So you guys might not believe me when I tell you it's been unseasonably warm here the first few days in November.  You might be asking yourselves, "wait didn't you already get some snow sprinkles in October?"  To which I will reply, of course we did… but that didn't stop the weather from heating up again and breaking some records all across Ontario.  But enough small talk, let's first dive into discussing October!
What Happened in October?
What did happen in October… well… it was Thanksgiving here so I travelled down south to visit my family.  We FINALLY finished our landscaping for this year, well… minus that one stone that still needs to be added… and I showed you the bathroom before and after the renovation.
I decorated our yard for Halloween, and then added some lights for the trick-or-treaters.
Oh and I got around to organizing my baking cupboard in our kitchen.
Before, I constantly had to move stuff over to reach things in the back.  And I barely even used the top shelf!  I took everything out and utilized a bunch of Tupperware containers I already had, and then re-arranged everything so that nothing was really placed in front of the other things.  (In case you are wondering, this baking cupboard is the one on top just to the right on the oven.)
It was such a quick and easy fix, but it eliminated so many headaches!
Are there any cupboards in your house like this?  Every time you go to open them or get something out, you're constantly getting mad that there are other things in the way, or that you can't easily find what you're looking for?  Why not spend the extra 10 minutes now to solve the issue, and save yourself the extra 1-2 minutes EACH time you fought with your stuff before (and in the future).
This was probably the quickest fix I've done lately that's yielded the greatest rewards :)
Plans for November:
In November I will most likely be sharing some photos of the other rooms of our home, and I will be creating a designated page on this website for them, called a "Home Tour".  It's a thing home design bloggers do… so I will partake as well :)
Other bloggers are of course ramping up for the Christmas holidays, so maybe you'll see some festive posts from me too, but no promises!
Basically November is supposed to be a calm month of preparation for the insanity that is December (which affects everyone, not just bloggers!).  With holiday parties, gift buying and travel, I know that December is going to be crazy, so I'm hoping to relax this month.  Maybe I'll finish our super-secret bedroom closet project?
Oh, in October I put away some of our outdoor stuff into the storage shed, but I still have a few items that need to be cleaned up before winter comes.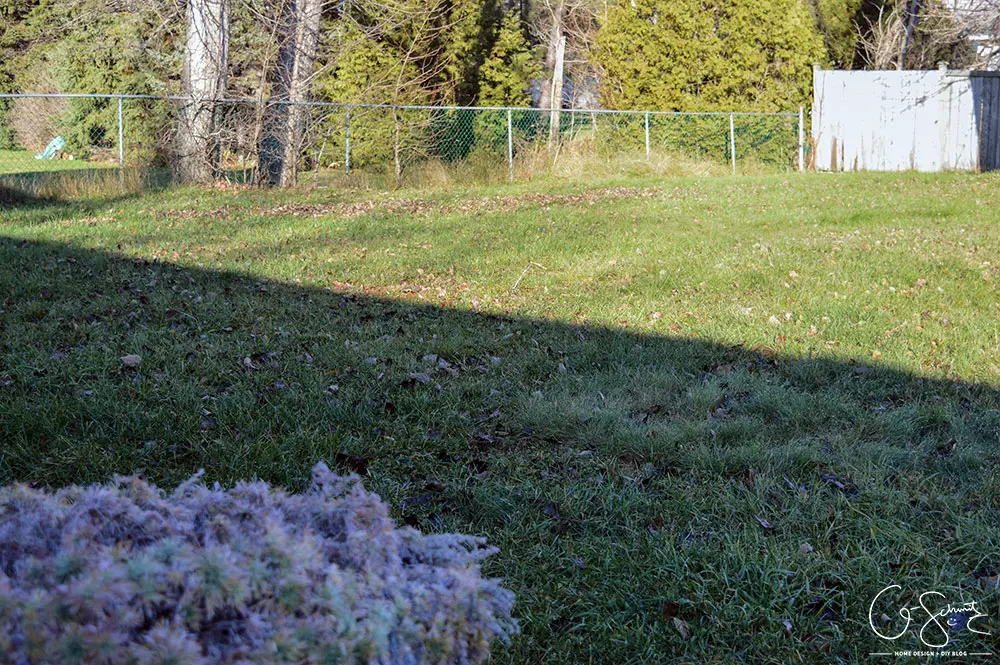 I should probably finish raking the leaves in the backyard (that I started in September)… ha!
Minimalist Goals
Normally I try and track all the purchases/donations I make as I go throughout the month, or else I'll forget.  I was a bit naughty/un-organized this month and forgot to do that, so I'm HOPING these lists are accurate:
Items Removed in October:
Sold a winter jacket
Donated a winter jacket, a pair of jeans + misc. perfumes / beauty products
Tossed a broken hair braider
Sold a small fish tank and fish supplies
Items Added in October:
Bought a new-to-me almost-winter jacket
A white dresser
An orchid (gift)
Now you may be looking at this list and thinking to yourself "wait a second, didn't you get a dresser last month too… and weren't you just complaining that you have too many dressers in your bedroom already"?  YES OKAY YOU CAUGHT ME!  But, as my Mom always says "there is a method to my madness".  You'll just have to wait and see :)
Book(s) Read in October: None… :(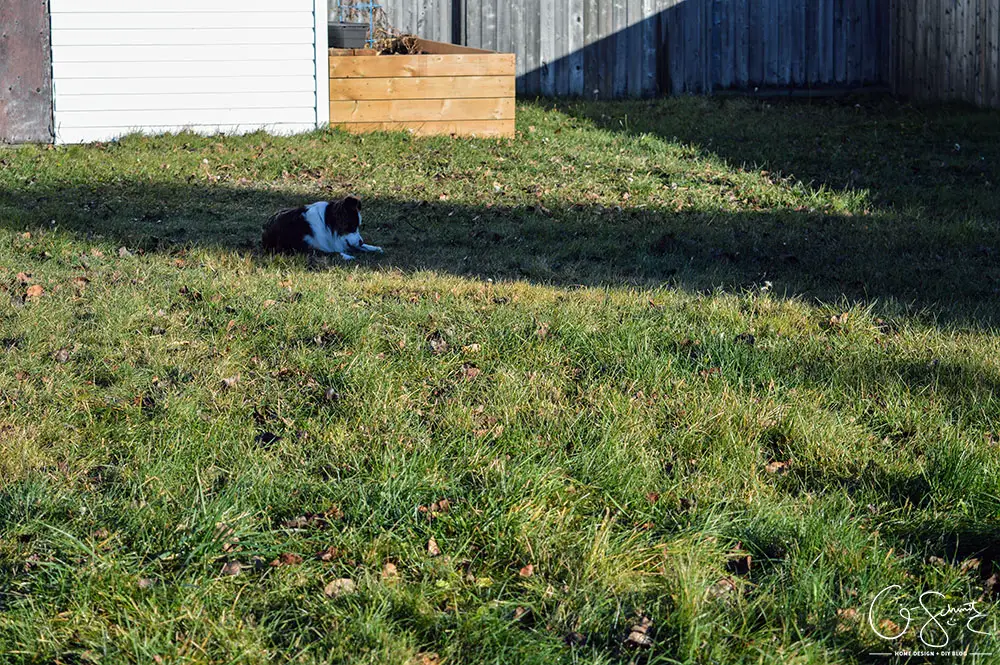 We signed Tootsie up for obedience classes and I read the booklet from her course, and some other random pamphlets … so I haven't become completely illiterate yet.  But I definitely plan on reading an actual book in November!  I think I might mosey on down to the library and borrow one… that way I'm forced to read it in a certain amount of time AND I can still be a minimalist-in-training since it won't add a permanent item to my collection of things :)
I think that this will be a November to remember!  I'm getting that much closer to having been blogging for a year, and I'm really looking forward to continuing to grow this blog and start exploring different/similar things and focusing my life more on what I really enjoy!
I hope that November is a month of rest and relaxation for all, and I look forward to what December will bring :)
See you next time!