We're in the New Year!  Twenty-Seventeen.  Holy tamoly :)
Today's monthly update will be a bit longer because I'll briefly talk about the past year with the December recap, and also discuss my goals for both January and all of 2017.  So grab a hot beverage and let's get to know each other a bit better :)
– Note: This post contains affiliate links. See more information about affiliates here –
December Recap
Well, we had a thoroughly busy month in December!  We celebrated four family Christmas dinners, spent the night at both sets of parents (which includes a roadtrip down south) and I even got to go watch a movie in the theaters (something I hadn't done since before the mister was born).
In blog news, I wrote about the updates we did at the Husband's shop last spring.  There was a storage room, washroom, main lobby, and office that were all renovated.
The snow scale that I made has been quite the fun addition to our front yard (and yes, we have this much snow!).  I made a few batches of these cookies, shared both some Christmas holiday activities and New Year's Eve activities.
Although, would you believe that I didn't drink any egg nog this year either!  We ended up driving in late on the 31st and everything was closed.  Our fridge was crazy empty too so we scrounged and ate freezer stuff until we could get to the grocery store a few days later.
Book(s) Read:
Change Your Brain, Change Your Life / Better Baby Food / Why Does my Dog Lick Me?
Whoop whoop I read 3 books in December, even though only the first one was on my big to-read list.  And that last one was a gift from my parents, because guess what… Tootsie has a loving/licking thing haha.
Minimalist Goals
Items Removed
As part of my Naughty or Nice Advent Calendar, I ended up donating over 30 items!  Some examples:
5 baby items
7 things from the Pink room
Christmas décor I didn't use
Clothing items
Pillowcases
Blinds/Doors/Misc. DIY stuff
I also threw away some old, damaged clothing – but those didn't count towards my donation list.  And I missed a few days too – so I feel like I might have removed more things if I really focused.
Items Added
SO. MANY. PRESENTS
This list would be way longer than the items I removed, if you can believe it.  Although thankfully I did get a lot of chocolate this year, and I've been doing a real good job of getting rid of those :)
2016 Summary
This year has been pretty big (and life changing) compared to the rest.  Namely because we had our first baby, and things have been a bit different since then.
As my second year blogging here (originally as the Q-Schmitz Home Design + DIY Blog), my goal was to grow and continue the pace I set in the first year.  I have to tell you – I still love it and honestly wish I could be doing renovations all the time (well, I pretty much am always doing renovations!).
What kind of things do I normally work on?  Stay tuned for the "Top Ten DIY Posts" – because that will give you a good idea!
January 2017 Plans
Well, as you may have garnered from this post about the basement plans – we will be working on the basement this month.  And since I have a lot of time-consuming projects for the space, the work will definitely be spilling into February and March too!
Along with the updates, I hope to make the whole basement more baby-friendly… because the mister has been crawling around like crazy!  Things he loves: the vacuum, electrical cables, painting supplies, the bricks along the fireplace (and Tootsie's toys of course).  So clearly nothing safe for a baby :)
2017 Goals and Outlook
In 2016, we worked on finishing a lot of our indoor projects, and (when the basement is done), we'll almost be done all the updates on the house that we wanted to do.
What does that mean for the blog?  Well, I'll obviously continue to write about the stuff going on here… but I may also incorporate an "off-site" project too.  Actually, I have two fun renovations from my brother's house this year (one that we started, one that will be started soon) and I'm sure you're going to love them :)
Oh, and my maternity leave will be ending soon – so I have to figure out what I'm going to do for money :(  While I'd love to work on this blog as my main job, currently it's generating a negative income and I can't justify staying at home losing money.  (I also do freelance web/graphic design from home too, but it's only part-time and I need to find something more reliable).
Let me know if you have any renovation goals for 2017, and any other life updates you want to share too :)  While this post and my list of January 2017 plans weren't as long as I thought it would be, I know there are lots more goals and tasks I want to accomplish this year.
I'm still thinking of the "Word of the Year" I want to embody (sign up for my email newsletter if you want to know more!), but I should hopefully have it soon…
Either way – I've got exciting things coming up, and I'd love to have you join me for the adventure :)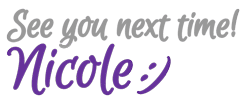 Shop this Post