Sometimes DIY projects don't turn out the way we expect them too in our heads.  I had the idea to share the tutorial for some (almost free) faux fur pillows; however, they didn't quite live up to my expectations.  Nevertheless, I have the instructions so you can make your own AND I'm sharing a bunch of similar looking faux fur pillows that you can buy for under 50$!  Oh, and you can totally make your own faux fur pillows that look way better than mine too :)
– Note: This post contains affiliate links. See more information about affiliates here. –
To make some almost free faux fur pillows, I had the genius idea to use an old faux fur coat I had!  It didn't fit me properly, some of the buttons were missing, and some of the fabric was starting to peel off.
A while ago I picked up 4 super cheap pillows at Ikea. They don't have the same ones anymore, but these are pretty similar.  It was finally time to get to work on my project!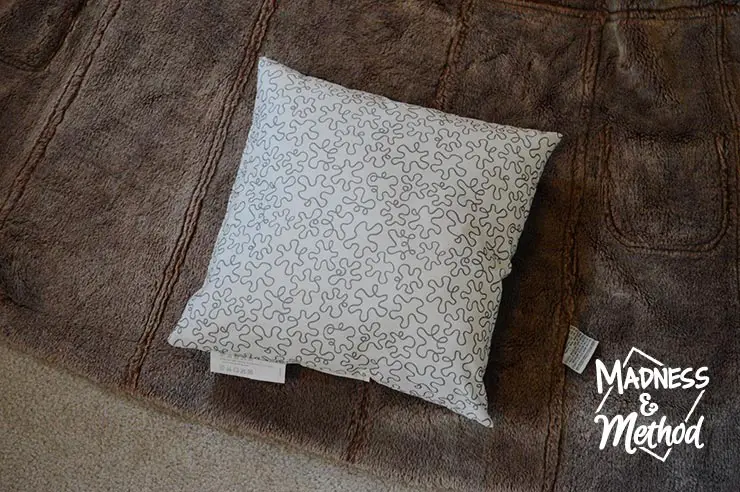 I started out by measuring the approximate size of my pillow and cutting out the usable fabric from the coat (ie: not the buttons and sleeves).
Now, here's where you can make your DIY faux fur pillows WAY better than mine… 
I don't have a sewing machine, so I decided to pick up some Super Heat N Bond to "sew" my pillow cover together.

Unfortunately, the faux fur was super thick, and I had a hard time heating the material enough to reach the Heat N Bond.  I did manage to close off the sides just enough, but I wouldn't pull too hard on my pillows…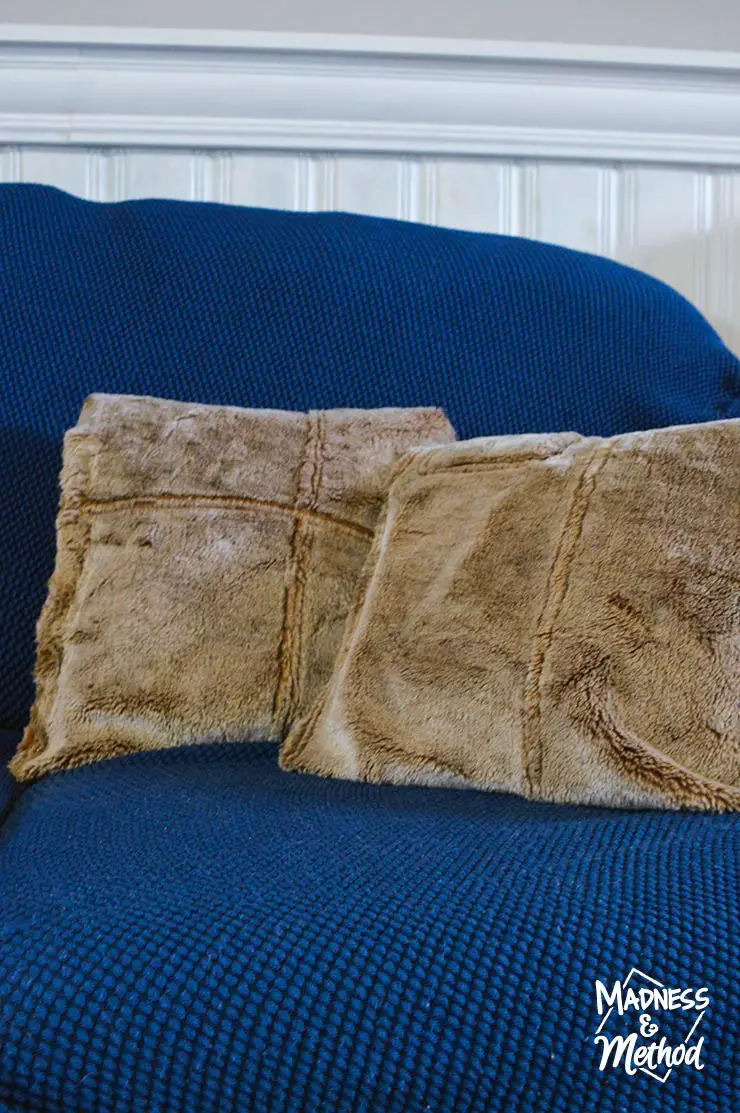 I was barely able to squeeze out two pillow covers; and one of them even has the pocket seams and gaps in the back!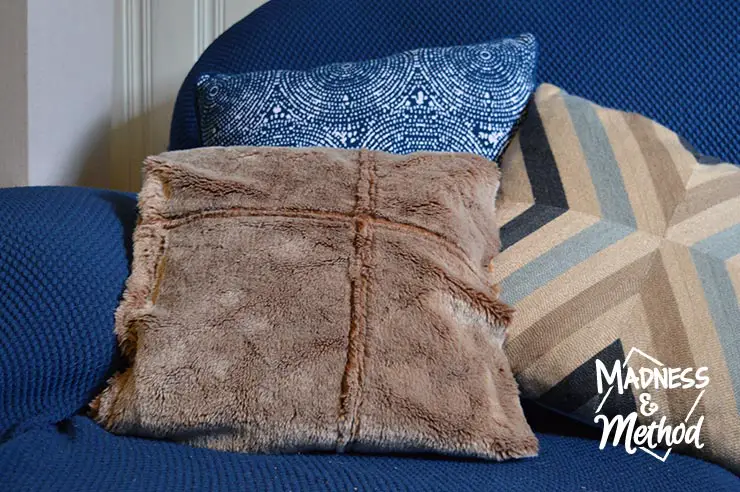 Even so, the colour of the faux fur coat did match my new basement décor perfectly.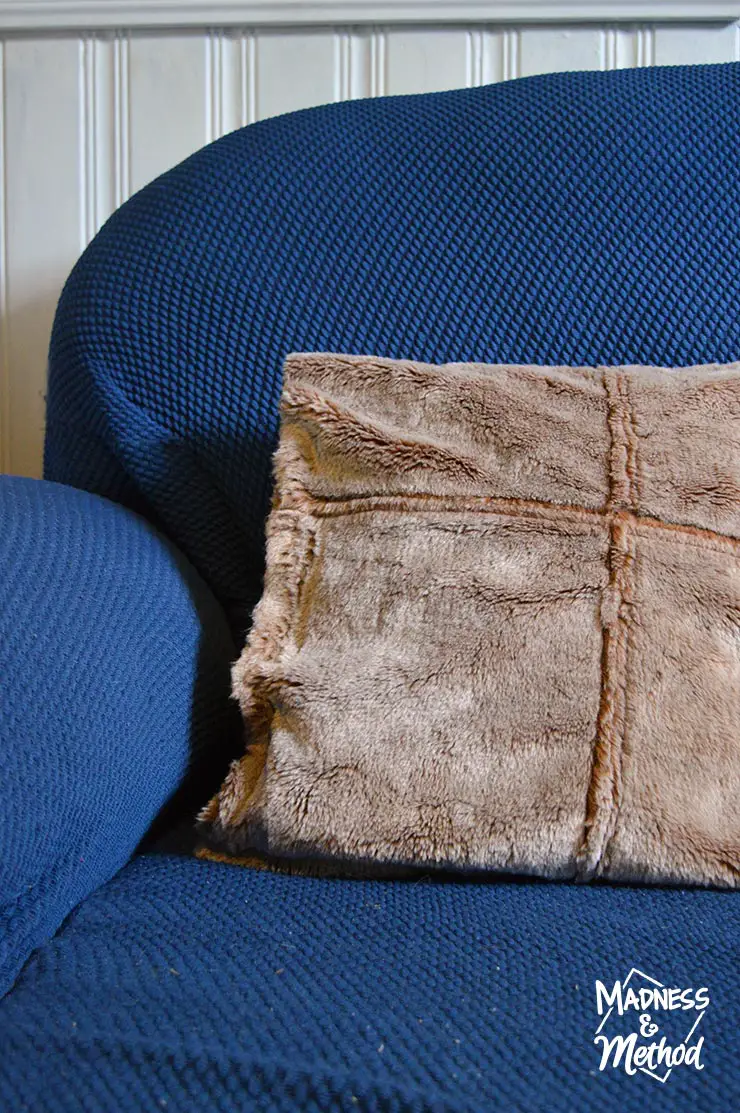 Another downside to not sewing my faux fur pillow covers?  There is fuzz everywhere!  I had a pretty big mess after cutting the coat, and had I sewed it instead, the seams would be on the inside (so no loose fuzz).
If you're equally sewing-challenged like me, it might make more sense to buy faux fur pillows instead.  I've rounded out some great options of similar colours (think, beige/tan pillows):
Buy Faux Fur Pillows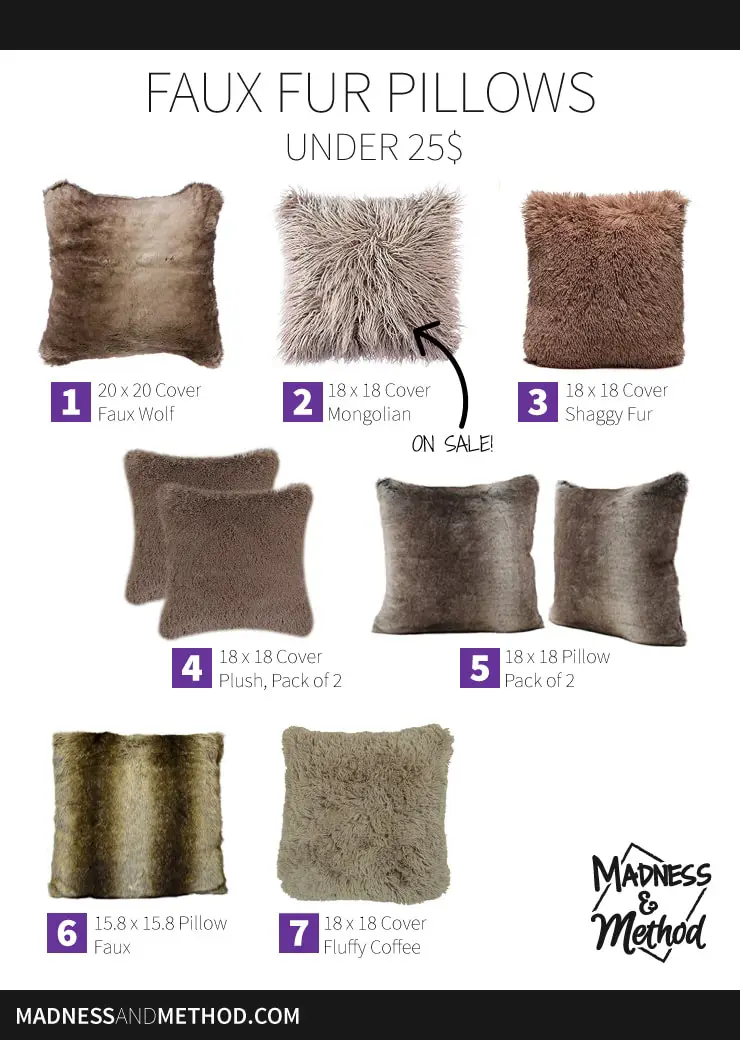 Faux Fur Pillows Under 25$
* Comes in different sizes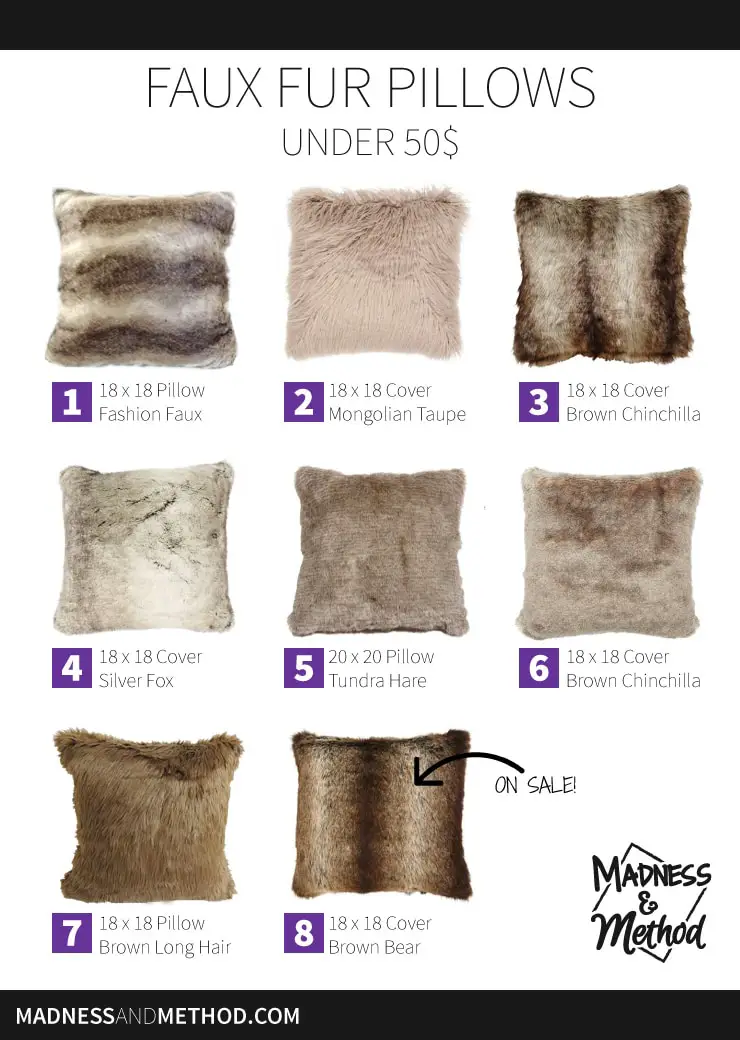 Faux Fur Pillows Under 50$
Now, if you're looking for some faux fur pillows in a different colour (maybe white, black, pink, etc.) there are a lot more options out there too!  I really like the Mongolian ones because they are extra fluffy :)
(Almost Free) DIY Faux Fur Pillow Cost:
Pillow Inside 1.99$
Faux Fur: Free
Heat N Bond:  5.50$ (the one I linked is much cheaper!)
In the end, my faux fur pillows cost less than 4$ each – so a super good deal.  However, I'll be cleaning up fuzz for the rest of my life (until I get them sewed) and technically only one is actually the correct size.  (The other cover is a bit too small).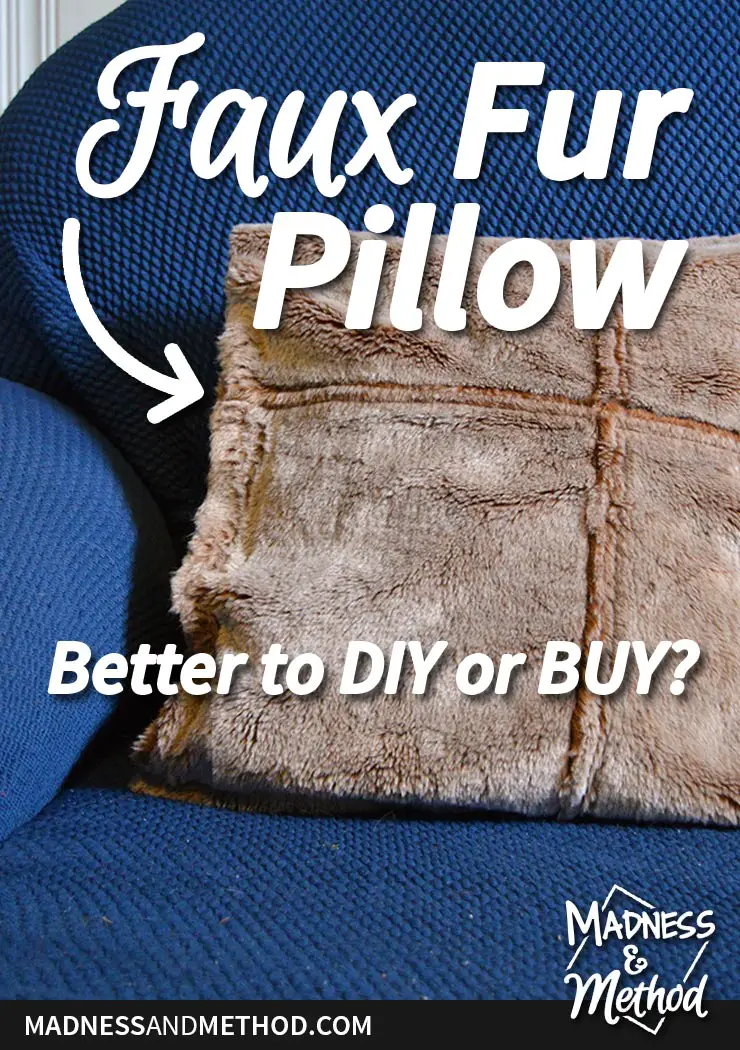 If you were ever wondering if it was better to DIY faux fur pillows or to buy them, then I hope this post help steer you in the right direction. I'm kind of envious of people who can sew, because I feel like your pillows will look so much better than mine, ha!
Well, at least I upcycled a coat?