In early 2021 we bought (two) one acre properties in Northern Ontario.
We started work in the Spring, and I shared more about this project here.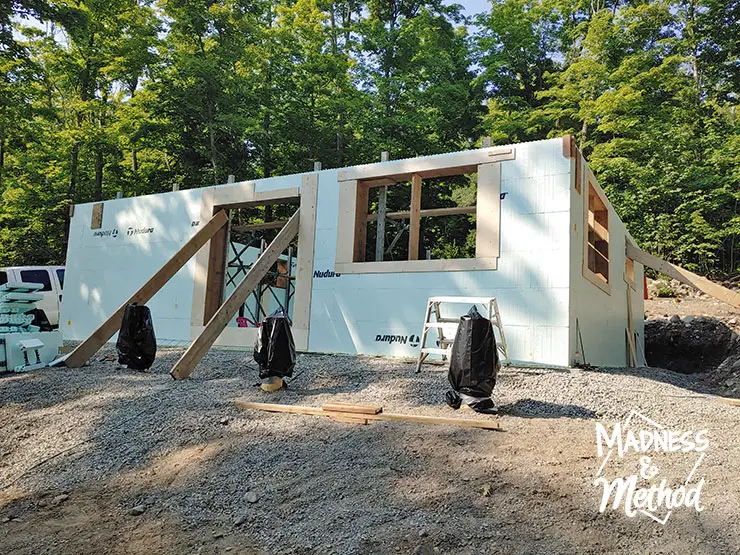 By the start of summer, we had the foundation poured and the basement walls up.  More photos here, including the floorplan.
At the end of August, we had most of the walls up and were waiting for the roof.
Follow my Instagram Stories for more up-to-date info! 
Stay tuned for more :)