Have you ever ordered a custom canvas or purchased a canvas at the store?  While you can certainly display them as-is, sometimes it might be a good idea to frame around the canvas to give it a more finished look.  In my case, I wanted to add a frame to our canvas so that it would match the size of a nearby print, but whatever the reason, you might be interested in framing a canvas anyways!  If you've ever looked into custom framing, you know it can get pretty pricey, and it's nearly impossible to find off-the-shelf frames that fit a bit fat canvas.  Today I'm going to go over how to do a canvas frame DIY, that way you can customize the look of your frame to whatever fits your décor and style!
– Note: This post contains affiliate links. See more information about affiliates here.–
As I was preparing to talk about this project, Canvas Factory reached out to see if I would be interested in doing another canvas giveaway with them.  Since I ordered this canvas through them, I felt like it would be a perfect fit!
Before we had little Zachary, I had prepped his nursery and had a custom canvas made with a picture from his ultrasound.  We had it leaning on the shelf in his nursery, and I really liked the bold black colour against our gray walls.  Eventually, I added his handprint art next to it… and it always bothered me that they weren't the exact same size!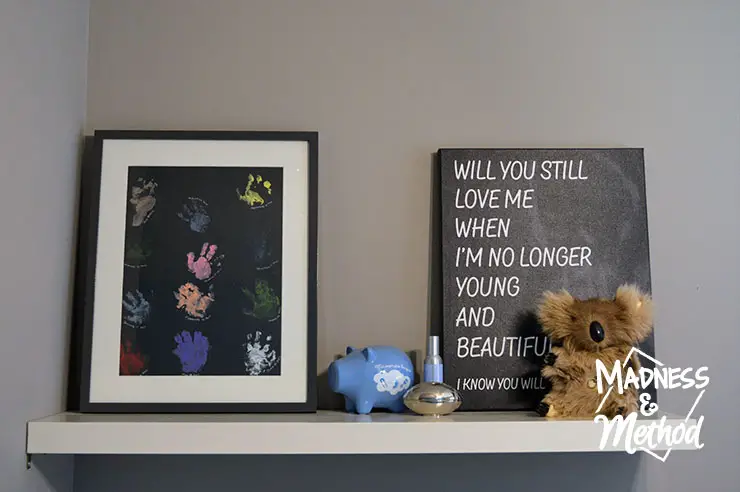 I mean, I'm totally fine if things aren't symmetrical, but there needs to be a bit more difference in size!  I knew that I could simply add a small frame around the canvas and it would match the size of the handprint art.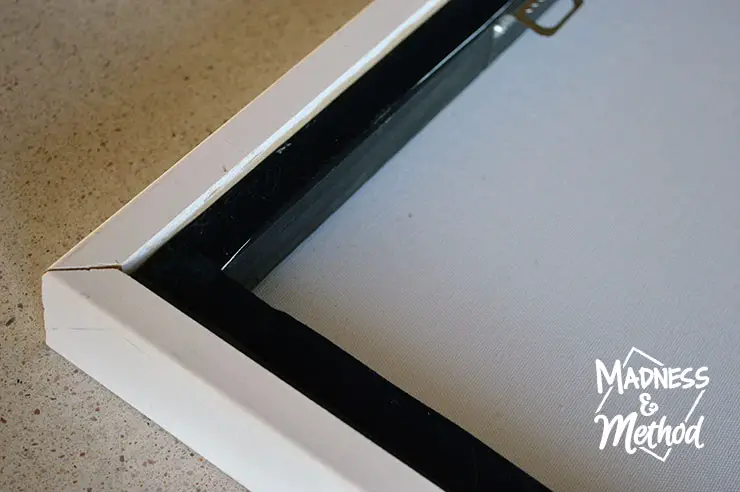 I used the size of the other frame as my reference, and got a piece of moulding to match.  I then cut it to size and lined it up outside my canvas.  This is where you can get more creative with your frame, because you can choose larger pieces of wood, fancier molding, whatever!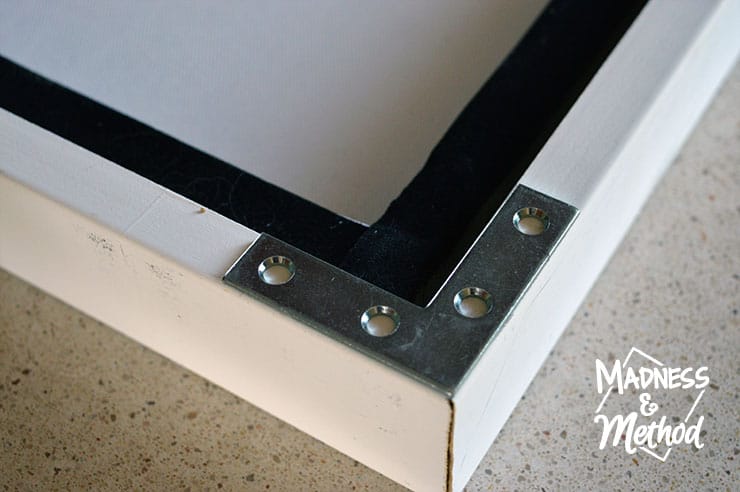 I then purchased four flat corner braces, drilled pilot holes into my moulding, and carefully screwed into the back of the frame.  You should definitely add glue at this point (I forgot and had to squeeze it in later), because it may still be a bit unstable.
While corrugated fasteners are probably the most known frame fasteners, I didn't really like my first experience with them, and can't really say if they are the best option.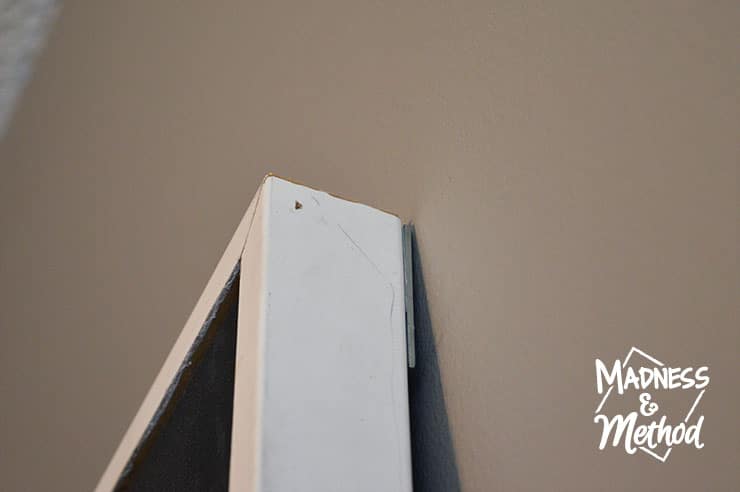 To add some strength, I also nailed in a finishing nail to each front/side corner of the frame.  If you wanted a rustic look for your frame, you could add flat corner braces in the front, or even the L-bracket / outside corner braces.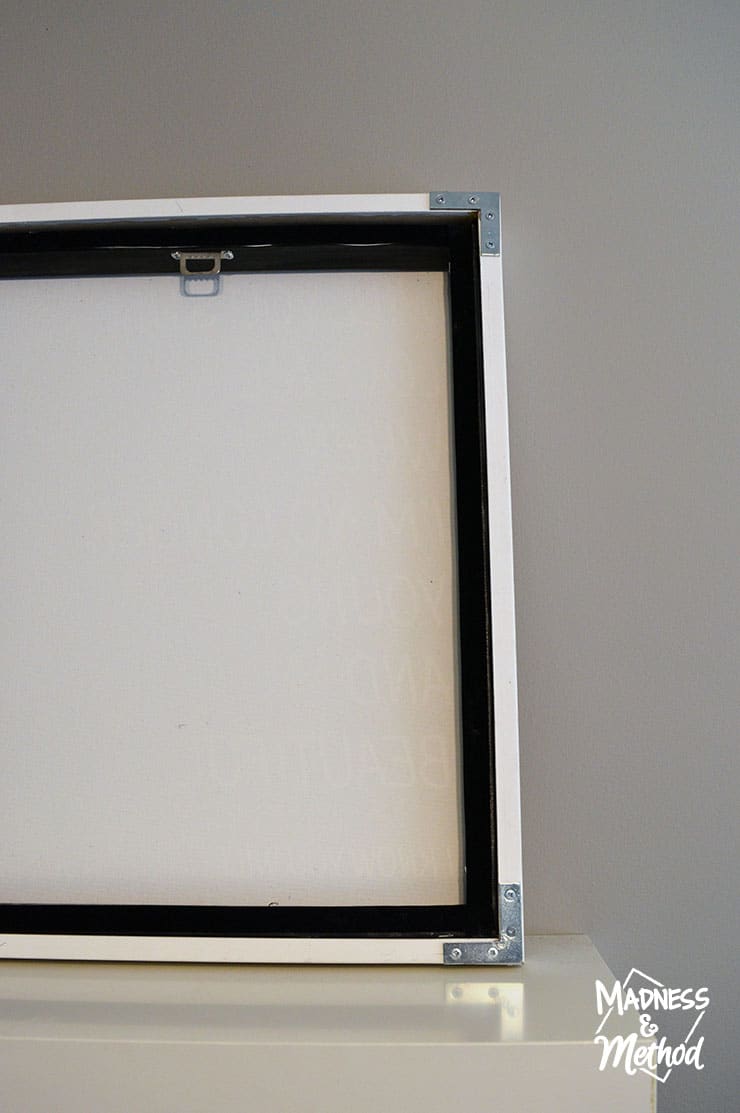 Because my canvas already had its own mounting hardware (and because I knew I would be leaning it on the shelf) I didn't add any additional ones.  I also didn't secure the canvas to the actual frame, but felt it was pretty tight in there anyways.
Now my two pieces of art in the nursery are the exact same size, and I'm happy to have completed another project on my to-do list!  Although, technically I could still go in and patch up the nail holes and give it a coat of paint, but it works as is :)
And now for the exciting part:
Canvas Giveaway!
Canvas Factory has once again offered to send one 16″ x 20″ custom canvas, and this free offer is open to US + Canadian residents.  This giveaway will only be open from September 30th to October 10th 2017, so make sure to get your entries in!  (Just remember that I need an email address to contact the winner, and I promise I won't add you to my email list just for entering this giveaway)
Enter the Rafflecopter giveaway below:
If for some reason you do not see a widget appear above, you can enter online here instead.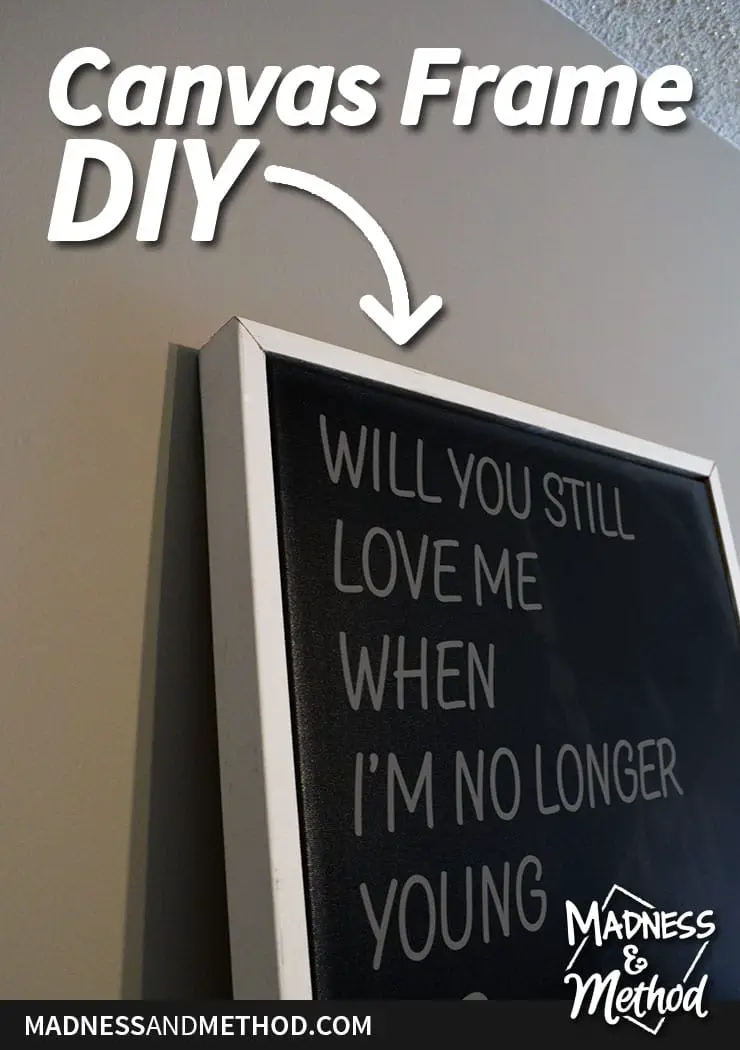 If you were searching for the instructions on making a canvas frame DIY, I hope I've covered everything! Let me know if you have any questions, and hopefully you get a chance to enter this giveaway before the time runs out, good luck :)