I was hoping to have the last of the outdoor landscaping done this past weekend, but unfortunately it was a bit more work than I could accomplish.  Thankfully, we will be finishing up the side yard project this coming weekend, and so I'll be sharing that with you next week.  We have been having some crazy good weather recently, so I won't complain that I have to be outside… Either way, today I'll be talking about a "mini blast from the past" project that we did at the start of the summer… cleaning and organizing our garage!
Remember at the start of the year how we cleaned and organized our crawlspace?  I had mentioned that there was some stuff that had been there since we moved in (in the summer of 2012).  Well, the garage was no different – kind of like a dumping ground for all our stuff.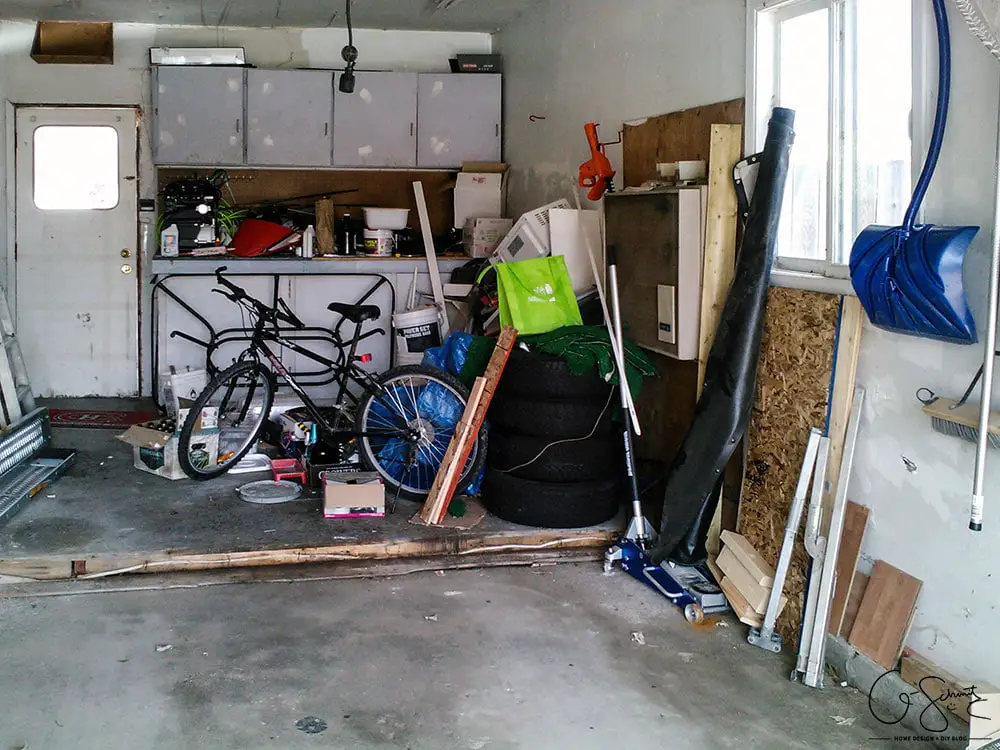 Happily, last summer we did clear out a space from the main part so that I could drive my car in during the winter (oh yes!).  Our garage is a single-car garage, but it's extra-long, and there are no doors directly into the house (which is a bit annoying).  Anyways, there was a weird little wooden platform at the end (the extra part) that was raised above the rest of the floor.  Can you spot the patio table base in the photo above?  Yep, that was the soon to be custom tiled patio table!
When the contractor came in to do the final touches in our kitchen, he and the Husband had fun tearing out the platform from the garage (so the Husband's truck could fit in btw).  I wanted the cabinets moved to the other wall (on the right) but unfortunately they were not salvaged in the demo.  They also replaced the back door, since the original one was coming apart, and we never actually had a key for it.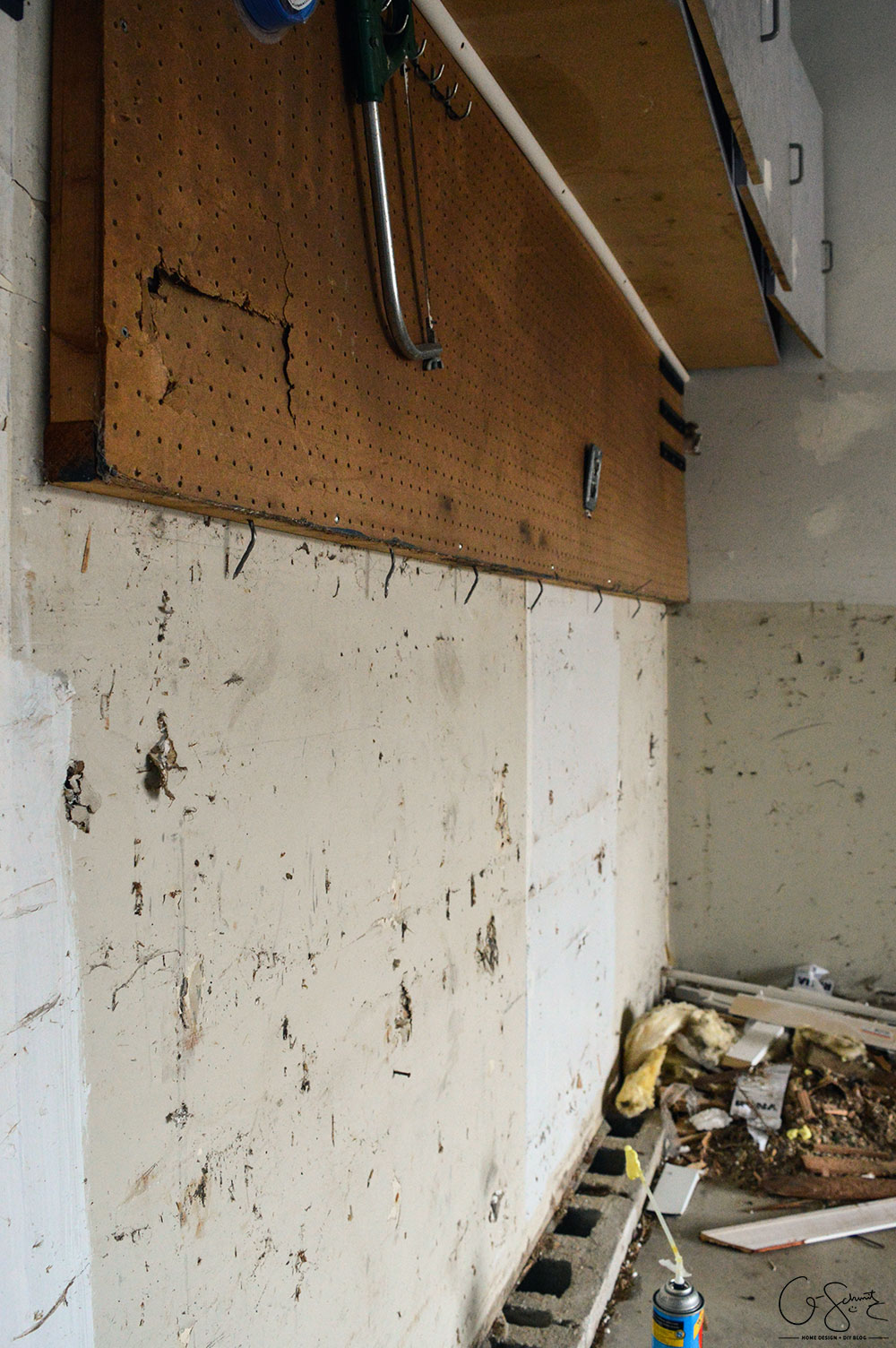 We did keep the upper cabinets for storage, and the old pegboard.  The problem with the old layout in the garage was that stuff would get put in the base cabinets, and then things would be put in front, so you could never open them and access them.  Annoying.

The old wood from the cabinets and floor platform actually sat on our front lawn for a few weeks.  I swear, our neighbours must think we are the craziest/messiest people around (or at least that I'm always renovating… which isn't entirely a lie…).  But ya, I was like "Oh darn Husband, guess we have to start the front walkway project after all".  Haha crazy genius!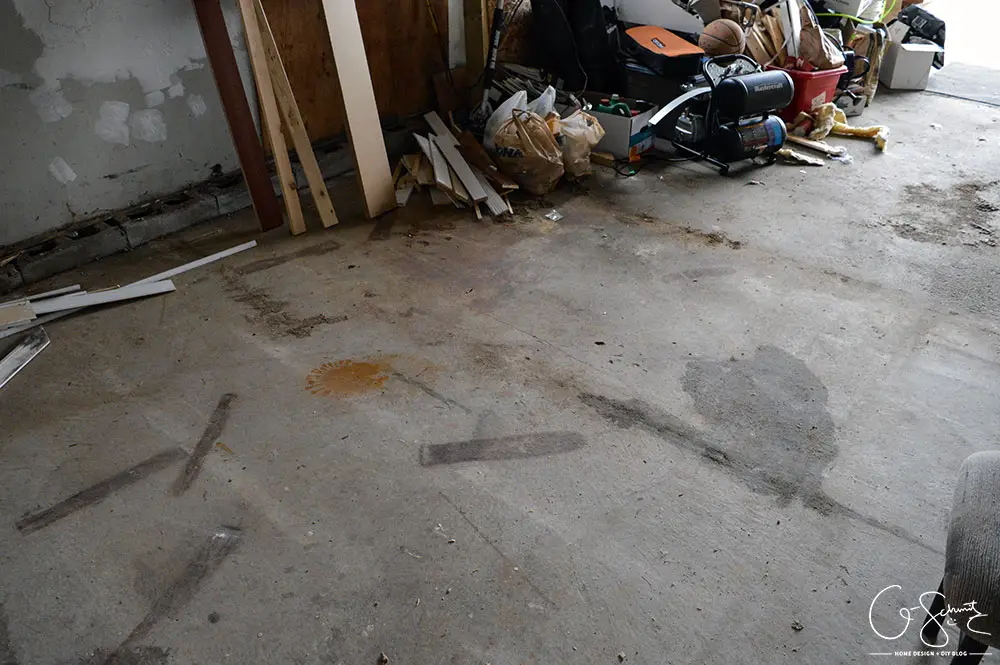 I'd like to paint the garage floors a super fun bright colour, but we didn't get time this year to tackle that project.  I'd also like to patch up all the holes in the walls and paint them too, but all I need from our garage right now is a space that is cleaned and organized, not necessarily picture perfect, you know?
To add some organization, we purchased some shelves from Costco and set them up along the right wall (where I had originally wanted the cabinets moved).  See those weird cement blocks that are sticking out?  Ya, apparently that's what the platform was covering.  Add "covering these up" to my list of to-dos for the garage.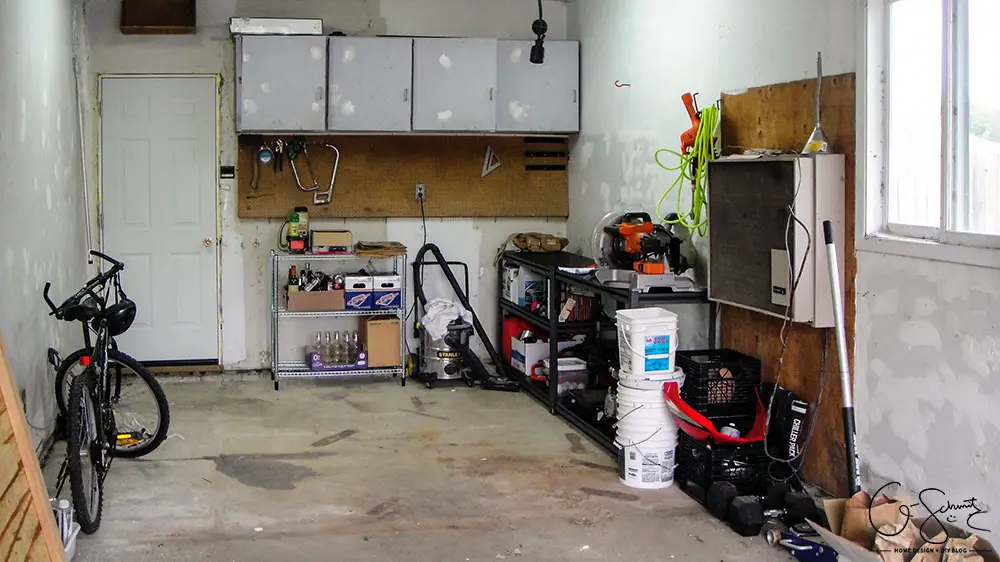 Once everything was taken out of the garage and organized (recycled/thrown out/kept/etc.) then we could start moving things back in.  We also got a cute little Omar shelf from Ikea (seen on the back wall) which holds all our empty alcohol bottles/boxes before we return them to the store (before they would just take over the floor).  We did have a lot of leftover/unused chemicals that we no longer needed (or that we adopted when we bought the house) so I called the Toxic Taxi and had them picked up… super convenient!
Since organizing the garage, I've actually been a lot more productive this summer; and I think I still could have finished the projects that we did, but with half the amount of sanity.  It's been a few months and the basic organization system is the same – except for some reason now we have 3 bicycles and a dirt bike in our garage… but those won't be there much longer.  The Husband made me move my scrap lumber to the shed, but it hasn't been so bad going there to get material (we'll see about the winter time though!).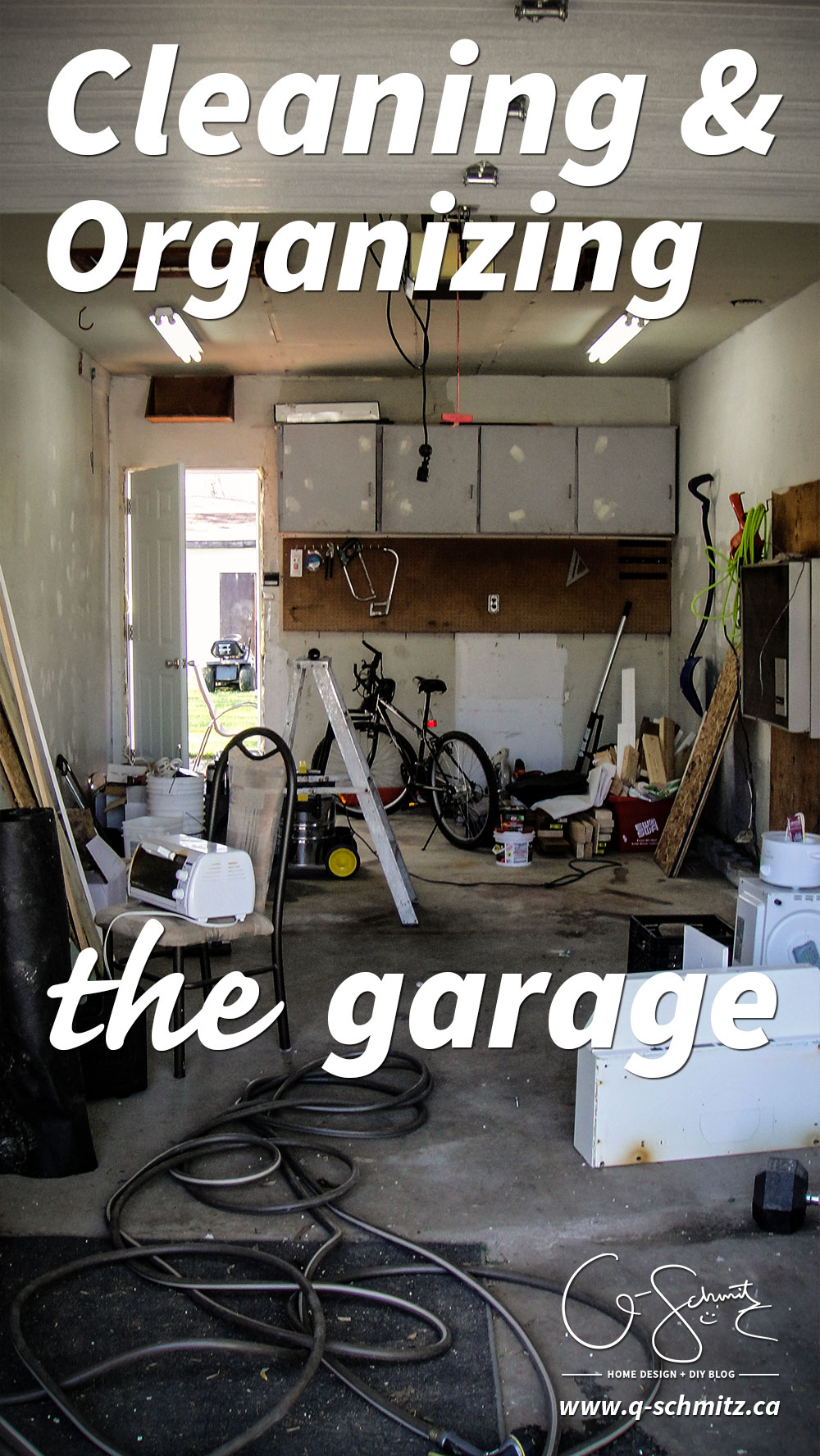 Cleaning and organizing the garage didn't happen in one day, and it isn't always the fun-est project to do; but it's definitely worth it.  Do you have a messy garage?  I heard somewhere that 50% of people don't even use their garages for parking their vehicles… and that's just crazy!  Think about it, if you have places like a garage or a crawlspace that holds stuff that you don't even use, what's the point of keeping that stuff anyways?
Now, I can say that we use everything in our garage, maybe not every day or every week; but at least when we do want to use something, we know where to find it and it's easily accessible.  Score!