Recently I've been thinking about adding some artwork to our home office (the pink room).  Not just any artwork of course, but some nice motivational inspiration posters that would work great in an office.  I've rounded out a few that I like and I'd like to share them with you here, but first a story!
– Note: This post contains affiliate links. See more information about affiliates here –
Can I let you in on a secret?  For a few years I've been designing the house we're going to live in.  Well, I've probably been designing my dream home my entire life (but that's beside the point).  You see, we're planning on building our next house, our forever house – and although that won't be happening until many years from now, I still draft up plans every now and then when inspiration strikes.
Where am I going with this story, you ask?
Well, a few months ago I realized that in my newest design I had completely forgotten to include an office.  It was one of the staples from the beginning, but because I had been feeling like we needed to downsize the square footage (with some pressure from the Husband of course), the office got omitted.
I mean – we use our home office ALL THE TIME!  Not having one in our forever house, when I would most likely be using it more often, doesn't make sense at all – so obviously I had to update my plans again to bring this designated work space back in.
So then I started thinking about these spaces more purposefully, and I realized that I am most drawn to those that have some great artwork (hence this idea was born!).
I think I will be acquiring all of these in the near-ish future (Christmas presents – hint hint!) and will be placing them on a photo ledge right in the center of our room, behind our desks.  In the farther-future, we'll be converting this space into the guest bedroom, and I think this ledge would still look great as décor above the headboard.
Inspiration Posters
This is probably the poster that got me thinking about this whole idea in the first place.  It was hanging in someone's office where/when I was volunteering at UpFest and it's so bright and beautiful!  In Sudbury, there's actually a whole building wall that is painted the same, and I had no idea they were also selling prints until I did some research.
You Are Beautiful Poster, We Live Up Here, 18″ x 24″
---
One of the blogs I follow is by Lindsay Stephenson, who is based in Toronto.  Through her blog, I found out that she runs the Penny Paper Co. (which I had known about, but hadn't known the connection before).  Anyways, she designs these cool prints and they are sold in various physical places – BUT I found out you can also order them online through Indigo, so I was pretty happy about that!
These ones are my favourites and would work great as inspiration posters for an office: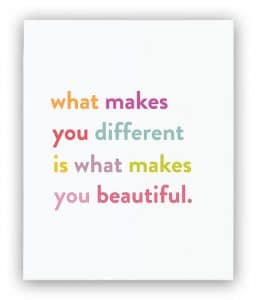 What Make You Different Art Print, Penny Paper Co. / Indigo.ca, 8.5″ x 11″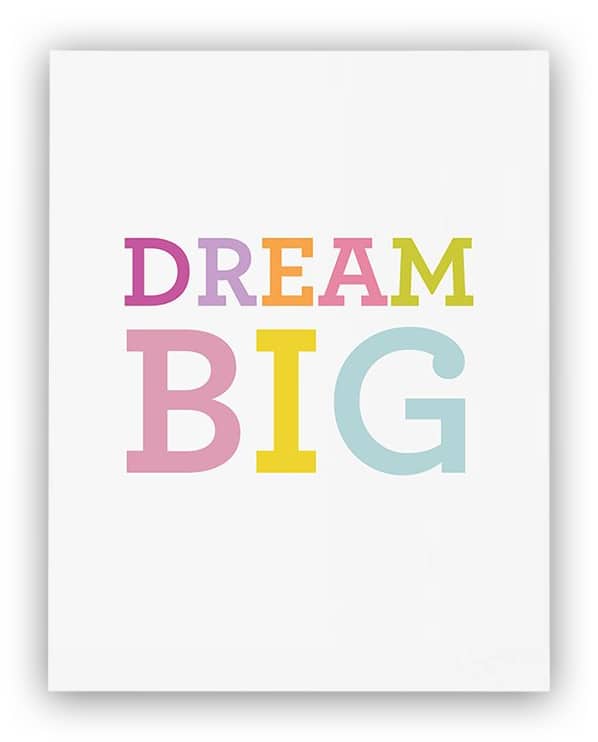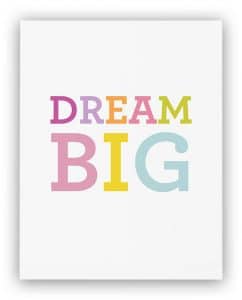 Dream Big Art Print, Penny Paper Co. / Indigo.ca, 8.5″ x 11″
---
I was looking around for other prints on Indigo's website (they have a lot of home décor stuff too!) and I really liked this one as well: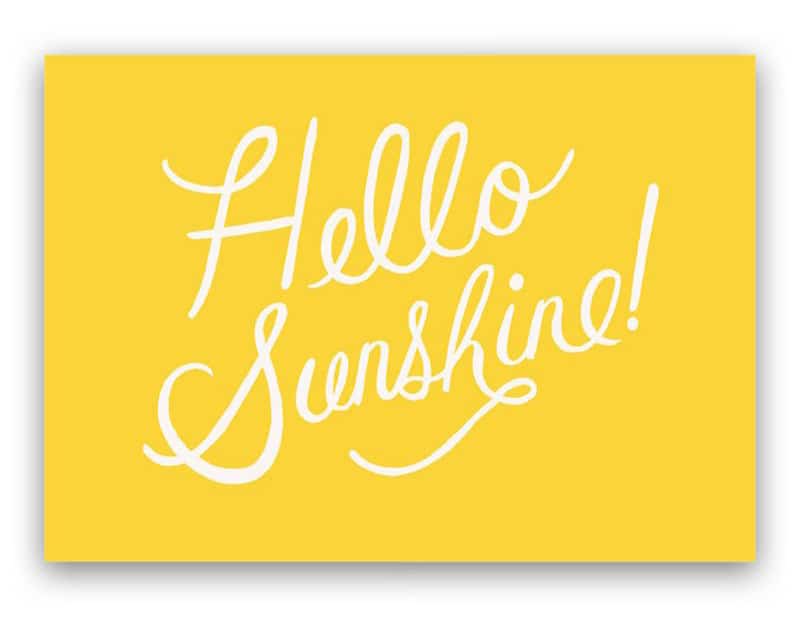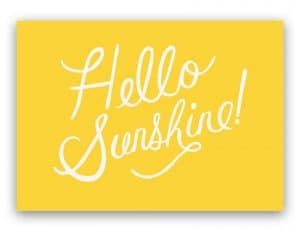 Hello Sunshine, Rifle Paper Co. / Indigo.ca, 10″ x 8″  (Update – no longer available :(.  There is this similar landscape sunshine poster; or even this yellow-ish one too).
---
Then I remembered that I had pinned this one onto my Motivation Station personal Pinterest board, and I knew I had to add this to the collection; since it fits so well with this bright poster theme.  I've never actually ordered anything from Etsy before, and I feel like that site could get addicting.  Great song, great album, great band!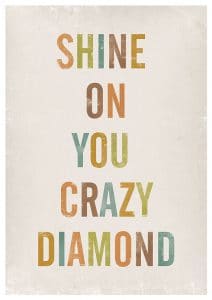 Shine on You Crazy Diamond Typography Print, Handz / Etsy, A3 11.7″ x 16.5″
---
And finally, I have to go back to my Bold Stripes + Black décor post, to share that same art board from Amazon (that I had in the kid's rainbow room mockup).  Who cares about the kid's room, this thing is going in my office now!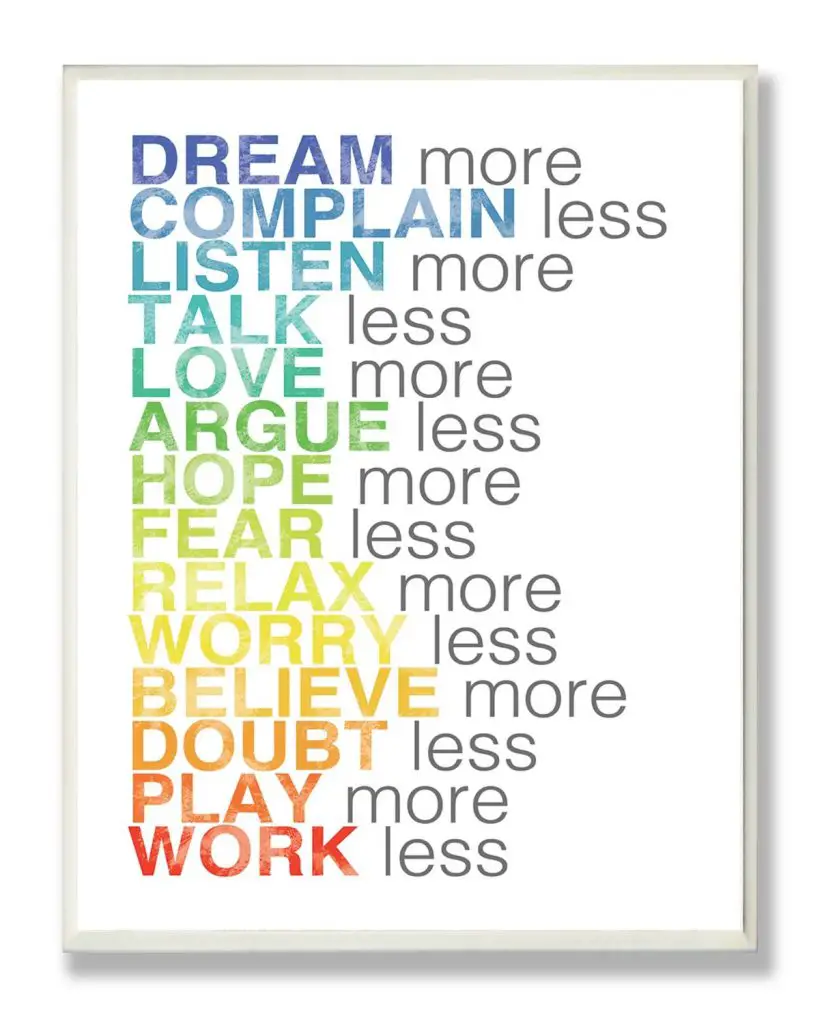 Dream More Wall Plaque, Stupell Industries / Amazon, 10″ x 15″
---
So, I did a little mockup of how everything would look together: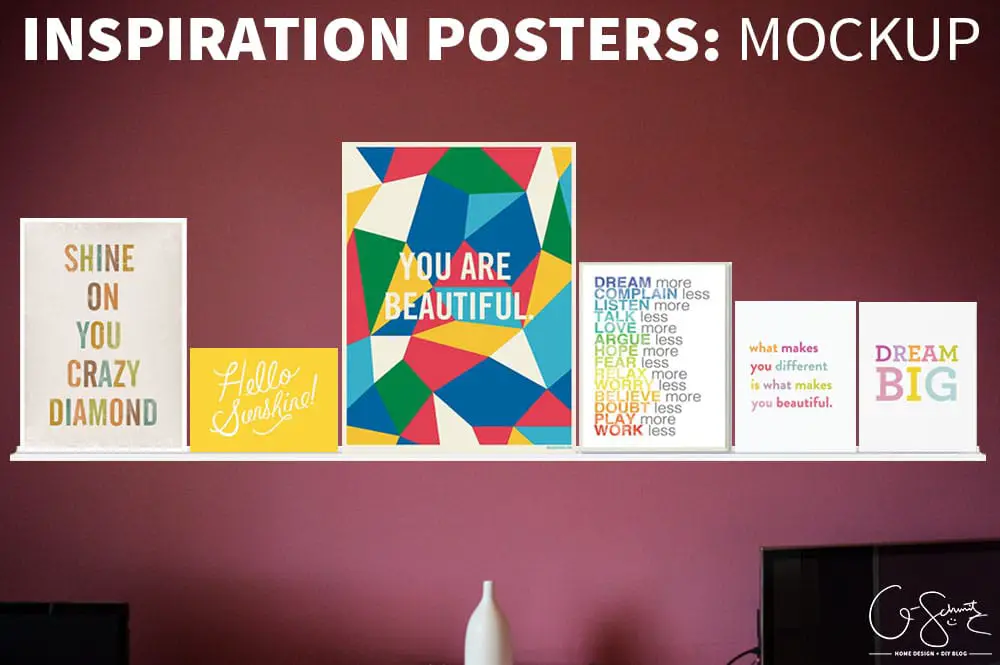 Then I realized that if I have a shelf that is 67″ wide (two Ikea picture ledges together), I wouldn't have enough room for all my prints with frames :(  So… I think I may have to omit one of them from the shelf, but I will most likely still hang it in my house.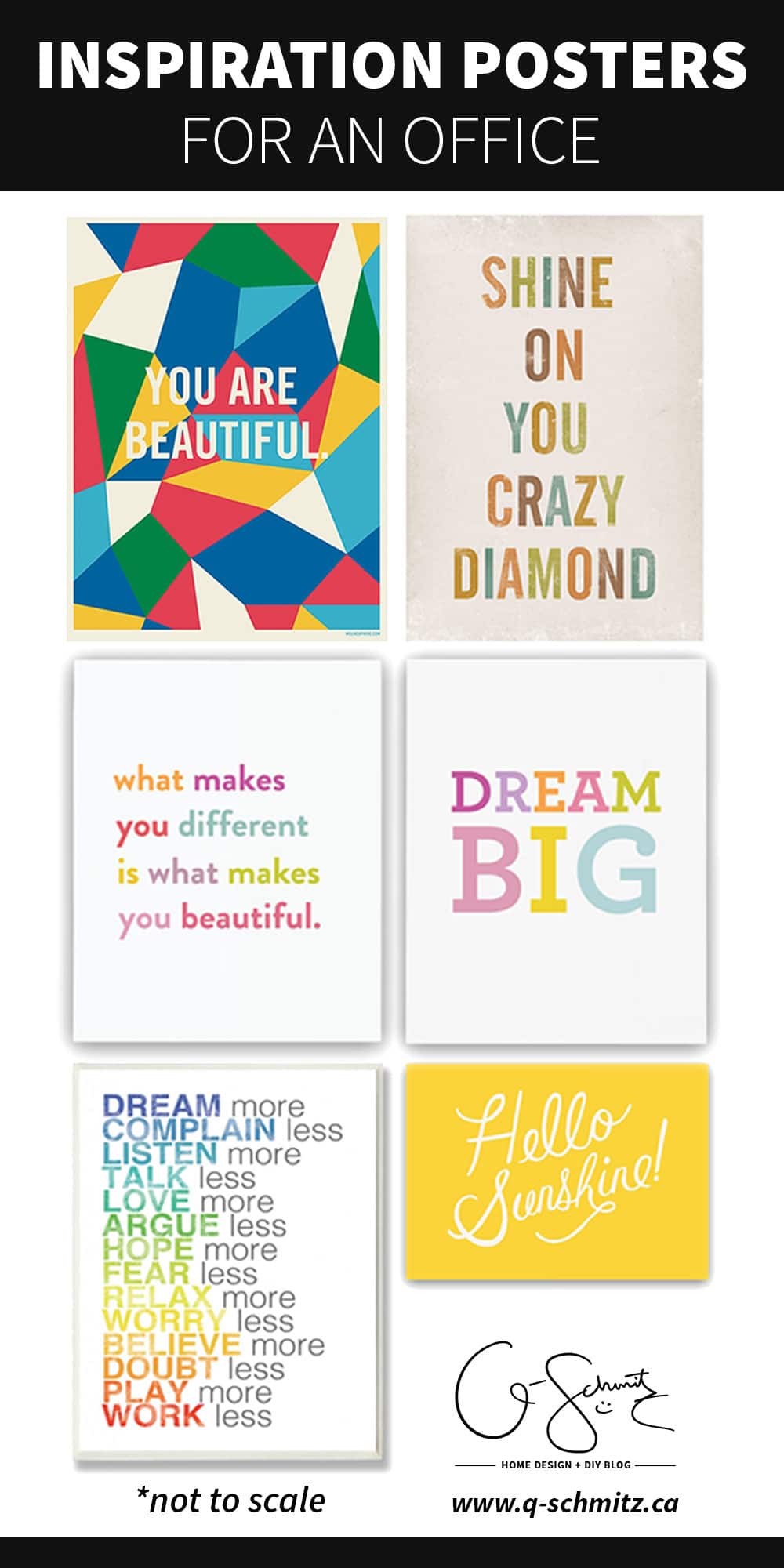 Are you thinking of adding some inspirational posters in your office now?  What about other wall decoration or artwork?  Artwork doesn't really take up any physical space in a room.  And if it's something you love, you should definitely consider adding some in pieces in your home office (or any room really!).
Stay tuned, because eventually these prints will be purchased and this inspirational office wall will be real!