Do you use bar soap, liquid hand soap, or foaming hand soap?  We switched to foaming hand soap a year ago (from liquid) and it is SO much easier with the kids.  There are less chances of soapy messes, and it's a lot more fun to use too!  I've recently been swapping to some eco-friendly products, and testing foaming hand soap tablets to see if they actually work.  Let's get into it!
– Note: This post contains affiliate links. See more information about affiliates here. –
Bar soap is a bit tricky to use for our young kids, and I've never been a bar person.  So, for 30+ years of my life, liquid hand soap has been the go-to.  Sometimes we'd use foaming soap in public washrooms (a fun surprise!) and it wasn't until a year ago that I saw foaming hand soap at home that it clicked.  We could switch to foaming hand soap!
Today I'm sharing the different foaming hand soaps that we've tried, testing foaming hand soap tablets, and even how to remove sticky labels if you want to reuse bottles.
My very favourite (and first foray) into foaming hand soaps has been with Bath and Body Works.  They come in many different scents (and bottle designs), so it's easy to find something that you might like.  They are normally 8.50$ (CAD) for a 250ml bottle, but often have half-off or multi-buy sales.  I stocked up on a few sales, and the kids like picking out the next scent we will use from my stock.
An issue I have with B&BW is that they do NOT take back/recycle the bottles (or their candle jars).  We go through about a bottle a month in our main bathroom and while I could recycle them at home, it's a big waste of bottles.
Because, let's be honest, foaming hand soap is mostly water right!?
Removing Sticky Labels
Before I talk about the foaming hand soap refills, I did want to touch briefly on removing labels.  I had so many bottles of soap that I could reuse, but first, taking off the old labels!
After the first bottle, I realized that the B&BW labels left a sticky residue.  I tested a few different bottle colours/types/labels – and surprisingly, the frosted bottle left NO residue.  Not sure if it was because of the bottle type or the label (it was straight across as opposed to having the rounded bottom).
Either way, if you have sticky label residue, let me share how to remove it!  (Without having to buy a special remover solution).  You can use this method for other sticky labels too – not just soap refill bottles.
First, scrape up the old label completely.  I start in a corner with my nail, and luckily these come off in a big piece (or two).  Don't you just hate labels that peel little bits away at a time!?
From there, I take a butter knife and spread a thin layer of peanut butter on the sticky parts.  Yes, regular peanut butter!  I haven't tested with the peanut butters that you have to keep in the fridge, but it would probably work too.  Peanut butter is easier to work with than label removing sprays too, since it stays in one place!
Let it sit for a few minutes (or an hour, or overnight – not sure if the time will make a difference).  Then, take a flat, hard object like an old credit card or gift card, and slowly scrape the peanut butter off.  A lot of the goo will come up too!
Sometimes, you have to scrape the peanut butter off, then scrape off the layer of glue.  It will be malleable and easy to remove, but still sticky!  The photo on the top right shows how I was scraping all the glue towards the one section (top left of the bottle).
Then, simply rinse with hot water to remove any peanut butter traces.  If you need to go over an area again – repeat the peanut butter process once more).
Foaming Hand Soap Refills
Okay, now that we have our clean bottles – it's time to replace them with foaming hand soap.  And yes, foaming hand soap needs to go in a foaming hand soap dispenser.  You cannot use a regular soap dispenser for foaming hand soap, or it will just spray water at you.
And, you cannot use regular hand soap in a foaming dispenser, since it needs to be really liquidy.  To note, I did try watering down my regular liquid hand soap to put in a foaming dispenser.  It works for the most part, but the soap and water never really mixed together, and I constantly have to shake/stir the bottle.
Let's talk about refilling foaming hand soap bottles!  There are two different ways to do this, one with a liquid that you pour into the bottle.  And the second method, by buying little tabs and dissolving them in water.  The first option sounds the easiest, since you're dealing with the same thing you put in.  But I was a little skeptical about the tabs, would they really dissolve and make soap?
And more importantly, would any of the products foam up enough to what I was used to!?
The answer is a resounding yes!
Essentially, you add the tab to 250ml of warm water and let it dissolve for around 30 minutes.  I had one tab that was for 500ml of water, but it was easy to cut in half.
Here are some products I tested:
Have you heard of Well.ca?  Honestly, I always saw the site whenever I did a Google search for something, but hadn't ordered from them until now.  All the products above are from Well.ca, and they carry a bunch of options when I was looking for different foaming hand soaps.
I also ordered the ECOKIND foaming tabs, which is a brand I found through Instagram ads, ha.  All of the tabs work the same, so it depends on what scent you want.
How to Use Foaming Hand Soap Refills
Oh, and I did mention in my Instagram stories – but I find the scents more mild than the Bath & Body Works.  So if you are looking for something subtle (or find B&BW overpowering) the tabs are the way to go!
At our house, we'll probably do a mix of the B&BW and tabs/refills.  I still have a lot of unopened bottles from the last sale, but it will be nice to dwindle down my collections.
For our cottage, I purchased the liquid refills.  We'll be renting it out as an Airbnb, and it will be easier to top up the soap between guests, rather than using the tabs.  Of course, you could always mix the tab(s) into a bigger container, and refill from there :)
Speaking of the cottage – I also purchased a proper foaming hand soap dispenser.  I wanted to see if it would work the same, and that's always a good option if you don't already own foaming dispenser bottles.  There are a bunch of foaming soap dispenser options on Amazon.  (Conversely, I only found one dispenser when I was shopping – the rest were all for liquid soaps).
Oh, and yes our chrome faucet needs to be wiped down!  I haven't used chrome fixtures in a while, and all the water spots remind me why I've switched to other finishes, ha.
Cost of Foaming Hand Soap Refills
Oh, and I didn't really mention it before – but what about the cost of foaming hand soap refills!?  Let's assume you already have a foaming soap bottle as price varies.  One thing I looked for, was getting soap refills that would be cheaper, or just as expensive as the regular B&BW soap that I had been using before.
The Method liquid soaps were 9.79$ for 828ml, so just under 3$ for a 250ml bottle.  The Myni tab was 3.99 for 500ml, so 2$ per bottle.  The Nature Bee tabs were 7.99$ for 2, so around 4$ a bottle.  And the ECOKIND tabs were 12.50$ for 5, so 2.50$ a bottle (but larger quantities would equal a bigger discount).
Compared to the cost of the regular priced B&BW foaming soaps, these refills are much cheaper.  However, it's a bit similar to the sale/bulk pricing they offer.  Oh, and I didn't include the cost of shipping – which may also be a big factor in the price of the products too.
So, I'll ask again – do you use bar soap, liquid soap or foaming hand soap!?  And, if one of the first two options, are you thinking of switching to foaming hand soap now?  It's definitely much easier to wash off from the kids, if they use too many pumps, it doesn't make a huge mess, and it does have that extra layer of fun.
Let me know if you have any questions, or if you've ever tried these or other foaming soap tabs.  They make tabs for almost any cleaner nowadays!  It will be interesting to see how things shift in the next few years too.
Happy hand cleaning!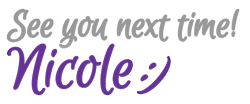 Note: stock photography by Sora Shimazaki and Edward Jenner.