Last month the Husband and I took some time off work and headed down south to visit his parents in Florida.  We wanted to do a different loop, rather than drive directly there, so that we could hit some other stops along the way.  I of course mostly took photos at our food stops along the way… so you'll have to follow along our roadtrip to Florida via the foods we ate :)
Keep in mind, I had been planning on sharing the whole roadtrip to Florida on Instagram while we were traveling.  However, I don't have a data or travel plan, so I definitely couldn't use my phone (unless I wanted to pay a crazy amount of money).  Before we left, the Husband said I could use his phone… but then changed his mind while we were actually on the road… grr!
So 95% of these photos were taken with our cell phones, so the quality will not be as good.  I did bring my DSLR, but only used it when we were actually in Florida (remind me not to pack it next time, my point and shoot will be much more efficient!).
We started our trip on the coldest day in the year for Sudbury.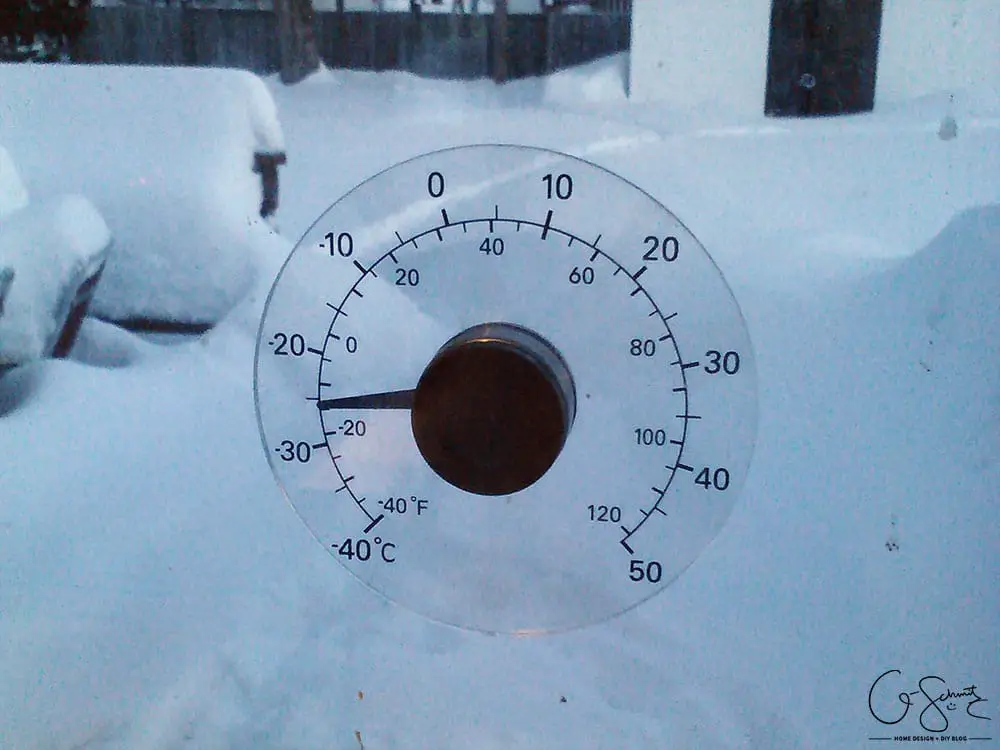 Seriously, our house thermometer only shows about -25°C, but it was closer to -30, plus a windchill of about -40°C.  We were very happy to be leaving!
Now, we stopped along the way at my parent's house in Southwestern Ontario.  It was still cold there, but only like -20°C, so it felt a bit warmer to us already.  We spent some time there and dropped the little Tootsie girl off for them to babysit while we were gone.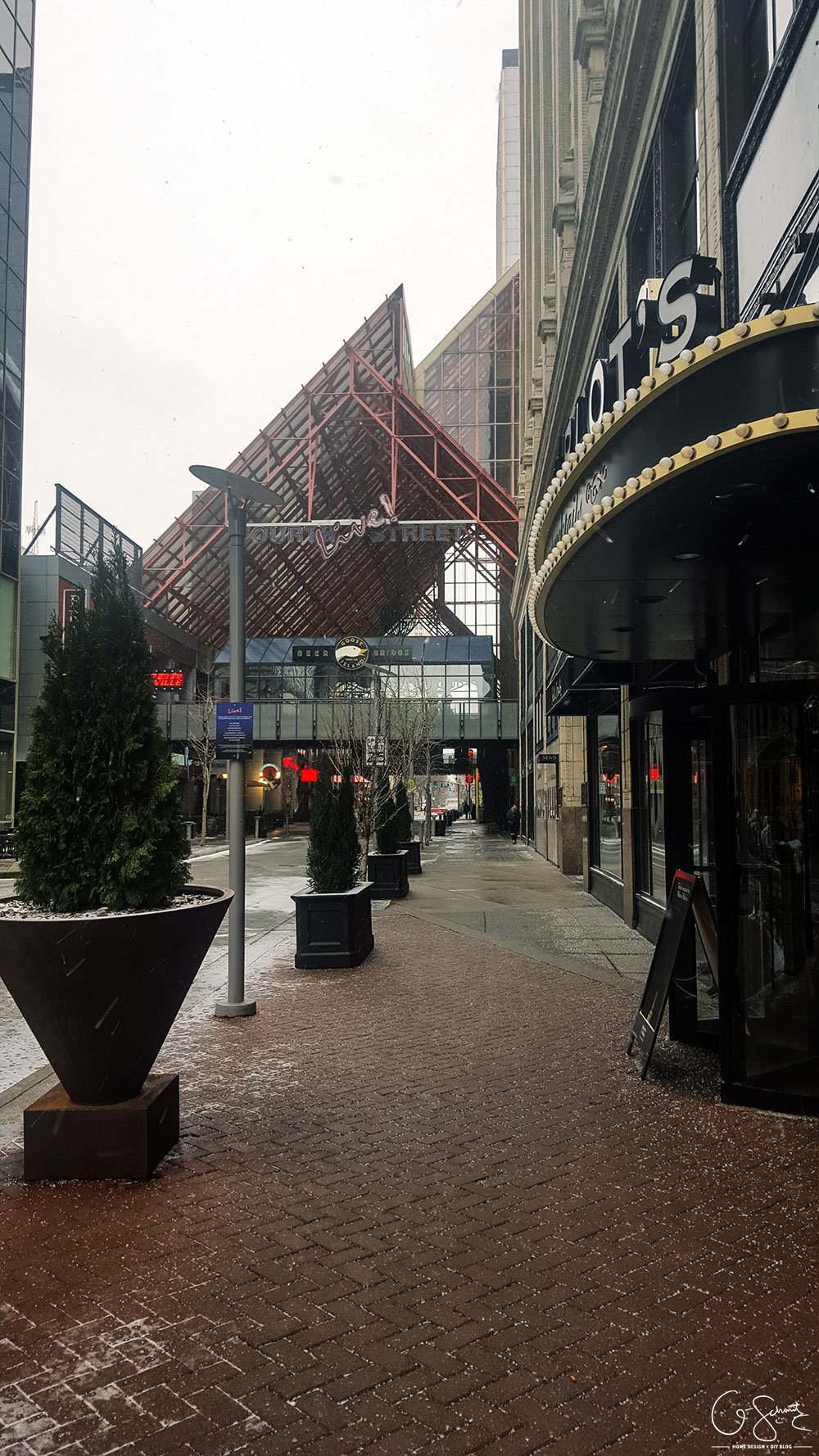 Our first major city planned stopped was Louisville, Kentucky for lunch.  We parked somewhere downtown and walked around until we found an open restaurant.  Now, it was Valentine's Day (a Sunday this year), and not too much was open apparently.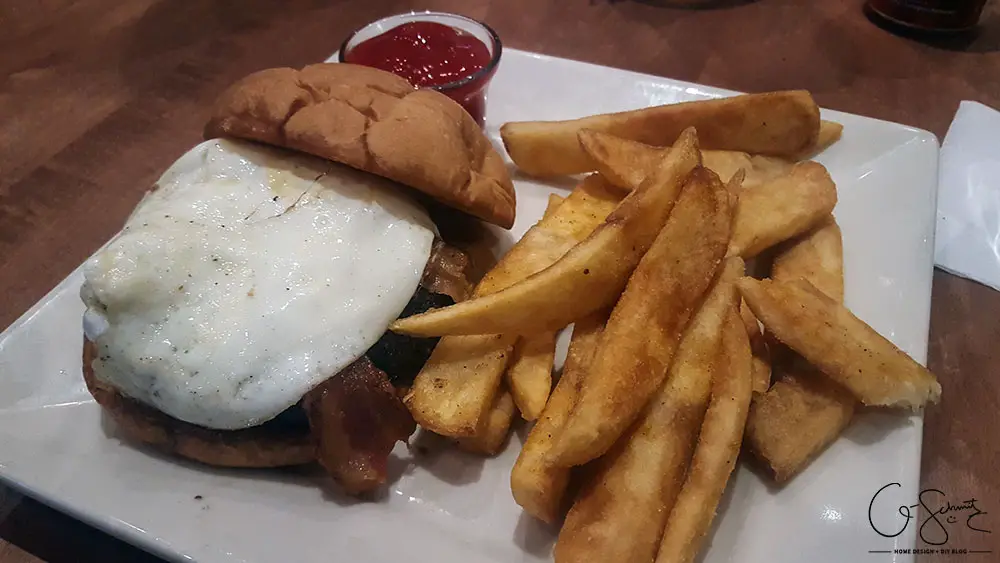 We had burgers at Bourbon Raw, and the Husband had a beer (his plan was to try different local/craft beers in each state).
Our next (sleepover) stop was in Nashville, Tennessee – and we were planning on getting there for some sightseeing and then dinner.  It's only about 2.5 hours away from Louisville.
Unfortunately, those 2.5 hours turned out to be 6 hours of awful winter road driving.  Who knew there would be a snow storm, then an ice storm this far down south?  I figured we would leave the cold behind us in Canada!  We were parked on the highway for an hour, and then drove through snow for about 2 hours, then freezing rain through Tennessee.  The Husband was driving at this point and I am very thankful we made it there in one piece (and that I had snow tires on my car!).  Seriously though, we saw at least 20 vehicles in the ditch… and someone lost control right in front of us.  It was not fun. 
Since we got in so late, we ended up eating dinner at Mason's in our hotel (we had the Valentine's Day special and it was DELICIOUS) then crashed for the night.  The next day was President's Day, so not too much was open and we headed back out on the road.
For lunch we stopped in Birmingham Alabama and had some burgers at Jack Browns Beer + Burger Joint.  On most days, I would drive in the morning, then the Husband would look for a place to eat on his phone (one that served beer obviously) and then he would drive in the afternoon.  I drove most of this day, and again, my burger was delicious.  Oh, I also had a deep fried Oreo… so that was good too!
And of course it was another day of bad weather driving, but this time it was torrential downpours.  Fun.
I can't remember what we did for supper this night, I think we had snacks (we had a mini cooler packed) and then just drove straight to Tallahassee, Florida for our next sleep.
For breakfast we stopped at the famous Waffle House and had to order waffles!  We had seen so many of these while driving down, and finally stopped in.  Mine was the pecan waffle with chocolate chips (I think I scooped some of the Husband's whipped cream too).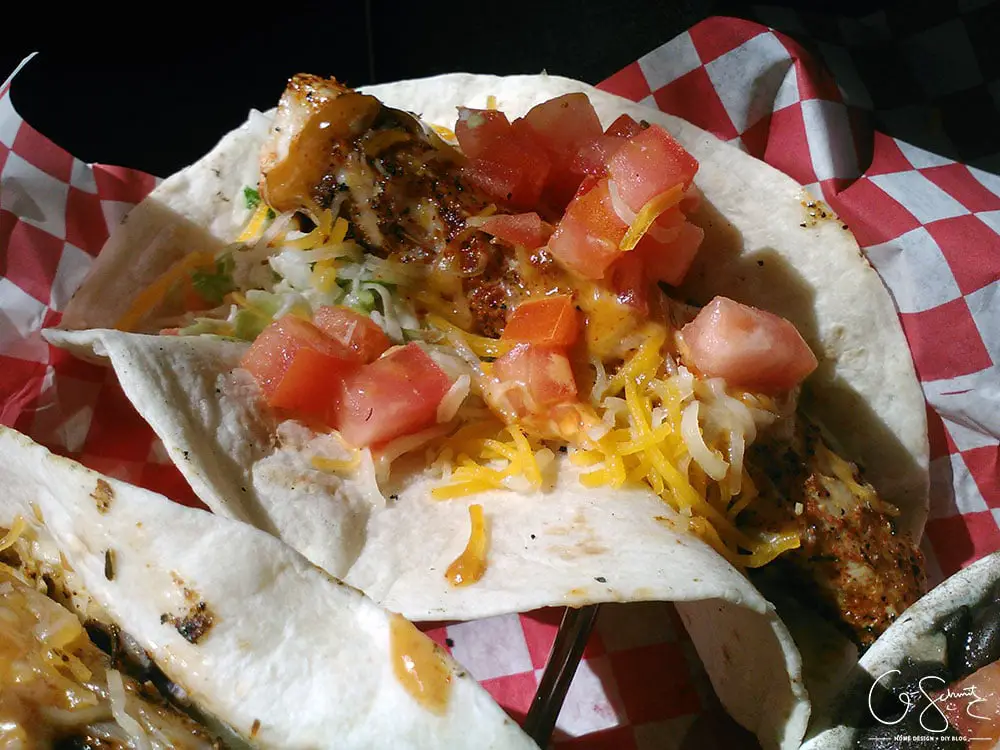 For lunch I had fish tacos in Tampa (Ybor City) at Gaspar's Grotto.  The Husband had something else… and probably beer too!  We then headed to our final destination, Fort Myers!
The Husband's parents rent a condo there, and made us some delicious supper (seriously, it was the first home cooked meal in a while!) and then we vegged out for a bit.
It was a bit foggy the next morning, but the skies cleared up later in the day (or was this the night we got in?  I can't really remember!).
I enjoyed some shopping at the local malls, got to finally wear shorts, and relaxed (no more long hauls driving for a few days at least!).
The weather was great (someone asked me if it was cold while we were in Florida… umm we left and it was close to -40… so Florida was hot to us!).  It might be a cooler year to the locals, but compared to what we were used to, it was amazing.
I even got to try some alligator at Gator Bites, and I went with the "safe" bet of getting them deep fried.  I had never had alligator before, and figured if they were smothered in batter, they would taste good no matter what!  They did, and I even had a bite of the Husband's gator quesadilla (although it was super spicy, so I didn't enjoy it as much).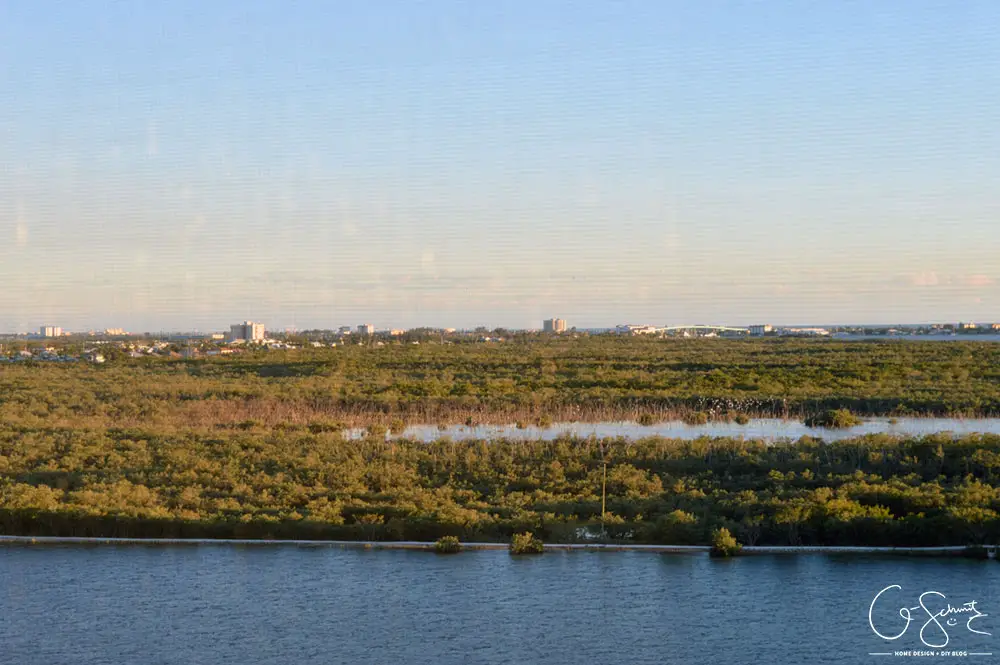 After being in Florida, I did not want to go back to Canada at all!  It was so warm, and I could use a longer vacation away from the snow.
On our last night there, we had dinner at the Lighthouse Waterfront Restaurant, and I had the caprese salad.  I don't really like tomatoes, but the addition of fresh mozzarella and balsamic vinaigrette makes them extra delicious.  I think I'm getting less picky in my older age… haha!
Back to Canada
The way back, we went more along the East coast (sort of) rather than going through Alabama again.  We stopped at Ruth's Chris Steakhouse in Savannah, Georgia for dinner; saw a bunch of deer along the highway in North Carolina, then stopped for a night in Charleston, South Carolina.
The next day we drove through the Great Smoky Mountains, and had lunch at Papas and Beer in Asheville.  I had fajita tacos (who knew that was a thing) and the Husband had a taco salad.
Our last sleepover stop in the states was in Cincinnati, Ohio.  It was the longest "scheduled" drive day, but we got an early morning and made super good time.  Something about not driving in snow storms makes your time go faster!
We even got to stop in at a Floor and Decor store (so I could look at tiles for our upcoming bathroom renovation) but we didn't buy any.  For dinner we had Italian, and I even had some leftovers for the next day!
Breakfast was at the Original Pancake House, and I went with the chocolate chip pancakes (no I did not finish them all that day) and the Husband had a strawberry crepe.
We headed back to Canada (stopping at a Bass Pro Shops along the way) and picked up our little Tootsie doggy.  It was 17°C that day, which was CRAZY WARM compared to when we left.  We spent a night at a friend's house, visited my brother and then finally made it back to Northern Ontario, where surprise surprise… there was still snow, and it was still cold!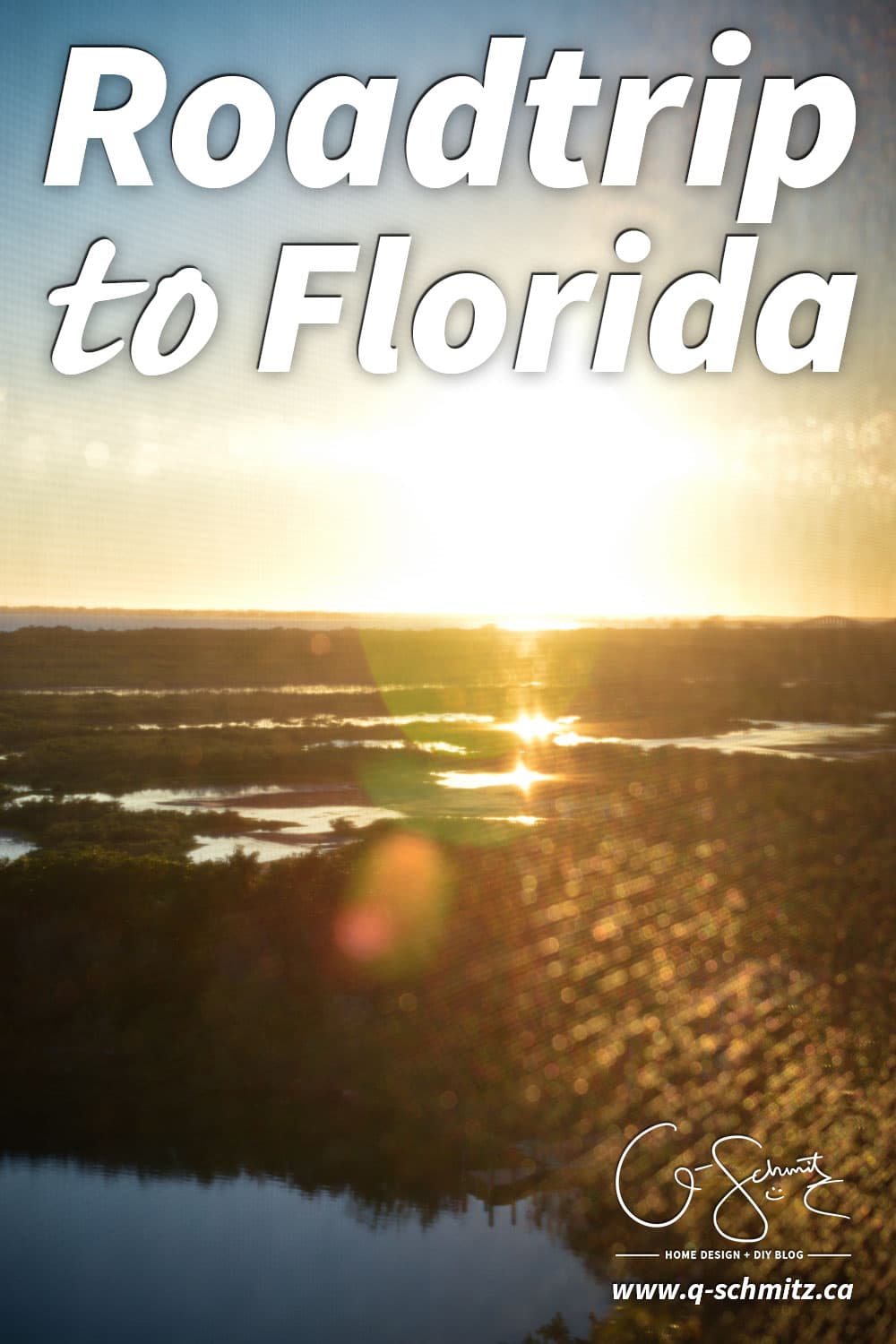 I did about 70% of the driving for our roadtrip to Florida, which was good because the Husband could look up places to stop and eat using his phone.  I am pregnant, but didn't find the long hauls straining at all (I am used to sitting all day at work anyways); and other than the bad weather on the way down, it was a good roadtrip.
Next time, I think we'll try and book hotels as we go, rather than plan everything in advance.  It was good to have a destination in mind, but we would never have driven that long in the bad weather had we not already booked the hotel.  We chose destinations that we wanted to visit, but didn't have too much time at each stop to actually see any sights or do any touristy things (other than eat!).
Have you ever been a snowbird and traveled to a warm destination in the winter?  Did you find it hard to go back home?  (Haha, especially if you drive since you don't have any planes to catch!)

It's finally starting to warm up a bit around here, but I'll tell you one thing – visiting Florida in the winter was a real treat :)