(Originally appeared in the Game Day: Chili Cook-Off Post)
In addition to chili that I made for Super Bowl Sunday, I also created a special themed dessert – football shaped peanut butter chocolate chip cookies!
Here are the ingredients I used:
1 Cup of Butter, soft/melted
1.5 Cups of Sugar (it should be half brown, half white… but mine was more white)
2 Eggs
2 Cups of Flour
1 tsp Baking Soda
1 tsp Salt
1 tsp Vanilla (I actually didn't have any, so had to omit this :( )
1 Cup of Peanut Butter
Chocolate Chips
Normally, peanut butter cookies and/or chocolate chip cookies are drop cookies (meaning you spoon them out onto the tray, and maybe moosh them down a bit).  But because I was planning on shaping them, I added a bit more flour when I mixed them (maybe 1/2 cup).  There was also a lot of flour added when I was rolling them out so that they wouldn't stick, so be prepared to have extra flour ready.  First things first, set your oven to 350·F and here are the baking steps: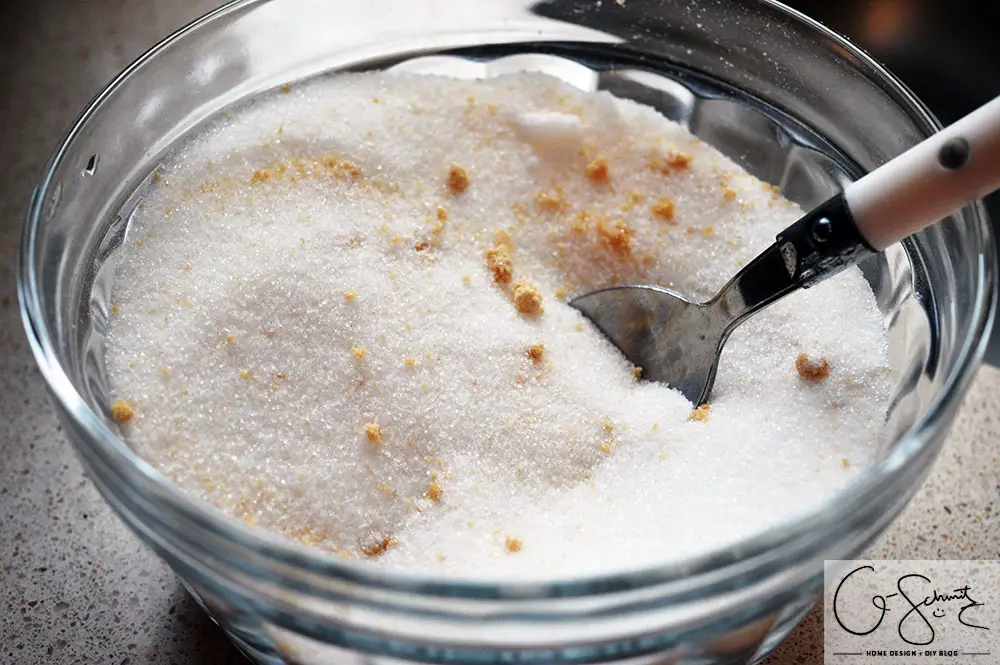 Mix up both sugars (again, that should be half and half).  I tried mixing it as good as I could and removing all the brown sugar lumps!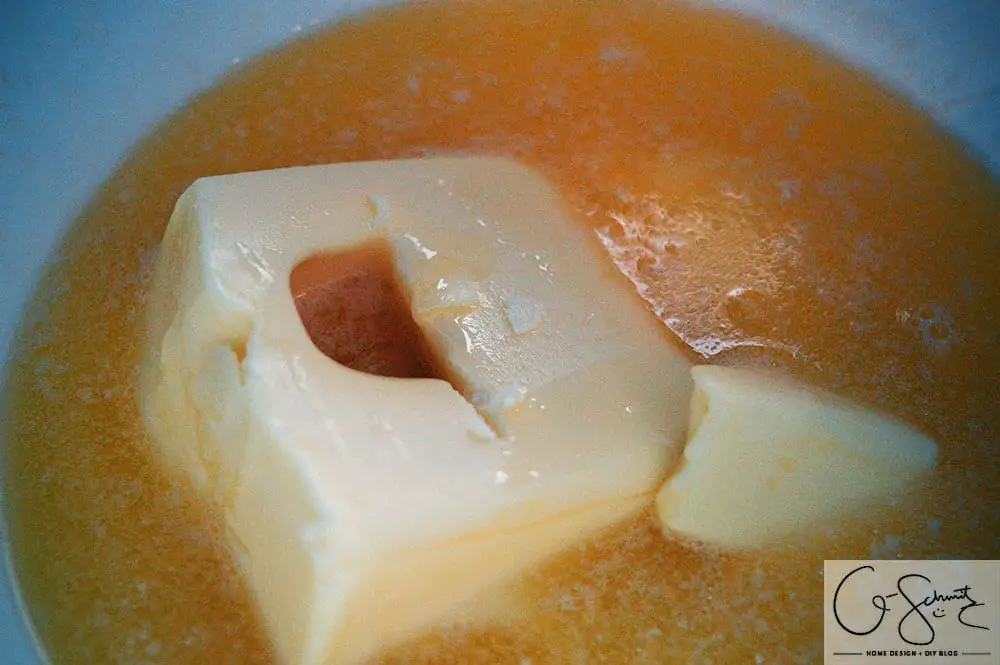 Now, I only wanted to soften the butter… but my microwave got a little carried away and melted half of it.  Anyways, beat this with the sugar and then add the eggs and beat again.
Add the flour, and if your recipe is too goopey, you may have to add more flour (if you're making the traditional drop cookies, more flour is not needed)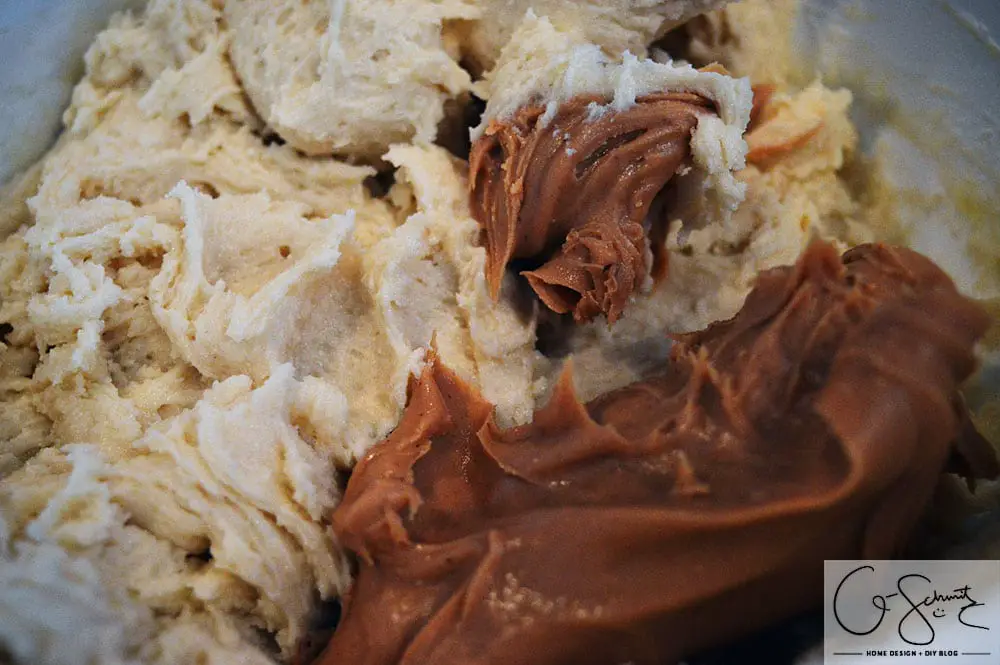 I added the peanut butter last, but again, you may need to add more flour if it's too wet/sticky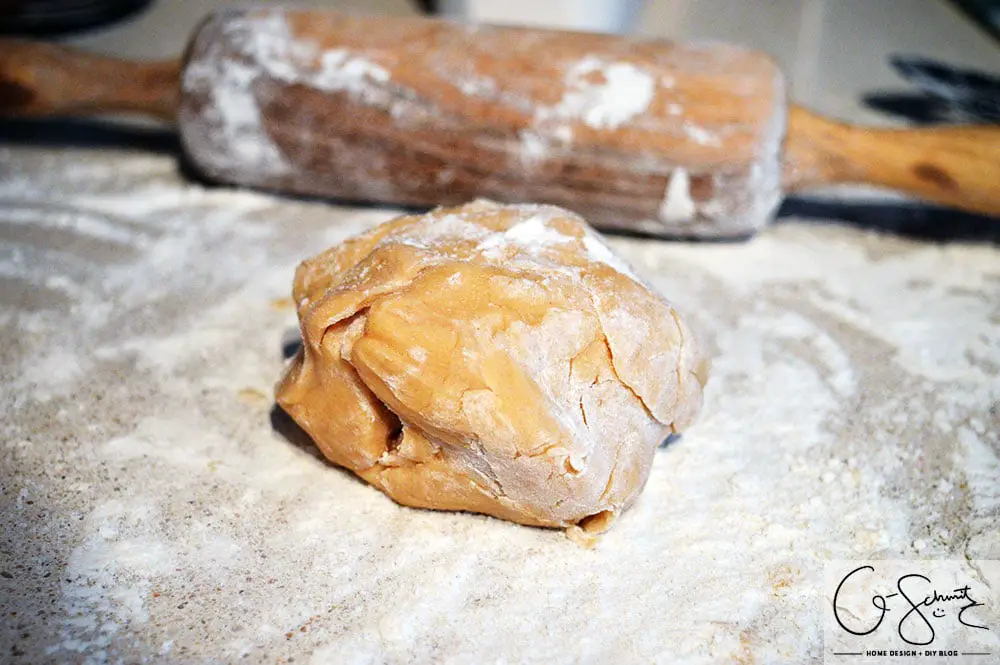 Roll out the dough evenly and coat with flour to make sure it doesn't stick to your rolling pin.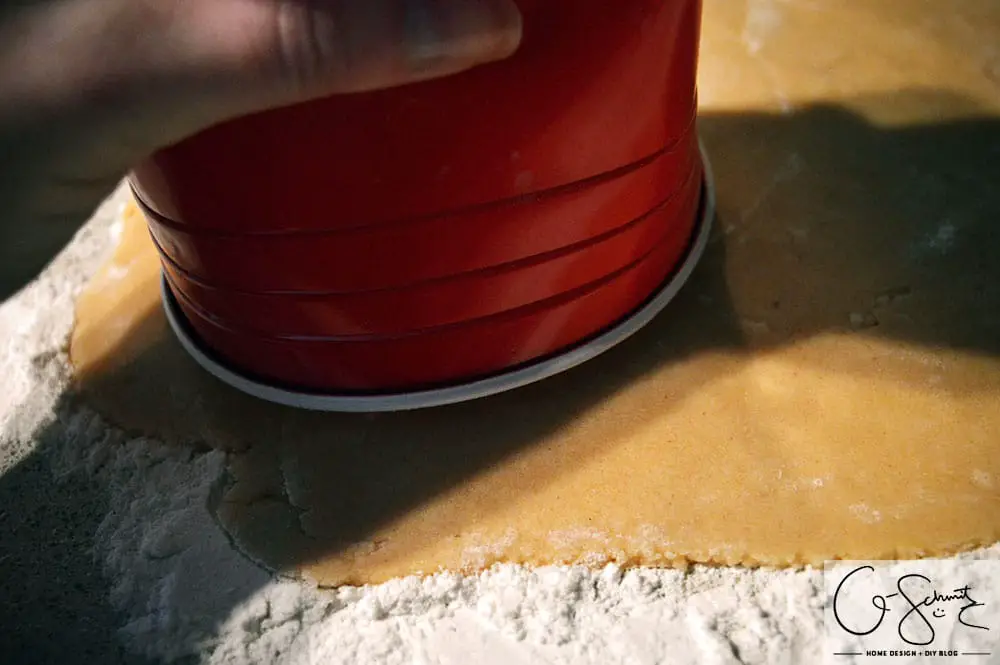 I didn't have any football shaped cookie cutters (basically, an oblong circle).  So I cheated and used a plastic cup that I squished into the shape I wanted.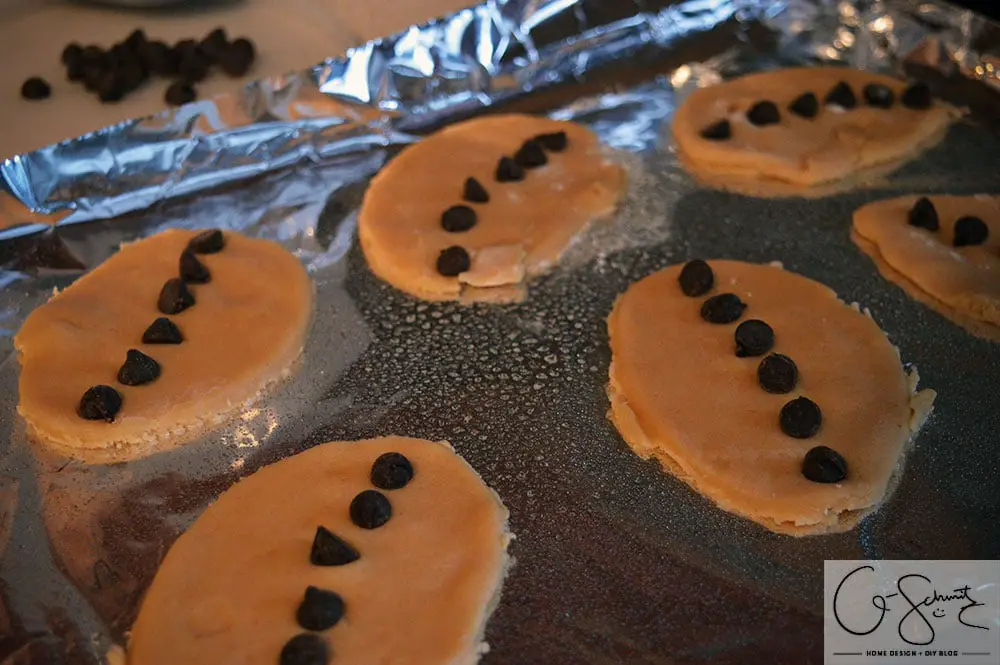 I placed them on a greased cookie sheet and took some chocolate chips, placing them down the center lengthwise of my shapes, (this imitates the lace along the seam).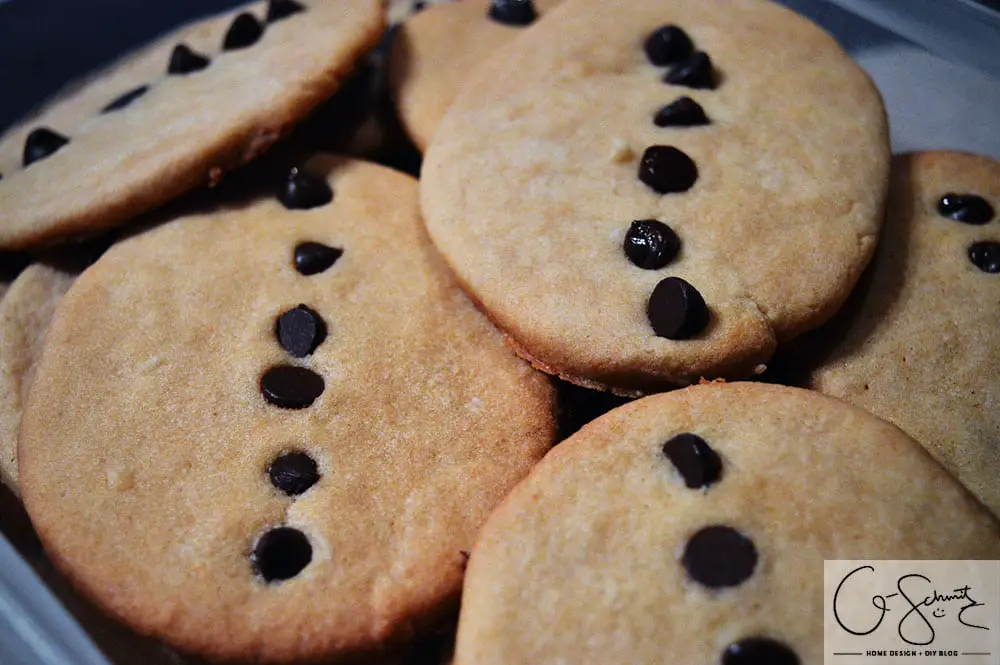 Put your cookies in the preheated oven and bake for 7-8 minutes.  I then removed them, left them on the sheet for another minute or two, then transferred them to a cooling rack until they were room temp.
Ingredients
1 Cup of Butter, soft/melted
1.5 Cups of Sugar (it should be half brown, half white)
2 Eggs
2 Cups of Flour
1 tsp Baking Soda
1 tsp Salt
1 tsp Vanilla (I actually didn't have any, so had to omit this :( )
1 Cup of Peanut Butter
Chocolate Chips
Instructions
1

Heat over to 350 degrees.

2

Beat butter, sugar and eggs together

3

Mix dry ingredients in another bowl

4

Add together, then stir in peanut butter

5

Roll out onto floured surface

6

Make football shapes and add chocolate chips

7

Bake 7-8 minutes until edges are golden