Sometimes I just crave desserts.  And by sometimes, I mean all the times!  Whether it's a treat after a meal, or a midday snack, I don't think I'd ever be able to cut sweets out of my life.  Luckily, I was able to find a super easy and quick way to mix up a batch of cookies, using ingredients I had on hand.  And did I mention they were super healthy?
And by healthy, I mean no added sugar, no flour, definitely no added preservatives (or whatever else is in store-bought cookies), and fruit!  Yep, you could probably eat enough of these and count them towards your daily fruit limit, because the main ingredient that binds everything together is bananas.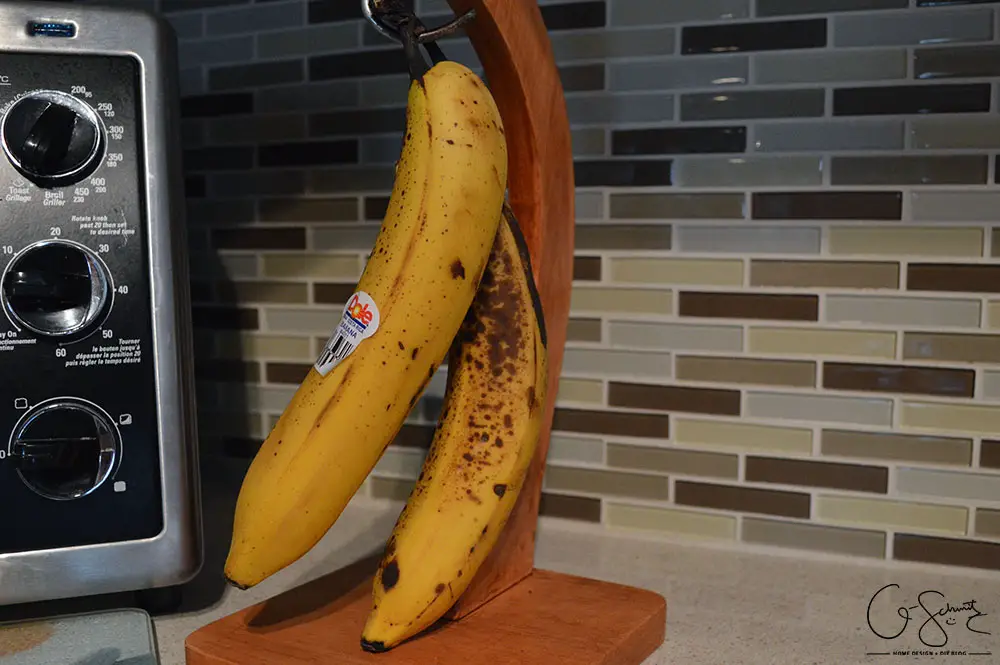 First you start off with some bananas, and I especially like to use ones that have gotten brown and mushy.  Sometimes I'll use these to make banana bread or muffins, but this cookie recipe is a lot less time consuming.  Here is the recipe I followed:
8 Bananas
3 Cups of Oats
1 Cup Shredded Coconut
1/2 Cup Raisins
1/2 Cup Semi-Sweet Chocolate Chips
I used two "regular" bananas and 6 from the freezer I was storing.  Sometimes if I can't eat them in time, I'll peel them and put them in the freezer in a Ziploc bag for later.  But they do lose a bit of their size this way, and end up a lot more ripe.
I adapted the original 2-ingredient recipe from The Burlap Bag, so if you're looking for an even simpler ingredient list, check that one out.  (Their version makes a smaller batch, so if you don't have 8 bananas lying around, go with that one!).  But anyways, on to the instructions.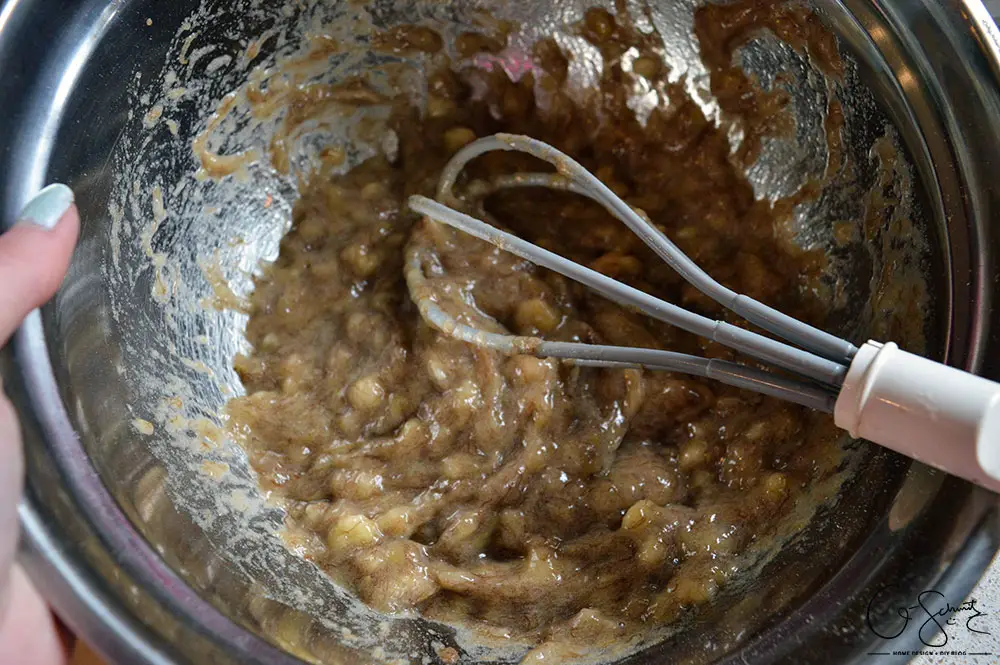 The first step is to mash your bananas until they're smooth (or as smooth as you want them to be).  The original recipe says to mix the whole bananas and oats together, but I find it easier to get the bananas smooth first.  (Wait, the first step is to preheat your oven to 350ºC, make sure you do that first!).
Next, I added one cup of oats, then my shredded coconut; and mixed thoroughly again.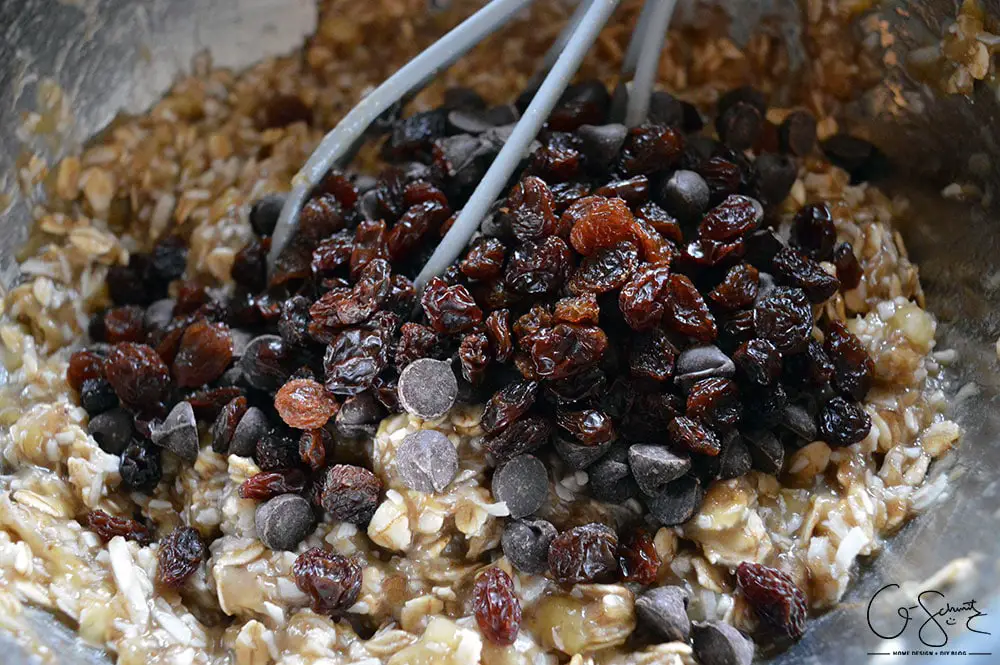 Followed by another cup of oats, then the raisins and chocolate chips; and then the final cup of oats.
It's very important that you put these cookies on a GREASED tray.  I simply dunked my covered hand into coconut oil and rubbed it all over a foil lined cookie sheet.  If you don't grease your pan, the bananas stick A LOT and it will be really hard to get the cookies off.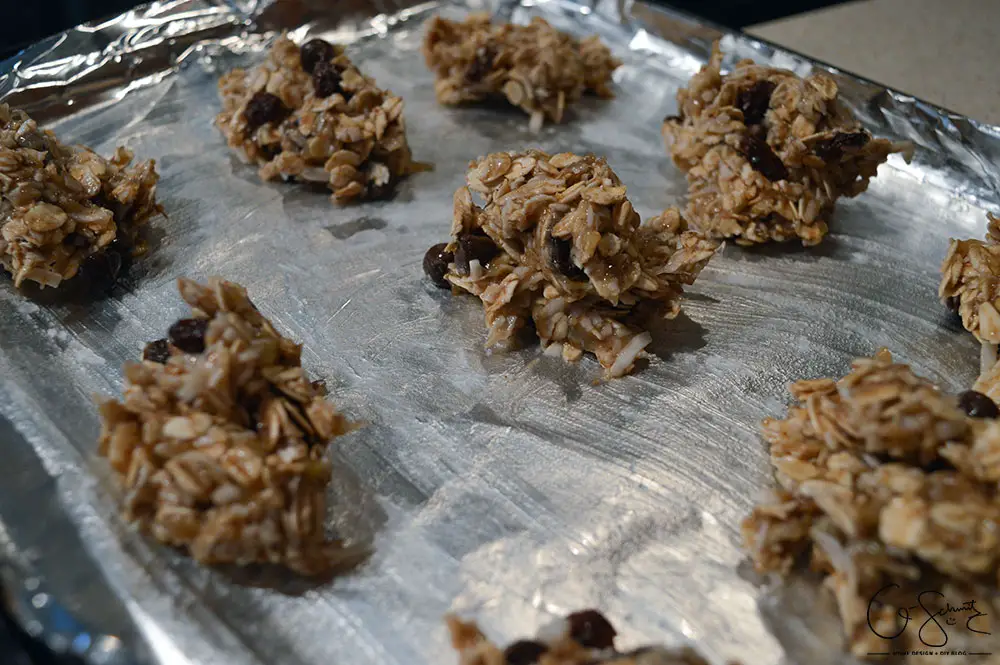 Then simply plop the batter onto the cookie tray.  Remember, these cookies will keep their (almost) original shape, so if you want them more cookie-like, you could always squish them down with a spoon.
Now, you bake them in the oven for about 15 minutes.  Then, let them cool a bit on the tray before removing them (again, they will be a bit stickier than normal cookies).  You can literally have a delicious and healthy batch of cookies mixed and baked in less than 20 minutes!
I find they look/taste a bit like granola bars, so you can eat these as a substitution for those if you normally find yourself grabbing one as a quick snack.  The only bad part about these cookies (if there is a bad part), is that they tend to get a bit soggier than normal after a few days.  That is, if they can last that long!  Honestly, I'll just whip up a big batch and throw them in the freezer, then pull out a few in the morning for a snack later in the day.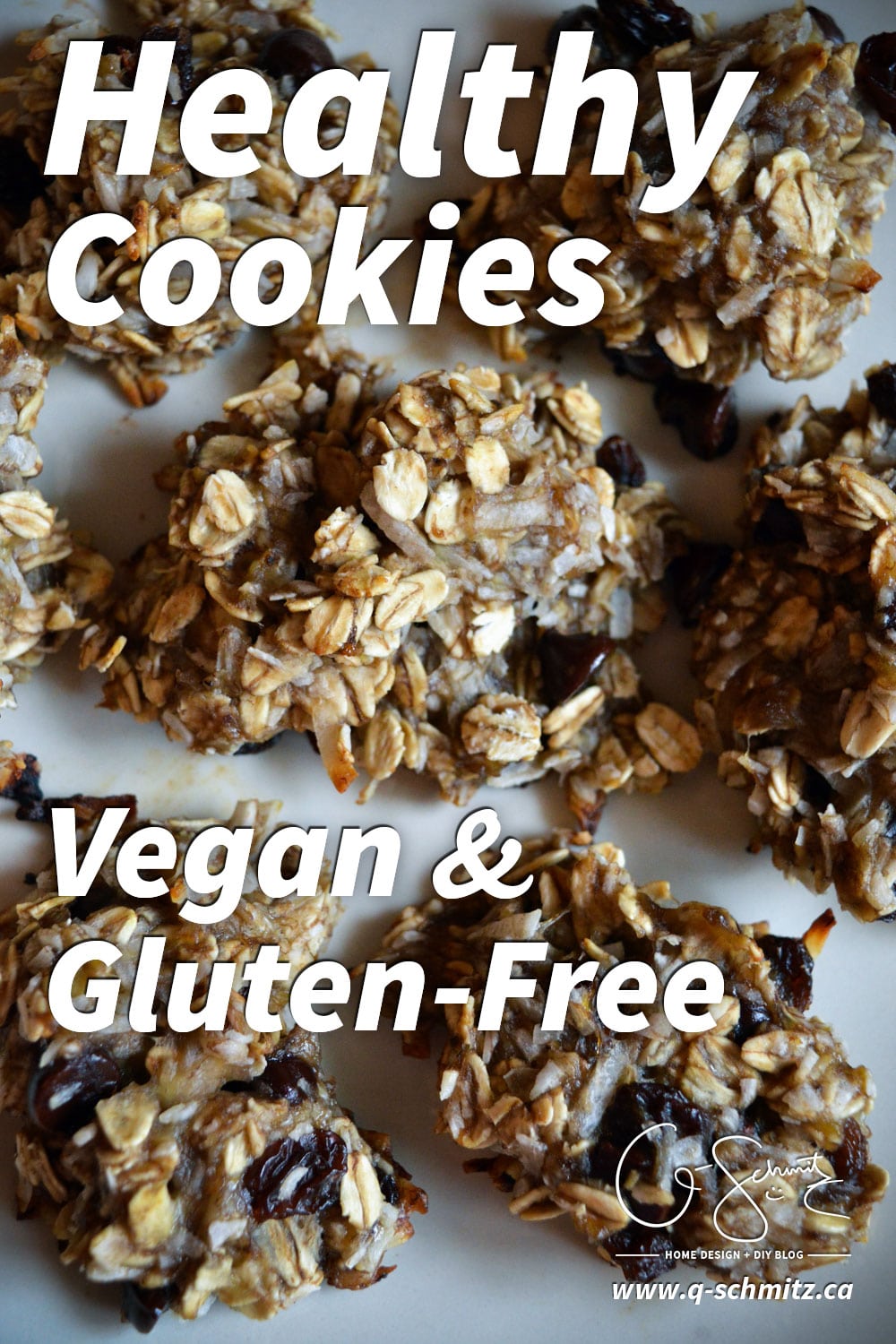 So yes, you can have healthy cookies that taste great!  Because there are no animal by-products (aka eggs) they're vegan free; AND if you use gluten-free oats, they're gluten-free as well!  Have you made the original two-ingredient cookie recipe?  Did you add any other ingredients like I did here?  Or, are you going to whip up a batch now that I've told you about this simple recipe!?  I'd love to hear your thoughts in the comments!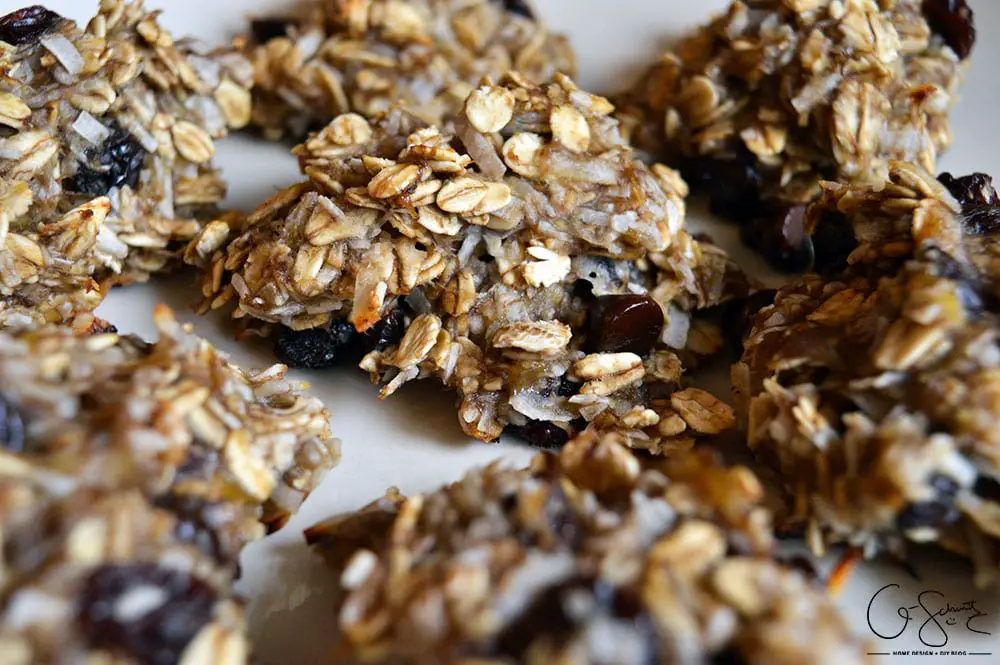 Print Recipe
Ingredients
8 Bananas

3 Cups of Oats

1 Cup Shredded Coconut

1/2 Cup Raisins

1/2 Cup Semi-Sweet Chocolate Chips
Instructions
1
Preheat oven to 350 degrees
2
Mash bananas together in a bowl
3
Stir in other ingredients
4
Place spoonful amounts onto a greased baking sheet