I have mentioned my trip to Miami a few times this month – so I figured it only made sense if I shared some photos with you :)  I have actually only been back home home for maybe 2 days, so am not back into the groove of things yet (I've been a bit slow online if you are following me anywhere).  Here is a quick recap of my past weekend!
Friday
We arrived in Miami on Friday afternoon (I should explain that "we" includes myself, and two of my friends) and so decided to walk the main street in Miami Beach.  We were pretty hungry, and found a great deal on some happy hour drinks and food at Tequila Chiquas.
Based on the suggestions of our server, that night we headed out to Mangos Tropical Café, which is a bar/club with entertainment (people dancing on this large bar area).  It was a lot of fun to watch all the dancers, and there was another room upstairs that played other music if you wanted a different scene.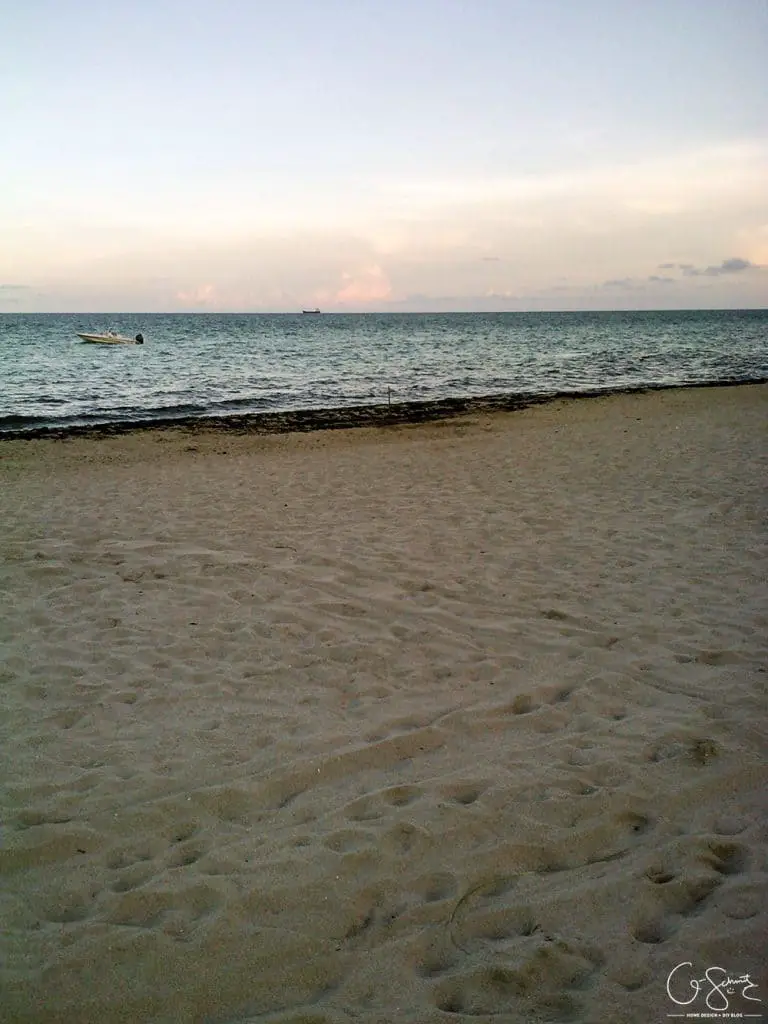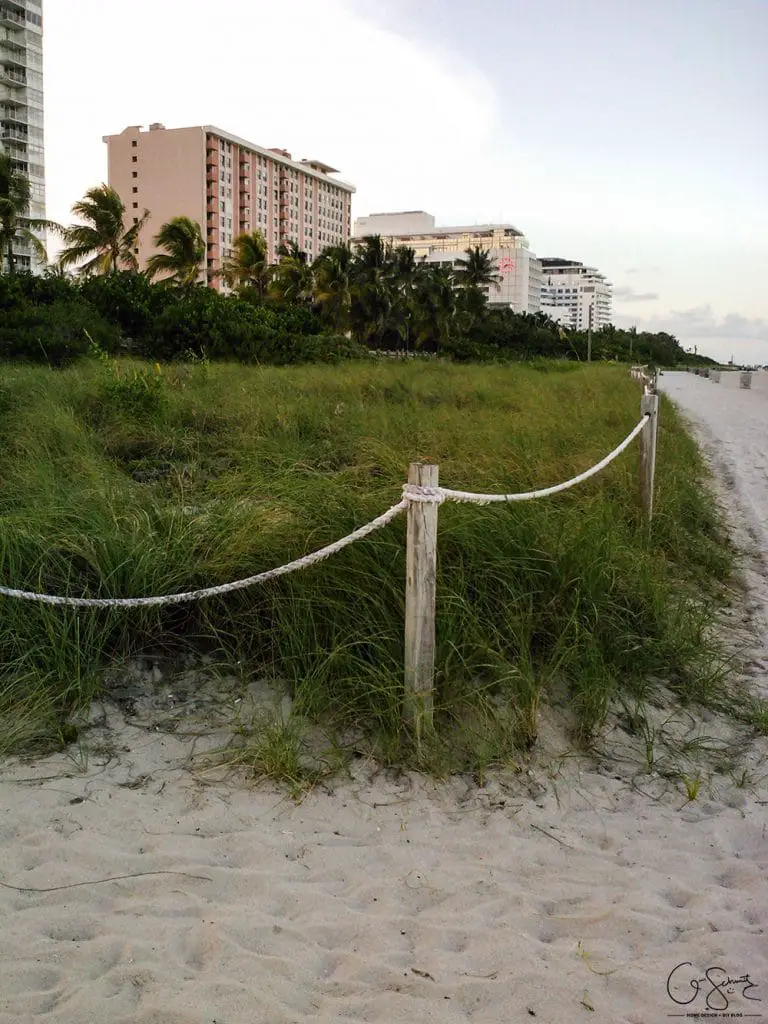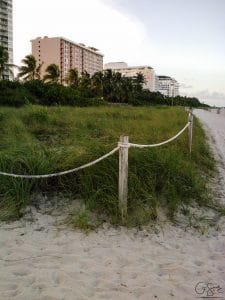 After that, we headed down the street to go somewhere else, and a club promoter stopped us along the way and got us free admission into Mansion, another Miami nightclub.  It was a completely different atmosphere and music style compared to Mangos, but we had fun at both places.
Saturday
Saturday morning I woke up early to finish my post on the black and bold stripes décor suggestions (yes, I should have finished it beforehand, but I ran out of time before I left!).  The ladies slept in (jealous!) and then we headed out to find a place to eat lunch (I had breakfast in the hotel).  We walked down Lincoln Road and I had the best steak salad at this restaurant (that I can't remember the name of… or find online…).
We then headed to the beach, lounged around, went in the ocean and after a bit went back to the hotel.  And yes, I had a nap this day!  I should mention that the ocean water was SUPER hot!  Like, at least 85ºF which was very nice (I'm very picky and don't really go in the water unless it's at least 80º).
For dinner we went to Grillfish, which is a seafood restaurant my friend had researched online before we left.  We then watched a Manhattan Men show (yes, it is what you think it is!), which was in the actual downtown Miami (on the mainland).  We spent an hour or so at the beach that night then went to bed.
Sunday
We decided to be real tourists on Sunday and do a hop-on hop-off bus tour (the Big Bus Tours).  We got off in Little Havana and had Cuban sandwiches for lunch at El Cristo, which is the restaurant our bus tour guide suggested.  We got back on another bus, then headed back to Miami (island) to relax at the beach.  This was the only day I got a sunburn :( But it was just a small section on my shoulders that was from sitting at the top of the bus all day (and forgetting to put sunscreen there, apparently).
Dinner was later this night, since we had ate lunch late that afternoon.  And there is a bit of a story too.  We wanted to eat at a restaurant on Espanola Way, which is a small street that is blocked from cars.  After going up and down the strip to find something we could agree on, we finally settled on Nuvo.  We asked to sit outside if possible, and the server went to go check if there was anything available, but it might be inside.  A few moments later, the host greeted us, and I mentioned that a server was looking for a place for us to sit.  He said that he was in charge of this, and dragged us to a table inside, then told the first server that we he had seated us.
At least 20 minutes went by before anyone even acknowledged us in the restaurant.  Eventually I had to ask someone walking by if they knew who was in charge of our table.  A minute or so later, a server came and we were able to order our drinks and food, then he hastily left without taking away all of the menus.  About 10 minutes after this, the table next to us was having some sort of issue with their bill, and we still hadn't received any drinks at this point.  We couldn't wait for service any longer, and begrudgingly had to leave because it wasn't coming anytime soon (not to mention the loud argument at the table next to us over pricing or something).
We then walked down the other end to our second choice, Tapas y Tintos and we were promptly sat, greeted and served drinks within the first five minutes.  Food was out in a normal time, which was good since we were very hungry by this point! (And I think it was really late at night too).  Between the three of us, we shared I think 6 plates of different foods, including mushrooms, cod, octopus, clams, etc.  It was a good option, and I really like having small plates so you can taste lots of food!
Finally, we ended the night at Purdy Lounge, which is a smaller sized nightclub than the others we visited, and a bit more relaxed.  Although, our first order of drinks was 22.50$ (for 3) then each drink after that was 10$ (which really didn't make any sense…)
Miami Recap
We flew back to Canada on Monday afternoon/evening, so we ended up eating at the airport this day (and were really tired too, obviously!).  What I didn't mention in the above breakdown is that it was VERY HOT in Miami.  I think the "coolest" it got was 89ºF, and maybe once it was a bit cooler after it had rained, but not by much.  Here we are used to it getting cooler at night, but that's not something that happens in Miami apparently.  And considering we had single digits (Celcius) when I got home home, it was actually a big difference.
For a girls' weekend, we had a lot of fun and I would definitely suggest Miami as a vacation destination if you're looking to travel somewhere warm.  We didn't do all the touristy stuff we were planning (go snorkeling, rent jetskis, visit Jungle Island and play with lemurs <- yes you can do that!) but we still had a great time, and everything we did was fun anyways.
Besides, isn't swimming in the hot ocean and lounging on the beach a great vacation anyways :)
Miami Budget
Oh, not to put a damper on the loveliness that was our vacation – but Miami was expensive!  It would have been better if the dollar was on par, but the exchange rate is awful right now, so everything costs us more than normal.  I was trying to stay on a tight budget this trip, and had brought cash that I was planning on using the whole trip, without going over.  Unfortunately, by Sunday I had to take out the credit card :(
The biggest expense was obviously food and drinks, because that's what we spent the most time doing (as in – eating and drinking).  In the States, alcohol is much cheaper to purchase, but for some reason drinks are way more expensive (in my experience anyways).  In Canada, you might spend 6-9$ on an alcoholic drink at a bar or restaurant; whereas it's usually between 11-15$ in Miami (add on the bad exchange rate, and we're paying 2-3 times more… so the markup is obviously very high!).
With that being said, if you find good drink deals, definitely take advantage AND always get mixed drinks (because they actually do make them stronger in the States… so I guess that's one good thing) compared to beer or wine.
Not including the flight and hotel room, I think I spent 350$ total (200$ US and 150$ CAD on credit card) in Miami and my original plan was to only spend 50$ per day.  I had actually only wanted to spend 200$ total for my WHOLE trip (which included the drive and a few days in Ottawa).  But that would have only covered the gas and parking, so I wouldn't have been able to eat for a week… darn!  I also spent another 200$ for the part when I was in Ottawa (which does include gas and my pre-vacation tan) so I think that was good?  No?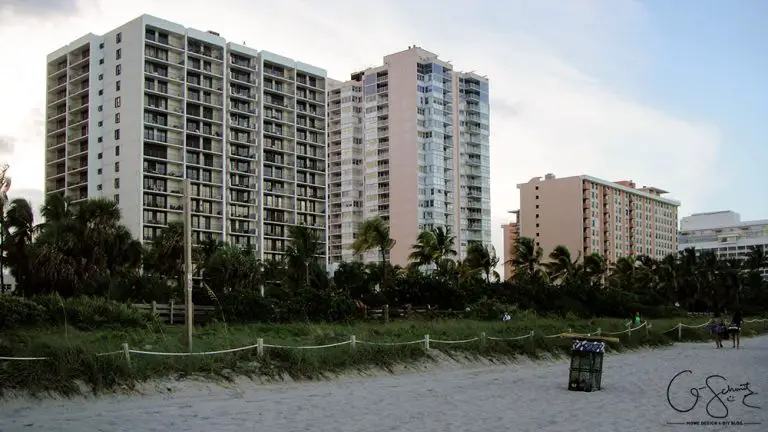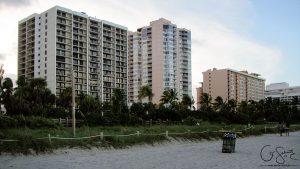 Well, I don't think I had to buy groceries in August, so I saved a bit of money there!  I think I'll have to try and go as long as possible by just using the food we have in the pantry and freezer (but we need milk and fruit, so I might have to splurge haha).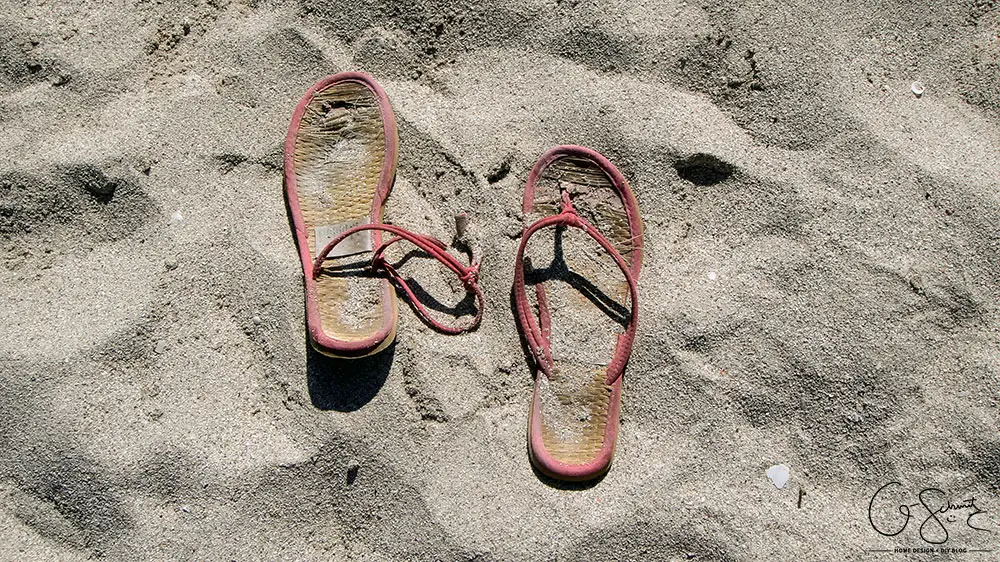 Oh – and I didn't buy any souvenirs at all, so that helps keep my minimalist goal in check!  I did get the Husband a cigar in Little Havana, and had to buy a pair of flip flops when mine broke :(  But I'll definitely be able to use them next summer since it's pretty much winter here in Canada now (okay, not really – but I feel like it will be any day!).
In the end, our trip to Miami was a great success and we had a lot of fun!  If I were to ever go again, maybe it would be in late May or September, when the weather isn't as hot all the time.  Actually, I don't know when hurricane season is – so check that before you decide to book your trip.
Have you ever been to Miami Beach?  If so, what restaurants or attractions would you recommend?  If not, are you thinking about planning a trip now!?