First, I'd like to say hello and welcome to Madness and Method (originally the Q-Schmitz Home Design + DIY Blog)!  Check out the About Page if you want to know more about me.  If you want to know more about the format of the blog, read this post.
So it's now 2015!  Every year, around the end of December and early January, I, like many others, like to look back at the year that has passed and think about all the things I look forward to in the year that is ahead.  Whether or not you make resolutions (I didn't this January 1st) I personally think that you need to "clear/clean out the old to make room for the new".  With that in mind, the husband and I finally tackled the cleaning and organization of our basement crawlspace.
– Note: This post contains affiliate links. See more information about affiliates here –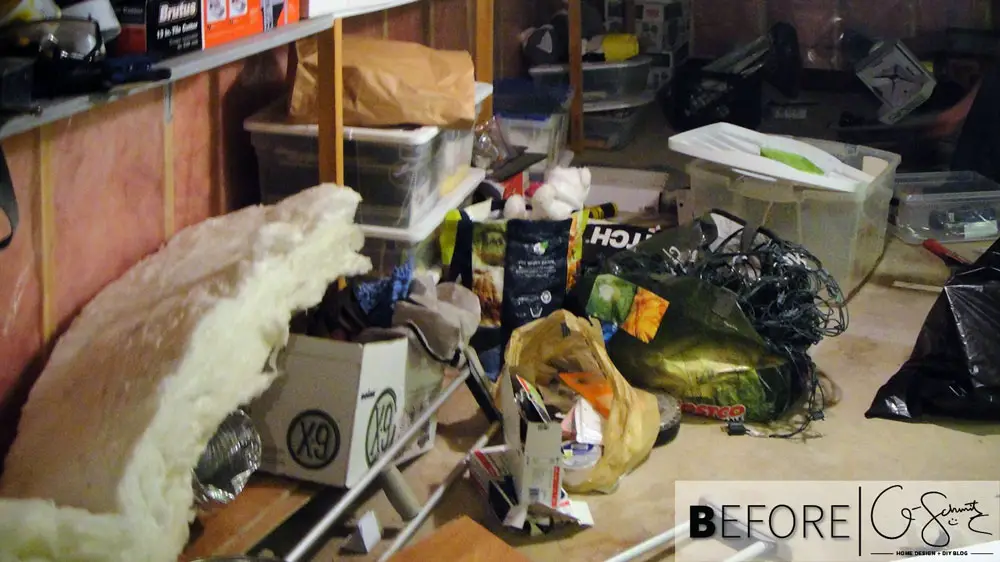 The crawlspace takes up about half of the total basement space, and is open from the laundry room.  It's also heated, so unfortunately we can't use it for cold storage :(  I wanted to have a clean and organized crawlspace by Christmas time (and that's even the only thing I put on my list this year from my Husband) but I knew it would be easier for us to tackle the weekend after New Years.  We had the days off, and were both home so it was the perfect time!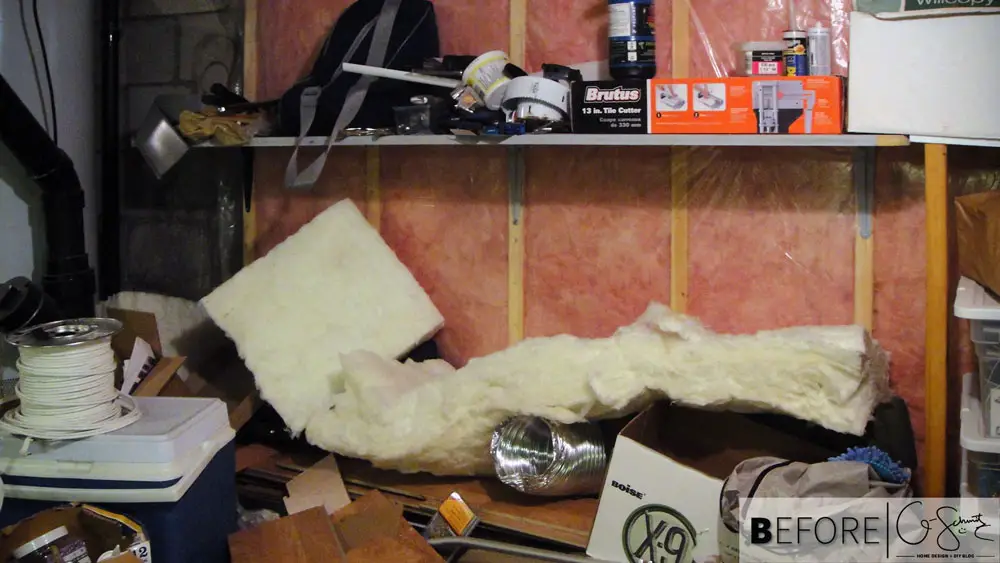 We moved into our home in August 2012, and let me tell you – some of these boxes were put into the crawlspace at the time, and we hadn't touched them since.  You can argue that if you don't use something for a year, you obviously don't need it and it should be either recycled or donated.  While that is very true, I knew that a lot of the things I had in boxes were from when I was a child (yes, that's right – my Mom decided to clean her house and give me back all my stuff… ie: toys).  And sure, I could donate them – but I am keeping them here for my future children.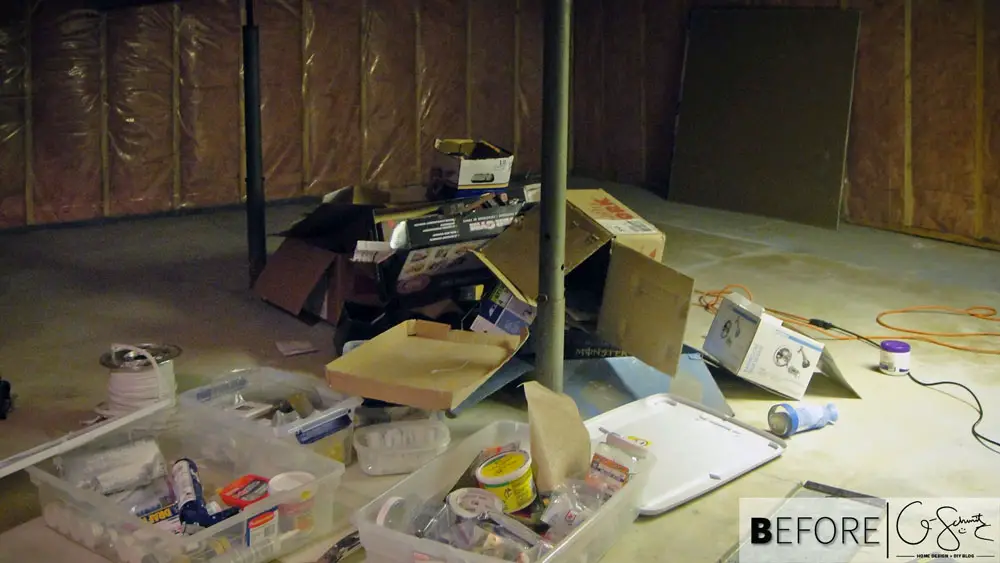 Other things we had in this crawlspace, apart from my messy craft/spray paint zone – are all our tools and leftover renovation materials.  While I tried to keep some organization during our different projects, the Husband thought it was much simpler to just throw things into a pile (and yes, I do literally mean throw things).  For Christmas, I asked for (and received) clear plastic storage bins from my Mom.  We were able to put all the electrical stuff into one, plumbing things in another – and after organizing all the boxes and bins I had down there before, we emptied out a few more bins and used those for general hardware (miscellaneous nails, hammers) and a "finishing" box (ie: caulking, and similar).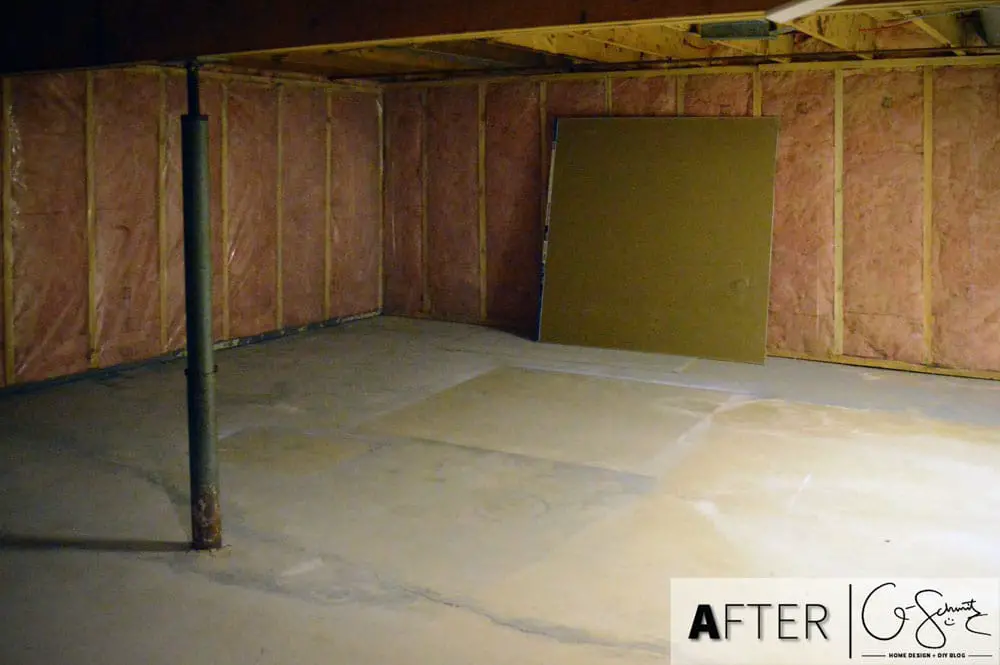 It took us a solid few hours, which I did break down into another day or so (me going through all my childhood boxes took a bit more time than the general organization).  And I'd like to actually thank the Husband for being smart and bringing down his rolling cart (it's for doing oil changes in a garage I guess).  Because after just even a few minutes in a hunched position, the person who was standing/hunched definitely needed to take break.  I even brought the shop vacuum in and cleaned up all the dust!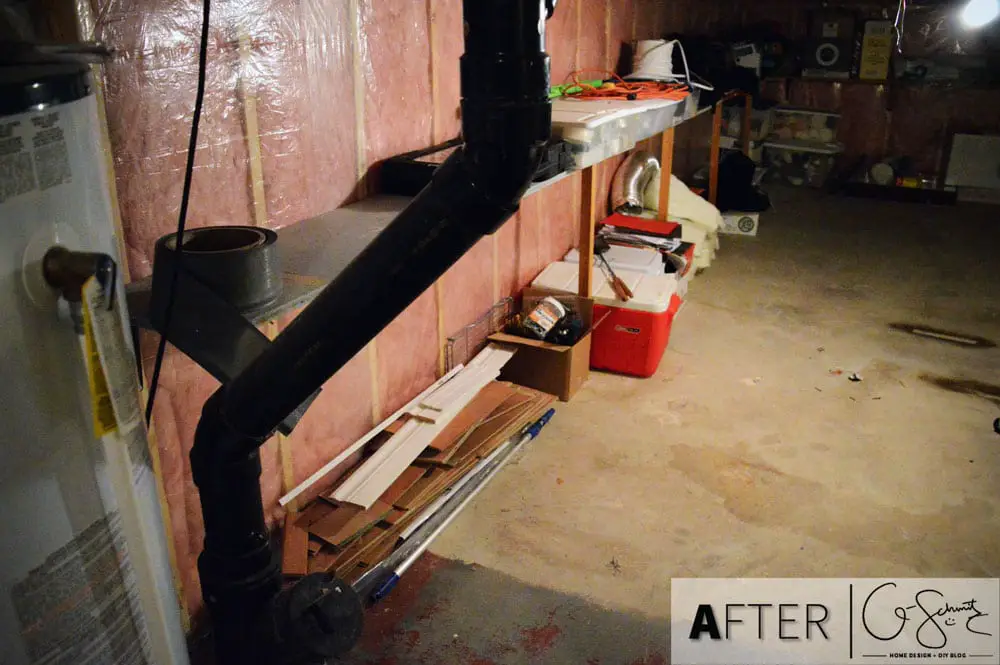 In the end, we had a huge pile of cardboard to breakdown and put out for recycling (yes, I do like to keep boxes apparently) and we managed to get everything organized.  No more leaping over stuff when you're trying to get into the crawlspace, and no more pushing tools and materials aside to get to another.  And my favourite part – no more "Hey where's the (insert item here)?" question that gets asked in the middle of a project; now it'll be easy to find because it's put away into it's own proper bin.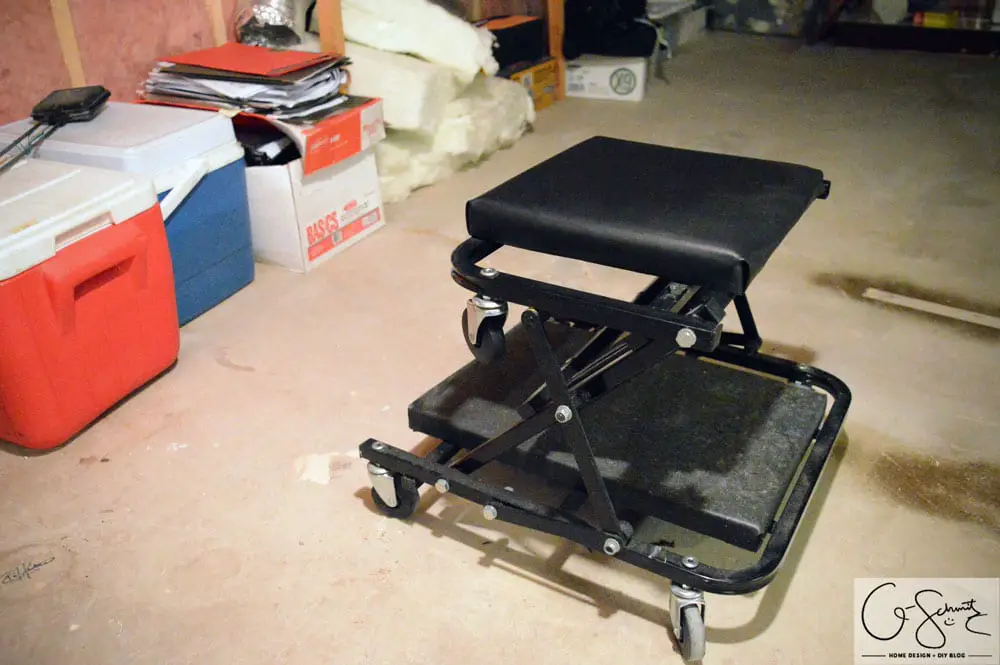 Now, all we have to do is keep everything organized!  How about you, any big cleaning projects to tackle in the new year?  Have any ideas on how to keep your storage spaces organized throughout the year?  I'd love to hear your thoughts!