I love food.  I mean, of course everyone loves food (survival and all that).  But sometimes I wish I was more of a foodie.  When I go on vacation, I like to try different restaurants and cuisine that I wouldn't normally have access to.  Or even when people come to visit, I try and make a trip out to a local restaurant rather than stay at home and eat (which is what I usually do).  Last weekend was a bit different, because the Husband and I went out for a few fun food-themed activities that we wouldn't normally do on a typical weekend.  I'd love to share them with you here!
Feast of Local Flavours
On Saturday, we attended the "Feast of Local Flavours" and had the chance to try out mini-meals from local restaurants, cafés, etc.  Each person had 7 tickets and each mini-meal cost 1 or 2 tickets.  I wanted to try everything so the Husband and I shared some of the options and pigged out on some all by ourselves.
These animals have nothing to do with the food we ate (no polar bears for me!) but they were at the venue (College Boreal) and I was intrigued… because my university and college never had stuffed animals… must be a Northern Ontario thing!  Anyways…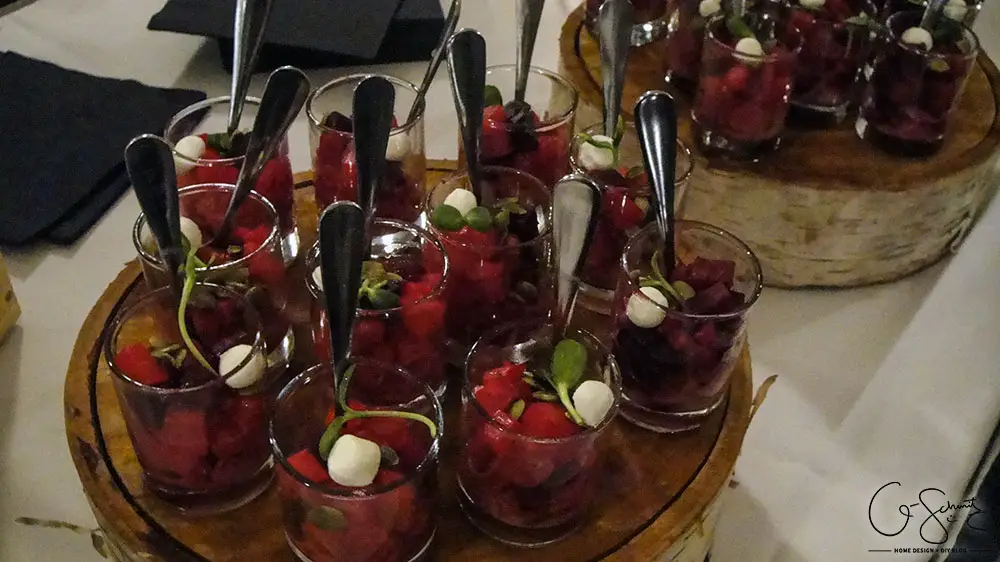 These little cups from Verdicchio were filled with fresh veggies (like beets!) and had a little ball of goat cheese.  The ladies took me to Verdicchio for my bachelorette party and my one friend had this as a palate cleanser (normally you get a mini-caprese salad bite but she is allergic to tomatoes).  Moral of the story is that I love beets and every time I go to Verdicchio I want to try this, and I finally got the chance!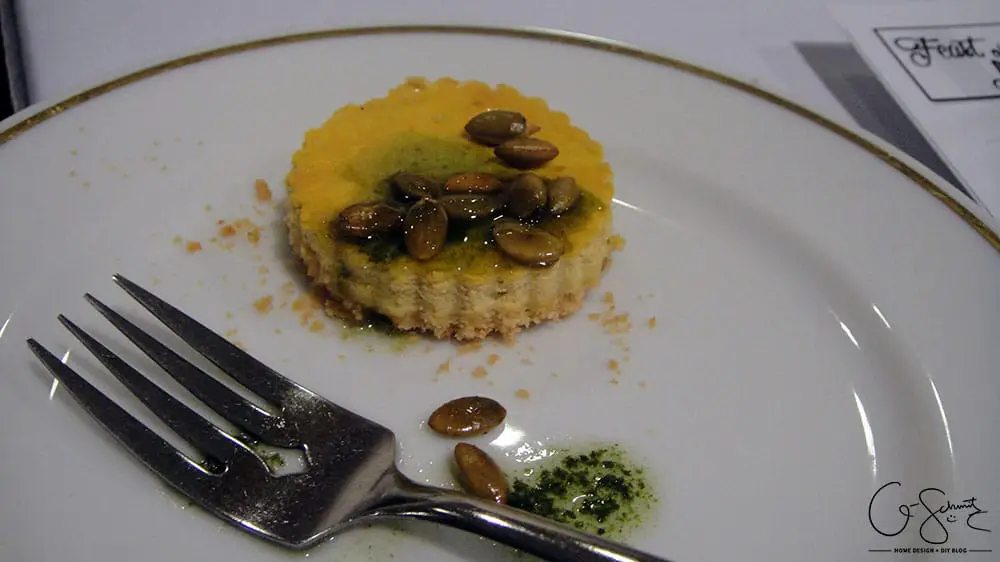 The Husband got this cheesecake, and wouldn't you know it, it was a savoury cheesecake (rather than the usual sweet variety)!  It was super interesting and he let me have a bite :)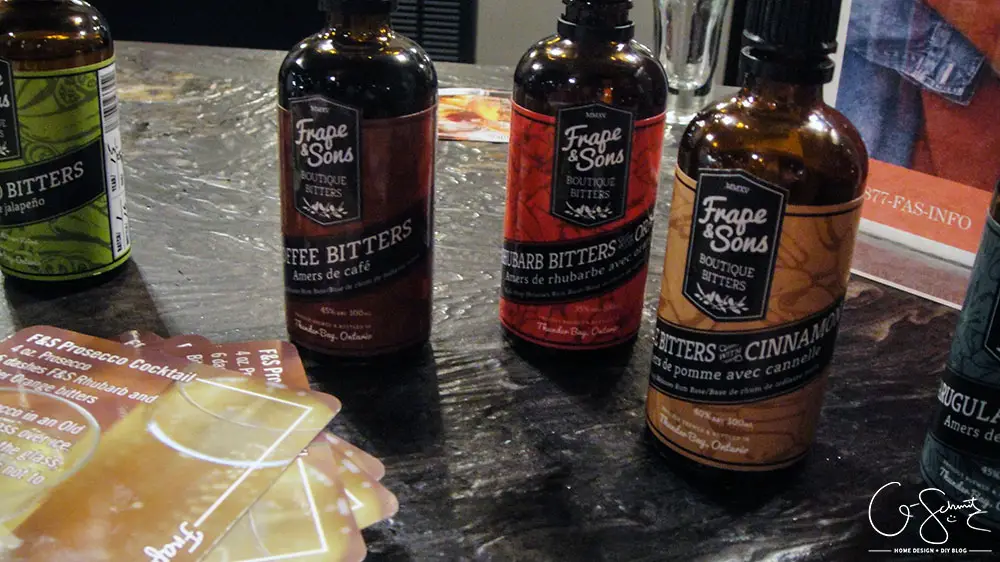 There were also local breweries/distilleries that were present, and I was really intrigued by these bitters (which are like little flavour shots you add to your drinks).  If only I was a mixologist I would actually know which bitter goes well with what (although they did have a few recipe cards).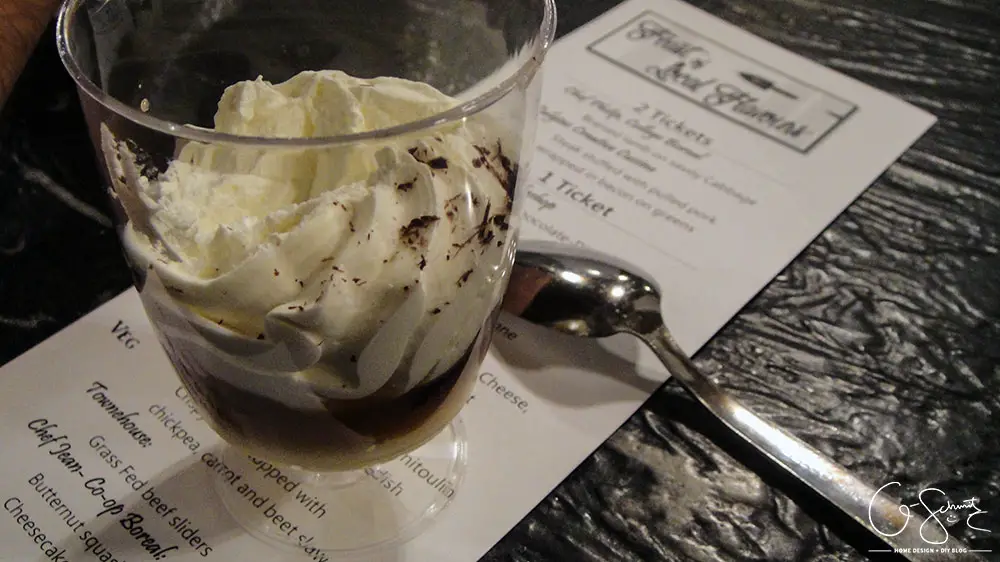 Don't get me wrong, everything was super delicious, but I only got a few photos in before I chowed down!  I made sure to have all the dinner options first, and then saved all my desserts for the end.  I think I was able to taste all the different meals, and it definitely encouraged me to try out more restaurants that I haven't visited before.
Do you do that?  Stick to the same places each time, either out of proximity convenience or comfort/laziness?  The proximity factor is strong, because sometimes I am really hungry and don't want to travel far to eat… but I want to go to new places too!
I hope that I'll be able to try out more of these restaurants, and a bunch of other ones too!
Sunday Meal Prep
On Sunday afternoon, we did something a bit different from our night out on the town the day before.  When I visited the Valley Home Show in September, I met a representative from Pampered Chef named Johanne.  I signed up for one of the "Dinner Done Workshops" and I forced convinced the Husband to go with me on Sunday.
Basically, you buy and bring all your ingredients in to the workshop, and prepare them into pre-made (uncooked) meals along with the addition of some Pampered Chef spice mixes.  (The Husband did have fun cutting up all the meat!).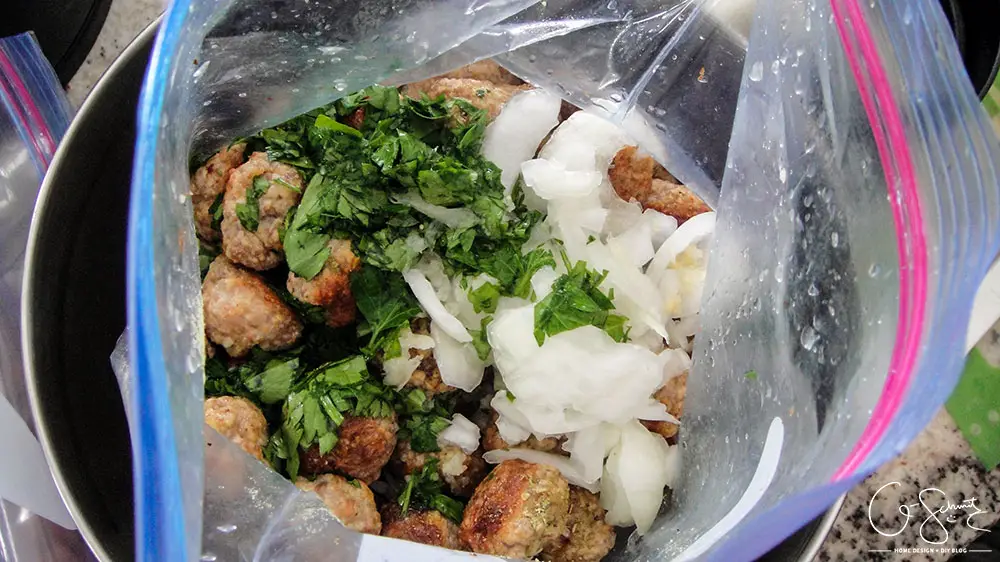 Every meal gets separated into large freezer bags, which you then put in your freezer and add into the crockpot when you are ready to eat them.  She even gave us a handy sheet that says what sides pair well with what, and on Sunday we had delicious shrimp in a nice rosé sauce on pasta (yum!).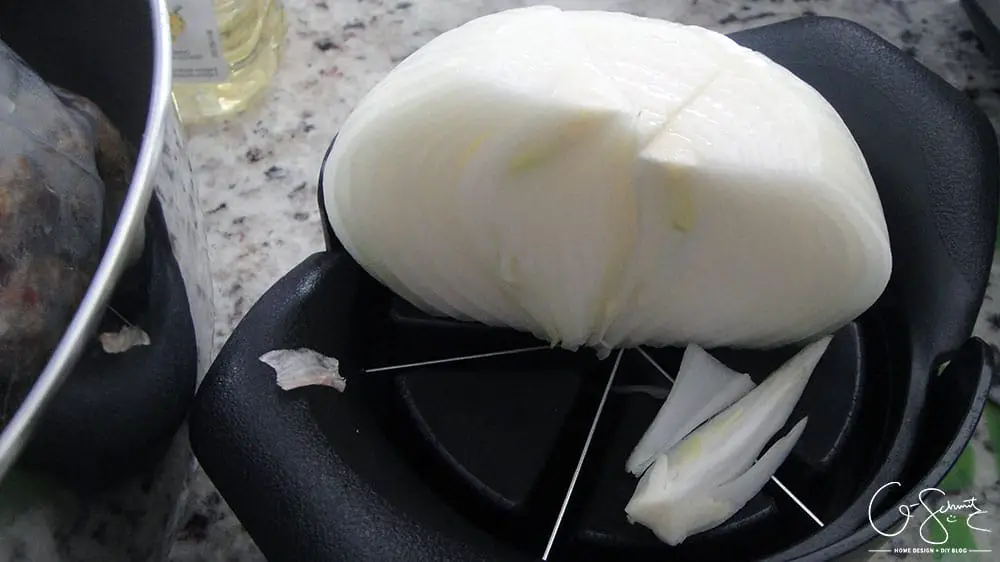 Yes, I did have to buy onions and garlic (which I hate by the way and never use!), but I figured it's better to trust the professional and add these to "flavour" my dishes (ya okay!).  The Husband and I did chop up the onions real big so they're really easy to pick out (haha sneaky sneaky!).
I love cooking in the crockpot, because honestly… it's the easiest thing ever!  Like I just wake up, put my food in, turn it on low, then come home and can almost eat it right away!  Attending the Dinner Done Workshop was really helpful because it gave me so many different combinations that I've never tried before and I'm excited to experiment with all the different spices I have (yes, you get to keep the leftover spices!).  I'm a lazy type of foodie, in that I like my spices premixed, because I find it hard to use up all of one thing before it expires (yes, spices do expire… but I couldn't tell you that they taste any differently…).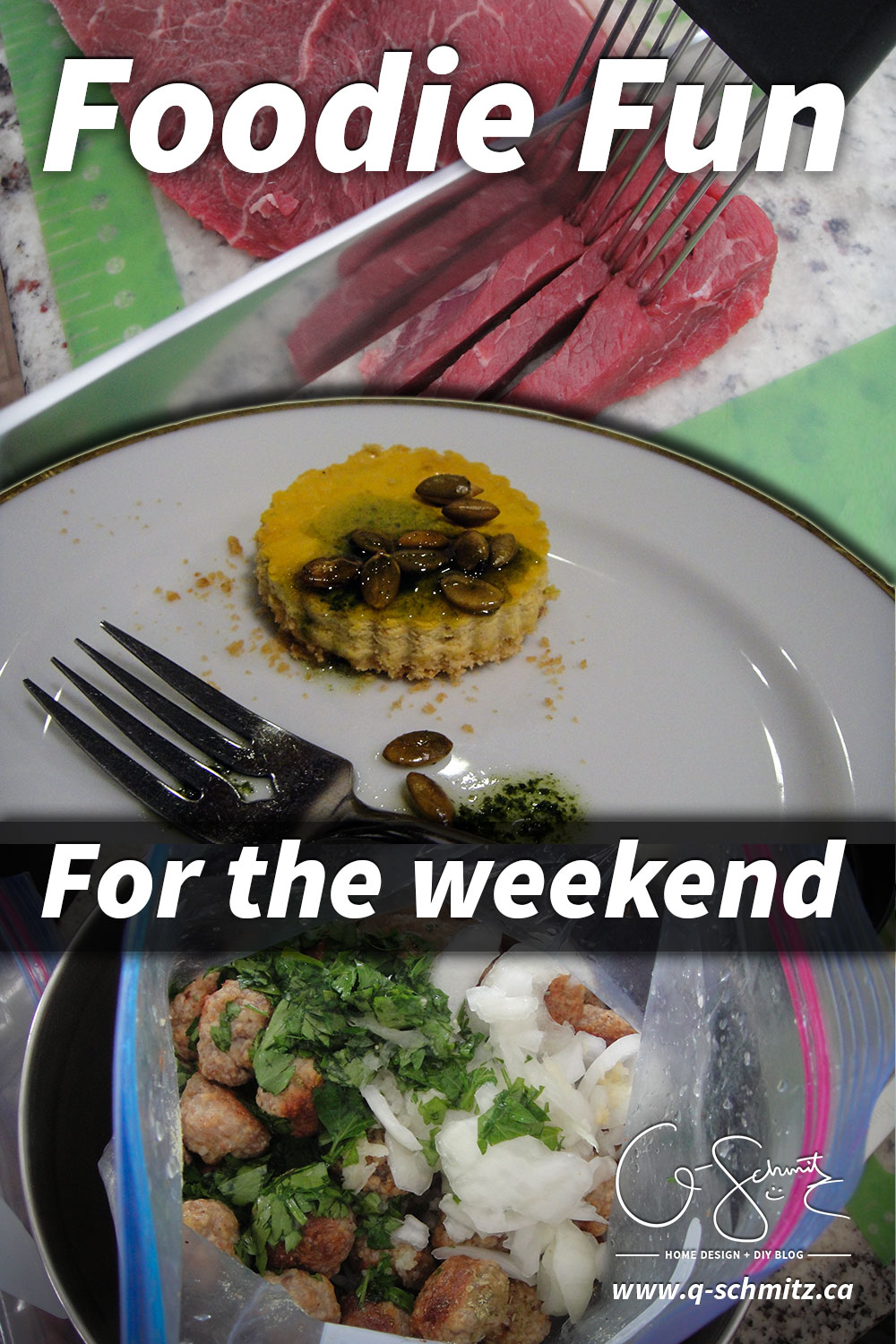 I also made a few lasagnas last weekend in my downtime (haha, more like stuffed them into my schedule) so my freezer is now stocked for most of the winter!  While I loved sharing my "foodie fun for the weekend" experience with you, I'd like to encourage everyone to try out their local independent restaurants, and try making freezer meals!  (Seriously, just do a search online, you'll find so many resources and recipes).
That way, you'll have food for those lazy days when you just want to stay at home in your pjs, and some fun options to try out when you venture out of your comfort zone (literally, and figuratively!) and try something new.  Who knows, maybe you'll even incorporate some new dish ideas and local produce into your freezer meals!
See you next time :)