Tired of store-bought gift tags?  Want something completely customized?  OR do you just need to come up with something super quick!?  I've gathered a bunch of fun holiday gift tags and wrapping ideas that will impress this Christmas :)  (And yes, there are even printables if you are DIY-challenged!).
– Note: This post contains affiliate links. See more information about affiliates here. –
I realized a few years ago that I love wrapping presents (and unwrapping of course!).  It's so satisfying to rip through that beautifully taped and bound paper, even if it's an empty box.  Since then, I've tried to wrap all my presents, instead of just using a gift bag.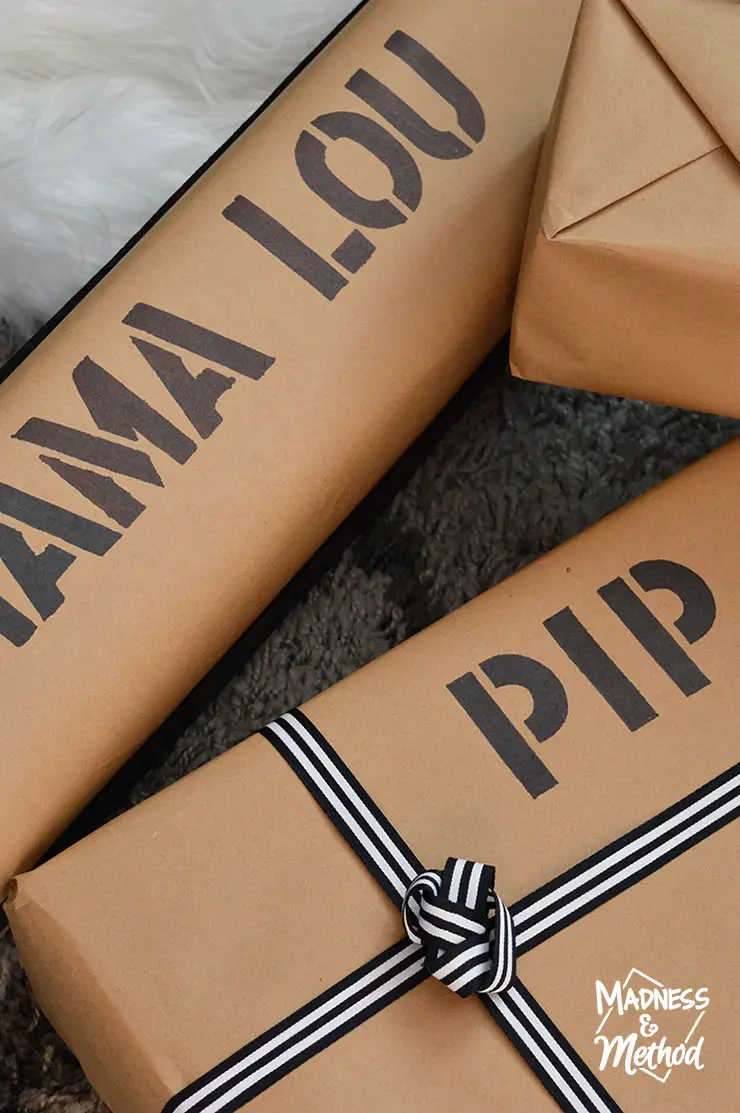 Which means I've also had to come up with some creative gift tags and/or ways to write down the name of the giftee.  AND I've asked a bunch of fellow bloggers for their favourite ways to tag gifts, so here are some lists with over 30 ideas!
Homemade Gift Tags
Have a bit of time on your hands and/or want to involve some family members in some crafts?  Check out these adorable gift tag ideas:
Downloadable/Printable Gift Tags
Running out of time but want something unique/custom?  These gift tags were designed by some awesome bloggers, and can be printed at home:
Gift Specific Tags
When you need something to fit a certain shape…
Gift Tags that Double as Gifts
Such a fun idea to incorporate the tag as a gift itself!  In the past, I've attached a little ornament to the tag, I may just have to start that up again :)
Wrapping Paper Tag Ideas
Last year, I used some letter stencils to write down the names of the gift recipient directly onto the wrapping paper.  You could change up the colour, add patterns, whatever!  Or, use one of these custom wrapping ideas too:
(You can see my gifts from last year in the photos, Pip + Mama Lou are my parents "grandparent" names).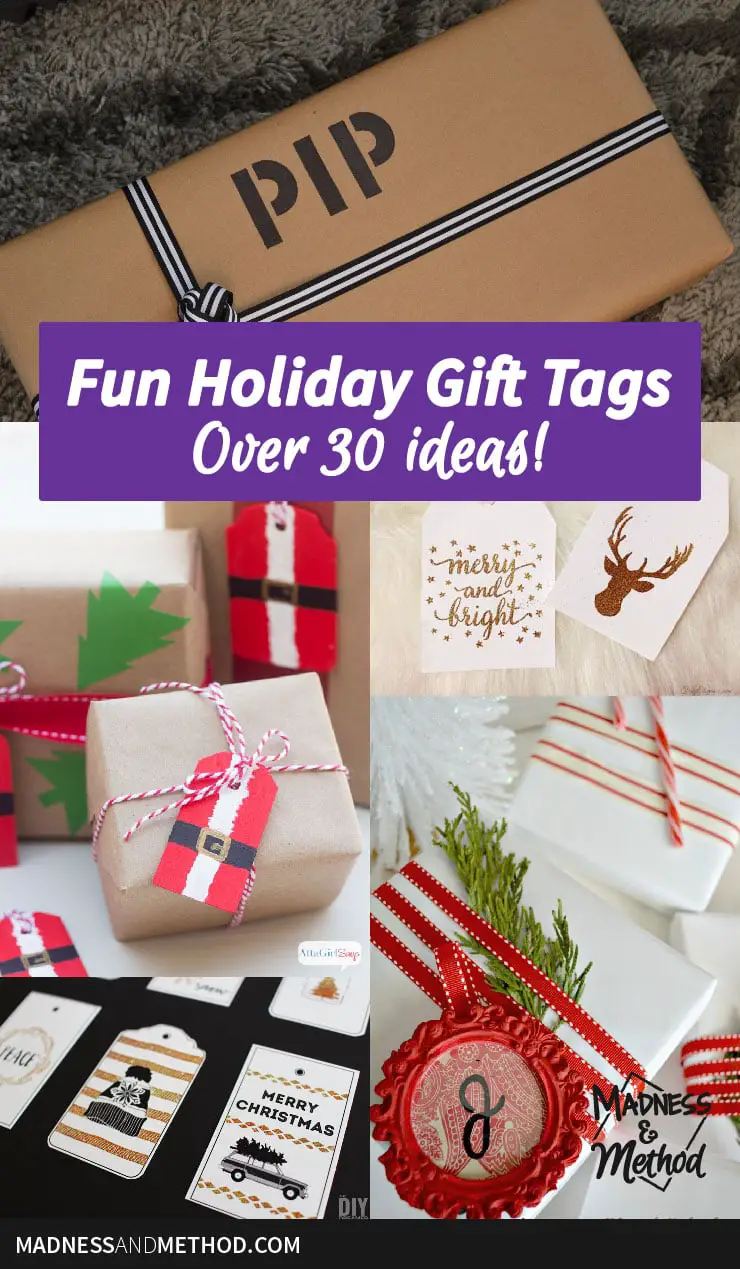 I hope this list of 30+ fun holiday gift tags inspires you to create something unique and custom this year!  You should have plenty of time between now and Christmas to get your tags in order.  Or, if you're just finding this list later in the season, to print off some cute tags!
Next week I'll be sharing tips on how to decorate a tree, then it will be all Christmas décor from here on out :)