Are you going to any Halloween parties this year?  Want to whip up a quick batch of great tasting AND looking yummy treats!?  I have a couple versions of some Halloween brain food, aka brain-shaped rice crispy treats – so read on for ways how you can make your own!
Before I forget: I have a new feature with this site where you can save and print the recipes!  Just scroll down for that handy card :)
I mentioned that I made mine a few ways, and here are the three different versions.  The ones on the left are "plain", the center ones are chocolate coated, and the ones on the left were mixed with coloured chocolate chips.
First thing, you're going to make rice crispy squares as normal (see recipe below), but you're going to add 1 cup of melted chocolate chips before you mix in the cereal.  (You can use white chocolate chips to blend in to the marshmallows, or use the coloured ones to make the reddish brains).
I found it was easiest to scoop out a handful of the mix wearing an oiled glove (I just spritzed it with non-stick cooking spray).  I shaped them into oval mounds, kind of like the size and shape of a computer mouse.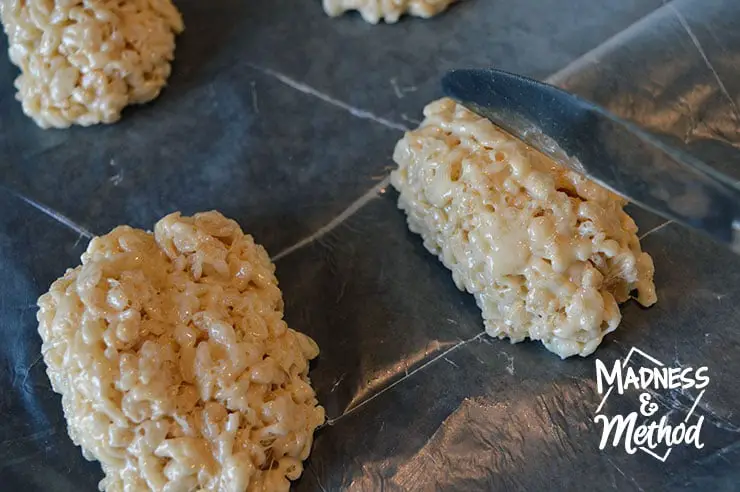 Then, using a clean butter knife (or even the handle of a spoon) I carefully created an indent across the long side of the mounds while they were still warm.
I made two different sizes, larger ones (like a normal computer mouse) and smaller ones (like those mini, wireless mice).  If you make all big ones, you should get about 16 ish portions, and all small ones you should get at least 24.
Let them cool to harden.
My original idea was to coat them all with the melted chocolate.  (I used 3 cups of white chocolate chips, 1 cup of red wafers and about 1/8 cup of dark chocolate chips to darken them up).  Then, would drop a mound in, use two spoons and carefully coat them then place them on a sheet to cool and harden again.  (Again, those are the center ones pictured above).
I still had red wafers leftover after making my Santa hats and kissing lips last year
I ended up with a bunch extra of the melted chocolate, and since I had more marshmallows and rice crispies, I decided to make another half batch and mixed the coloured chocolate right in (instead of using the plain white chocolate).
And, wouldn't you know it – they ended up looking the "brainiest" of the bunch!  They were actually the quickest to make too, since you didn't have to do the double step of coating them with chocolate after.  (Although the chocolate coated ones are the yummiest haha!).  The shape of the cereal is just perfect to shape the different lumps in the brain.
The Husband guessed right away that they were brains, so that's good!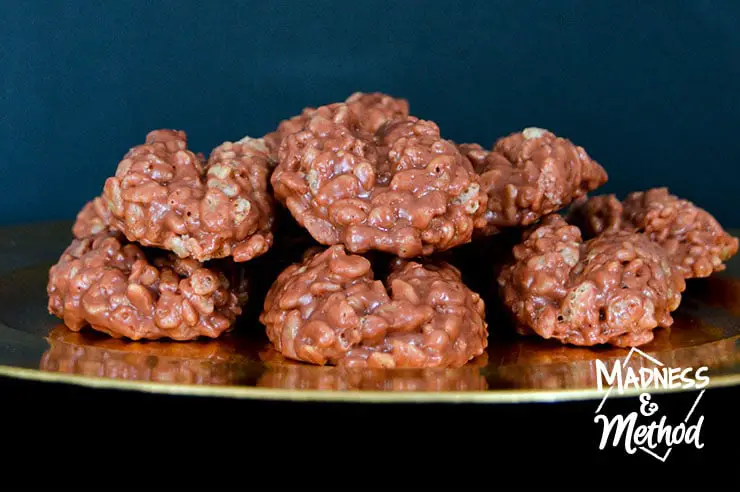 Print Recipe
Brain-Shaped Cereal Treats
Ingredients
1/4 Cup Margarine

45 Regular Marshmallows

6 Cups Rice Krispies

1 or 2 Cups Melted Chocolate Chips (colour option up to you!)
Instructions
2
Melt margarine in microwave (approx. 30 seconds)
3
Add marshmallows to margarine and microwave (approx. 45-90 seconds)
4
Stir marshmallow/margarine until all combined
5
Add-in and stir the melted chips
6
Form into "brain" shape mounds
7
Use a butter knife to make an indent length-wise
Notes
What I used to for the colour shown: 3 Cups White Chips + 1 Cup Red Chips/Wafers + 1/8 Cup Dark Chocolate Chips. NOTE: this exact combination will make a lot extra, so either double the rice crispy mixture, or half the chocolate mixture!
Please pick a picture to pin!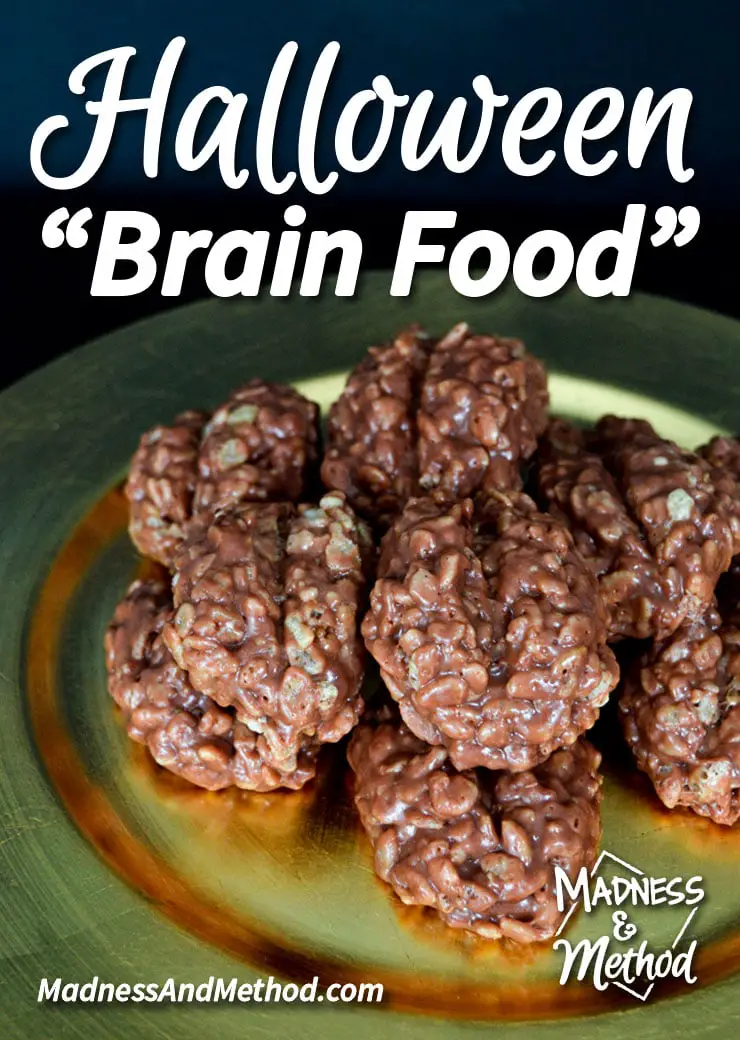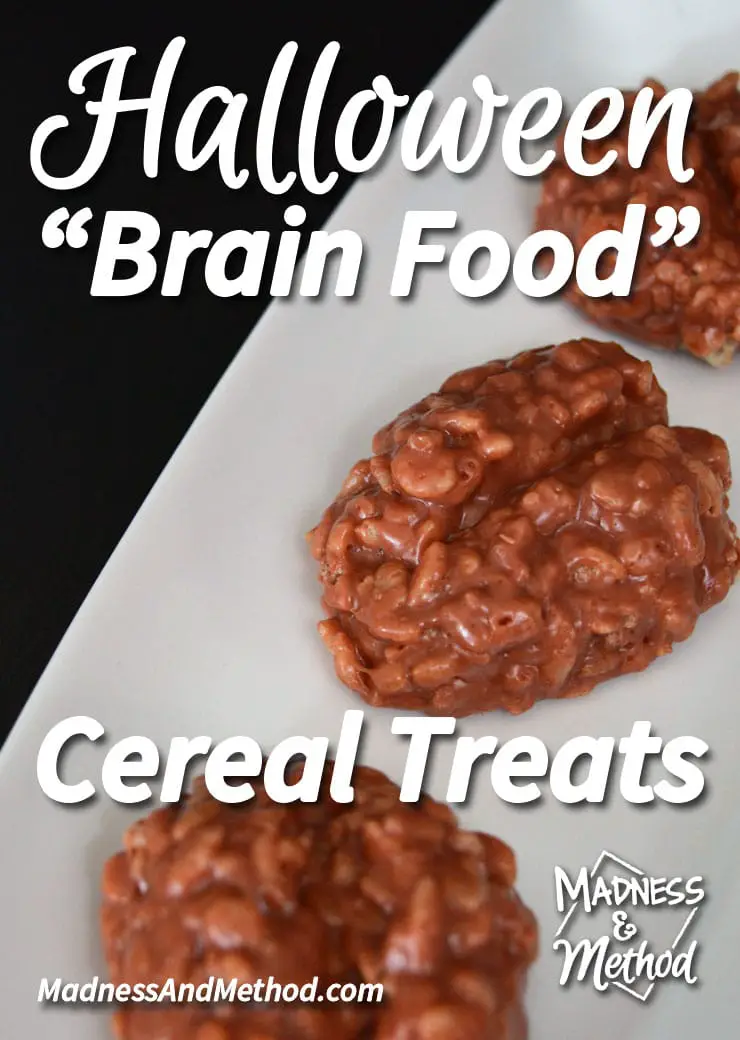 Take your regular rice crispy cereal treats up a notch and whip up an easy to make batch of Halloween brain food for your next holiday party!  They're sure to be a hit with any zombie human around :)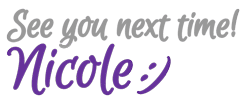 in-