This Halloween "brain" food is such a yummy (and easy) treat to make.  What is Halloween brain food you ask?  They're rice cereal treats in the shape and colour of little brains!  If you have any Halloween events or parties to attend – these are sure to be a delicious addition :)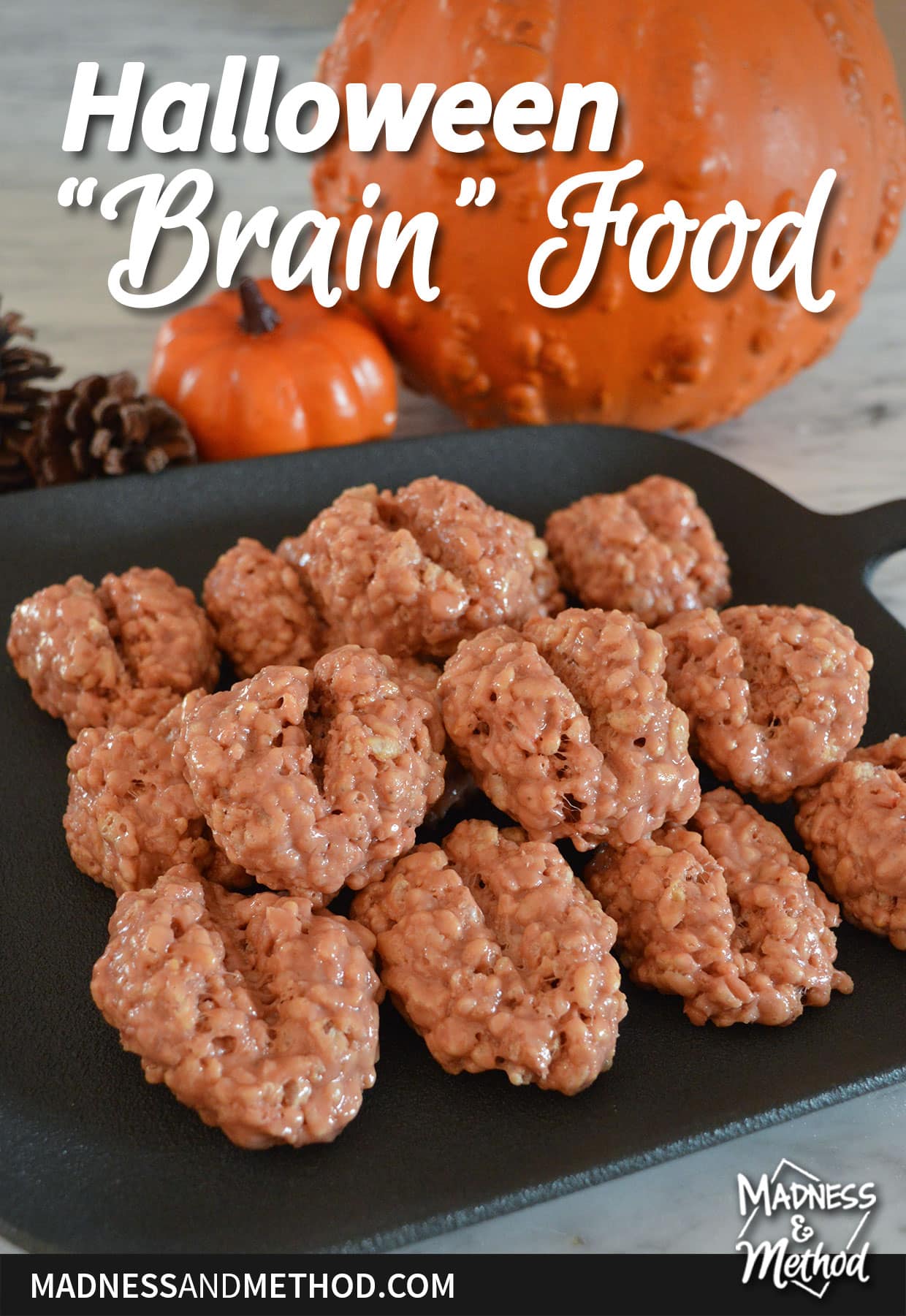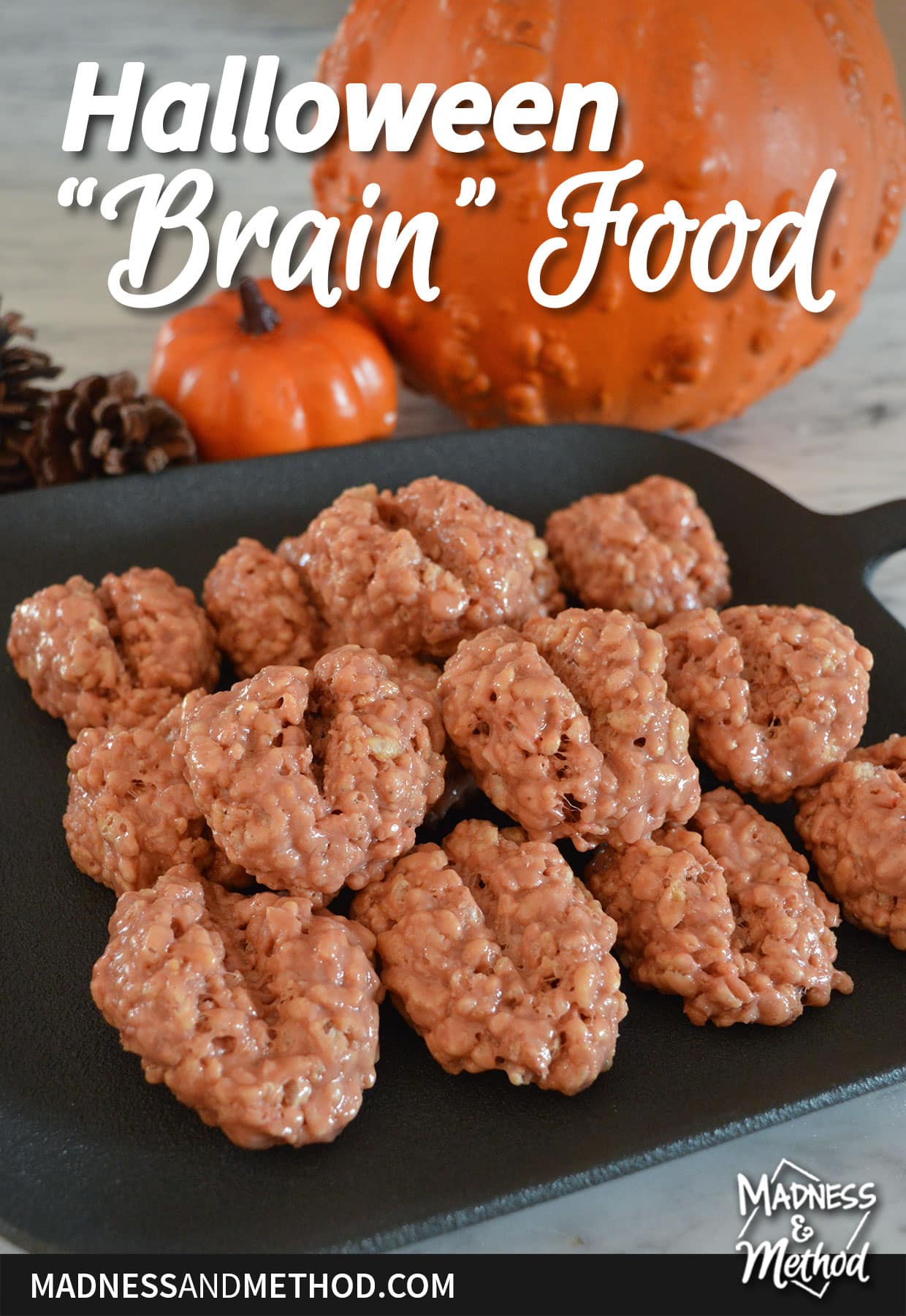 These moldable rice crispy brains can be made any size you want.  I prefer smaller brains (for easier eating), but you can always make one big rice cereal brain too.
When I originally came up with this treat, I attempted to make them a few different ways.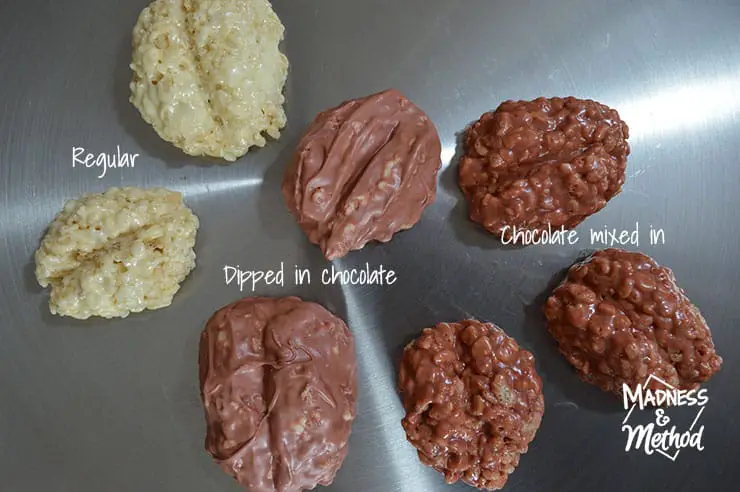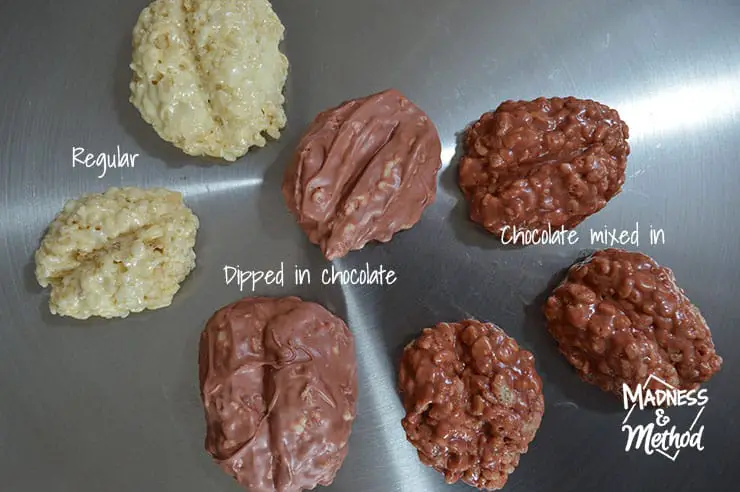 The ones on the left are regular brain-shaped rice crispies, the middle ones are chocolate coated, and the ones on the left were mixed with coloured chocolate chips.
Here was a photo of my favourite version: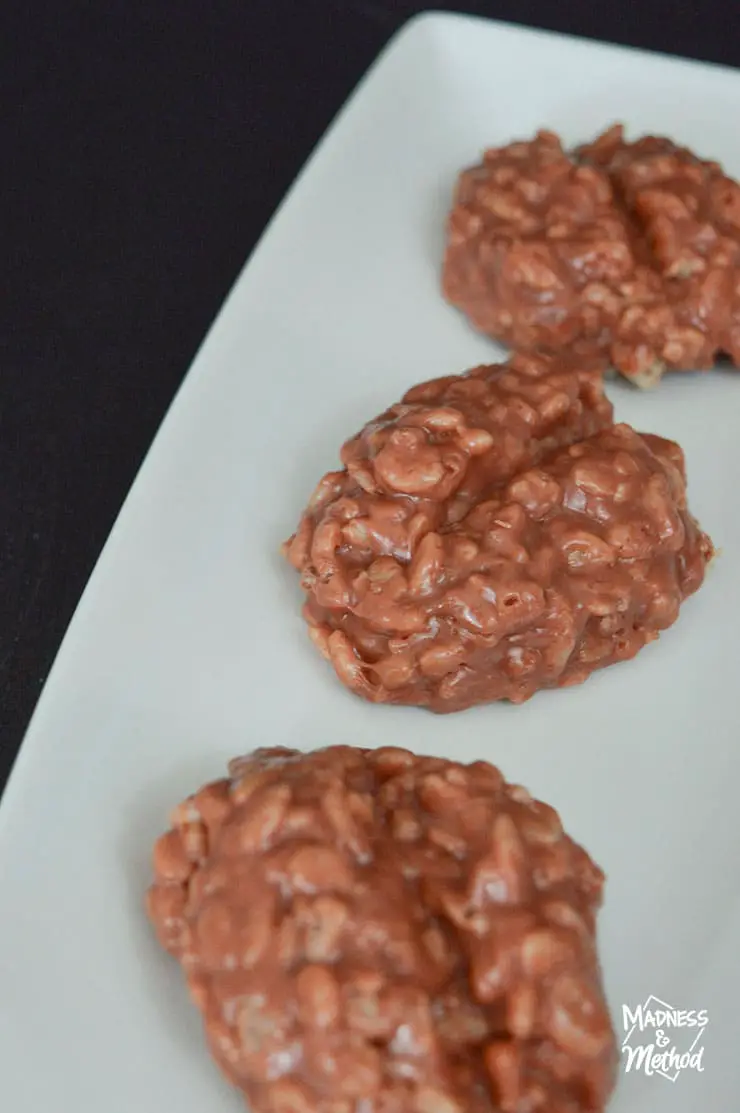 Don't they look super realistic!?  I mean… I've never seen a brain in real life – but the rice crispy cereals do look like all the brain lumps/bumps. 
Ingredients Needed: 
Rice cereal
Marshmallows
Butter (or margarine)
Coloured melting wafers (chocolate)
How to Make Brain-Shaped Rice Cereal Treats
Once you have your rice crispies and colour all mixed in your bowl (see the recipe below), you need to shape them into brains.  I found it was easiest to scoop out a handful of the mix wearing a disposable glove. 
If you don't have a glove, or the mixture is sticking, then spritz your hand with non-stick cooking spray. 
Create oval mounds with a handful of rice crispy mix.  (Kind of like the size and shape of a computer mouse – size up to you!).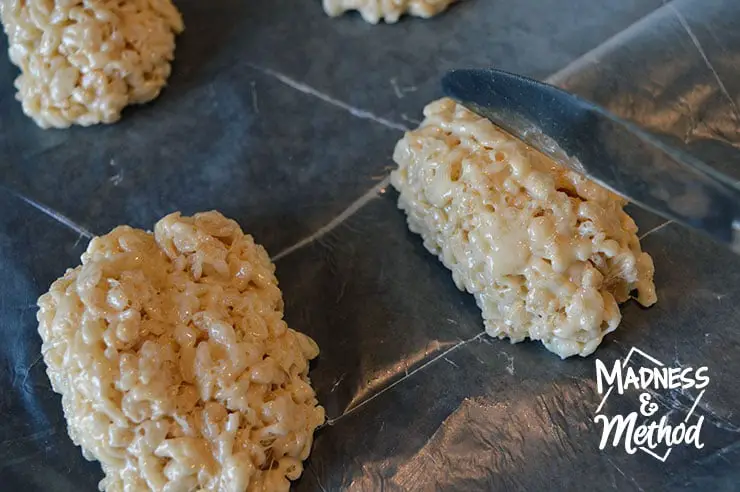 Using a clean butter knife (or the handle of a spoon) create an indent across the long side of the mounds.
Depending on the size you make, you should get 16-32 little Halloween brains! 
Then, place them on a sheet of parchment paper, foil or a clean surface and let them cool to harden completely.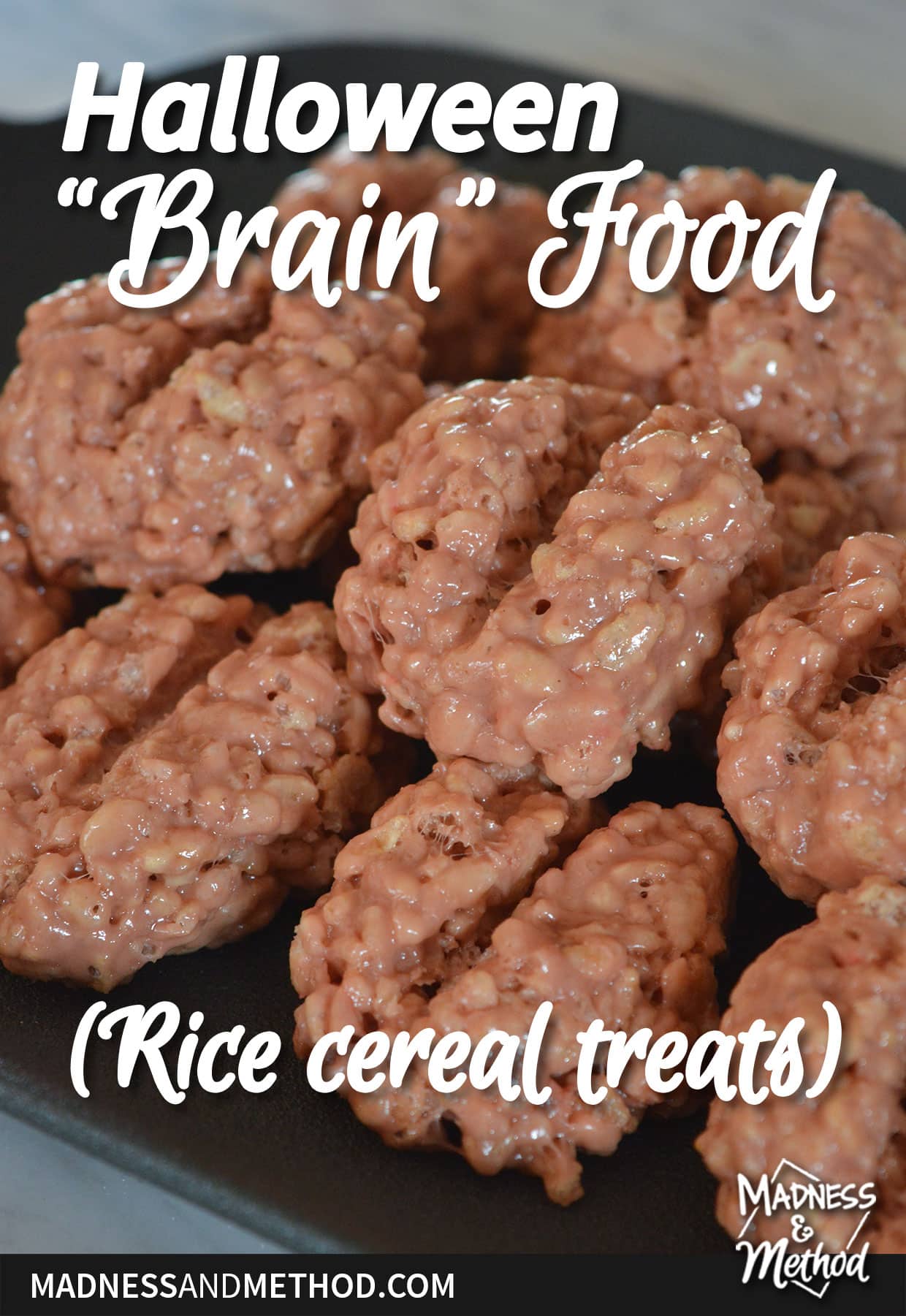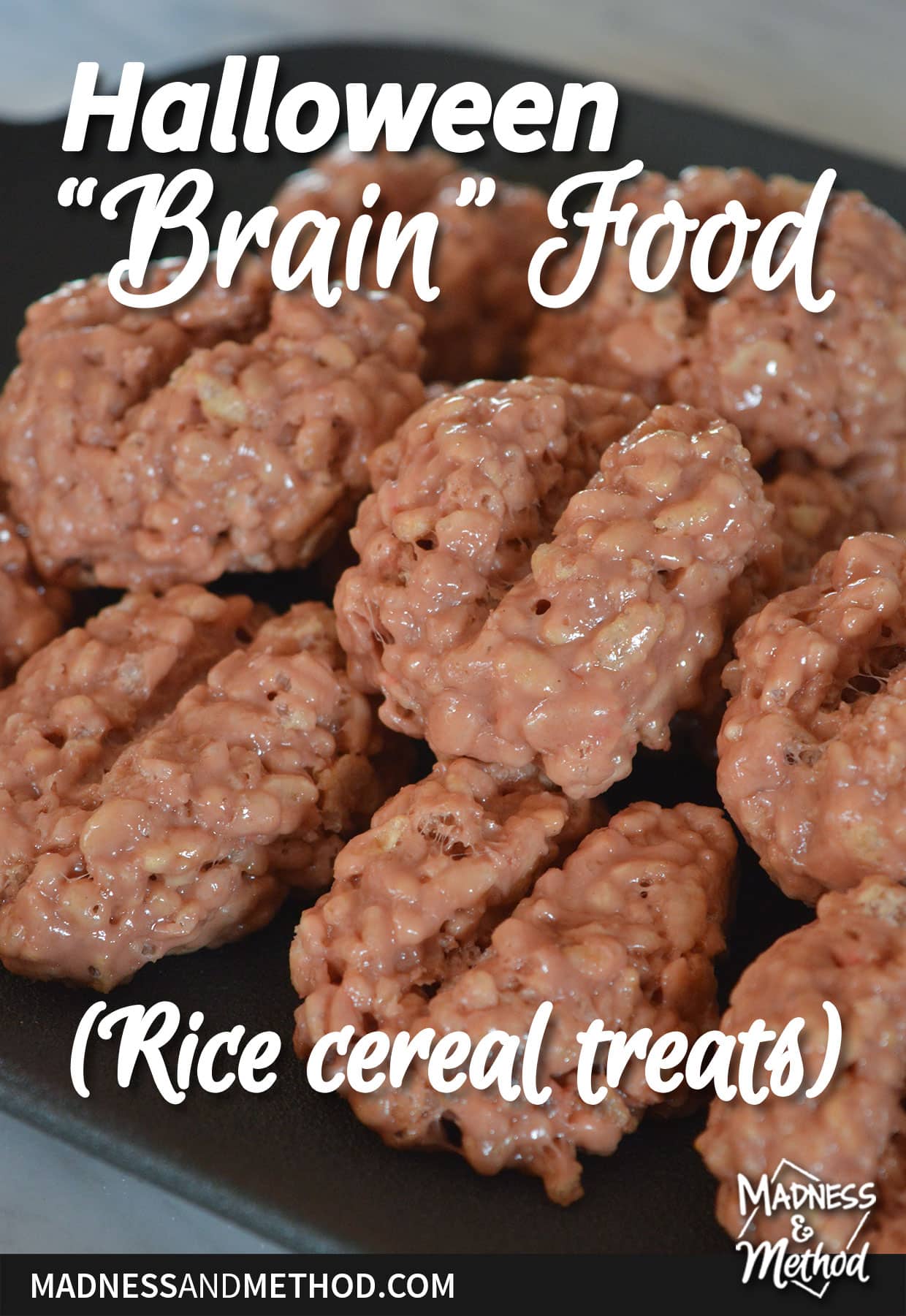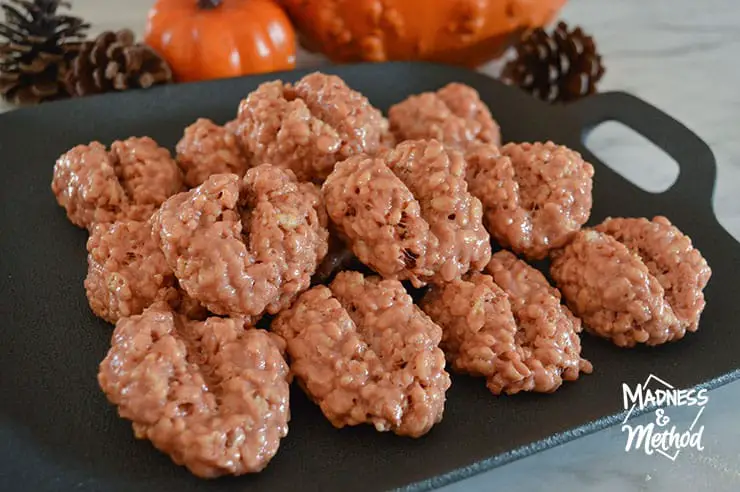 Print Recipe
Rice Crispy Brains
Take regular rice crispy treats up a notch! This easy-to-make Halloween brain food is a fun variation of the traditional marshmallow cereal bars.
Ingredients
1/4 Cup Butter or Margarine

45 Regular Marshmallows

6 Cups Rice Krispies

Melted Chocolate Chips (1 cup white chocolate, 1/3 cup red chocolate, 1/8 cup regular chocolate)
Instructions
1
In a microwave-safe bowl, heat chocolate for 30-second increments until liquid. Stir until the desired colour is reached, put the bowl aside
2
Melt margarine/butter in a large bowl (approx. 30 seconds)
3
Add marshmallows and stir to coat. Microwave until melted (approx. 30-90 seconds)
4
Combine the melted chocolate with the marshmallow mixture and mix it together
5
Add in the rice cereal, one cup at a time, until fully coated
6
Form into "brain" shape mounds and place on a clean surface
7
Use a butter knife to make an indent length-wise
Notes
Shape your rice crispy brains into whatever size you like. The recipe can easily be halved/doubled to make more or less :)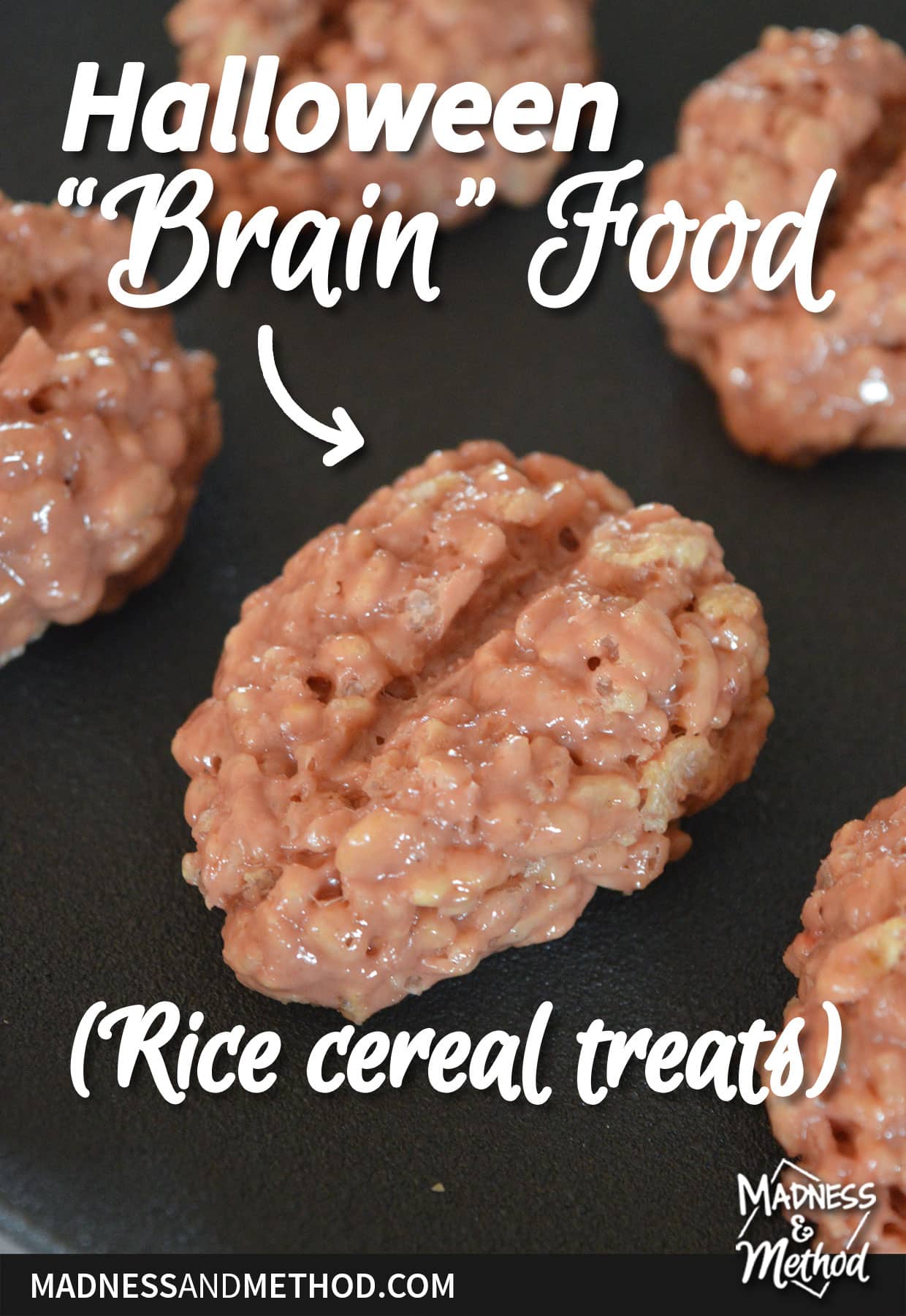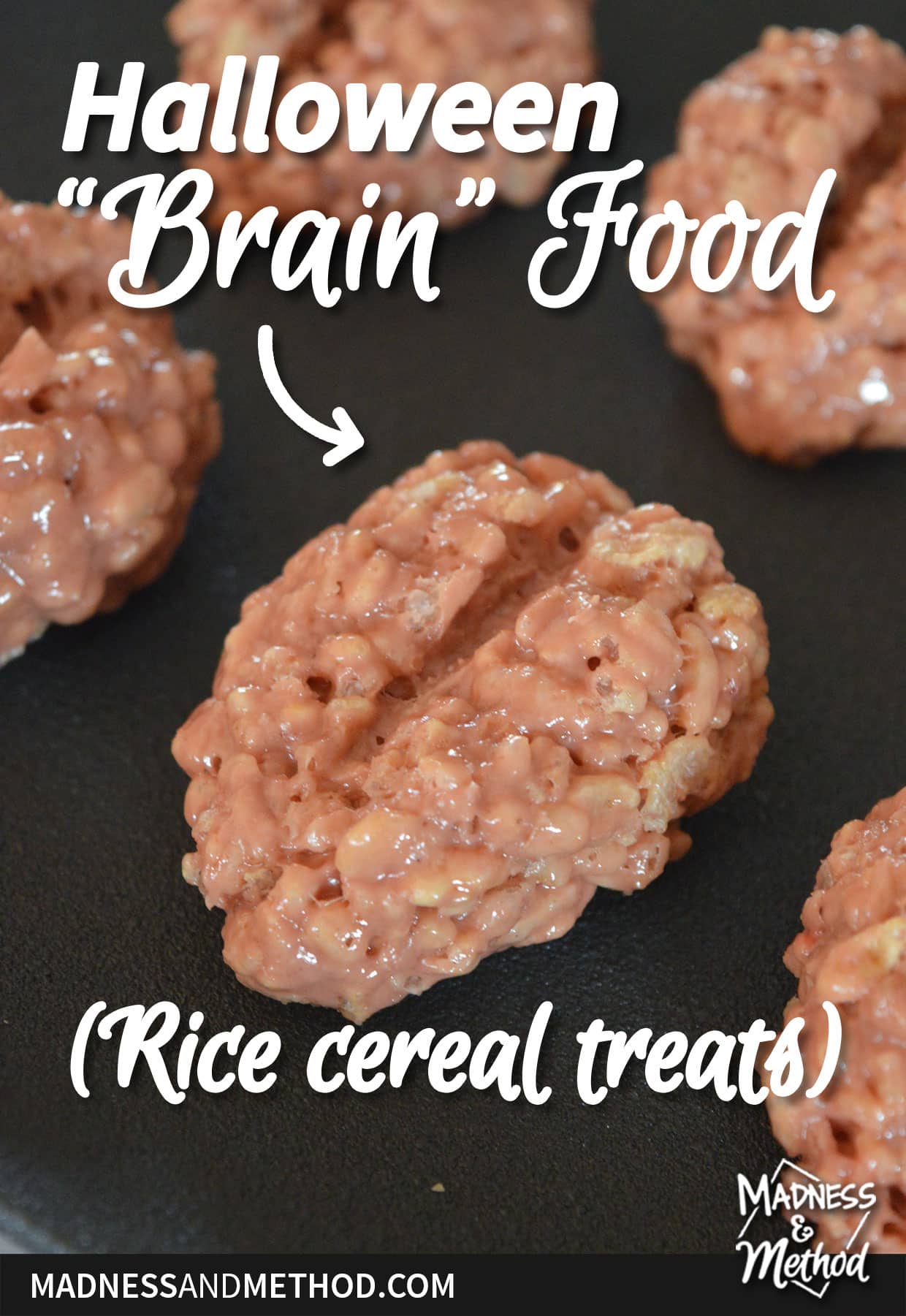 Take your regular rice crispy cereal treats up a notch and whip up an easy-to-make batch of Halloween brain food for your next holiday party!  They're sure to be a hit with any zombie human around :) 
I mean, who wouldn't like rice crispy treat marshmallow brains!?