The classic Canadian caesar is such an iconic drink!  Although, I grew up thinking this drink was a regular thing, and not just something that only Canadians knew about, ha.  Either way,  this Canadian caesar recipe is a perfect refreshing drink no matter what time of year (or day!).
Now, I'll be honest… I personally don't like caesars.  I know, it's weird to share a recipe for something you don't enjoy – but trust me… everyone else likes these.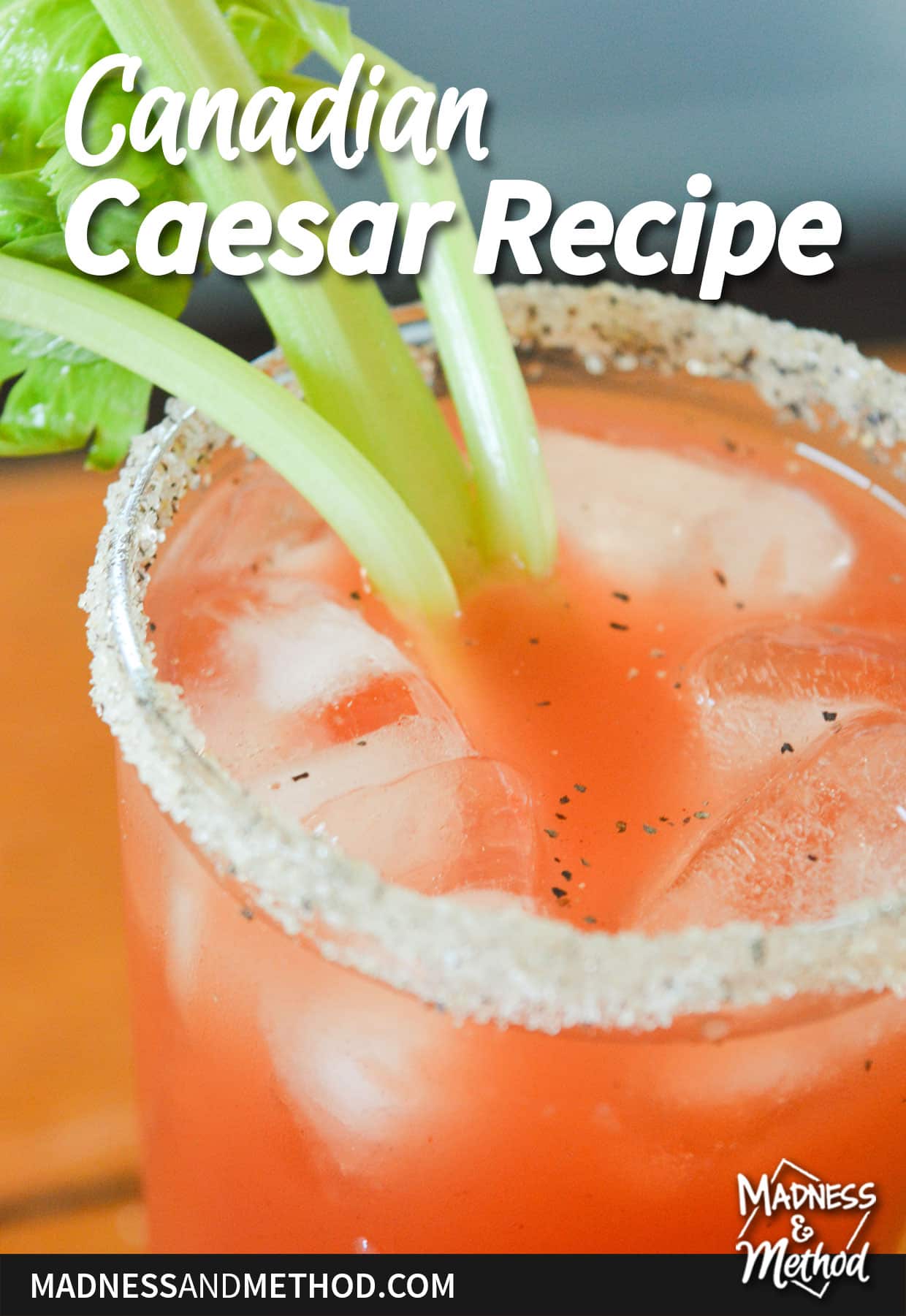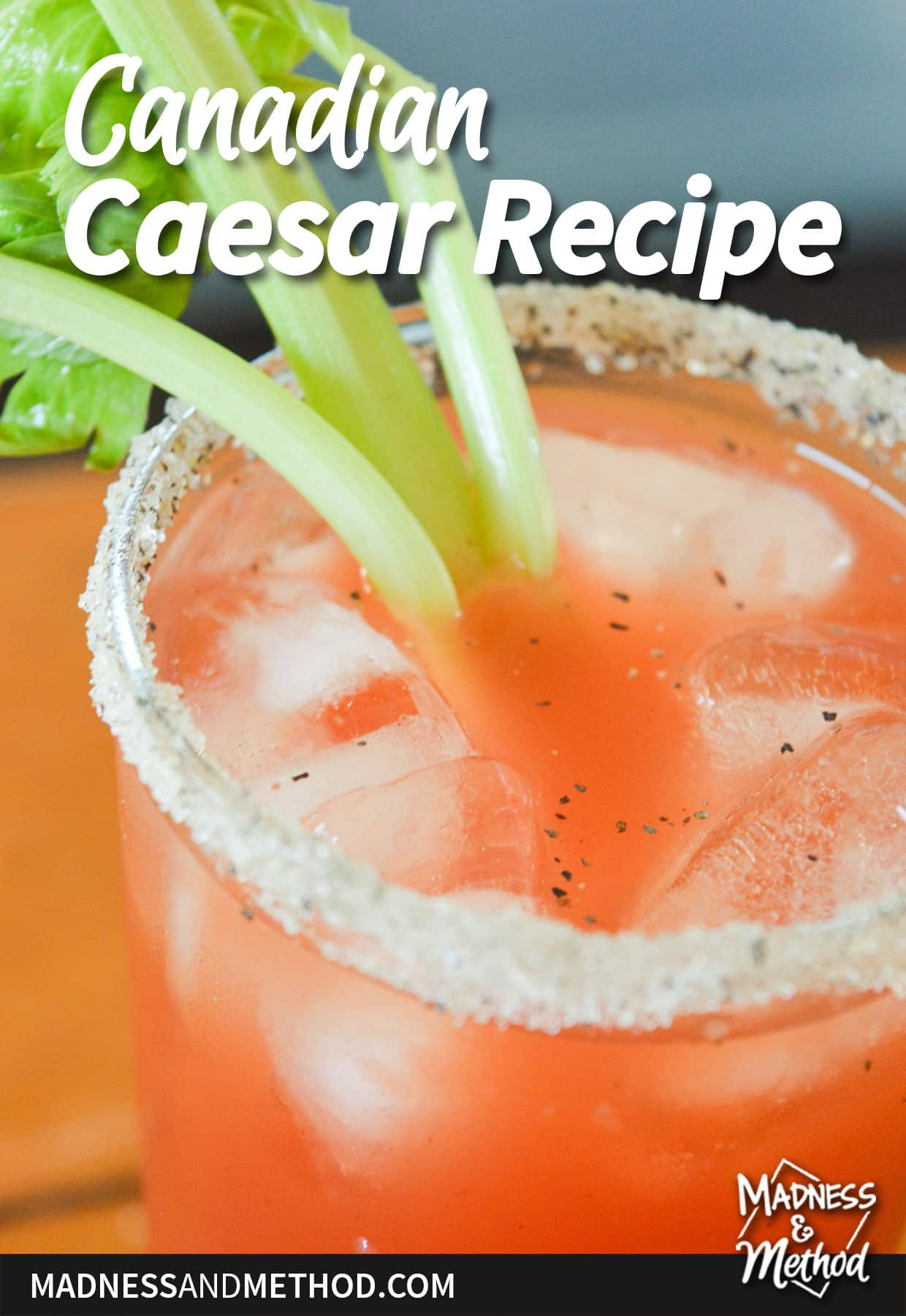 In fact, I'm sharing my Husband's version of the drink here today (with pickle juice).  It used to be a "super secret ingredient", but the Caesar people have caught on and now you can buy a variation of the mix with a pickled flavour already.
With "weird" ingredients like hot sauce, vodka, celery, clam/tomato juice, salt/pepper, pickle juice and Worcestershire sauce – caesars don't seem that appetizing.  (Actually, worcestershire's the only thing I like, ha).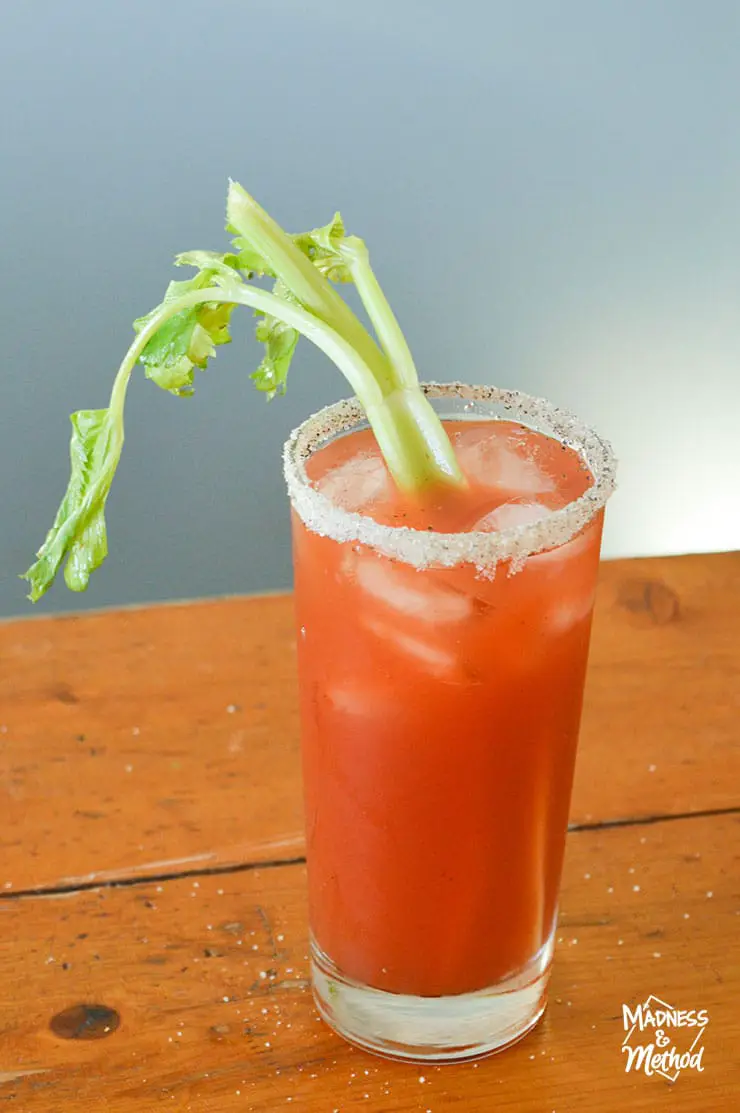 As people say – this odd combination of flavours comes together to make a yummy blend.  I mean, caesars certainly look and smell delicious!
(For reference, I think it's the salt rim for me – I am a sugar girl).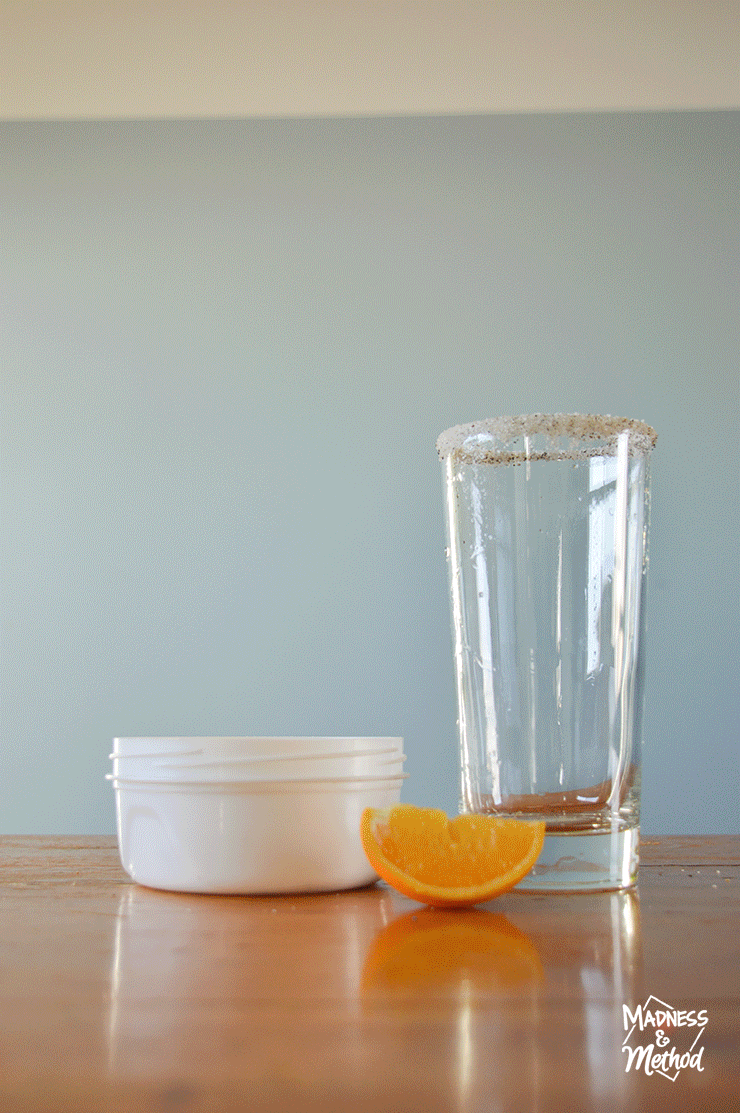 In the animation above, I share the mix ratio/recipe construction if you wanted a visual :)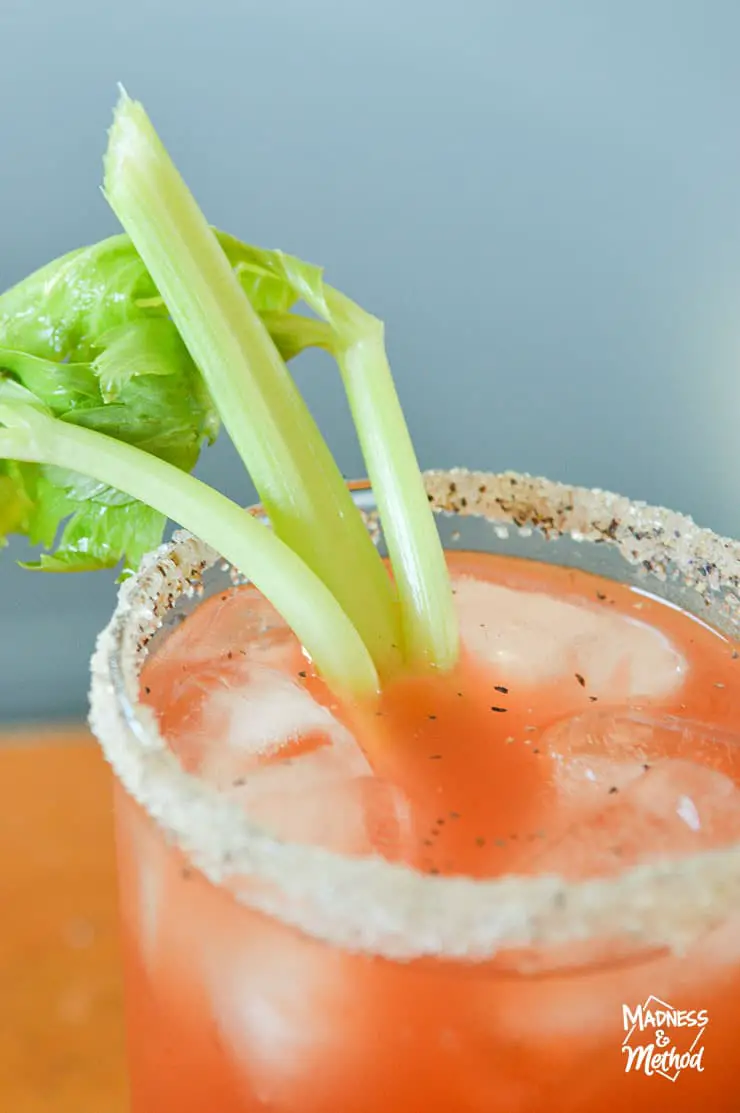 Remember how I said that you can have caesars any time of the year and day?  Here, they're such an iconic patio/refreshing summer drink BUT you can also set up a make-your-own-caesars' bar for your holiday parties too.
And, like Bloody Marys, people seem to love drinking caesar's in the morning as a hangover cure.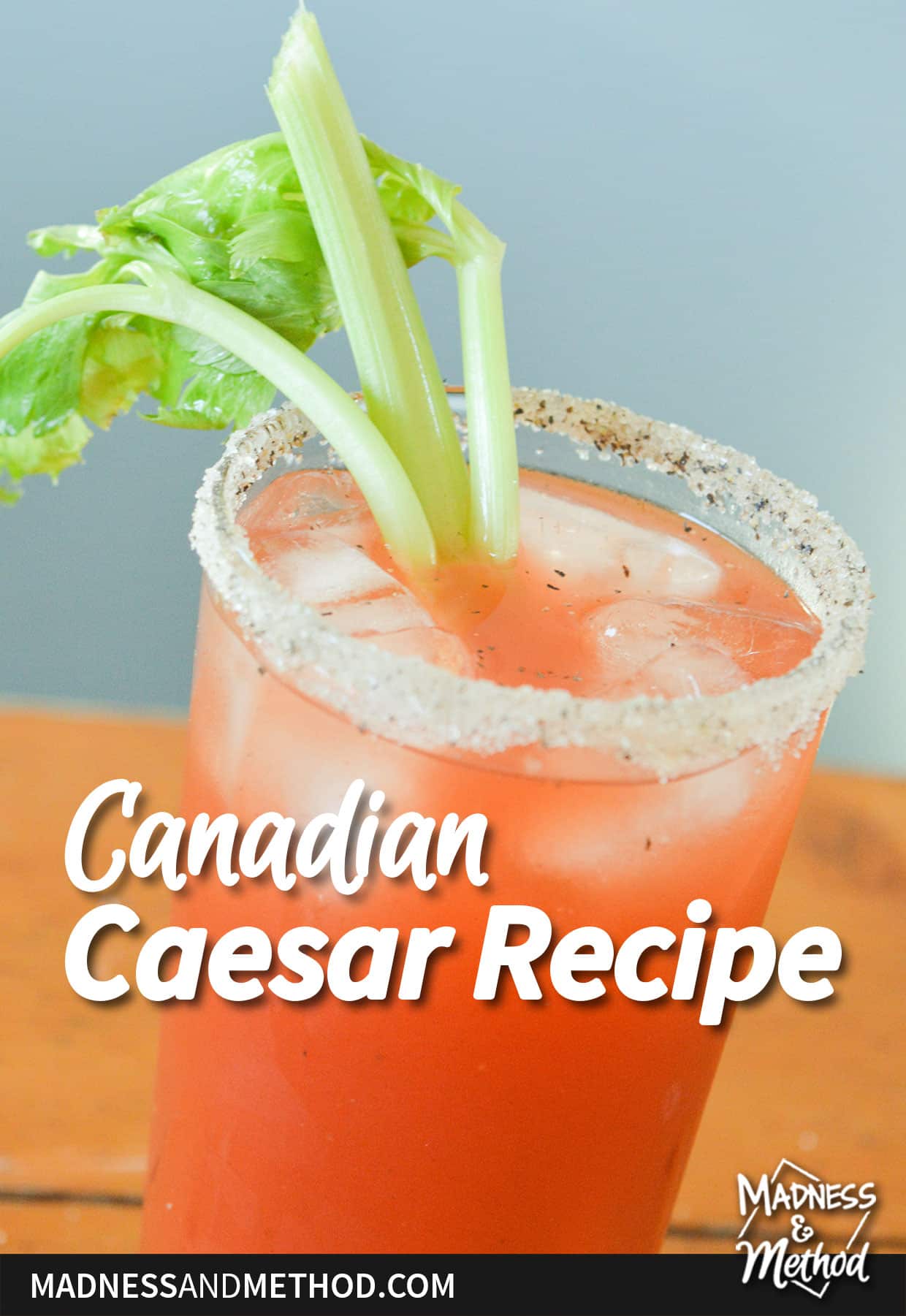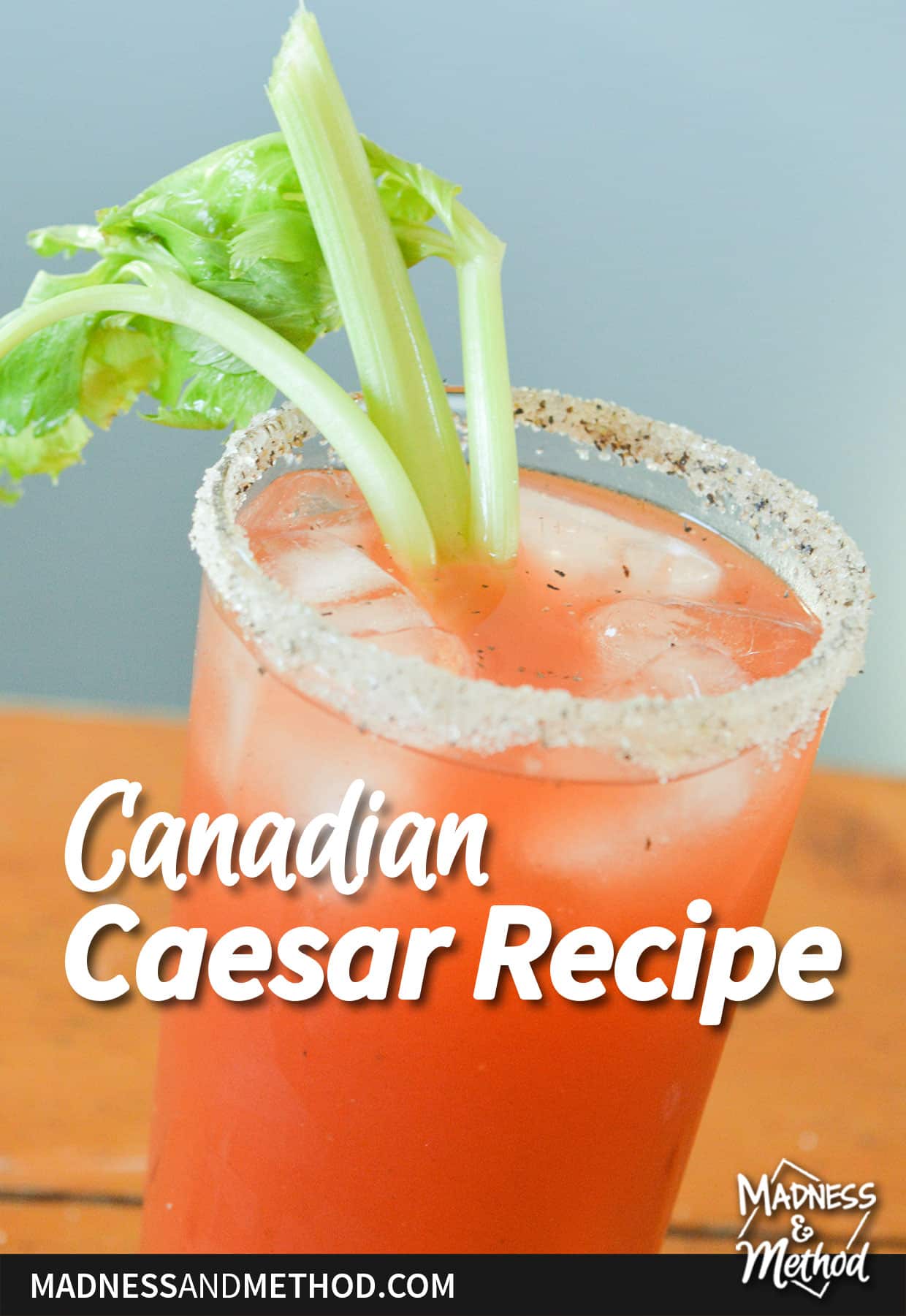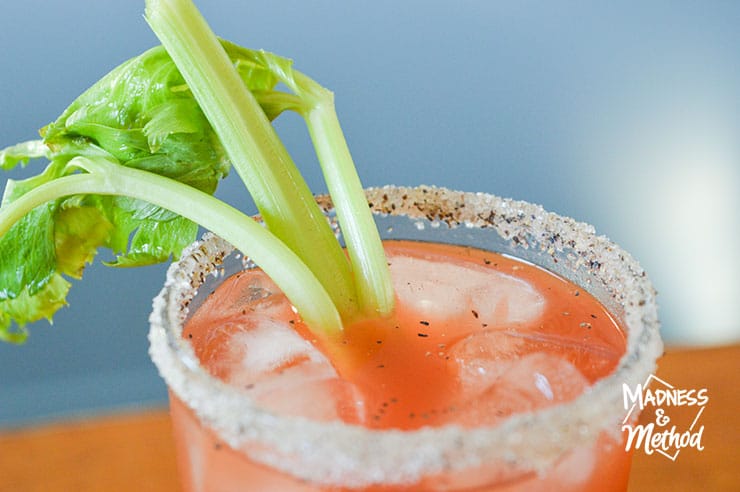 Print Recipe
Canadian Caesar Recipe
The classic Canadian Caesar recipe with a twist of pickle juice flavour. More iconic than a Bloody Mary, perfect any time of year (or day).
Ingredients
Wedge of Lemon or Lime

Ice Cubes

Salt/Pepper (or Caesar seasoning mix)

1 tsp Worcestershire Sauce (a few dashes / 5ml)

1/2 tsp Hot Sauce (2.5ml)

1/2 ounce Pickle Juice (15ml)

1 ounce Vodka (30ml)

1 cup Clamato Juice (approx)

Celery Stalk
Instructions
1
Rim the edge of a tall glass with lemon or lime, then dip in Caesar seasoning mix (salt/pepper mix will work)
2
Fill 1/2 to 3/4 glass with ice cubes (approx 6 regular-sized cubes)
3
Add Worcestershire, hot sauce and pickle juice (as per the recipe, or to personal taste)
4
Pour in one shot of Vodka (or gin/tequila if preferred)
5
Fill the rest of the glass with clamato juice (a mix of clam/tomato)
6
Garnish with a celery stick (use it to stir!)
Notes
See the post for construction detail animation // Feel free to update the recipe as you want!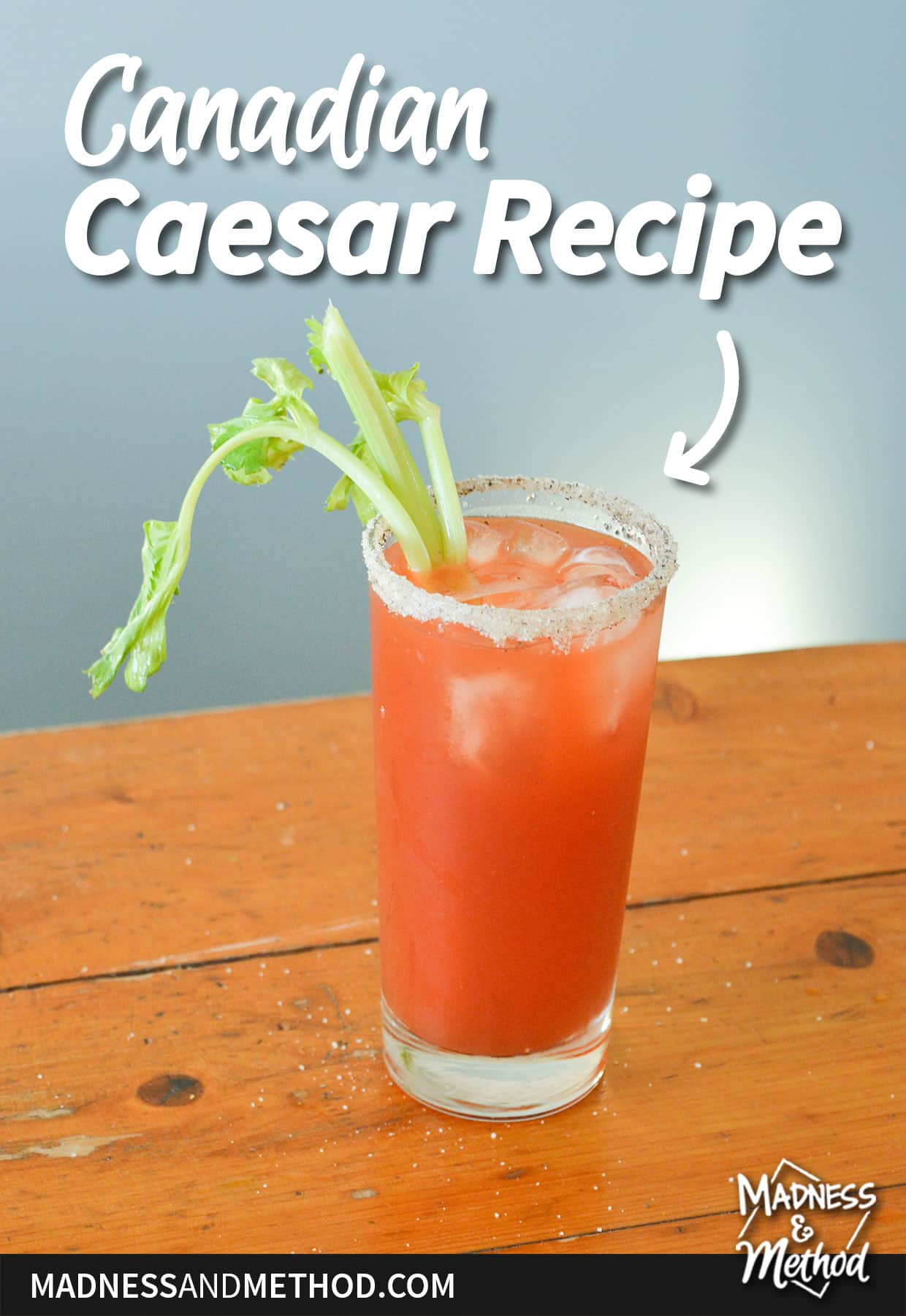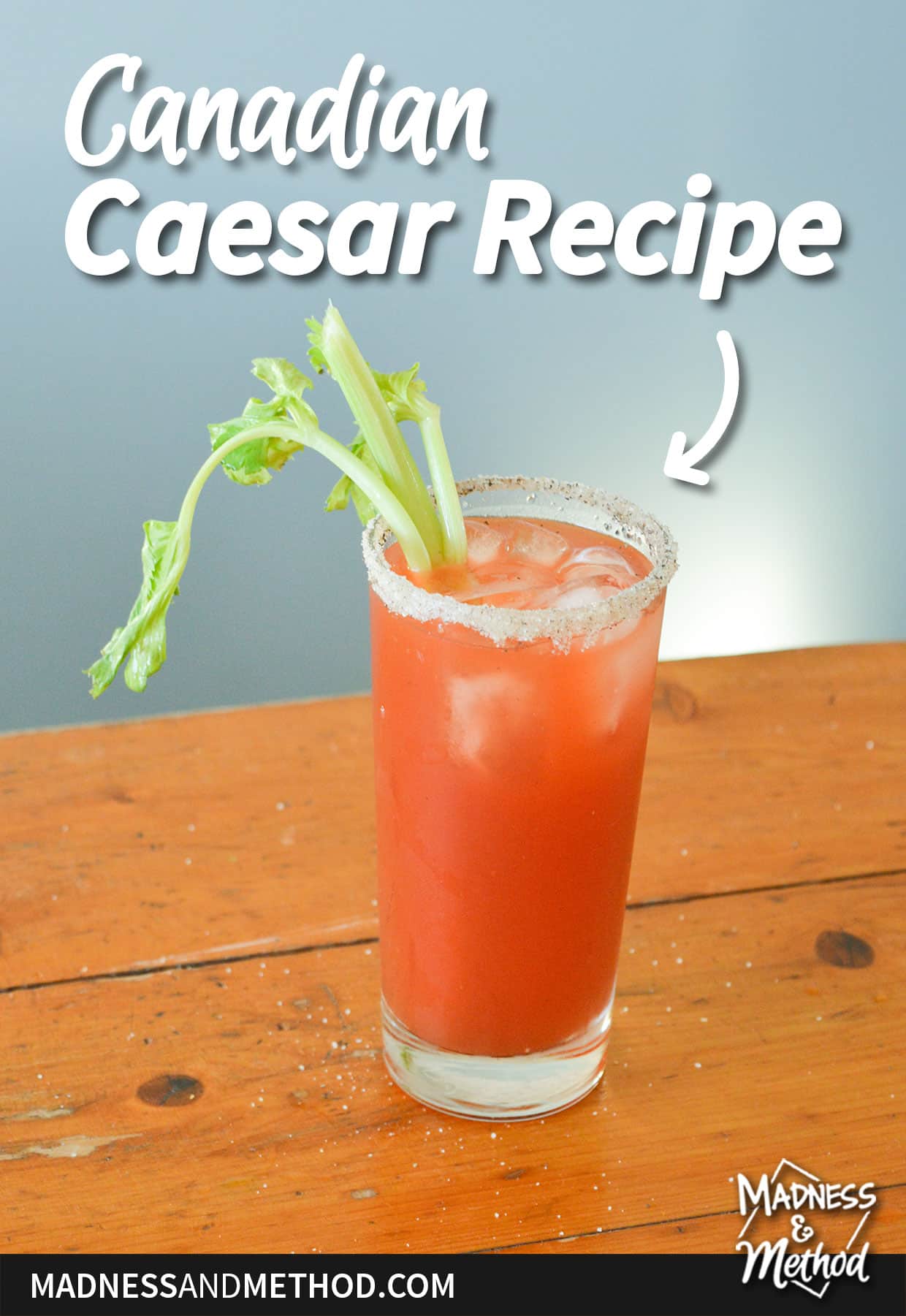 As I mentioned, this drink smells really good and there is a fun crunch from the celery stalk.  Plus, there are a bajillion variations of this recipe – so you can always customize it how you like!
If I were to make my own version of this, it would probably be like strawberry/watermelon juice, with a sugar rim.  But then that would be something completely different, ha!