I've had the idea for this post for a while, and I was originally going to write it for the mister's birthday (next month).  But then I remembered that it was Mother's Day this weekend – and I thought it would be the perfect time to write about being a mom :)  A bit different than the normal home décor/DIY stuff, but still about my life of course!  Here's my review on motherhood for the past 1 year (and more!).
I am a Mother
When we found out we were expecting our first baby, I was happy!  I was also worried about telling people our good news, for fear that something bad would happen.  I knew that about 20% of pregnancies ended in miscarriages, and I don't think I could have the heart to go back and tell everyone if that ever happened.
I shared our baby news after the first trimester (when chances of miscarriages drop).  I actually called both the soon-to-be-grandmother's the morning before I published the post, just so they would have a heads up ha!
During the pregnancy, I wasn't overly anxious or nervous.  I went about my normal business as best as I could, all while reading baby information and avoiding certain things mentioned (ie: sushi!).  Near the end though, I didn't have the anticipation feeling of "oh I can't wait for this baby to come out" or "should be hear anytime".
I was worried.
In the back of my mind I was worried about all the bad things that could happen in labour.  Would the baby be okay?  Would I be okay?  I didn't want to anticipate holding a baby in my arms, until I knew for sure that we would all be happy and healthy.
The actual labour didn't go as perfectly as it could have.  But that's life right?  My recovery was longer and harder than I would have wanted, and I'm pretty sure I'm still having issues from being pregnant (hello hernia, and, will these stretch marks ever go away!?).
Once I could move about more normally, I started getting into the groove of motherhood.  There were SO many emotions those first few weeks (dang hormones) and I worried all. the time.
I was worried that I would worry too much.  I certainly didn't stay up late at night worrying (my body values sleep too much apparently!) but every now and then I would get scared that something bad could happen.  And when you get bad thoughts like those in your mind, you know they can sometimes throw you for a loop.
But then I realized something…
I am a mother.
I will always worry!
No matter if my baby is 1 week old, 1 year old or even 20.  I will always worry about them.  I will always worry that I am doing the best that I can, if I raised them right, if I cuddled them enough, not too much, whatever!
Realizing that I was a mother and that worrying was part of the "job description" set me at ease.  Like oh wait, I will be worrying for the rest of my life, might as well either get used to it, or ease up on the small stuff now or I'll go crazy later!
And now I worry a bit less :)
I've Always Been a Mother
You know when people say "I was born to me a Mom".  Okay.  Well… biologically maybe?  But there are certainly some women who have no desire to be mothers, and that's okay!
I'm not one of those people.  Not really.
Of course, I've always wanted children (4 in fact!), but I didn't make it my life purpose to have babies.  I knew that it would happen for me one day, but in the meantime I would go about my life doing the things I've been doing.
Which apparently involved being a mother.  If being a mother means taking care of friends/family, worrying about things for others, telling people what to do; I've been a mother my whole life!
Ha!  I think I'll blame it on being the older child, and being bossy towards my little brother :)  I just kind of kept that same attitude from growing up and applied it to everyone else around me.
"Did you remember to put sunscreen on", "don't forget a sweater if it's cold" and "I baked you some cookies".
Things like that!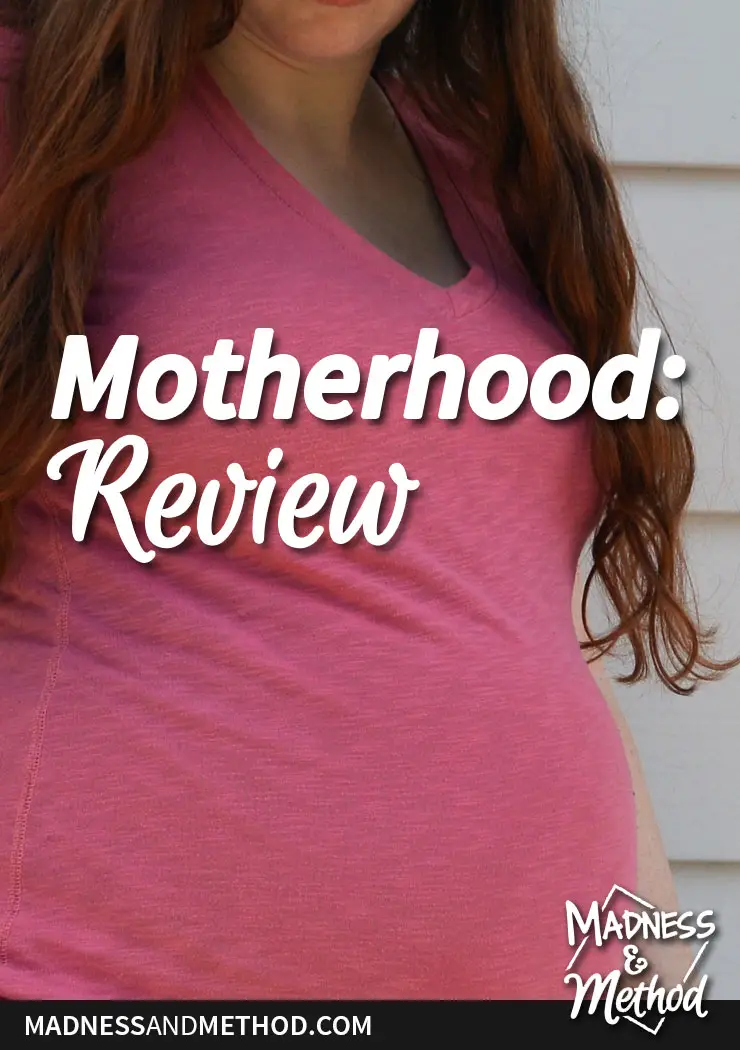 What I'm saying is that even if you don't fit the technical definition of "mother" – you can still "be a mother" to those around you.
Take care of your friends and family.
Worry (a little bit) about the wellbeing of those around you.
And try to keep that "bossing" thing to a minimum, ha!
So, whether you are a "real" mother with your own children to take care of, or a motherly figure to others (men included!):
Happy Mother's Day!
Let someone else take care of you this weekend, bonus points if they bake something too :)
(Don't forget your mom though!)