Merry Christmas (eve)! I wanted to pop in for a quick post today to wish you all a happy holiday, no matter where you are :)  And, just to add some fun, I figured I'd make it a challenge and include some must do Christmas activities!  So whether you live somewhere cold and snowy, or are enjoying your holidays on the beach… you can certainly check these off your list!
In no particular order, here are the things you must do :)
1. Bake and/or eat Cookies
Cookies are such a quintessential Christmas tradition, you cannot spend the holidays without indulging a little.  Have allergies or other intolerances?  Well, get on the cookie baking train and gift them to your friends and family.  (Try this cookie recipe!)
2. Spot Santa
Maybe you saw Santa at the mall, maybe he visits your family during your gathering?  Whatever the occasion (and no matter where you are located)… be sure to get a sneak peek once!  Been a recluse in the house all winter?  Well check those skies tonight, because you just might see his twinkling sleigh in the sky!
3. Visit Friends and/or Family
Christmas is definitely the time to visit your loved ones, whether you celebrate the actual 25th or not.  So, take some time off work (or enjoy the days off you do get) and plan to spend it with those you love.  Can't physically visit anyone?  The future is now people!  Get on the internet and plan a "face-to-face" meeting through Skype or Google Hangouts.
4. Donate
Donate things to those less fortunate (like I did with my Naughty or Nice Advent Calendar), donate some money to causes/charities you support, or donate your time and volunteer this season.  Christmas shouldn't be about giving brand-new physical gifts, but "giving" a little bit of you (in any way that you can) to those who need it most.
5. Spread Joy and be Merry!
This was definitely my motto this year (check out the DIY sign on my Christmas mantel), and if you can't do anything else on this list; at least make sure you're happy and positive :)
Although… I'm sure eating cookies will add some joy…
Looking for more Christmas activities and ideas?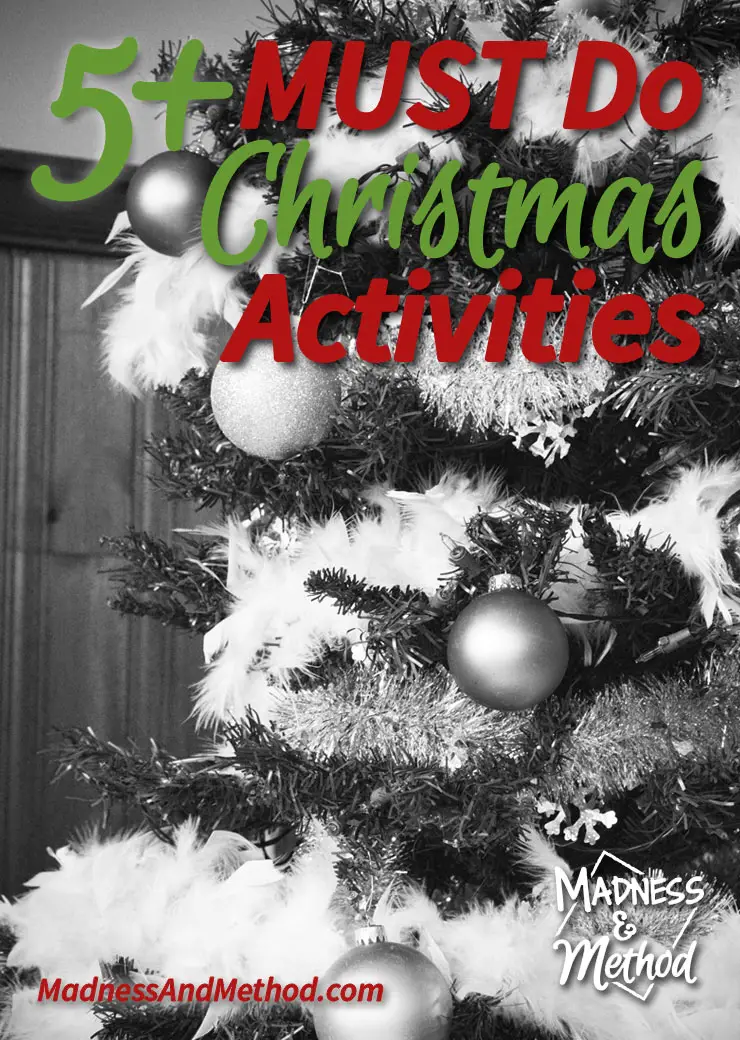 Can you think of other "must do" Christmas activities that anyone can do?  I'd love to hear them!
And again, happy holidays and Merry Christmas :)