I couldn't end the year without posting one last recipe, specifically for holiday cookies!  And, can you really make it through the Christmas holidays without eating a seasonal cookie or two?  Skip the extra messy 3D gingerbread houses and make a batch of these cocoa ginger cookies to decorate instead!
You may remember that I shared (my first batch of) these cocoa ginger cookies in the mantel décor post for Wayfair.  Fun fact, I actually got these house-shaped cookie cutters from Wayfair in my swag bag at BlogPodium, so I knew I had to incorporate them in there somehow!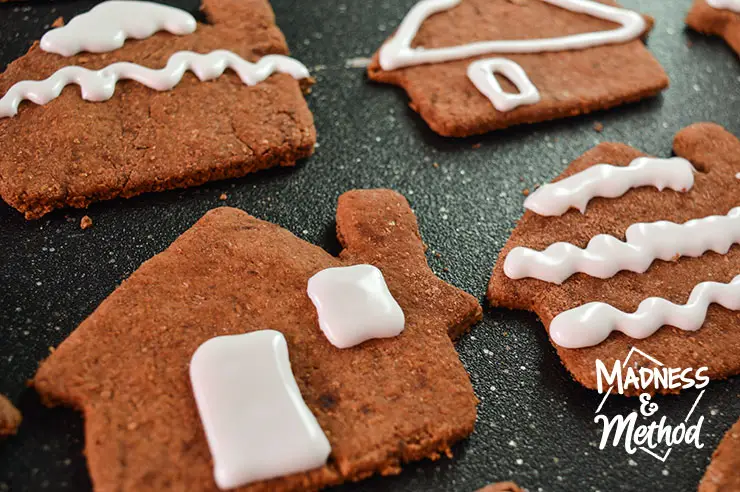 Anyways, I've made a second batch of these cookies – and decided to add some white icing.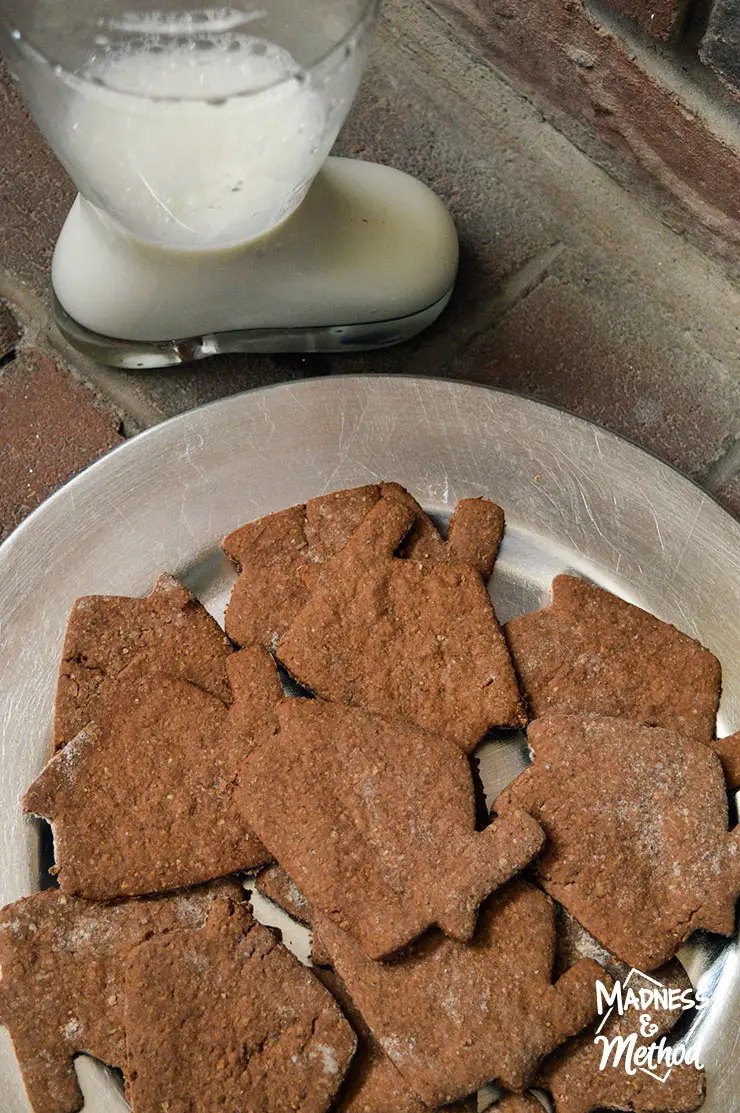 They are more on the not-super-sweet side, so if you still need a bit of sweetness, you might want to think about adding icing as well.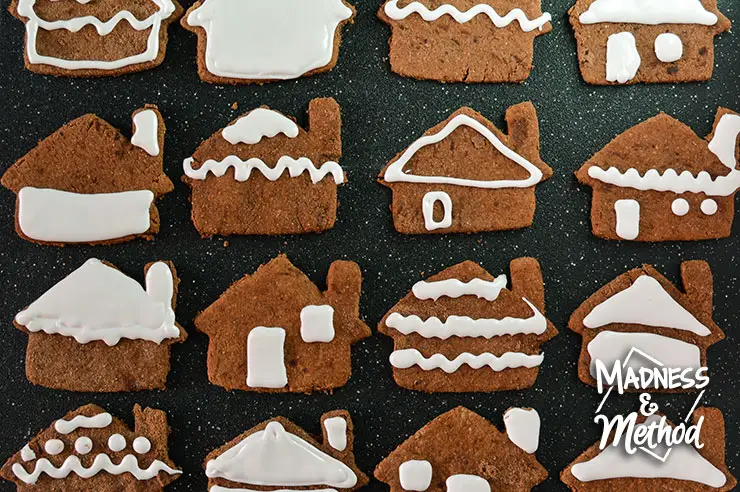 Although I decided to be lazy and get a store-bought pack of icing…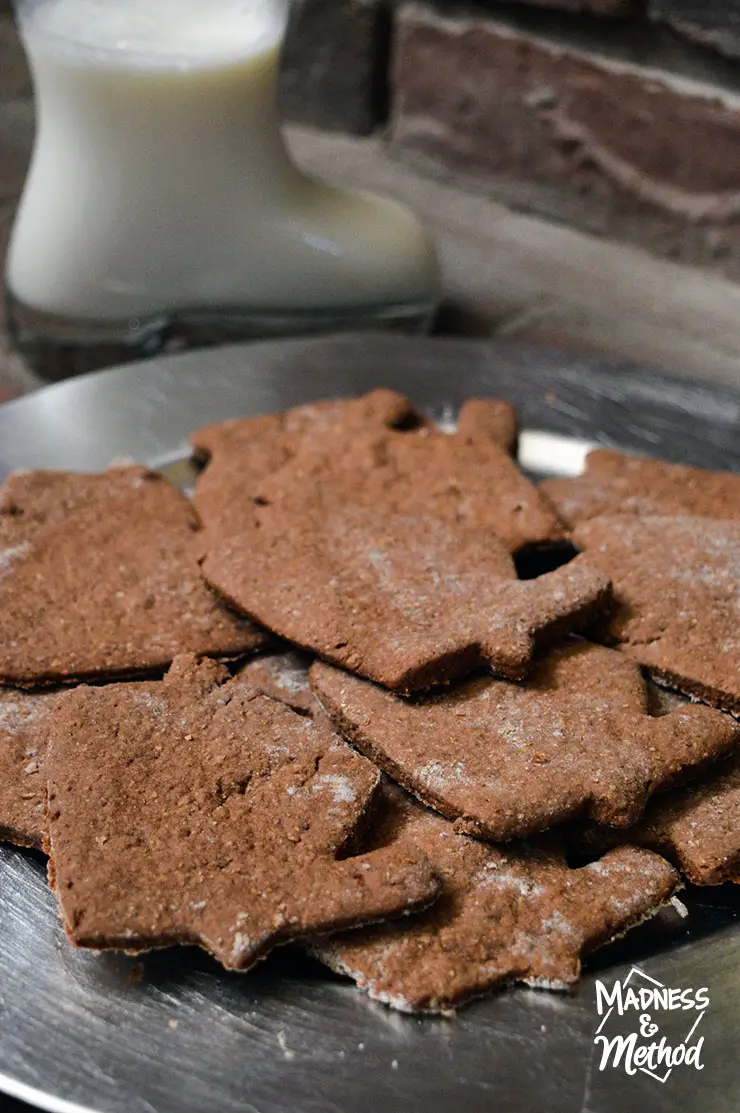 I altered the recipe a bit from the first to the second batch; because I found that the flour (that you roll them in) was a bit too light once they were baked. (DIY-tip: if you use whole wheat flour, like me, you might want to sift out the big chunks for your dusting flour).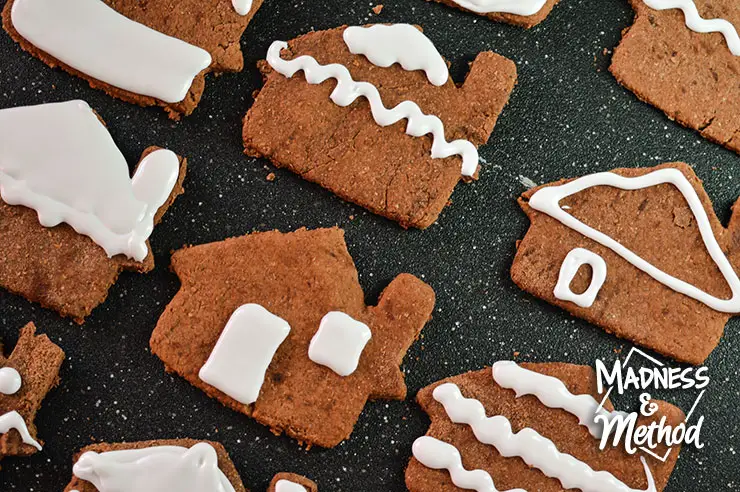 I just had to add in some cocoa powder, and it blends in much nicer with the dark cookies.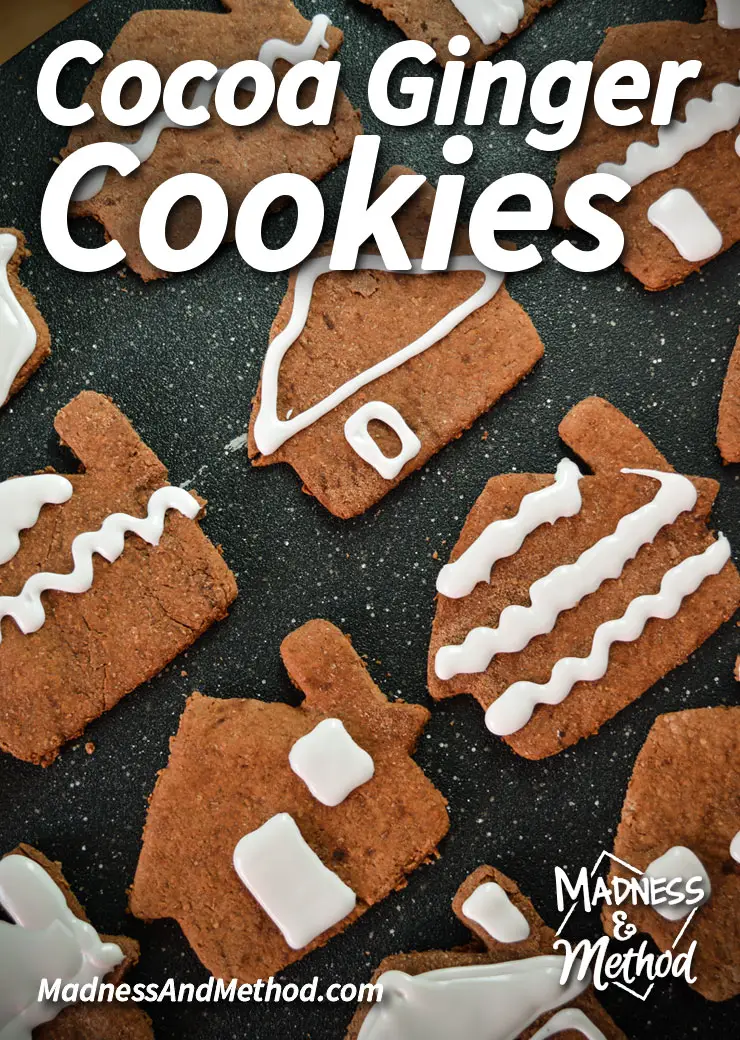 Do you normally make and/or decorate a traditional gingerbread house?  If you make a batch of these cocoa ginger cookies in the shapes of little houses, they'll be much easier to decorate and store!  You could also make little gingerbread men and ladies too – the possibilities are endless :)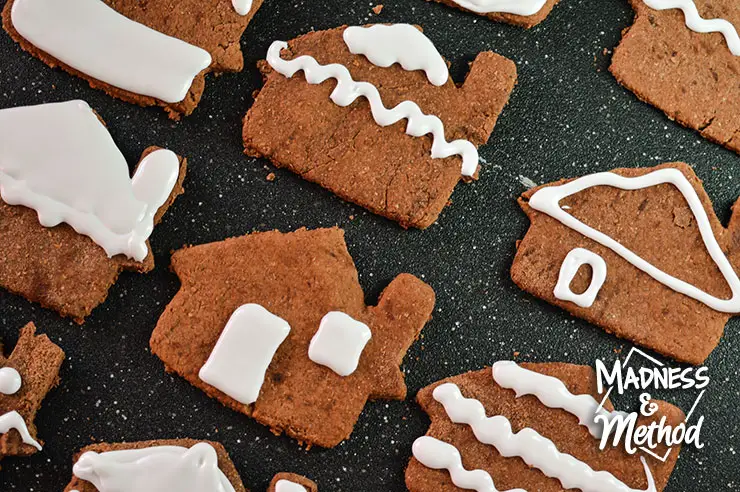 Print Recipe
Ingredients
1/2 cup Softened Butter (*see notes)

2 Eggs

1/2 tsp Vanilla

1/4 cup White Sugar

1/4 cup Brown Sugar

1/4 cup Maple Syrup

1/4 cup Cocoa Powder (I used Unsweetened)

2 cups Flour

1/2 tsp Baking Powder

1/2 tsp Ginger

1/2 tsp Cinnamon

1/2 tsp Nutmeg

1/2 cup Flour mixed with 1/4 cup Cocoa Powder (for rolling)
Instructions
2
In a small/medium bowl, combine flour, cocoa, spices and baking powder. Add a dash of salt if using unsalted butter
3
Beat butter, egg, sugar, vanilla and syrup together in a medium/large bowl.
4
Slowly add the dry ingredients into the large bowl, beating as you go. Dough should be slightly crumbly, but easily forms ball
5
Spread a bit of cocoa/flour mixture on a clean flat surface.
6
Grab half of the dough and roll out evenly, then use cookie cutter to cut out shapes.
7
Place on parchment lined baking tray and bake for 7-9 minutes.
8
Remove from oven and cool on wire rack.
9
OPTIONAL: Decorate cookies with icing/candies/etc.
Notes
Dough should be about 1/4 inch thick. * If using salted butter, omit salt. Otherwise, add a dash
Wayfair.ca did not sponsor this post, however I did receive the cookie cutter for free.