Are you looking for fun Halloween decor that you can easily make?  These cheap DIY gravestones are a super easy project and can be customized however you want.  Plus, they're sturdy enough that they won't blow around the yard AND you can reuse them next year too.  Happy building!
– Note: This post contains affiliate links. See more information about affiliates here. –
This project was inspired by the frustration I had with some dollar-store foam tombstones.  While they were cheap, the little metal pegs didn't keep them in place.  If we had any gust of wind, I'd have to find them in the yard, then reform the wires and stick them back in the ground.  They were so damaged after a few weeks, I had to throw them out.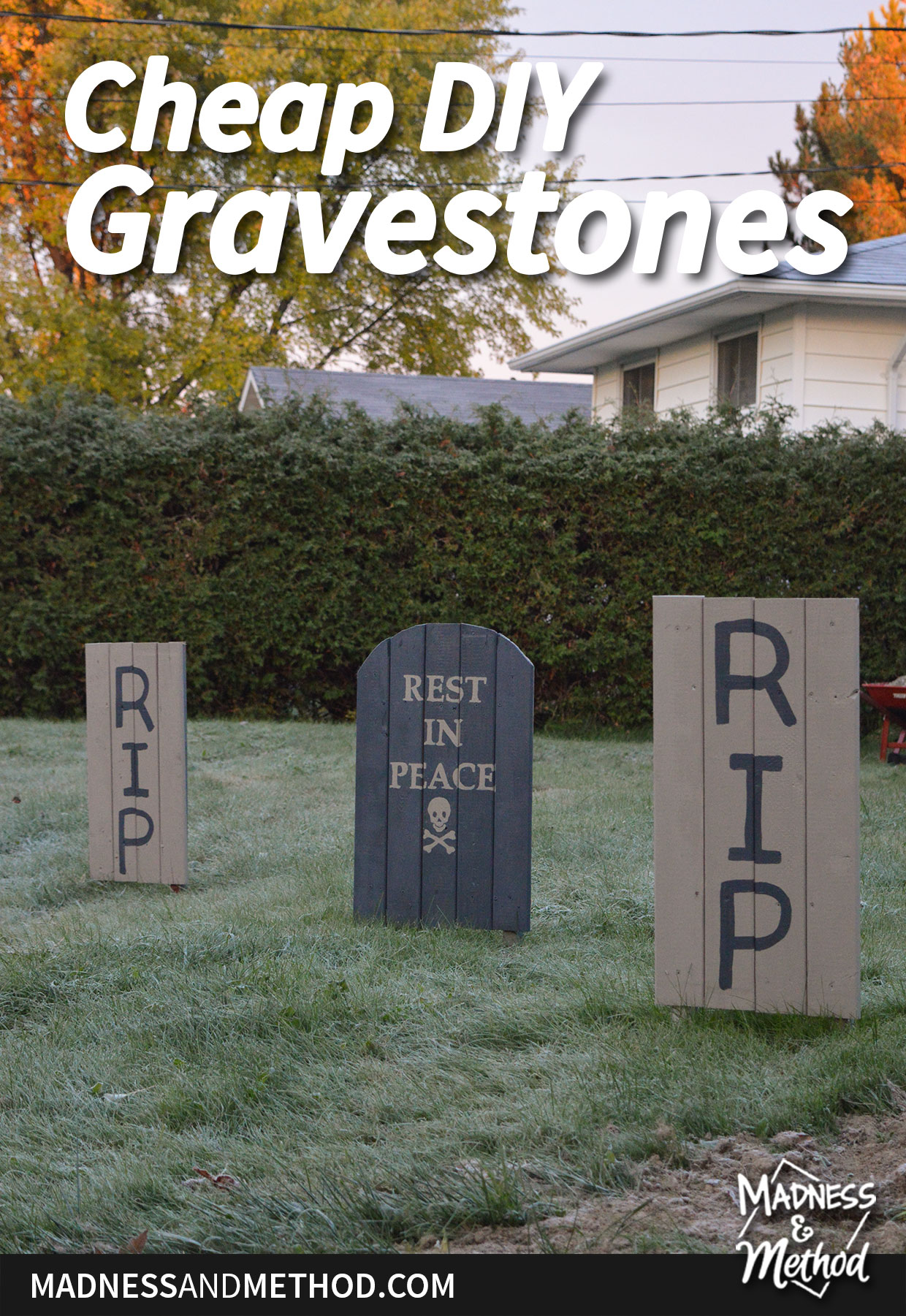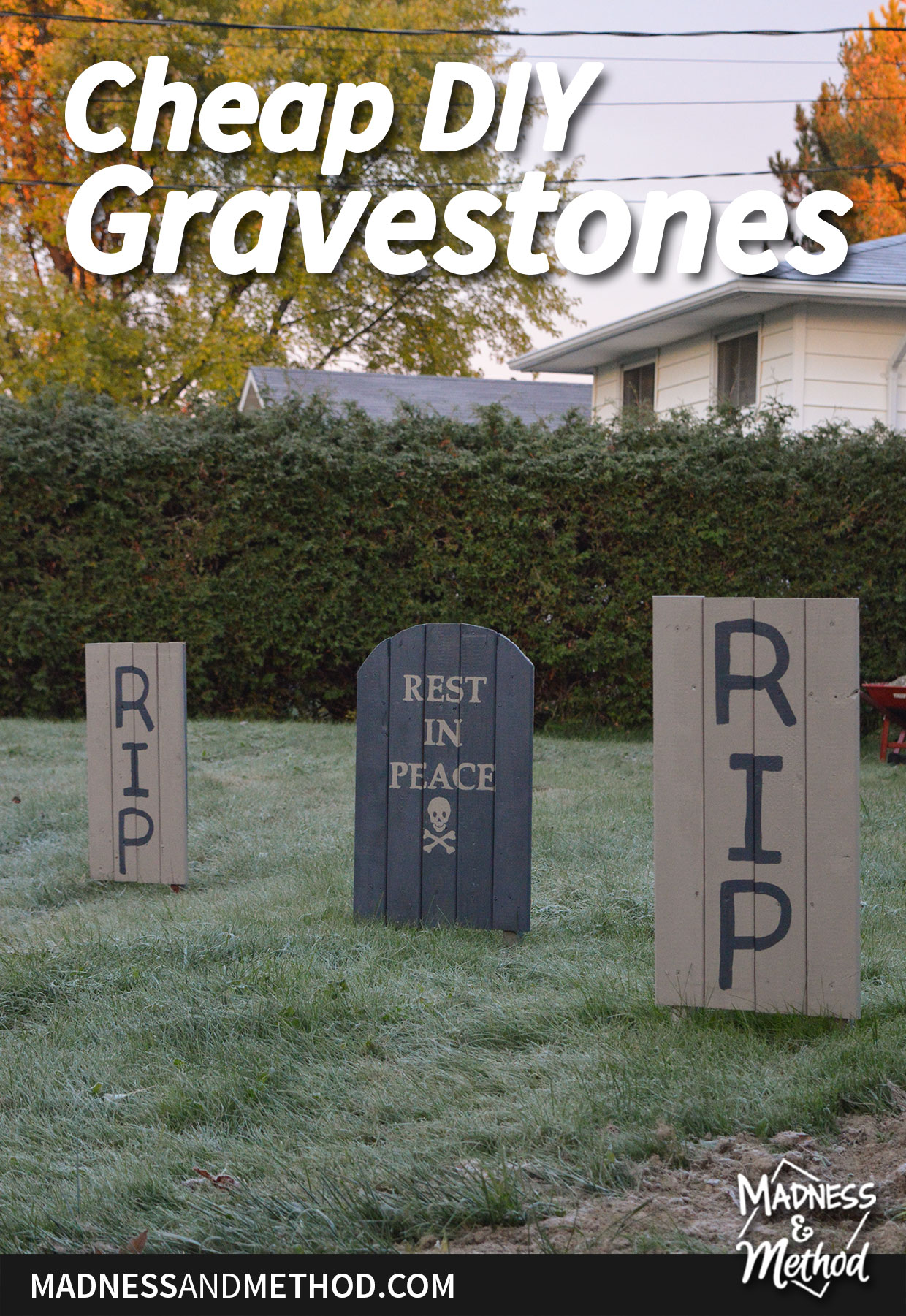 Don't worry though, these cheap DIY gravestones will last a lot better.  My tombstones were made with some scrap pieces of wood, but you can substitute a piece of plywood if you want.   
This post was originally written October 10, 2015. It has been refreshed and republished September 16, 2022.
When I made these gravestones, I spent zero dollars!  Using materials I had laying around, I was able to clear out my scrap pile – and make some cute seasonal decor.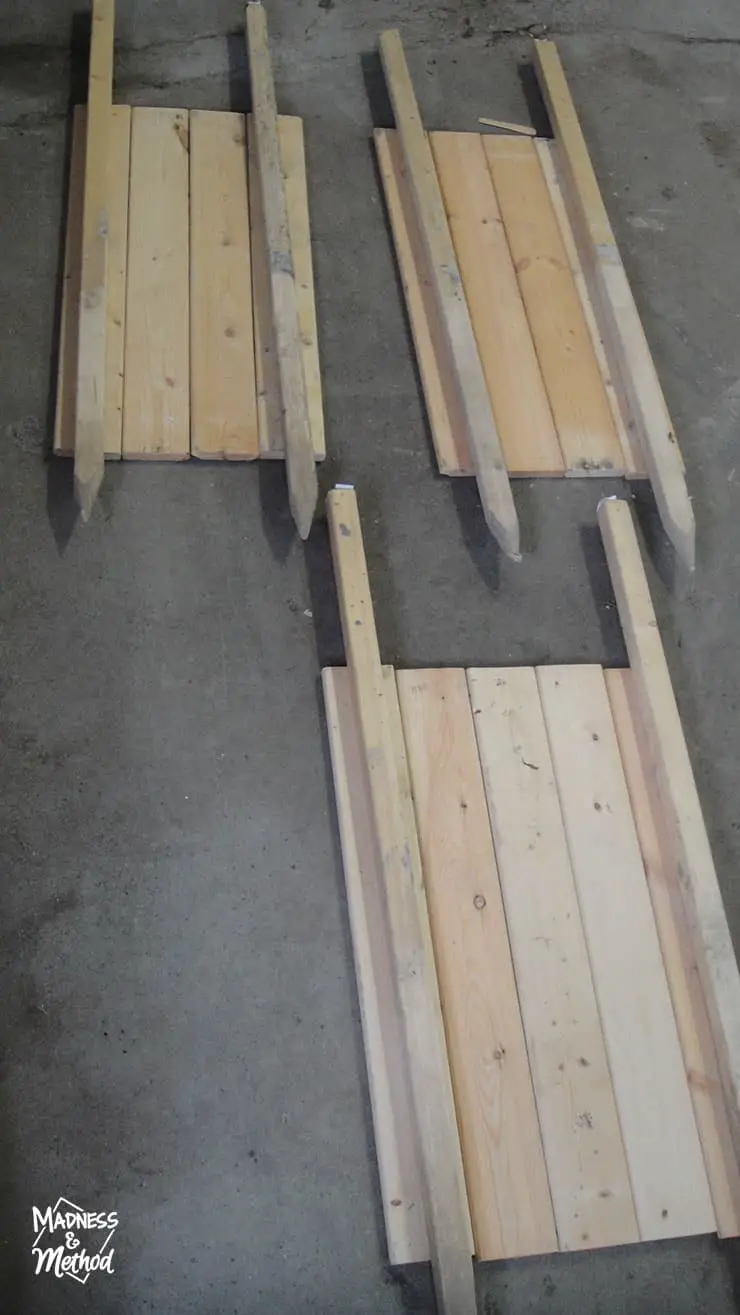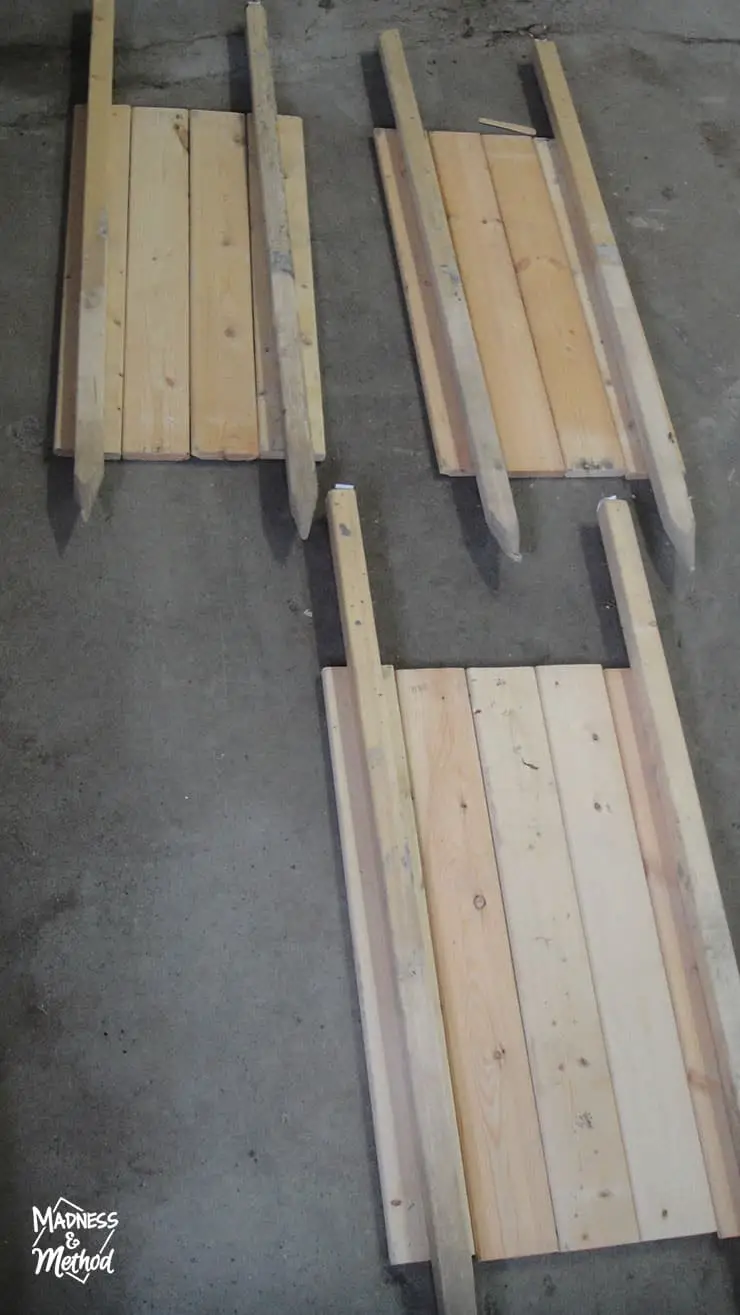 We managed to salvage 6 of the posts from the concrete frames, but we did have some leftover fresh ones just in case.  If you needed to buy these, they sell them at Home Depot.  I laid my slats and stakes out and had two "skinnier" gravestones and one wider one.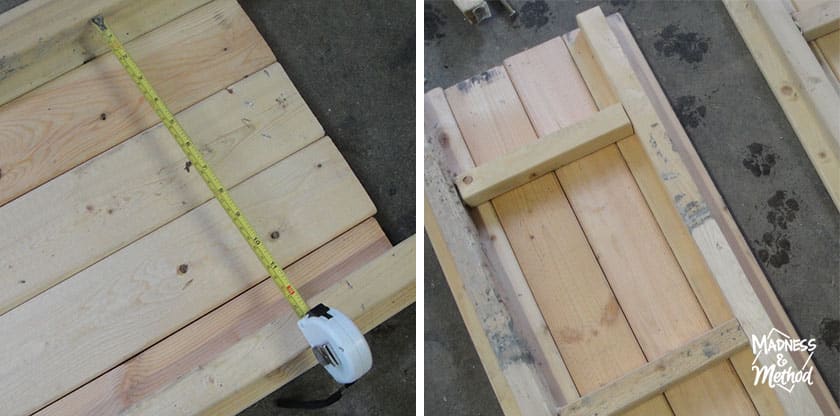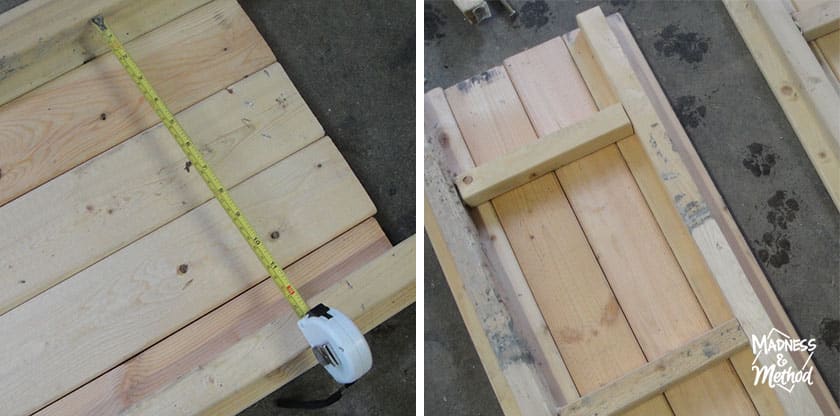 I measured the distance between the stakes when they were placed in the centre.  Then, cut off the measured lengths from the non-poky part of my stakes.  These will help hold all your boards together.
For the wider gravestone, I decided to make it a bit fancier by creating a curved top.  I hand drew a curve and then cut out the shape with a saws-all (but a jigsaw would work better).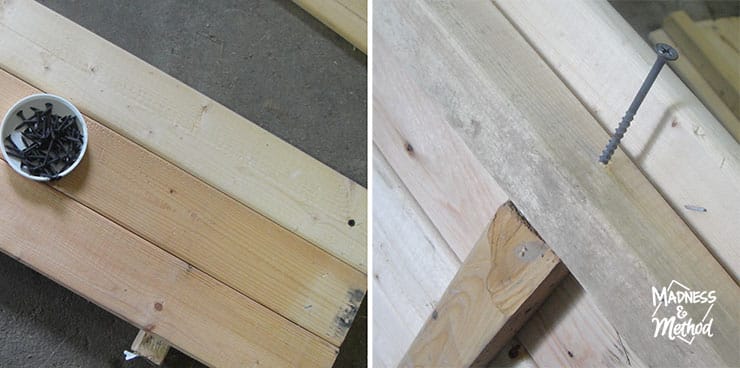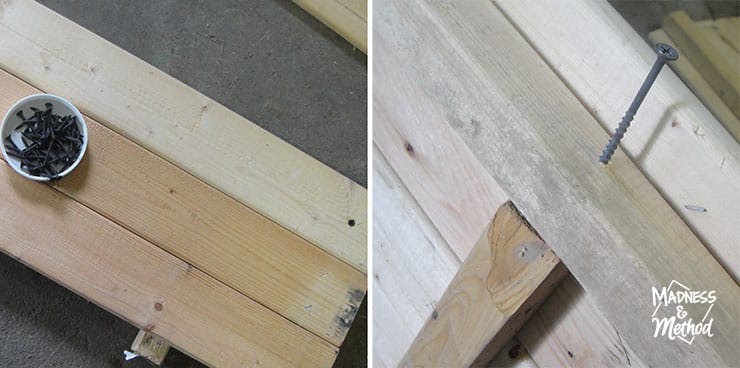 Once all the pieces are cut and in place, screw them into the back braces from the front.  For added strength, you can also use longer screws to attach the braces together.  
Note: If you're using sheet lumber (like plywood) simply cut out a rectangular shape in the size you want.  You may not need to add the cross braces either.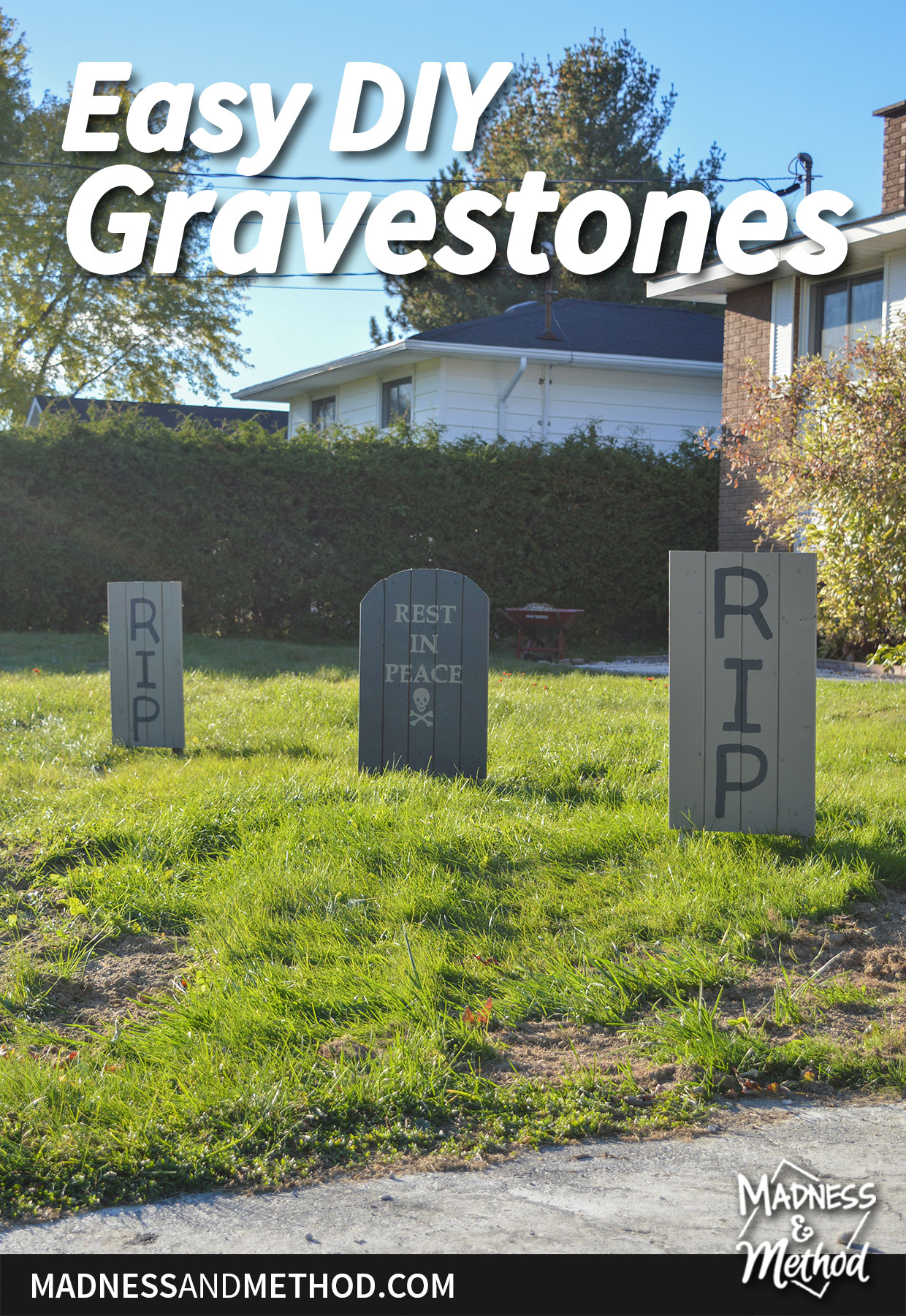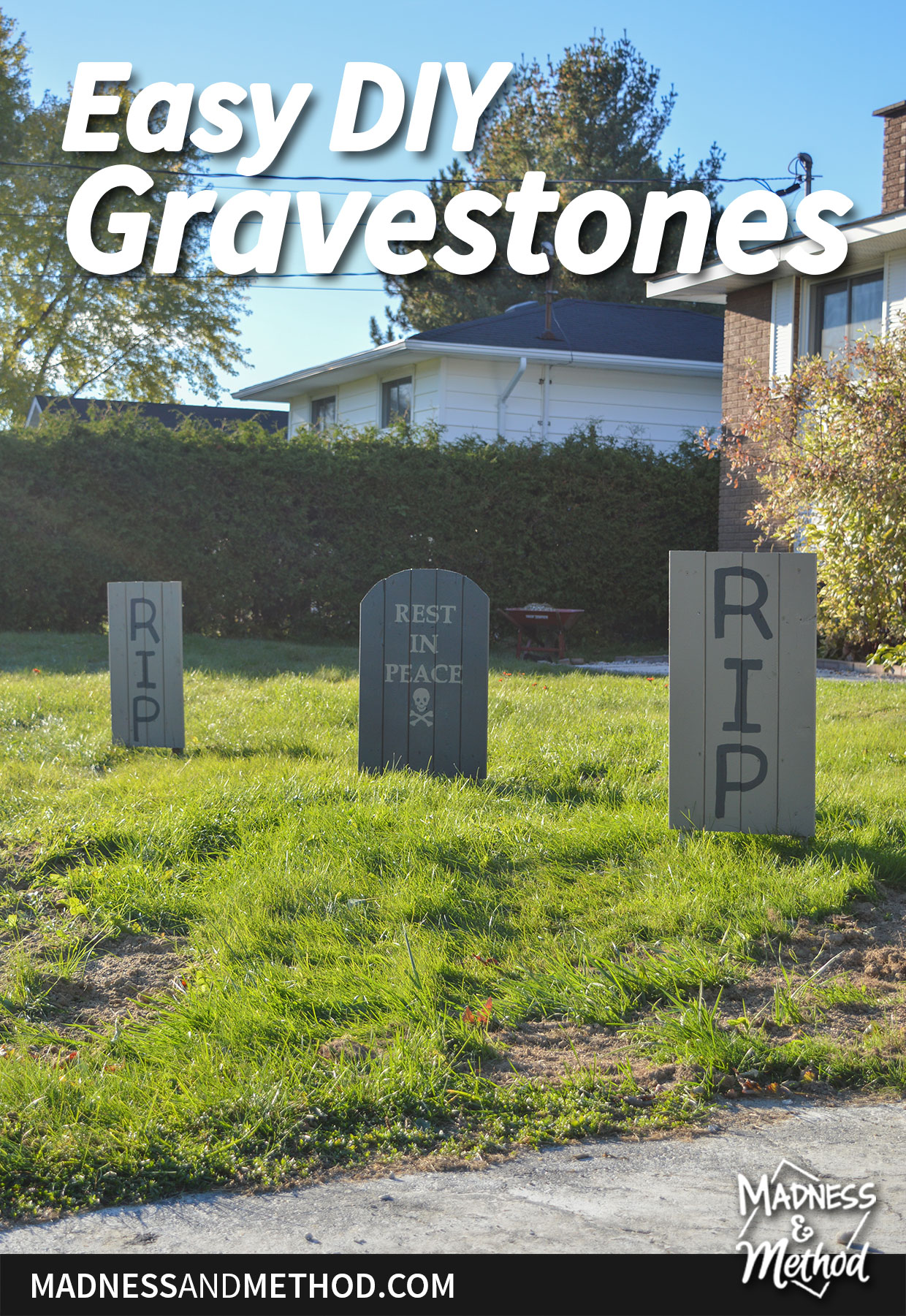 Decorating Your Cheap DIY Gravestones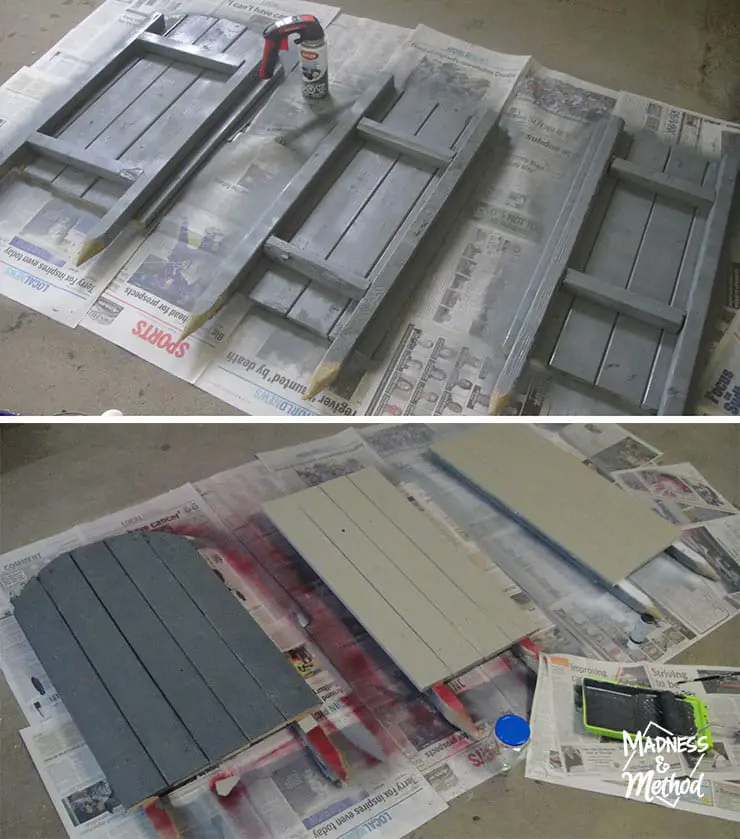 At this point, your gravestones should be assembled and ready for paint.  Again, I was using leftover materials and did a combination of spray paint and regular paint.  The two skinnier gravestones were painted a light gray, and the wider one a darker colour that I custom-mixed.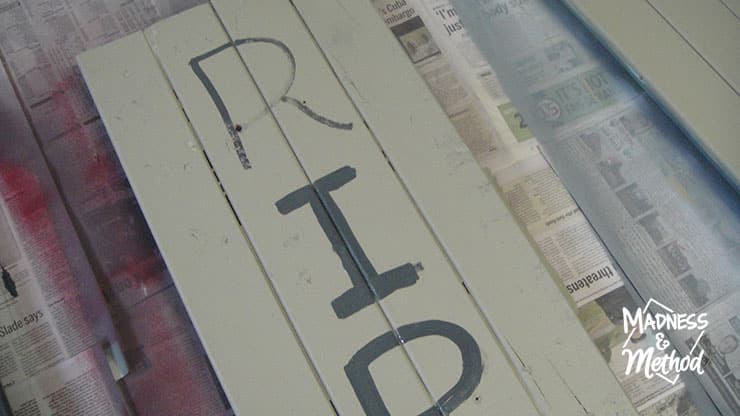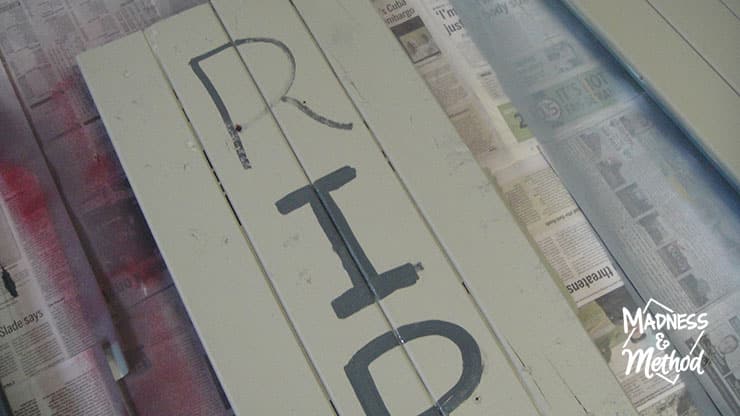 Once they were dry, I used the darker colour and wrote "RIP".  But feel free to decorate your tombstones how you want!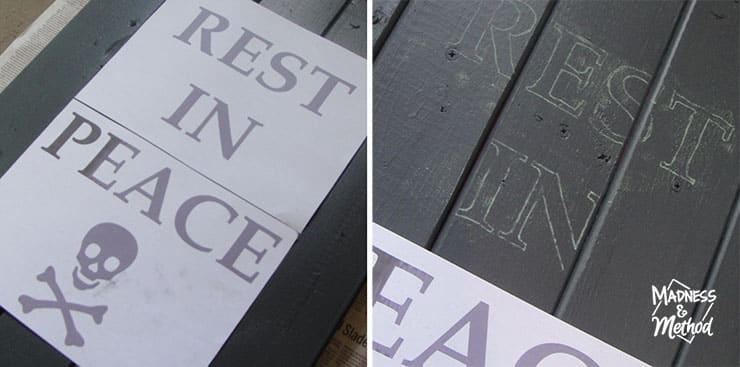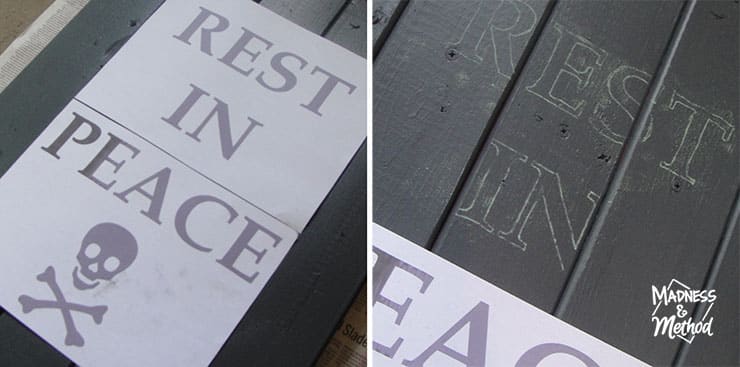 For the wider one, I used the handy chalk transfer method I read about here and traced out the letters I printed.  Fun fact: the skull and crossbones symbol is a capital N in Wingdings.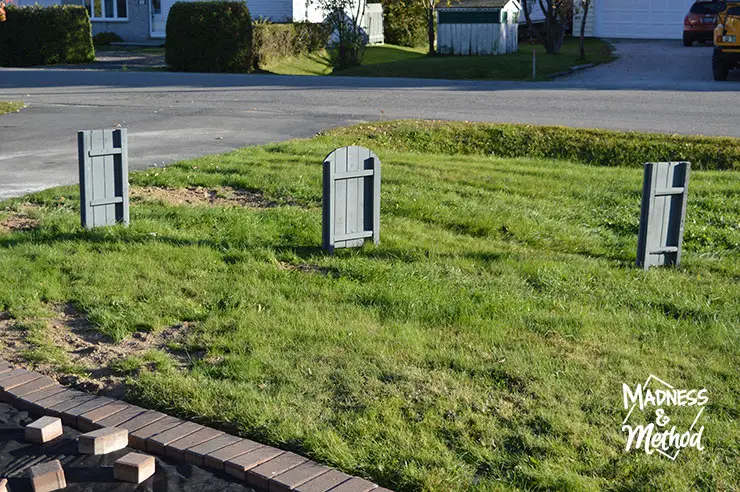 Once your DIY gravestones are ready, carefully hammer them into the ground until they are sturdy.  To add to the Halloween decor ambience, I also like to rake a pile of leaves in front of them!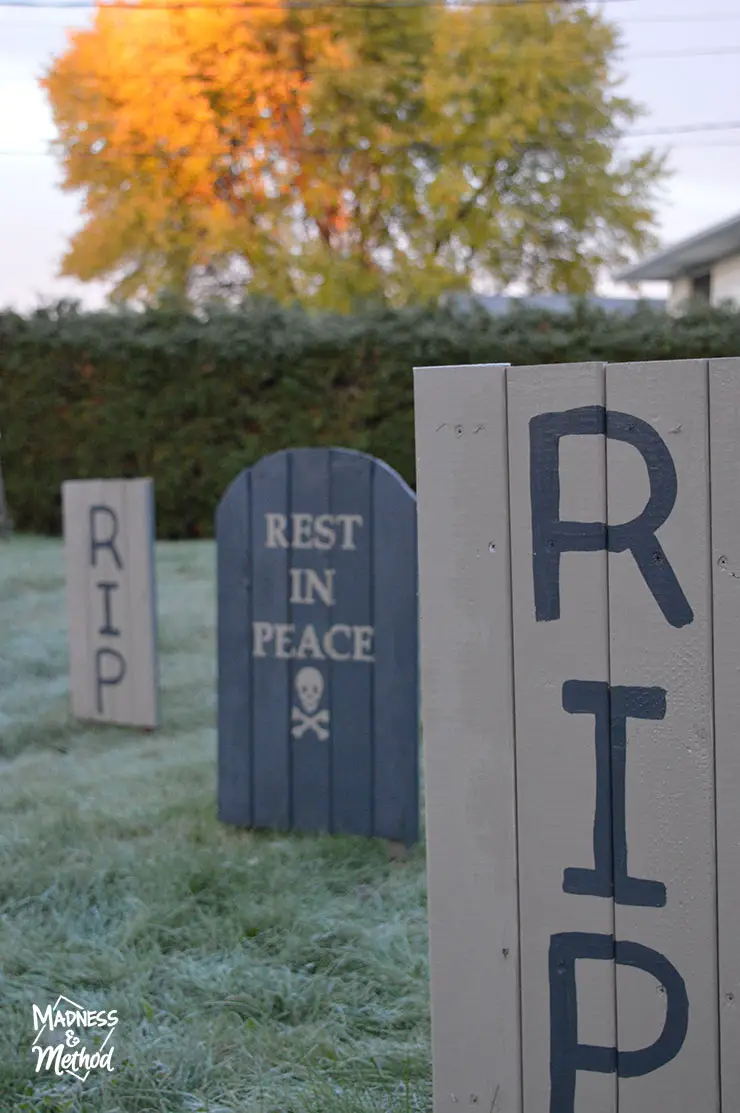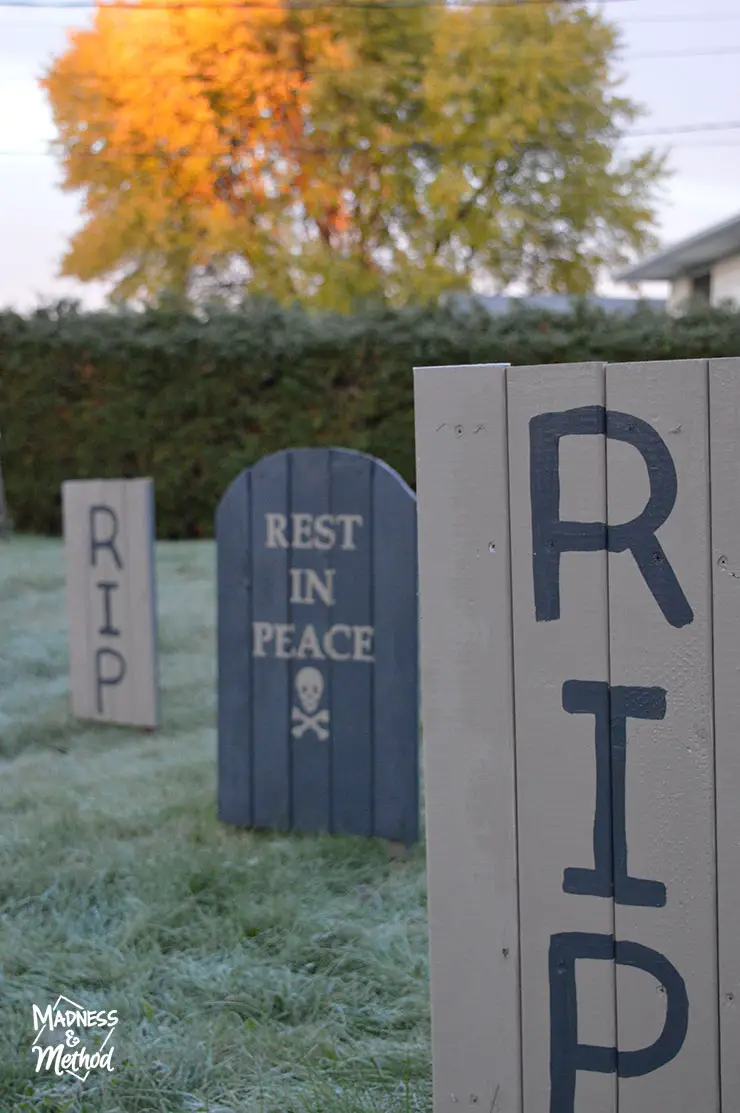 You could always make a new gravestone each year, and have a whole cemetery full!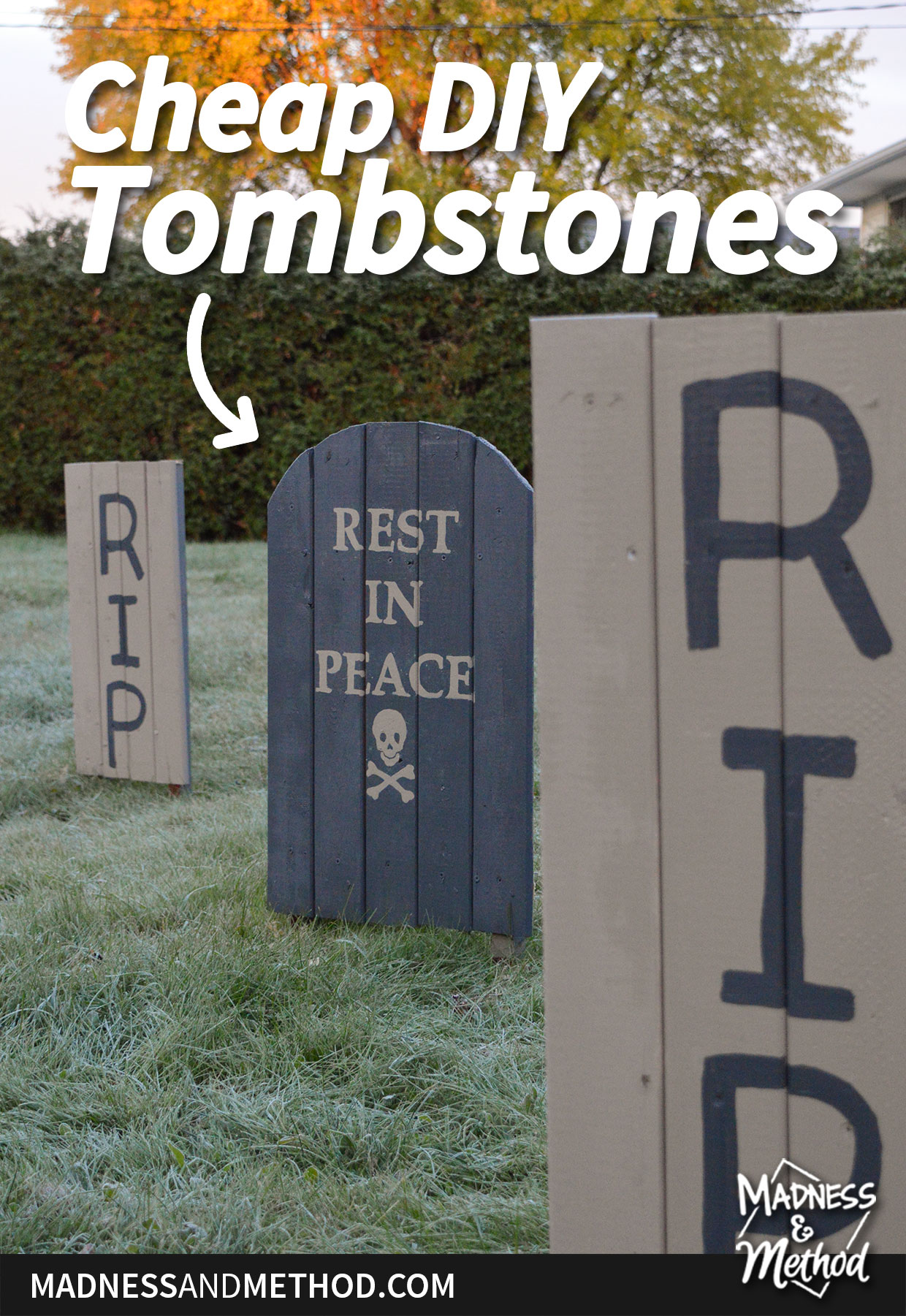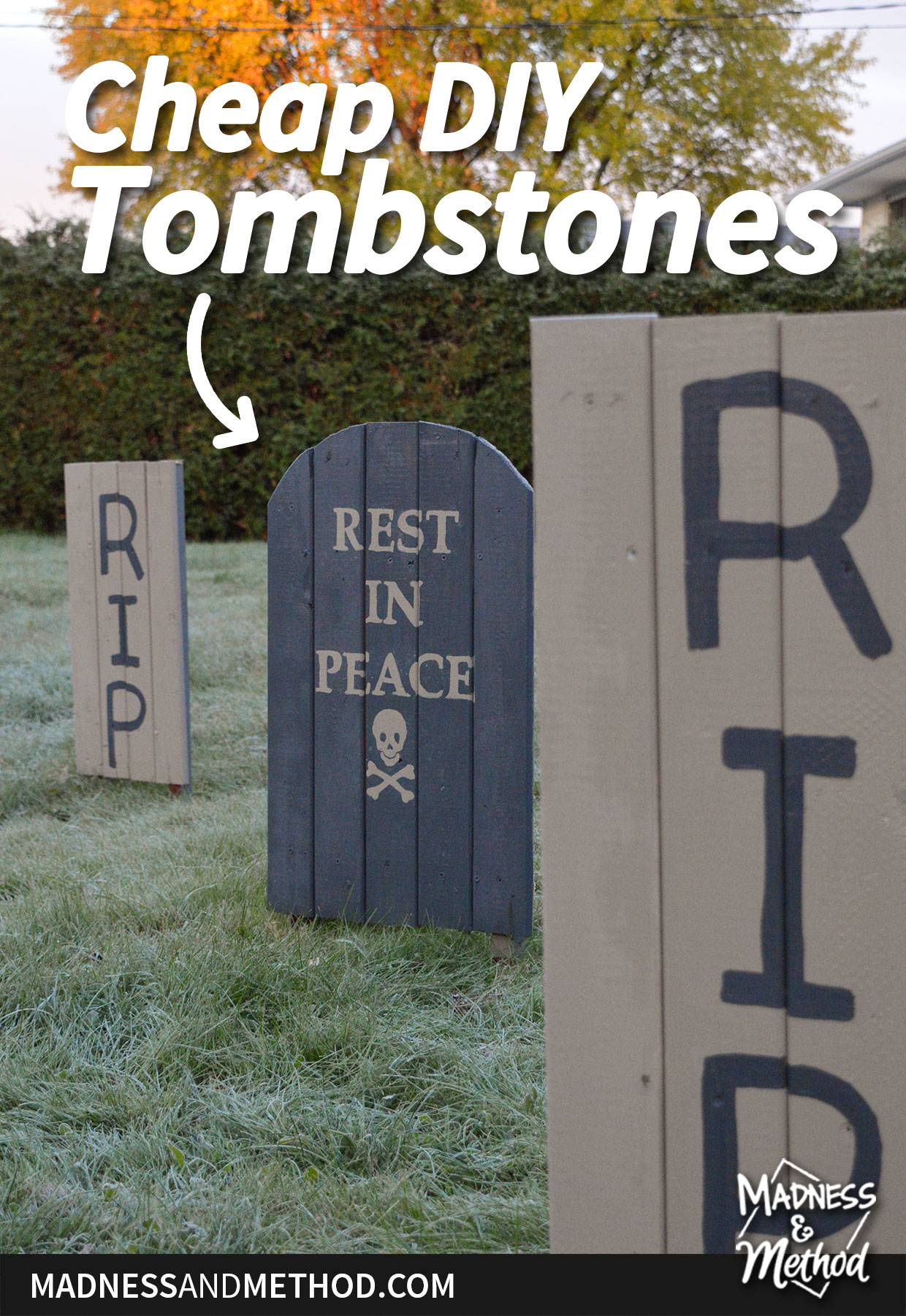 So there you have it; some easy-to-make, cheap DIY gravestones that are perfect for Halloween!  Even though these are made with normal lumber (ie: not weather resistant) they'll last several seasons.  We've had ours for over 5 years and I still put them out each October!  Although, one of the RIP ones disappeared in our move… so maybe we have to make some more :) 
PS: We usually use a sledgehammer to drive them into the ground, but a regular hammer could work too.  Whatever you do, make sure to install them before the ground freezes, or you'll have a harder time!