Growing up, we always had the same Christmas tree setup.  It was a mix of handmade decorations, sentimental ornaments and colourful lights.  Ever since living on my own, I've loved tweaking my holiday decorating.  There are so many different colour and theme combinations to try – so why not switch up the style each year!?  Today I'm sharing a bunch of Christmas Tree decor ideas showcasing all the different styles I've done! 
I LOVE coming up with different colour schemes for our tree.  It's fun to mix and match, reuse and repurpose the Christmas decor that I have (and have slowly been accumulating).  I'm definitely not a big Christmas decorator (just the tree and stockings!) so switching up the tree decor keeps everything fresh.  Finding new colour combinations, making over ornaments in the colours I want and doing something different is really fun for me.  I hope you feel the same way!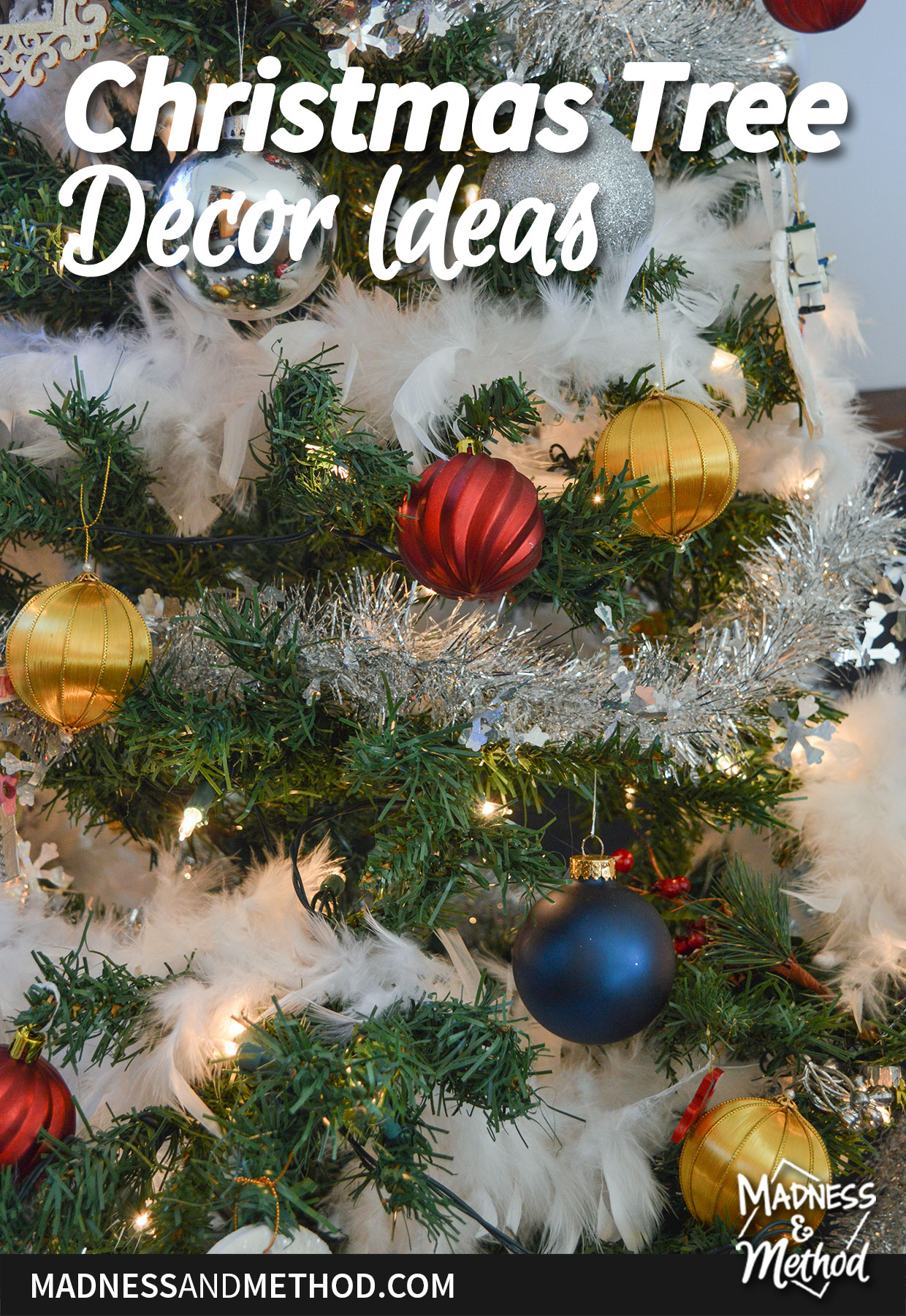 This post was originally written November 22, 2016. It has been refreshed and republished July 22, 2022.
Let's check out all the different tree styles I've done over the years!  It goes from the oldest, to the most recent (and I'll try and update this list each year if I remember).  
If you click through to the full posts, you can see more photos and details on each tree. 
Christmas Trees Decor Ideas Over the Years (2015-present)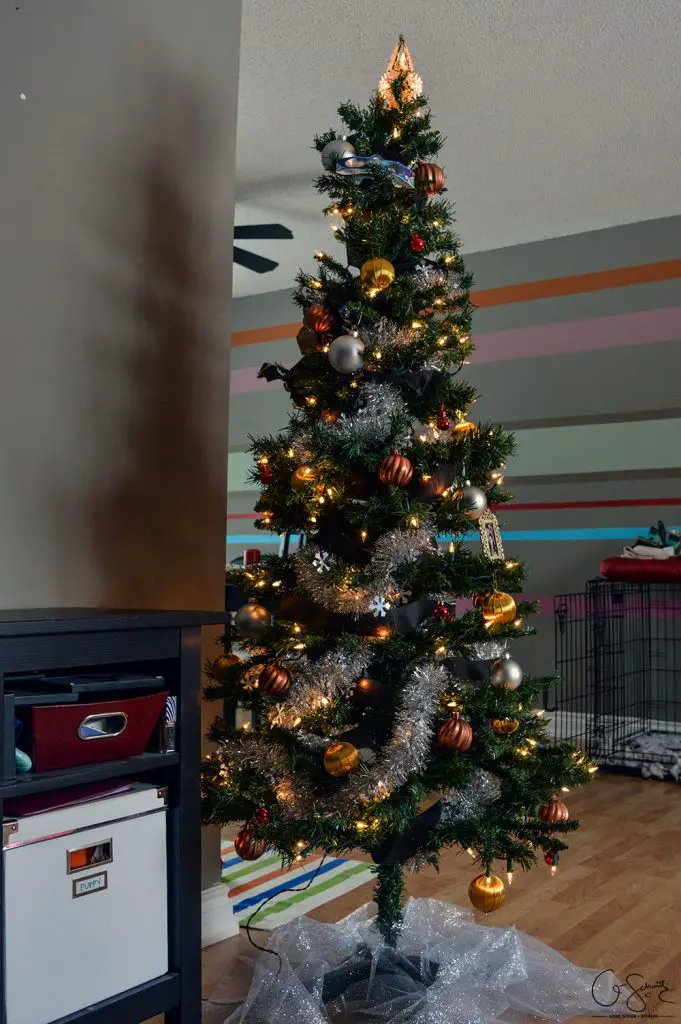 Mixed Metal Tree

Our 6′ tree is outfitted with gold, silver and copper balls. Silver tinsel and small red balls complete the look of this first tree that I shared on the blog!

Read more about the mixed metal tree here!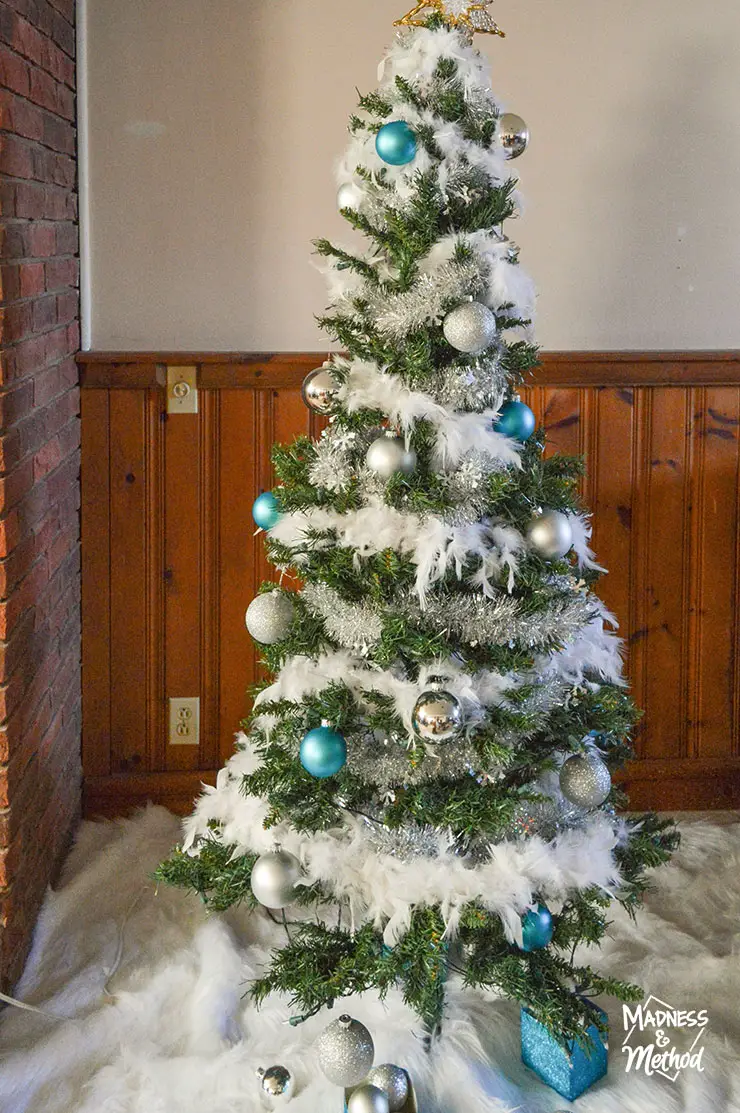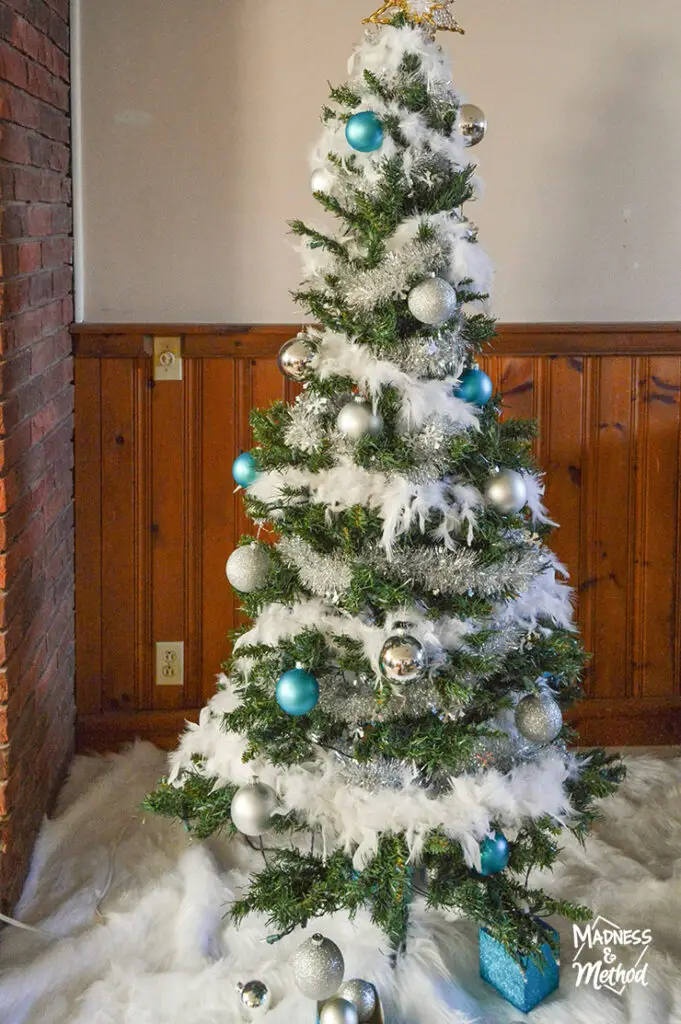 Blue & Silver Christmas Tree

I've recently republished this post, but it's from back in 2016 when we had our first little one! It was the first time I introduced white feather boas and the white faux fur tree skirt.

See all the photos of our blue and silver tree here.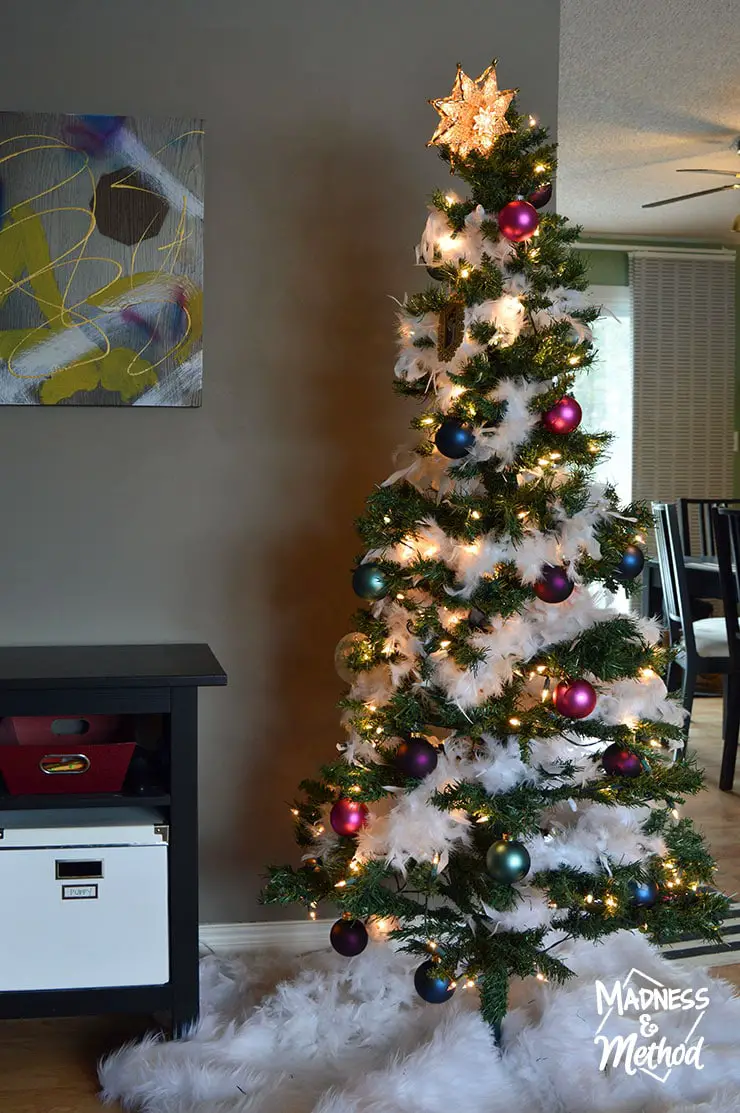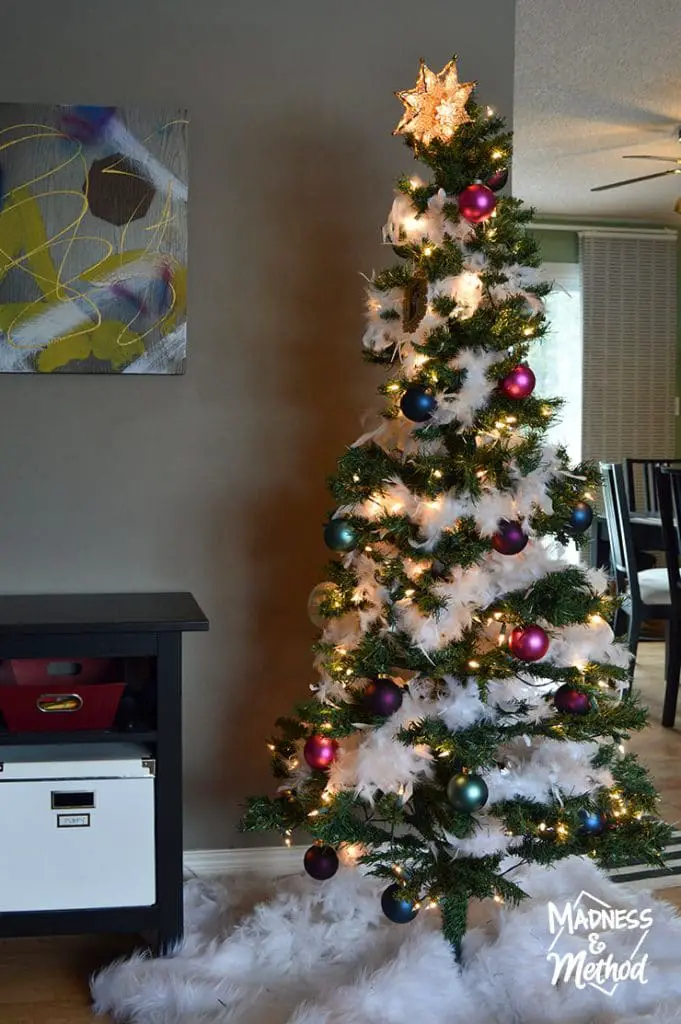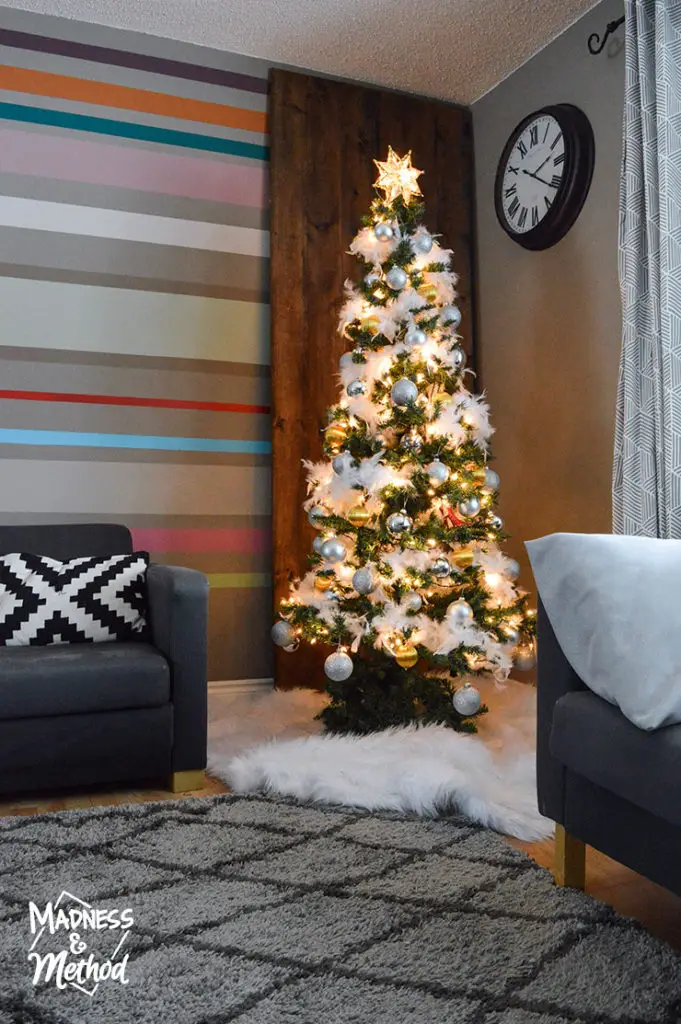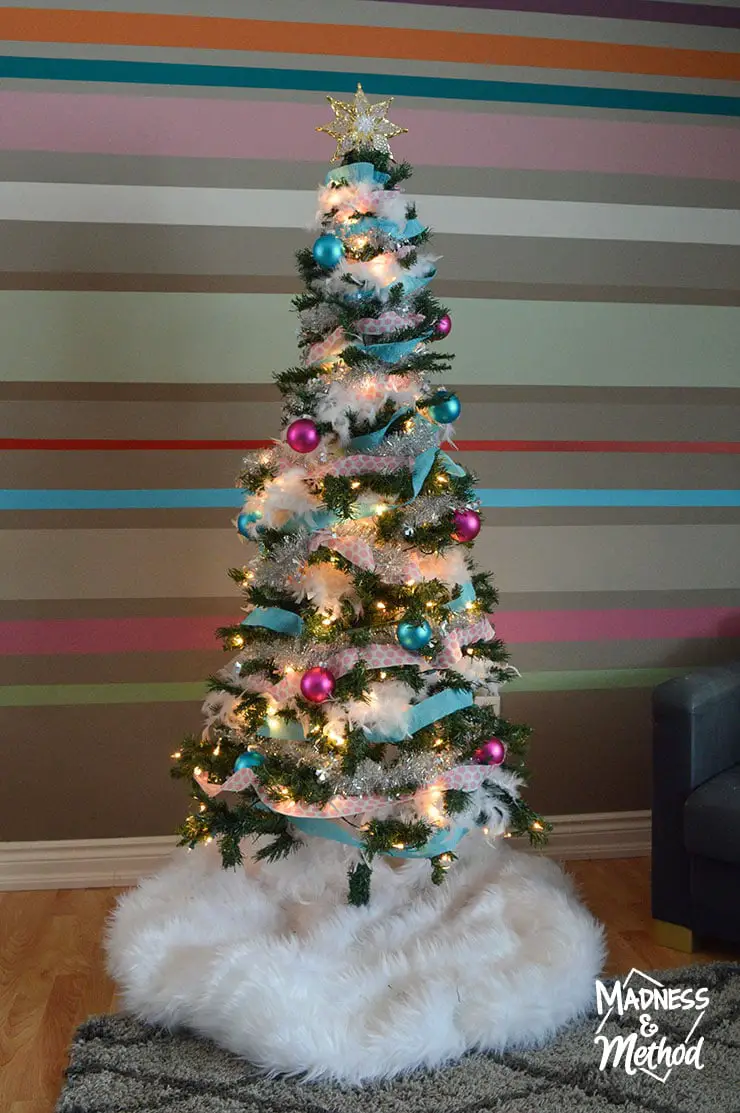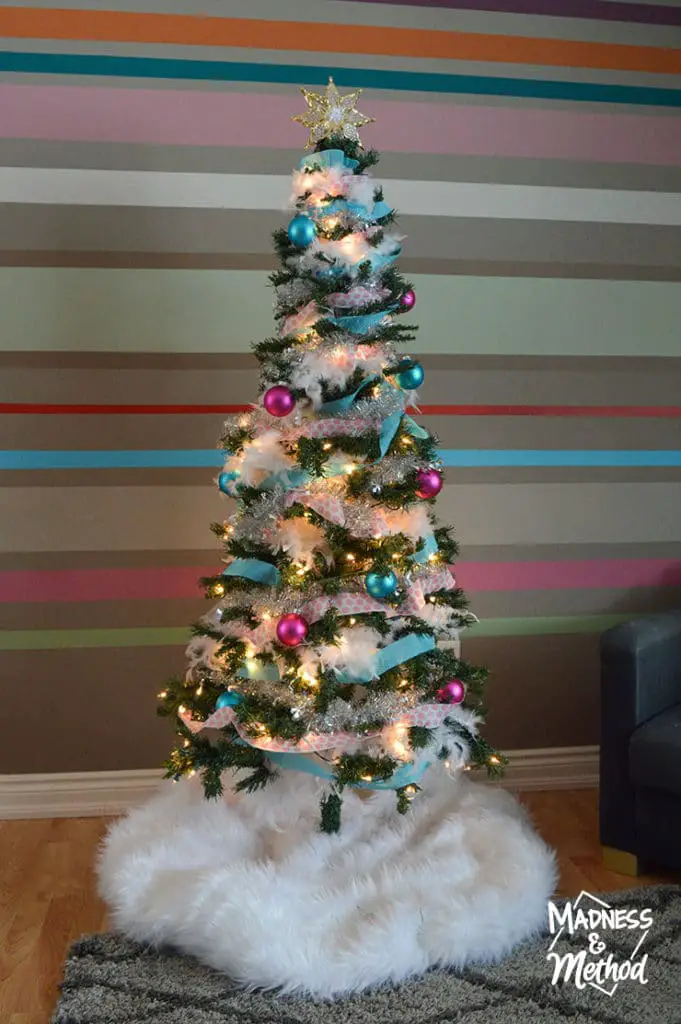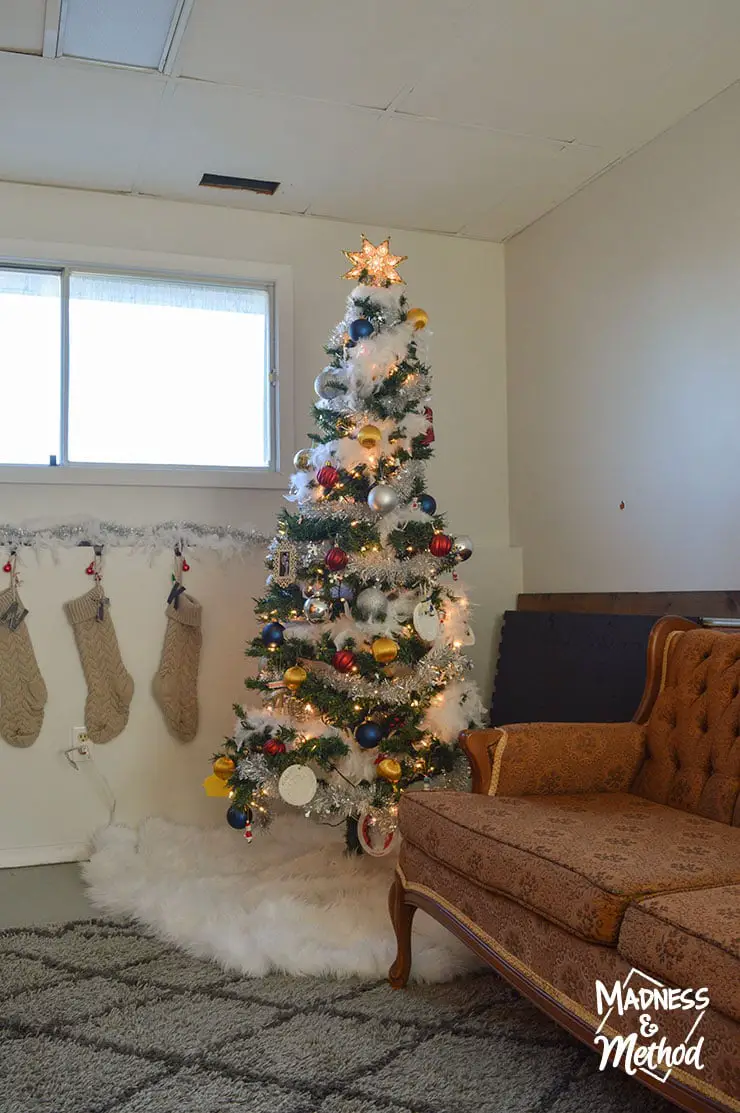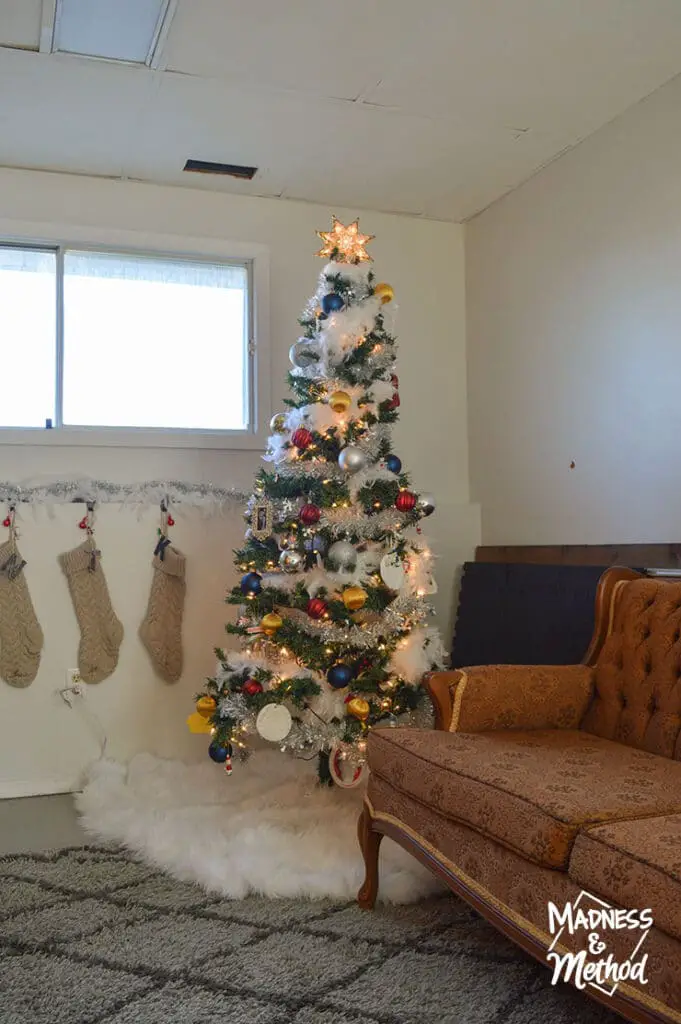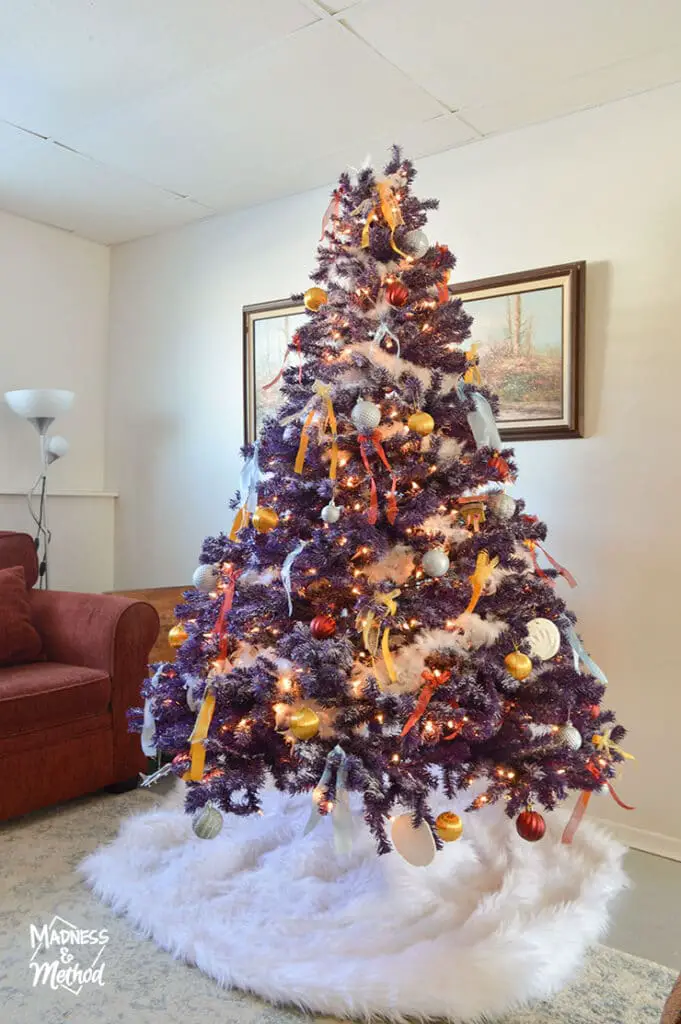 Primary Colour Christmas Tree

I didn't realize I did the same colour scheme the next year, this time with our new purple tree! Instead of red, gold and navy – this time I went with more yellow, red and baby blue. It was also the first time I added tied ribbons – and I may continue that next time!

Although this tree is only a few inches taller than our last tree, it's much fuller – so my feather boas don't fill it out as much! (I'm planning on getting more, ha).

See more photos of our primary coloured Christmas tree here.
This year (2022) I plan on doing a black and white tree!  I've already made some black glitter balls and these amazing marble-look balls too.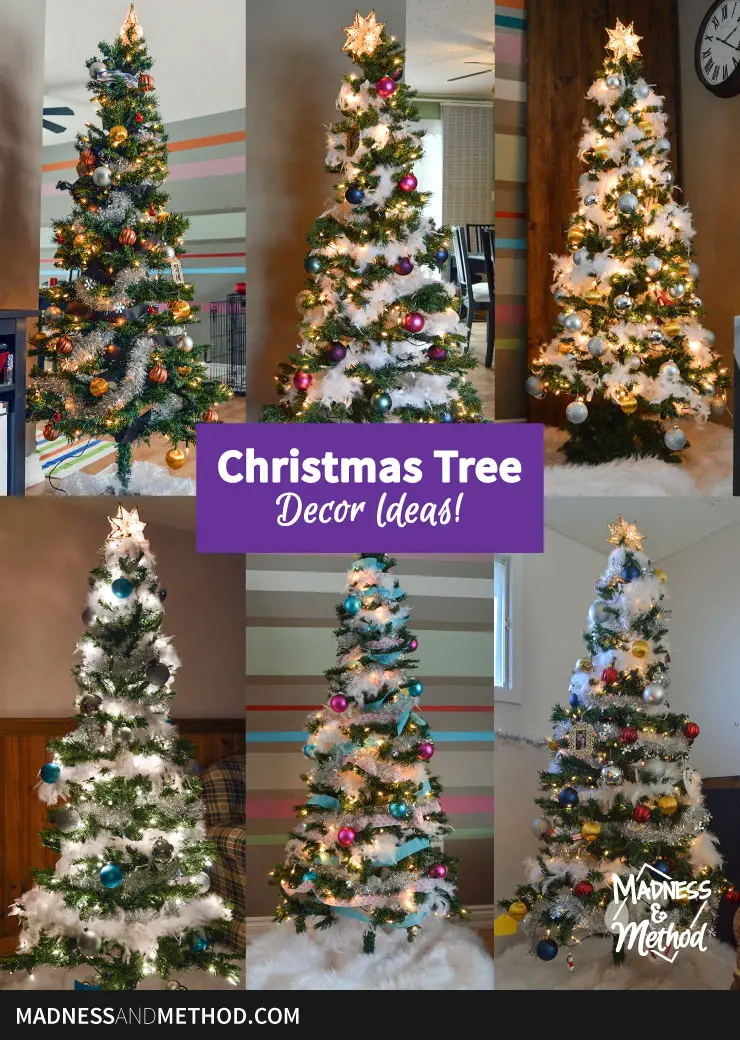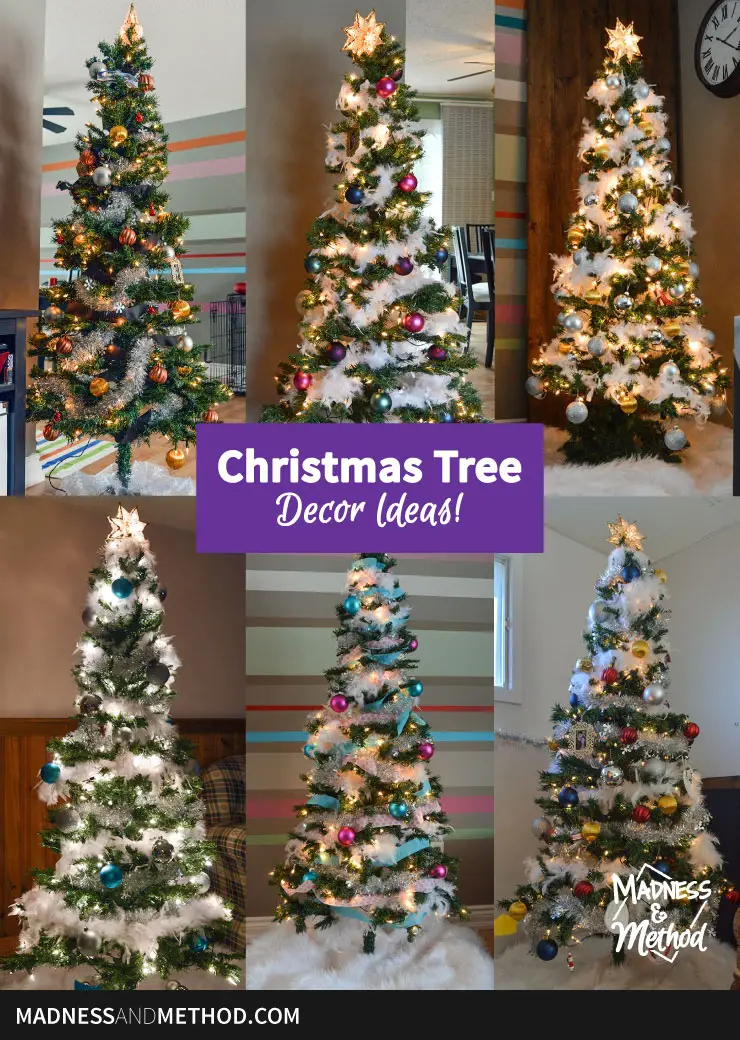 Oh, and another thing that I've done (not sure if you can see it or not) is add a new "sentimental" ornament each year.  Basically, something that fits with the theme of our year, or to mark certain milestones.  So yes, although my tree is designed differently year over year, I still have some traditional elements added.  (For example, can you spot the different handprint ornaments in each tree!?). 
Do you have a favourite colour scheme of all the trees I've done!?
I'd love to hear your thoughts in the comments!