This post should more likely be called "How not to install a gate", I mean, we didn't do anything super wrong, but at the same time, we didn't do it 100% right either.  If you're looking to install a double door wooden gate on your fence, read on for our (good) tips and also some advice on things you should avoid!
– Note: This post contains affiliate links. See more information about affiliates here –
All in all, this project took less than an hour to complete, so it's not like we lost too much time.  I mentioned before that we had put up the gates temporarily in the winter (by screwing them directly into the fence so our puppy wouldn't run out); but now it was time to actually make them function like real doors.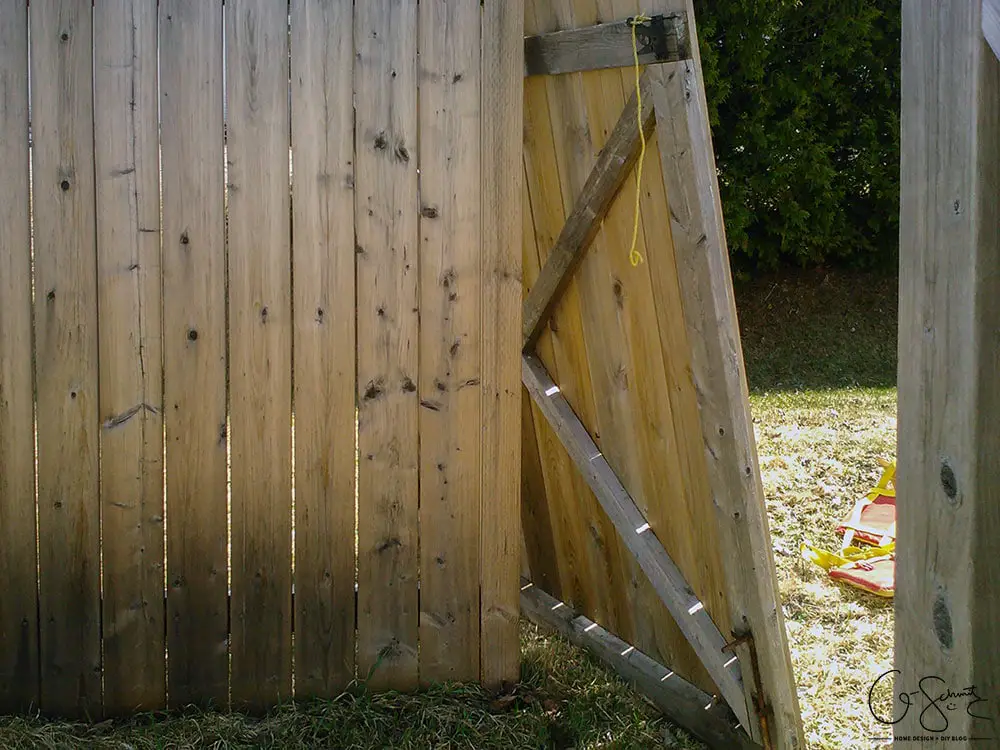 The first step was to unscrew the gates, and set them out of our way.  Okay, not too hard.  I had recently purchased some heavy duty hardware and we just needed to put it up.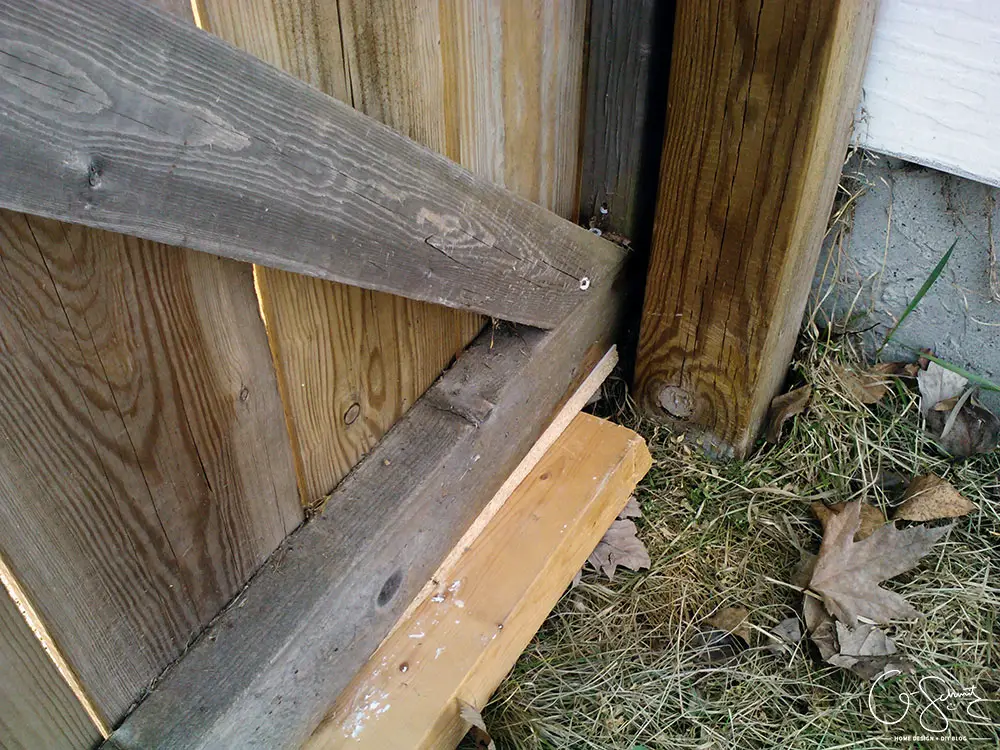 Good Tip: We shimmed a couple of pieces of wood under the door to raise it off the grass.  The ground wasn't completely level so this helped create a nice clearing for the door to swing open and closed.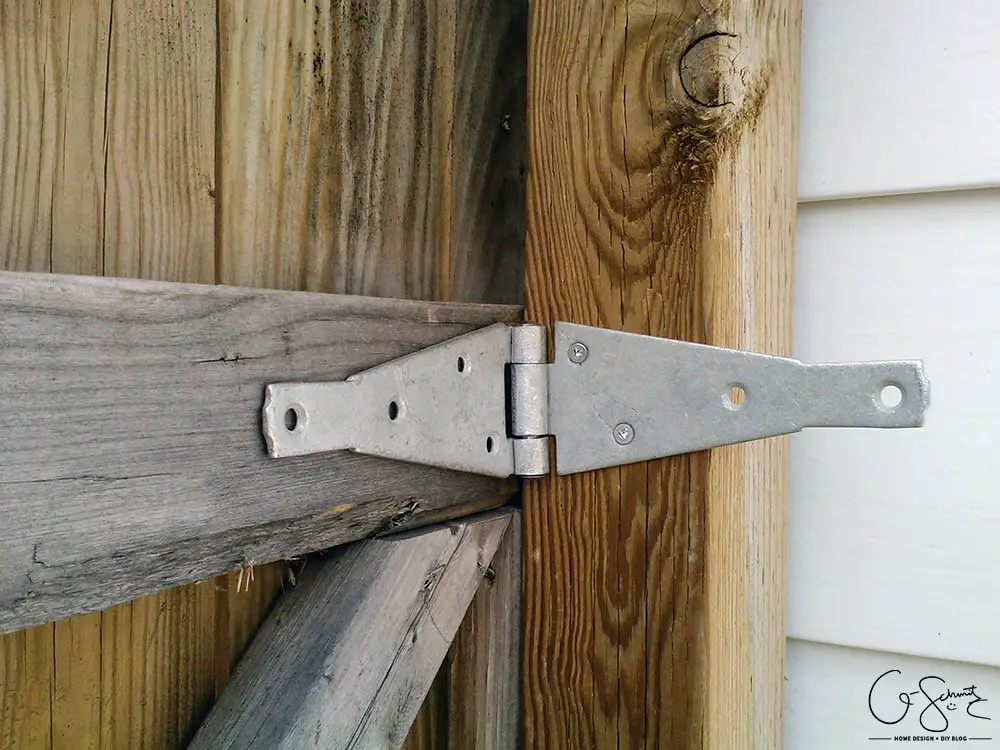 Bad Advice: At first, we didn't actually account for the actual swinging of the door, and just installed it directly against the fence post.  Notice how you cannot open this door at all because it's blocking itself?  Rookie mistake, but an easy fix to just unscrew the hinges then move them and put them back in.  (I guess we were just used to having the fence in this position during the winter anyways!).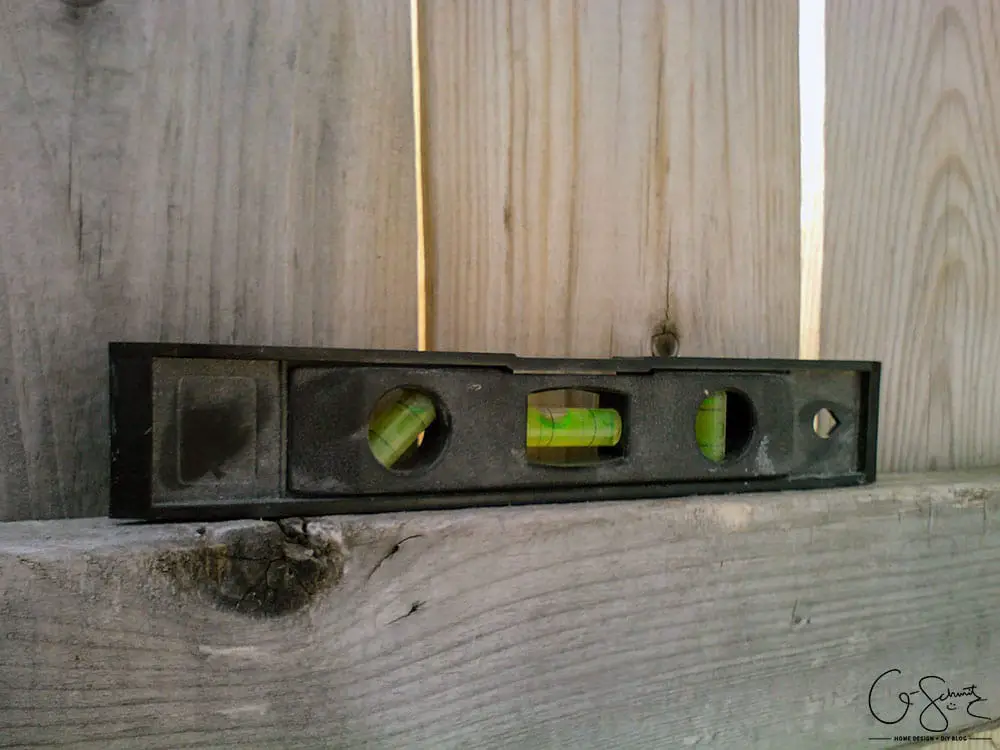 Good Tip: During the whole process, we made sure our door was level along the top and sides the entire time.  This helps them line up better and ensures they won't open all wibbly wobbly.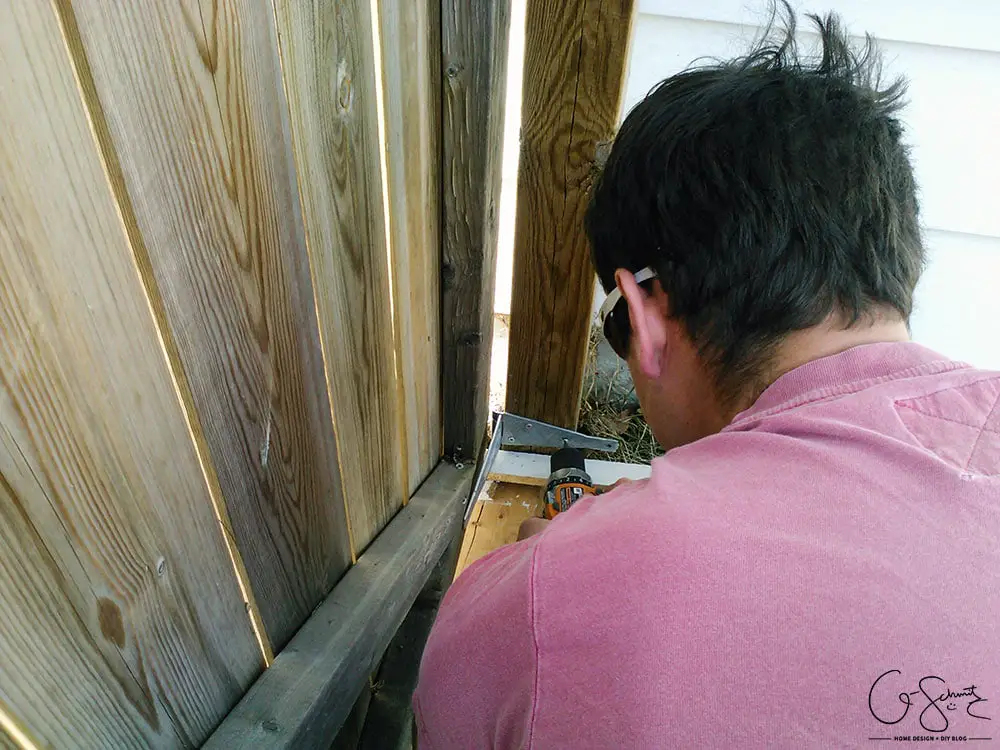 Bad Advice: Notice how the hardware is much longer on the fence post than is needed? I didn't know how much space we would have at the time of purchasing the hinges, so they are ridiculously too long. One of those T-Shaped hinges would have worked out much better! But we'll live with it for now.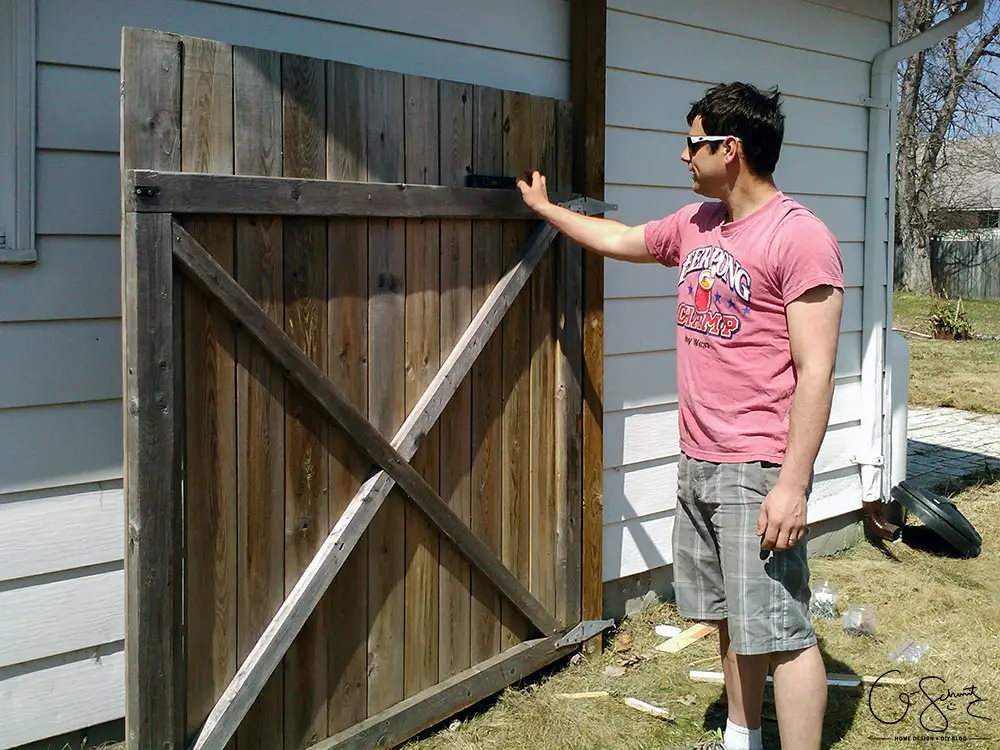 Finally – the door was properly installed!  It only took two tries, not too bad.  We swung it around a few times to make sure it would clear the entire grass area and didn't need to be re-adjusted before we continued.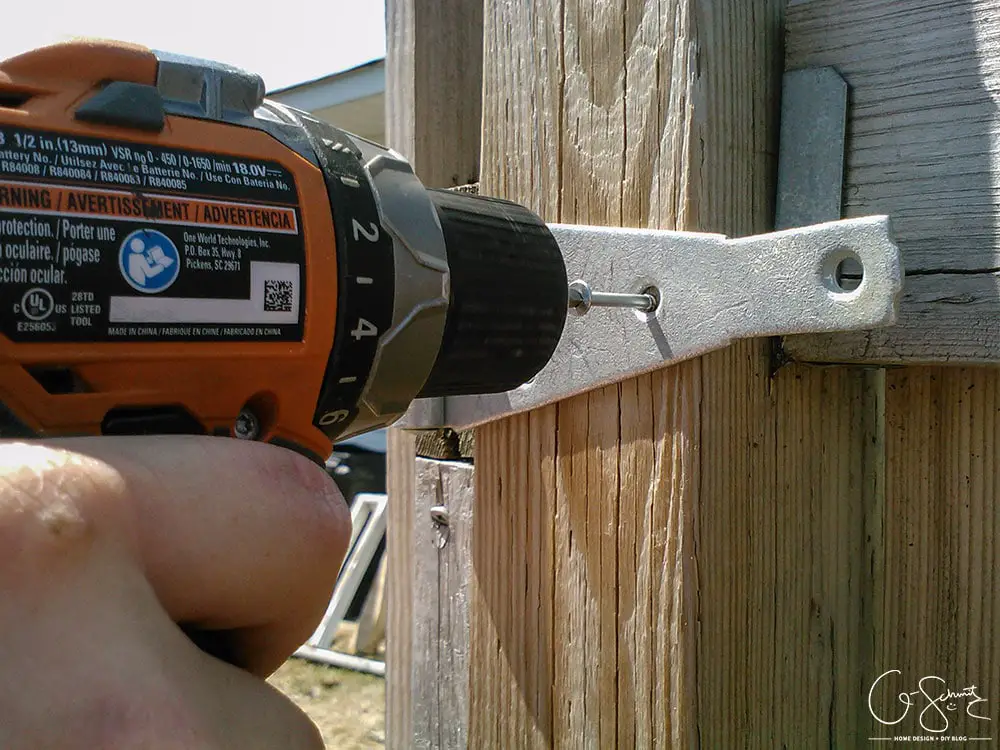 Once the first gate door was good, we installed the second gate onto the other side.  We were lucky that there were already 4x4s in place at the time, so it eliminated almost all our guesswork from the beginning.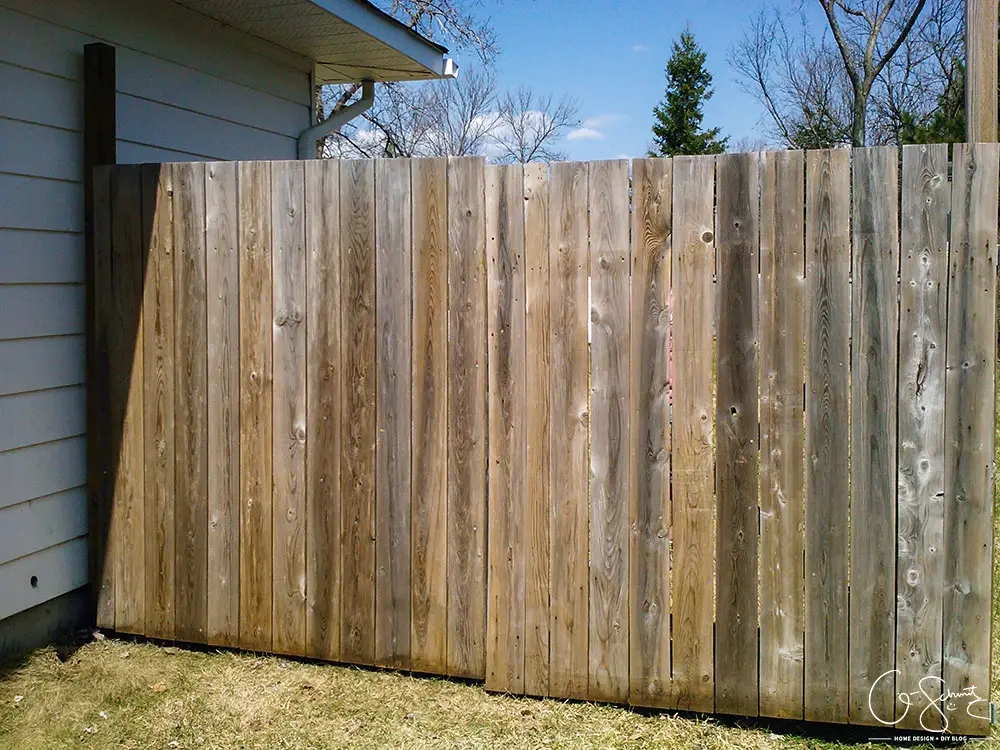 And here's how the gates look like when they're both closed.  While we did check to make sure they were level throughout the project, for some reason they didn't line up nicely at the top when we were done.  The door on the right rubs against the top of the door on the left when you go to open it.  This is annoying… but not really the end of the world.
We re-attempted fixing these doors the next summer (added more hinges because these didn't hold up!).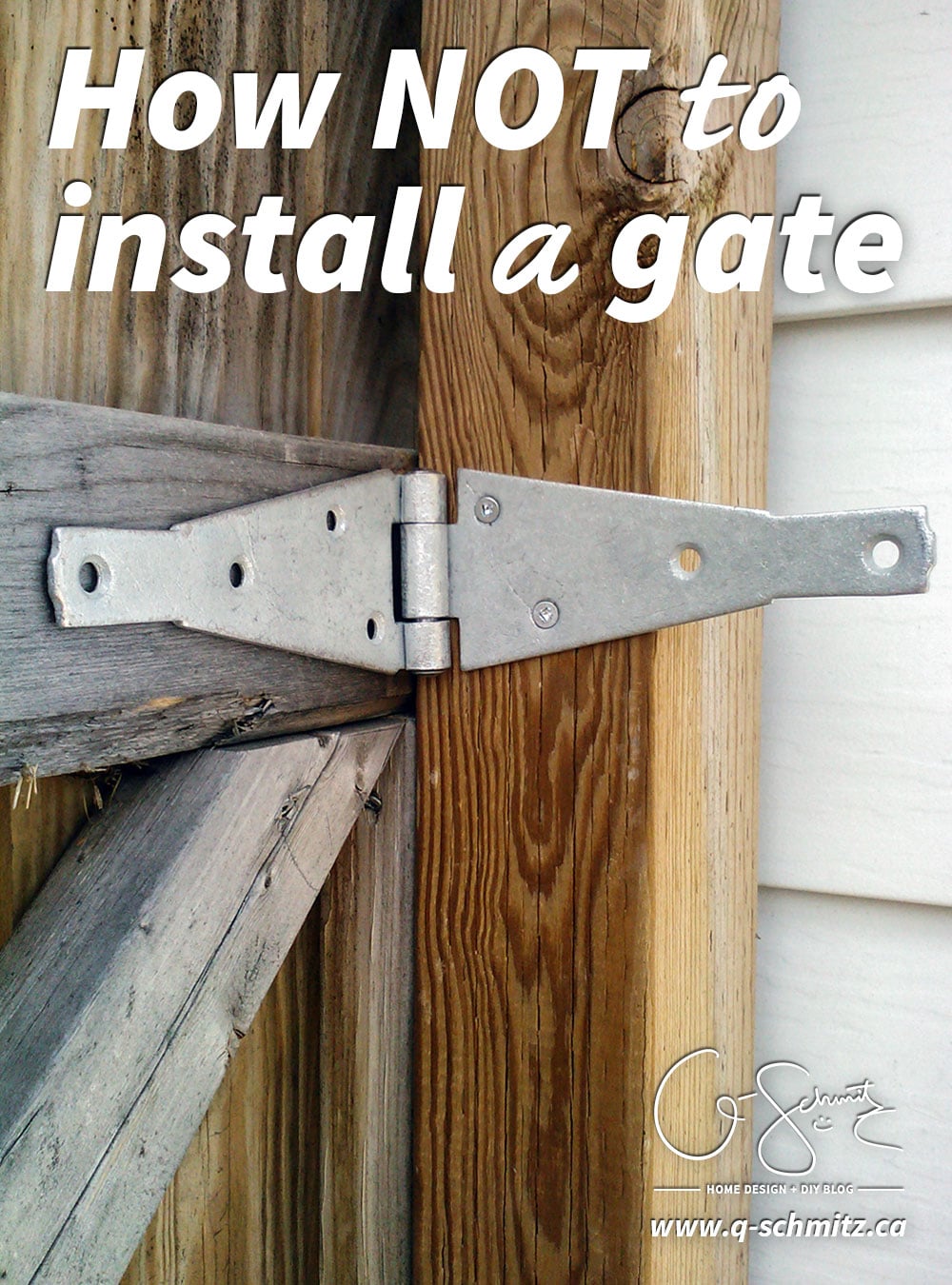 This was a great semi-permanent fix to our non-functioning door issue, and now we have gates that swing open and closed!
And, for an extra special treat – remember how I said that the other sideyard gate wasn't made exactly how I had envisioned it?  Well here's a picture that shows how the Husband actually built it: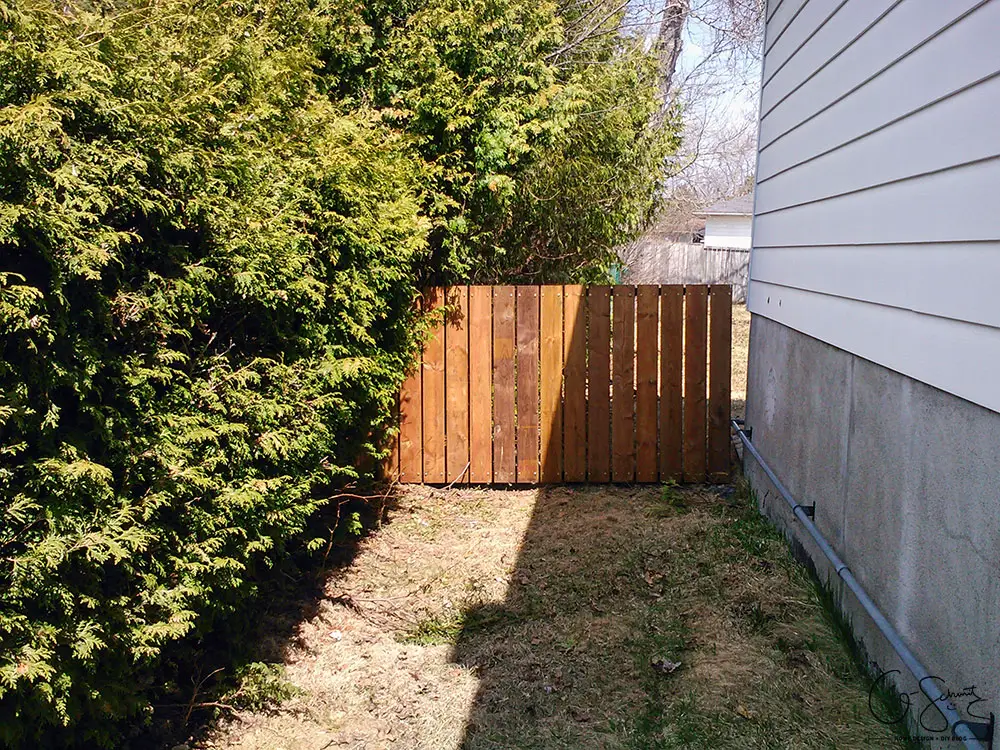 I was originally hoping for some nice black horizontal lines, rather than the traditional vertical wood.  Considering he made it fast (well, seeing how that pesky telephone jack isn't up yet…) it turned out pretty good!
So what do you think?  Have you ever attempted a "simple" DIY project that didn't go as planned?  I'd love to hear your thoughts!