Do you have a proper home office?  What about a designated office space?  With all the pandemic changes, people have been working from home more than ever!  We've been in this for about two years now, so while you may have your desk situation figured out, how's the filing going?  Today I'm going to be sharing my tips for organizing your home office!
While I try and keep up with filing and organizing my paperwork as much as I can, I realized that there were a few key areas in our home office that weren't as optimized as they could be.  Are you in that same situation?  Let's focus on these areas to remove the bottlenecks in the organization process.  Read on to see how you too can focus on organizing the home office!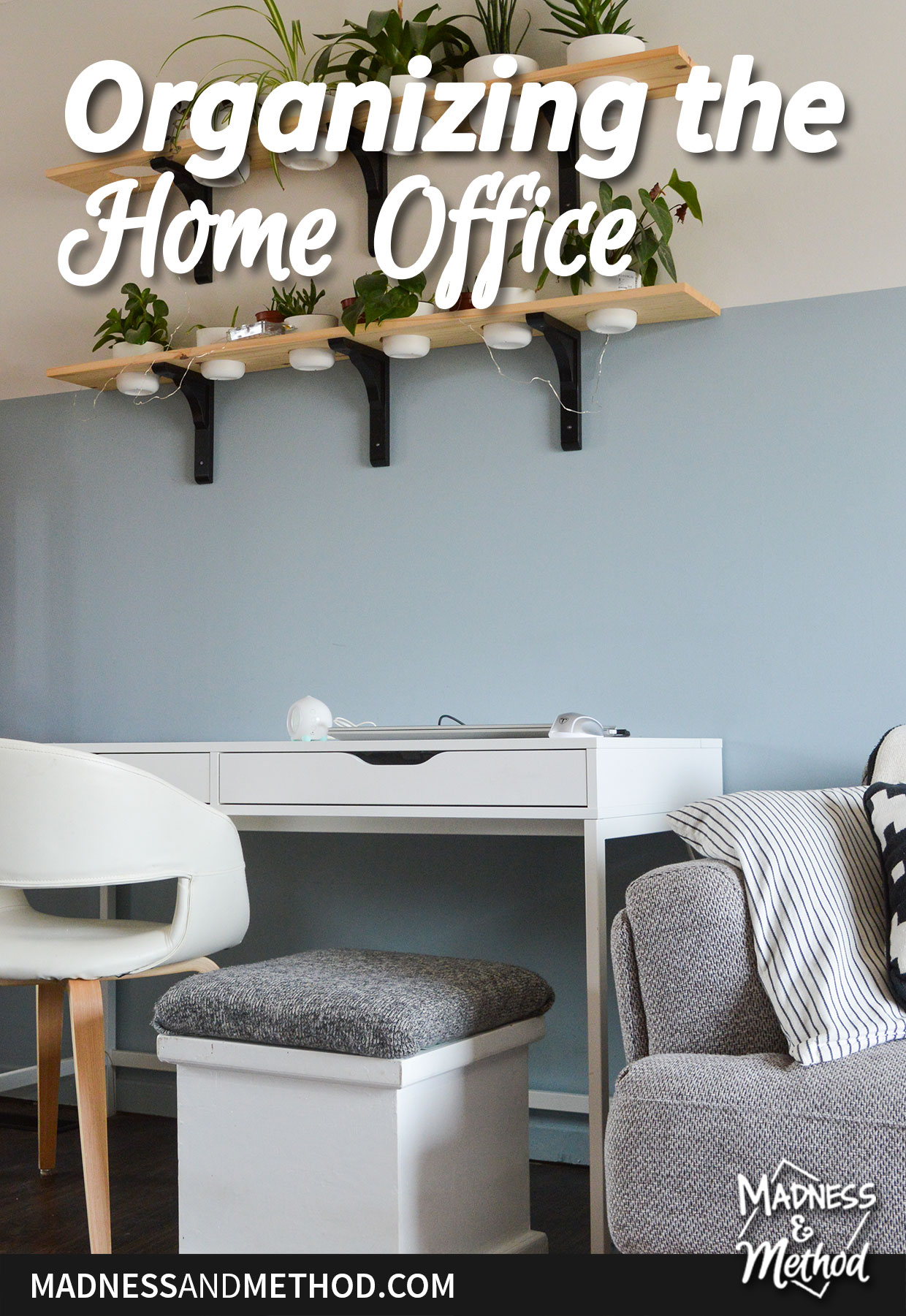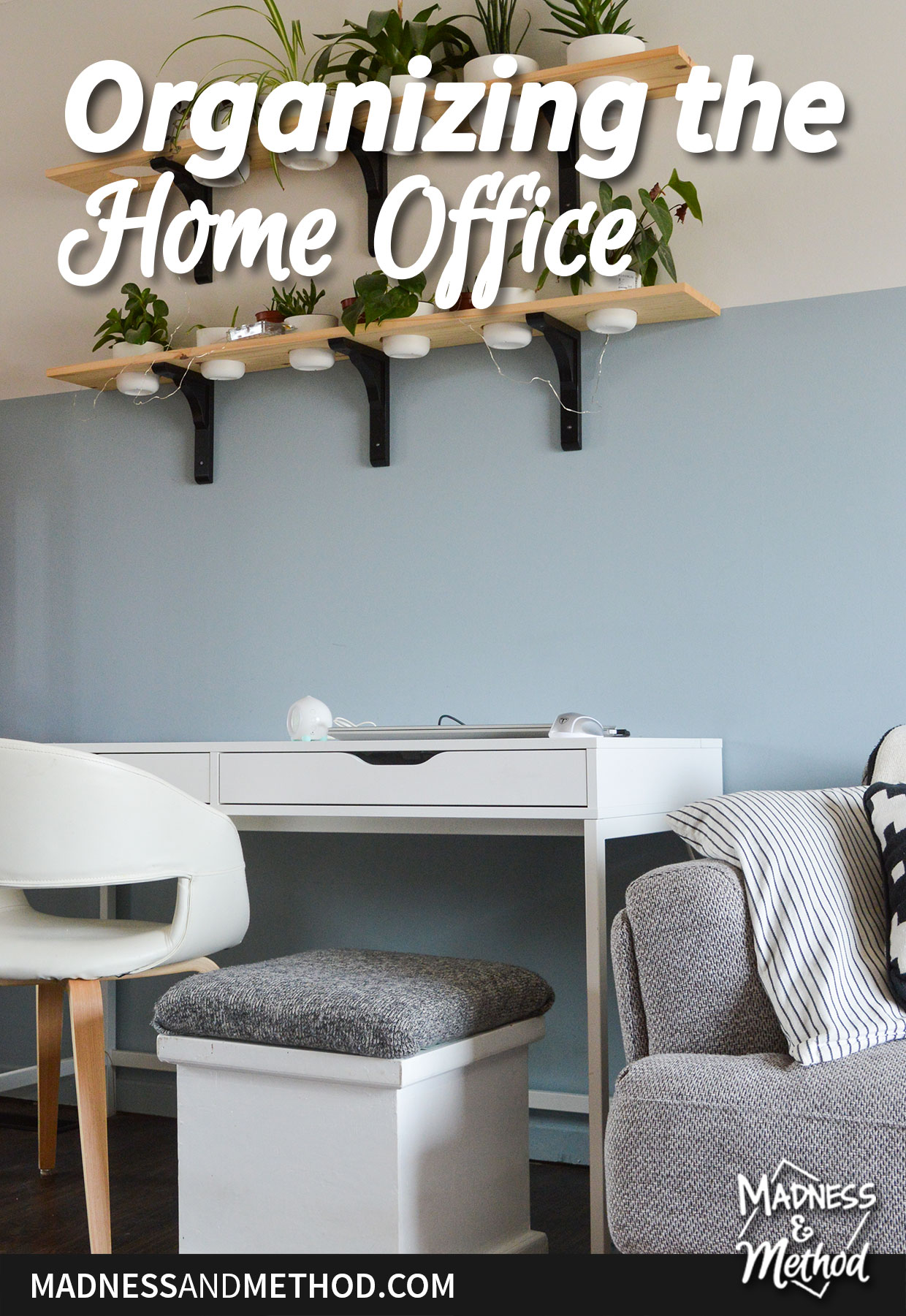 Oh, and this is mostly about organizing home-related files. It should apply whether you work from home or not, and if you're a homeowner or a renter.  Because, trust me, you do have files! 
This post was originally written on March 17, 2015. It has been refreshed with new information and tips, and republished February 18, 2022.
Our Home Office History
In our first house, we had a designated office room.  Then we started having kids, and eventually, our office moved into the basement living room.  There was still a lot of space, it was separated from the sofa/tv, and we had our own desks. 


Then we moved into our new house, and sold both of our desks.  With three young children, I needed an office space that would be near them, you know?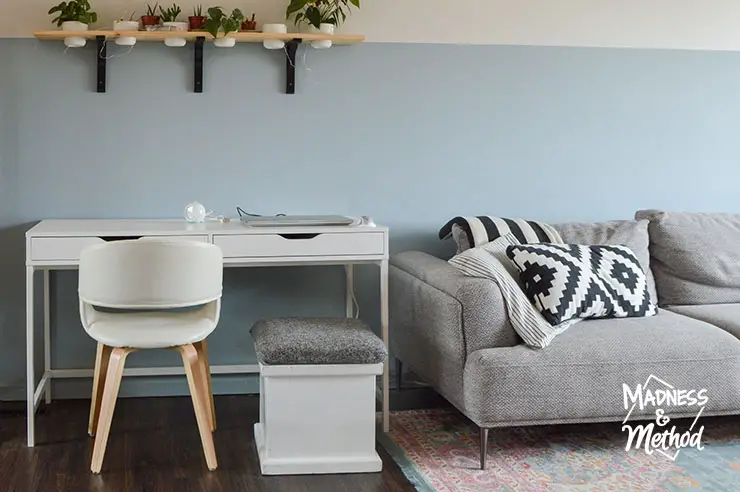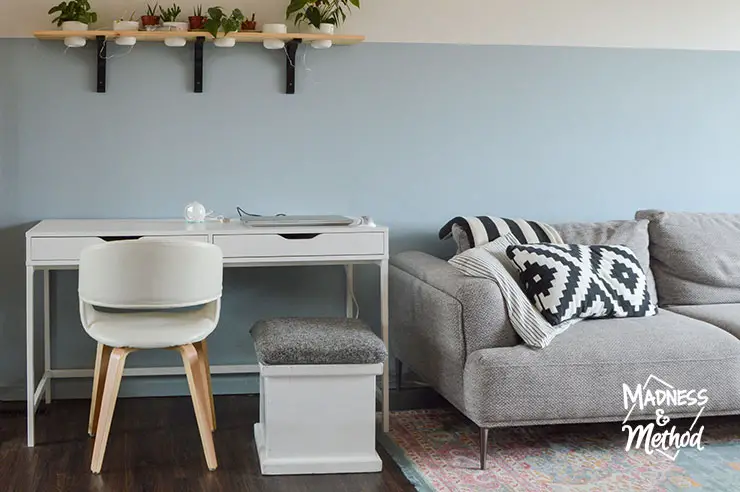 Now we have more of a carved out space in between the living and dining room.  Sometimes I wish it was quieter, but I'm not on the computer full-time, so it works.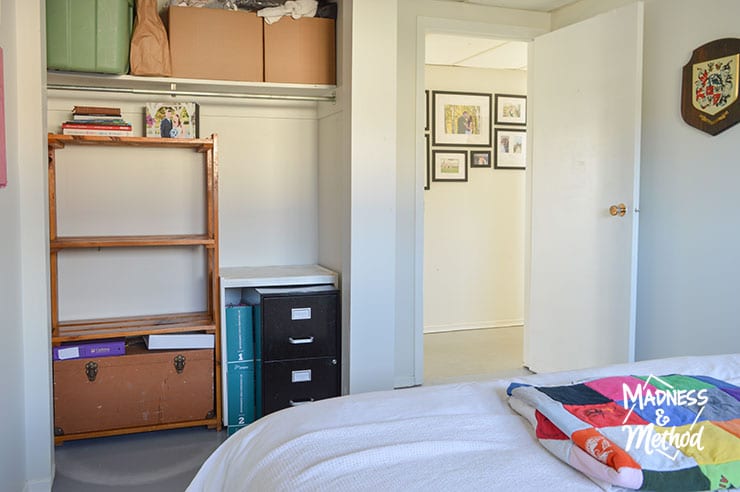 For this house, I don't have my home files nearby.  In fact, they're stored in the guest bedroom closet!  While it sounds like a weird spot, don't force yourself to choose an obvious spot for your paperwork.  (Unless you need to access things all the time).
Home Office Organization Tips
The first bottleneck I focused on was my filing cabinet area and paper storage.  We started with 3 different systems, and it caused more clutter than it helped.  When our first (inbox/outbox 3 tier) tray was full, I'd file to the next one, and so forth. This was essentially making me do twice the amount of work.  Instead of filing everything away properly the first time, I was just piling it up for later.  Trust me on this, it's WAY easier to put things away as soon as you can, rather than create a lot more work for your future self. 
Keep it simple!  Do you have a metal filing cabinet?  What about a filing drawer or box?  (And no, I don't just mean a drawer or box you throw papers into).  You need to designate a space that has upright files/folders that you can organize different categories into.  Don't have that?  A 3-ring binder with sheet protectors can work too. 
When you're going through your paper stuff, make a pile (or have a bin) for recycling.  Anything older than 7 years can get recycled, unless it's something you still want/need. (I save 8 years just in case my math is off, ha).  Things like tax receipts, work stubs, etc.  If it's your house info from the purchase and you still live there, keep it in case you need the info when you sell.  
It will take a long time to go through all your files the first time, which is why I stress how important it is to actually file everything as soon as you get them!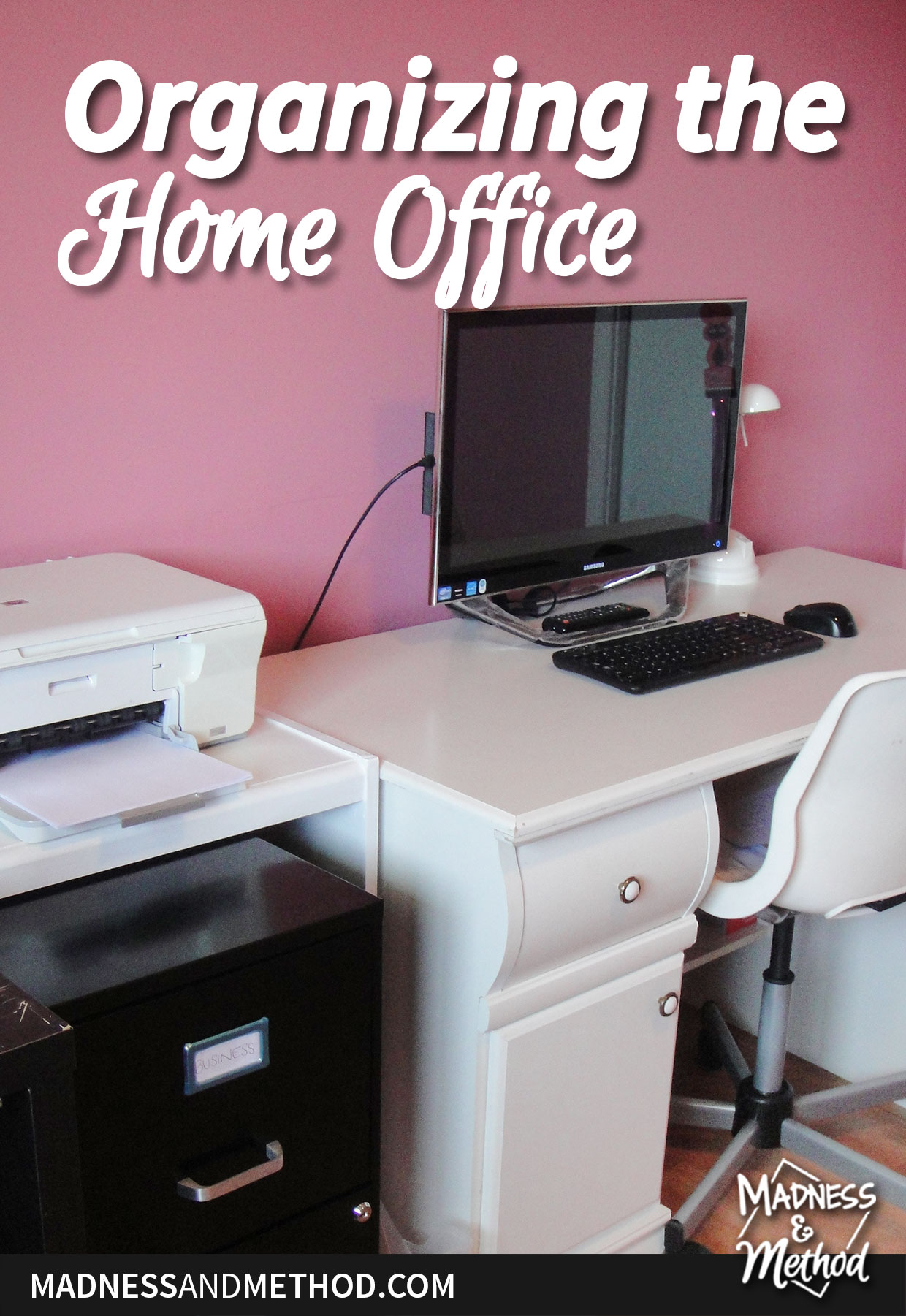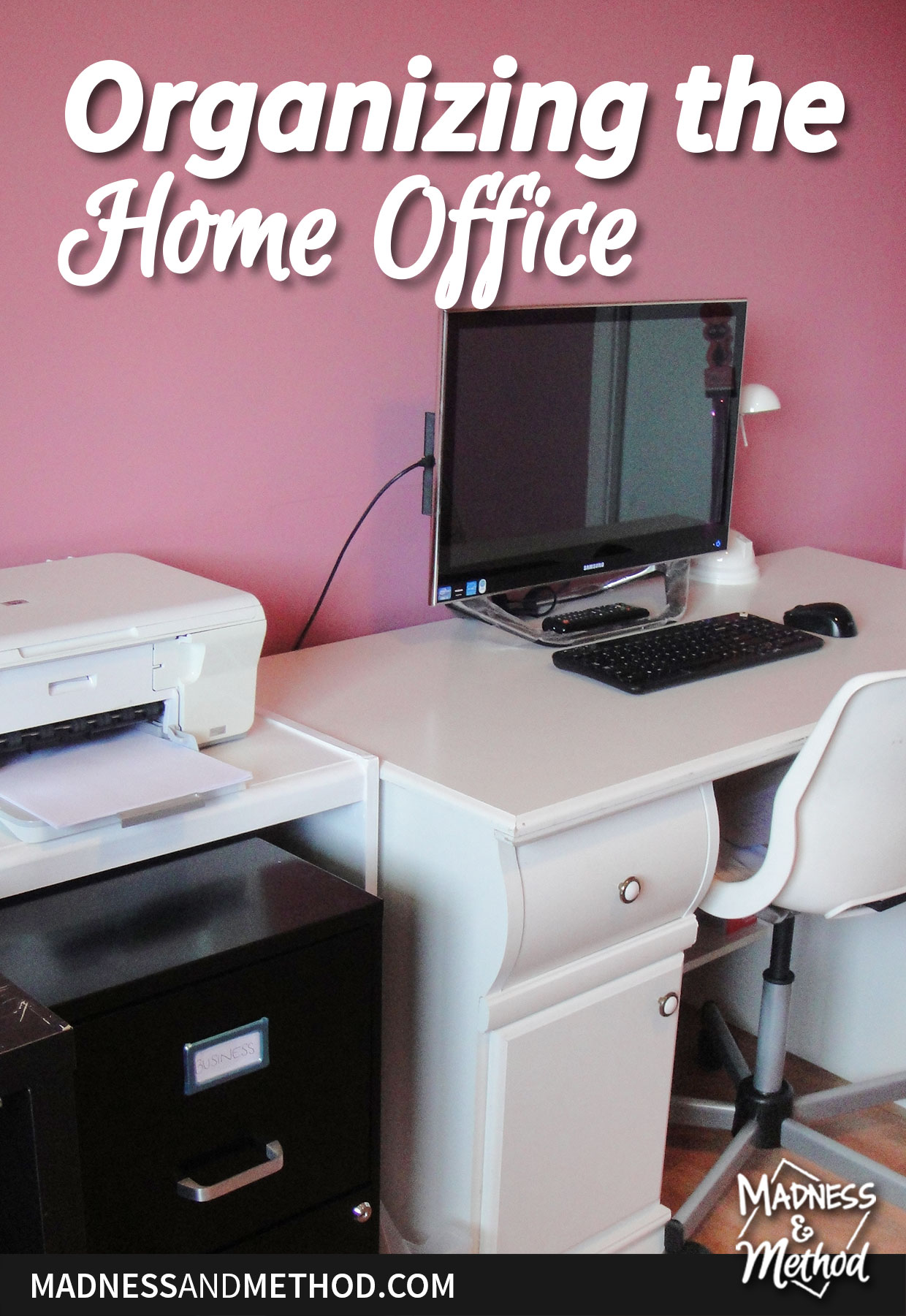 Paper Storage/Filing Ideas
Not sure how to organize your files?  Here are a few ways that have worked for me in the past:
Organize by category (ie: mortgage, car stuff, utilities, work stuff, each person gets a folder, etc), or
Organize by year
I technically use both systems, for different things.  My older/original system was organizing things by category.  That works/worked really well, because I seemed to always be filing things.  Now that we have more digital files (think: utility bills), I am not filing as much.
SO I use a modified combo of category/date and files/binders.
For our paperwork that we don't access a lot, but still need to keep, I have them sorted into category files.  Because we own a few homes, I've started using designated binders for each house. 
In the binders, I have all the receipts for purchases/renovations/etc, organized by year.  Each time I have a new receipt, I just put it in the sheet protector for that year.  (Plus, I have a spreadsheet with all the purchase details/price too).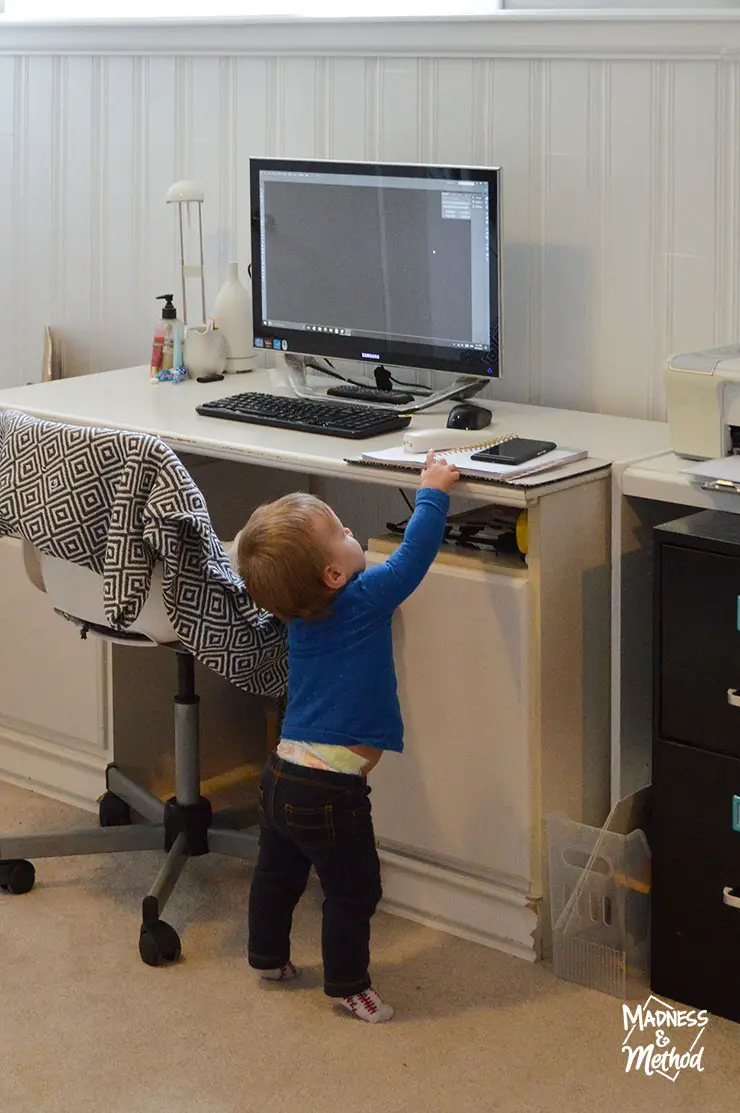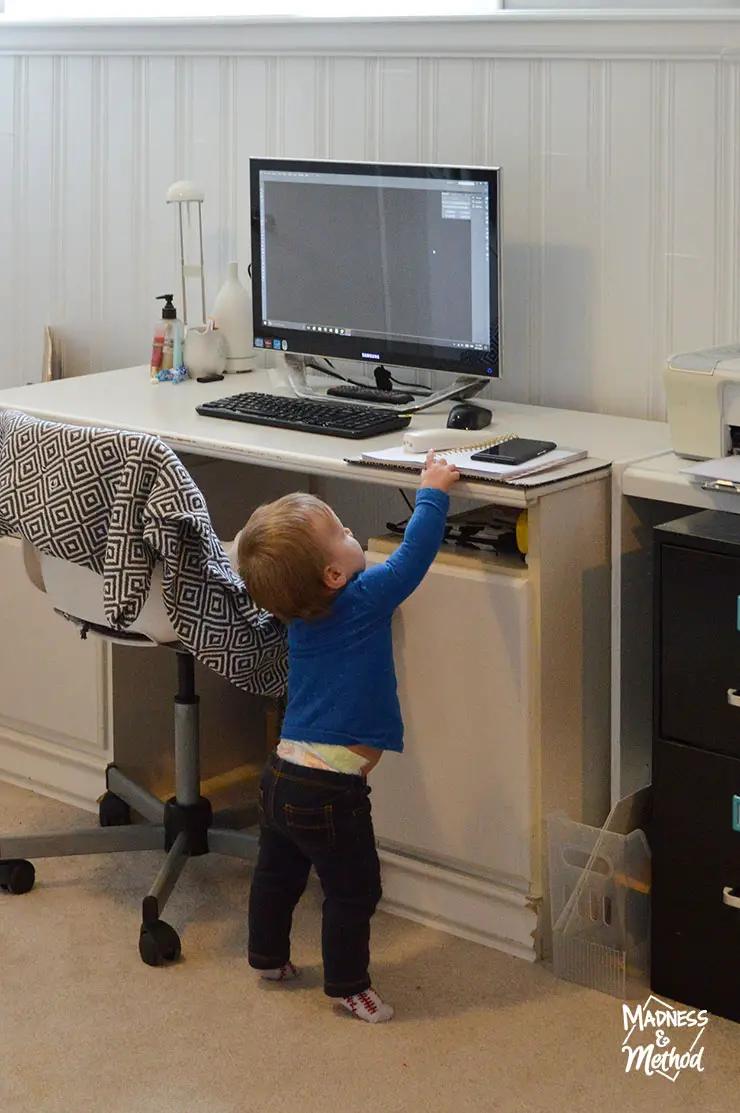 Essentially, I use the spreadsheet for planning/tax-filing, and have all the paper copies of things as backup.  If ever we sell one of the homes, I could repurpose the binder and sheet protectors for something else.
You can use the same system for each of your kids too.  Or pets, or whatever! 
Both organizing by year and by category have their advantages/disadvantages; but I'm sure you'll find a method that works for you :) 
Organizing the Office Supply Drawer/Bin
Do you have a desk with a drawer (or drawers)?  Chances are, it could get messy!  If you don't have a drawer, maybe you have an office supply bin that you carry your pens/stuff around as needed.


My original desk's drawer was a lot deeper, so things could get buried a bit more.  Now, I have a much larger, but shorter drawer.  (And the Husband uses the other drawer).  There's a small bin for writing utensils, a section for "to-do" things, some post-it notes, and half is designated for my writing journal/binder and my agenda.  It's been a couple of weeks with this new system, and I'm liking it so far!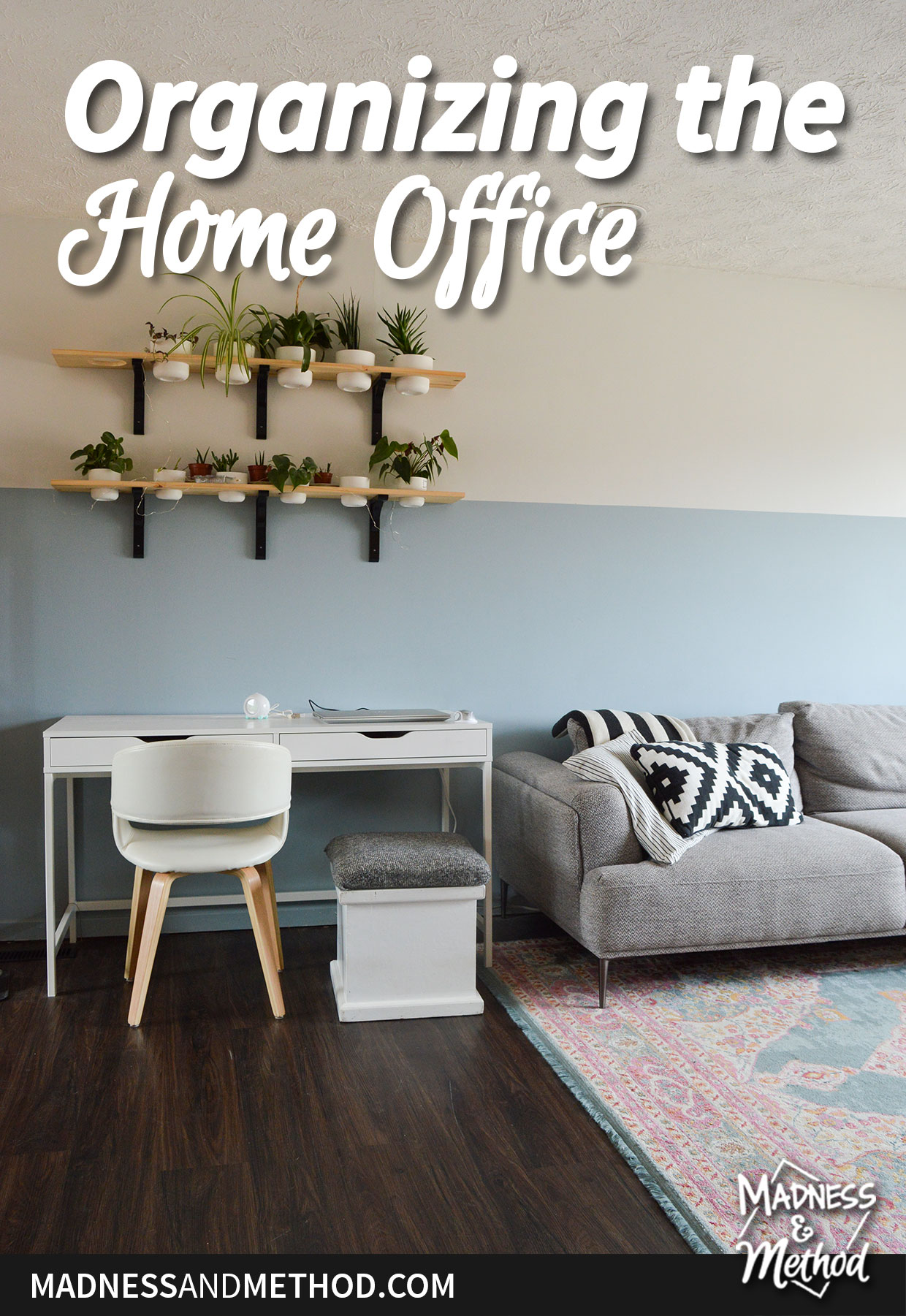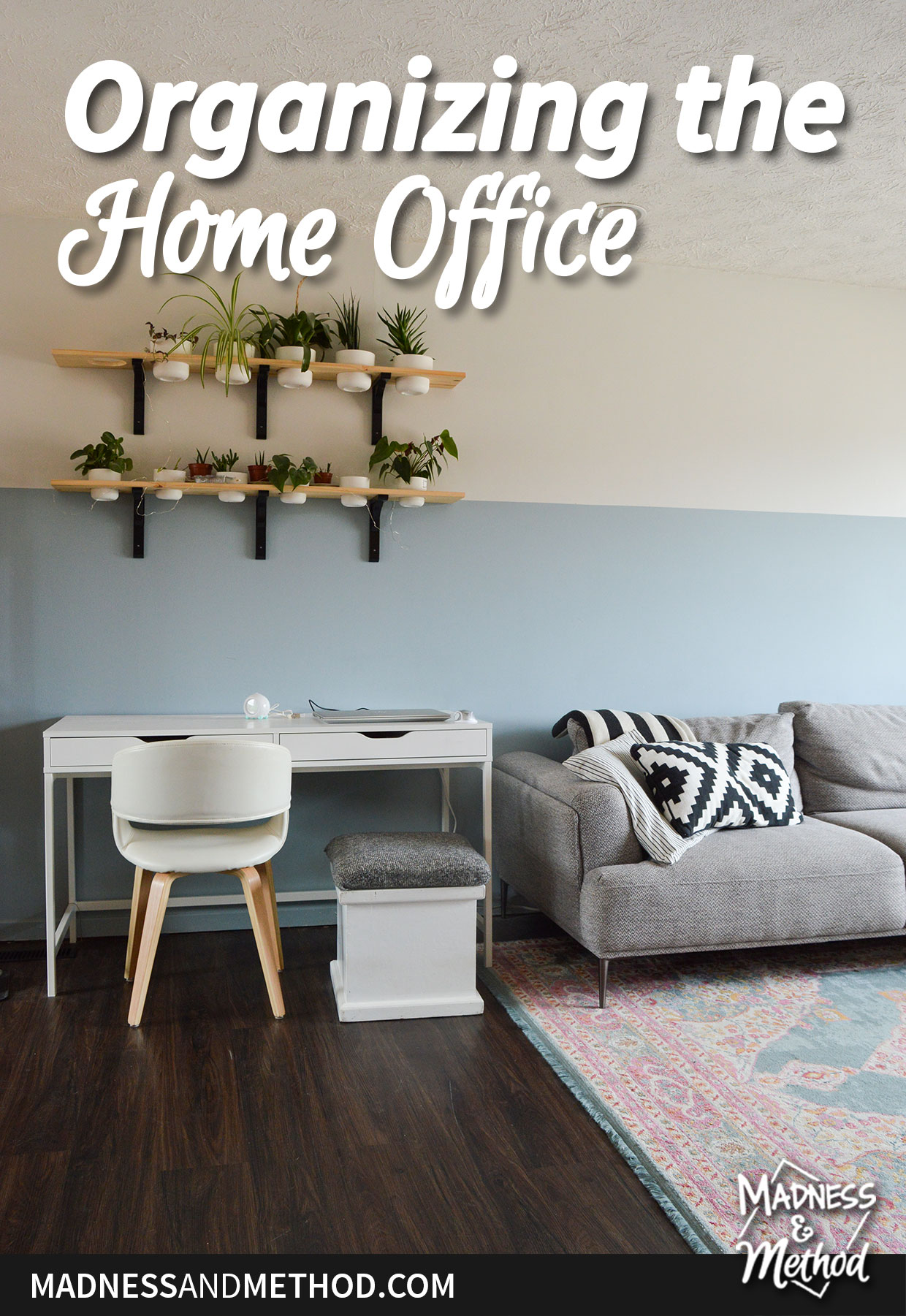 Do you have a designated home office organization space?  If so, has your filing become neglected like mine used to be?  I'd love to hear how you're going to tackle your office space – or maybe you have tips and tricks of your own? 
Share your thoughts in the comments!