We're over the hump of projects that need to be completed for our One Room Challenge new master bedroom!  I was hoping to have our wallpaper installed this week, but I just finished painting the wall treatments purple this afternoon.  So, I figured I could share some modern floral wallpaper options instead.  And yes, they all have some purple accents!
– Note: This post contains affiliate links. See more information about affiliates here. –
Okay, before I get to the roundup, let me give you a quick crash course of what's been going on.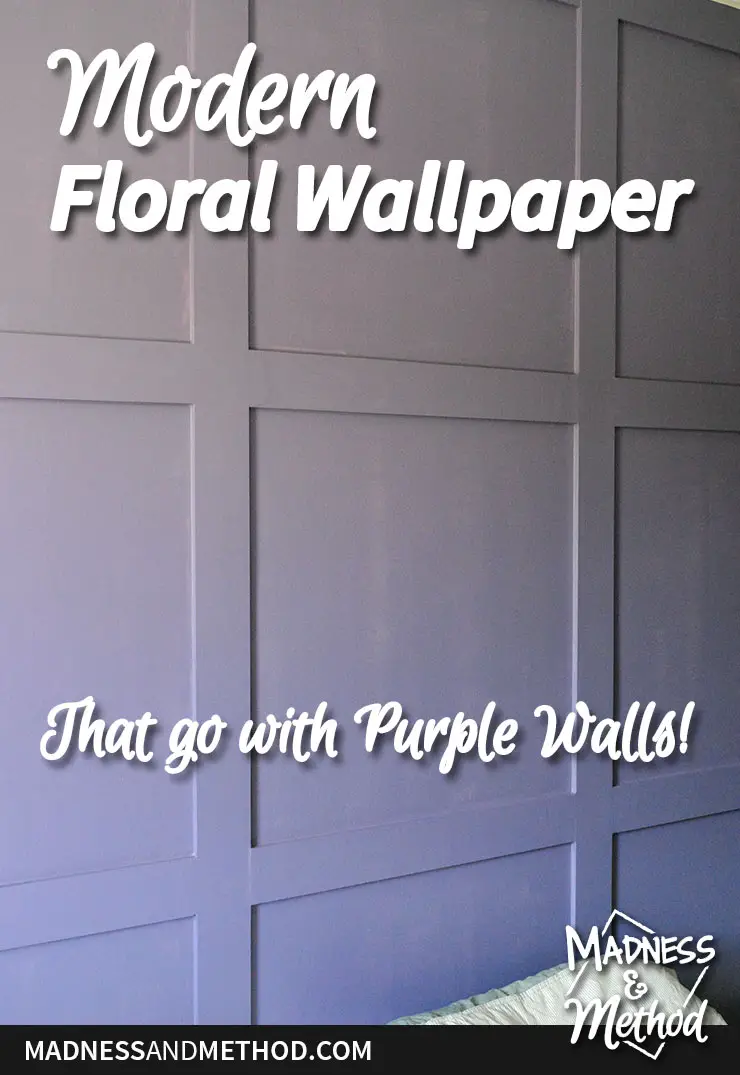 We're making over our master bedroom at the new house for the Spring 2020 One Room Challenge.  Haven't heard of the One Room Challenge before?  It's a twice-yearly online design event where home bloggers makeover one room in six weeks.  Because of COVID, this year's event was pushed back AND extended to eight weeks.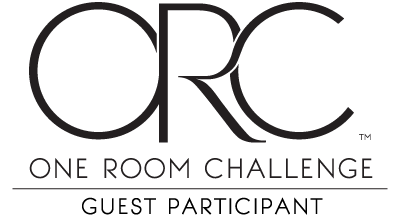 Progress So Far:
Week 1: Master Bedroom Design Plan
Week 2: How to Plan Wall Treatments Video
Week 3: Bedroom Progress + To-Do List
Week 4: You're here!
There are hundreds of other bloggers also completing rooms this round, so check out the full linkup (and featured designers) here.
Work Completed This Past Week
Last week I had finished all the small details to get the square board and batten wall treatment up.  On Wednesday, I decided to do another small round of patch to cover the deeper joint lines.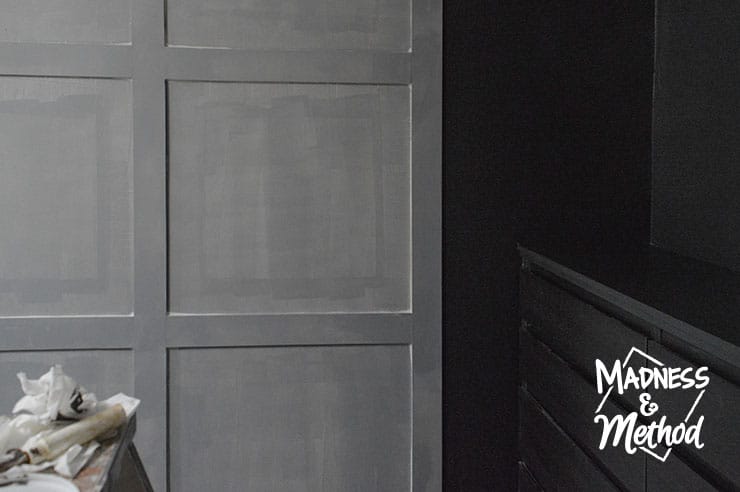 Then sanding on Thursday, and another quick coat of primer on Sunday.  (Notice that the closet got darker too!).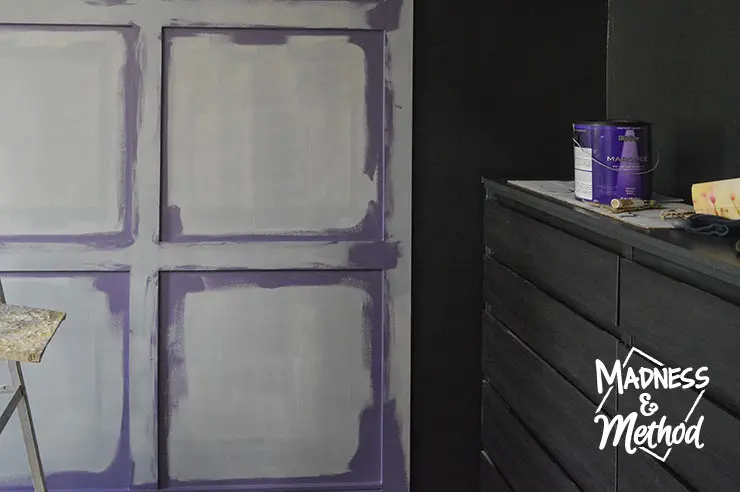 And yesterday I finally got around to starting the purple paint!  It took me about 2 hours to brush all the edges.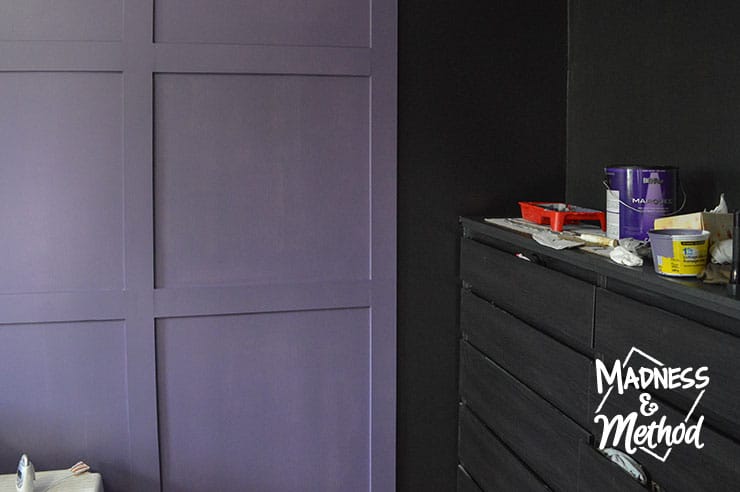 And probably another 2 hours to roll the paint in all the squares (and on the wood).  Thankfully we had some helpers watching the children :)
Here's a little animation to break it down: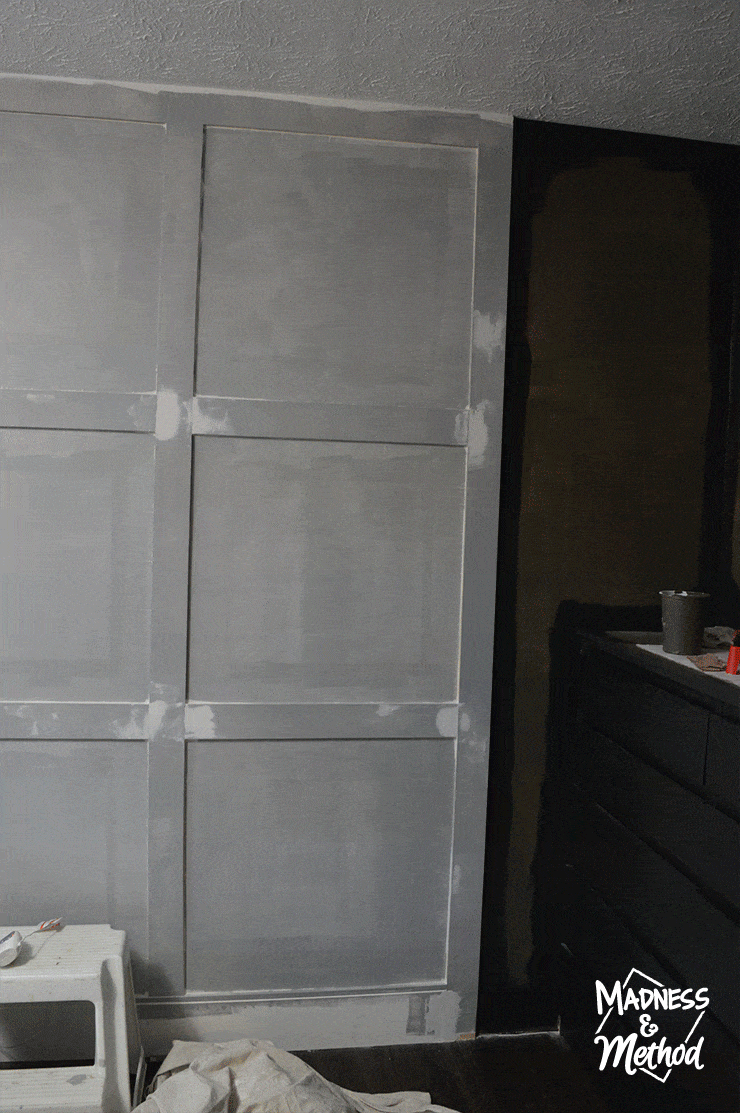 The closet was also fully caulked and painted, casings primed/painted, and I drilled all my pocket holes in the closet doors (to be assembled).
In non-ORC news, we also did a drive back and forth between our old house and new house each day.  I was on the Thursday and Saturday shifts, hence why not too much work was completed in this room.
Ready to Wallpaper!
I just finished the second coat of purple today, so now we are done with all the painting in this room!  (Well, maybe some touchups at the end once everything is in place).
Darn, and I just remembered that I have to paint the closet doors… but technically those will be painted elsewhere…
Anyways, make sure to check out the post last week with the full to-do list if you're curious :)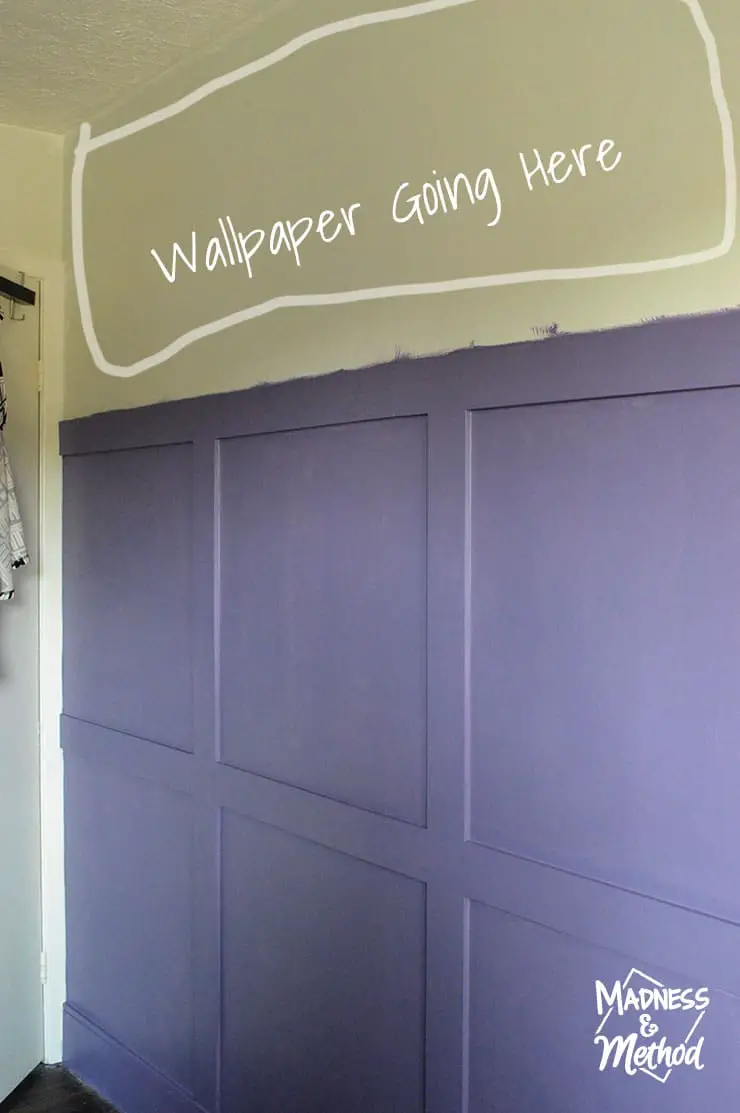 So, if you didn't gather from my design post, I'll be installing a floral wallpaper on the top 1/3 of the room.  (The wall with the headboard is a full board and batten.)  I've been wanting to try out some wallpaper for a while and fell in love with this pattern a long time ago.  (Like when I was looking for wallpaper for our nursery dresser in early 2018).
The Husband didn't say much about my design when I showed him the moodboard but then was against the wallpaper after it was ordered.  I think it has to do with the wallpaper in general, and not the flowers?  We'll see…
Anyways, here are a bunch of other floral wallpapers that include some sort of purple element: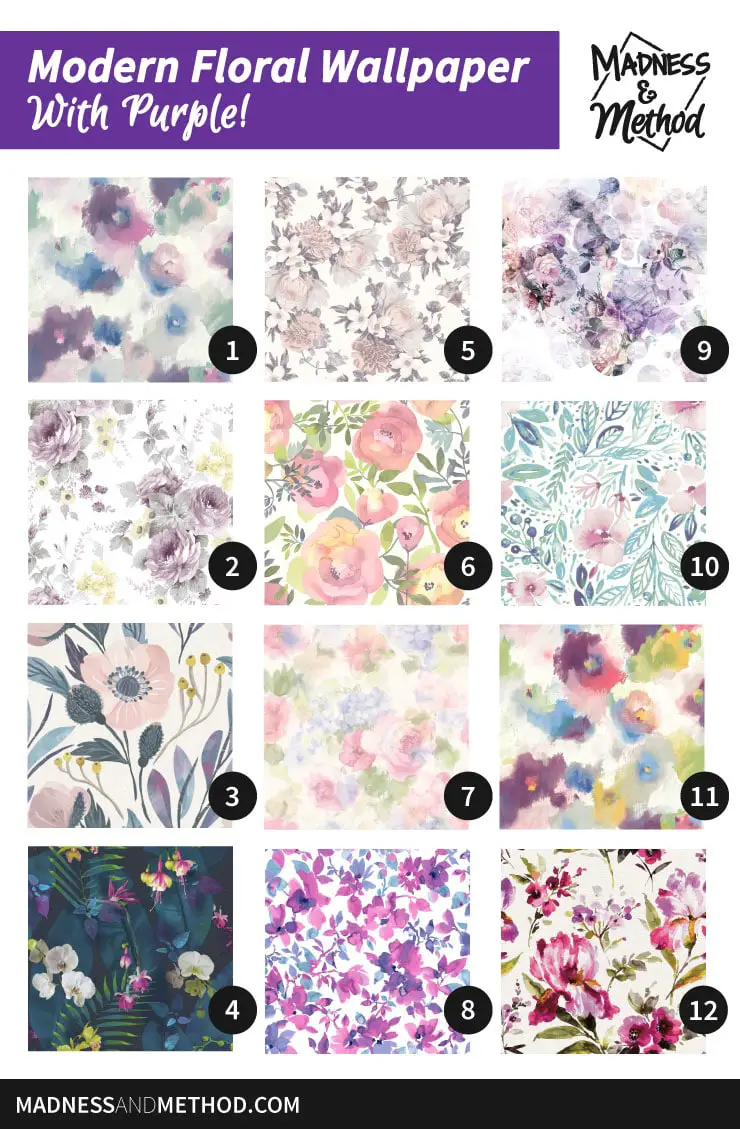 (Because purple was definitely going to be the main colour).
Modern Floral Wallpapers (to go with Purple Walls)
#1 is what I chose, and #11 looks like a copycat in a different colour scheme.  #9 is so pretty but is a full mural (as compared to just a repeating pattern).  #10 is my runner up and could work with the same colour walls and curtains I chose.
Do you have a favourite?
I think most people would see my moodboard and assume this bedroom was for a teen girl or even a nursery.  But I love the bold colours and I'm confident that we'll make it work :)  (Aka that the Husband will like it too)
If not?  Well, it's just paint!  And a removable (peel and stick) wallpaper.  If he doesn't like it, he can change it, ha!
What's Next:
I'm going to turn my attention to the closet/doors now because that's the other big element in the room that needs to be done.  Next week I'll be chatting about how we came up with our custom storage solution, and hopefully working on the doors a LOT.
And of course, I'll need to install the wallpaper too.  Maybe I'll do that tomorrow?  (I was planning on installing the closet rod and shelves tonight… but can't find the pieces I bought…).