Looking for some simple party prep?!  As both a party attendee and host, I've had the chance to see firsthand what can kick a party off to a good start.  Here are my 5 tips for preparing for a holiday party when you're hosting!  Don't worry though, these tips can be used for almost any type of party, so make sure to save this for later :)
Are you hosting a party this year?  Make sure to check out my Holiday Party Planning list for what to do before the big event.  Today I'm going to go over what you'll need to prepare the day of (or maybe the day before).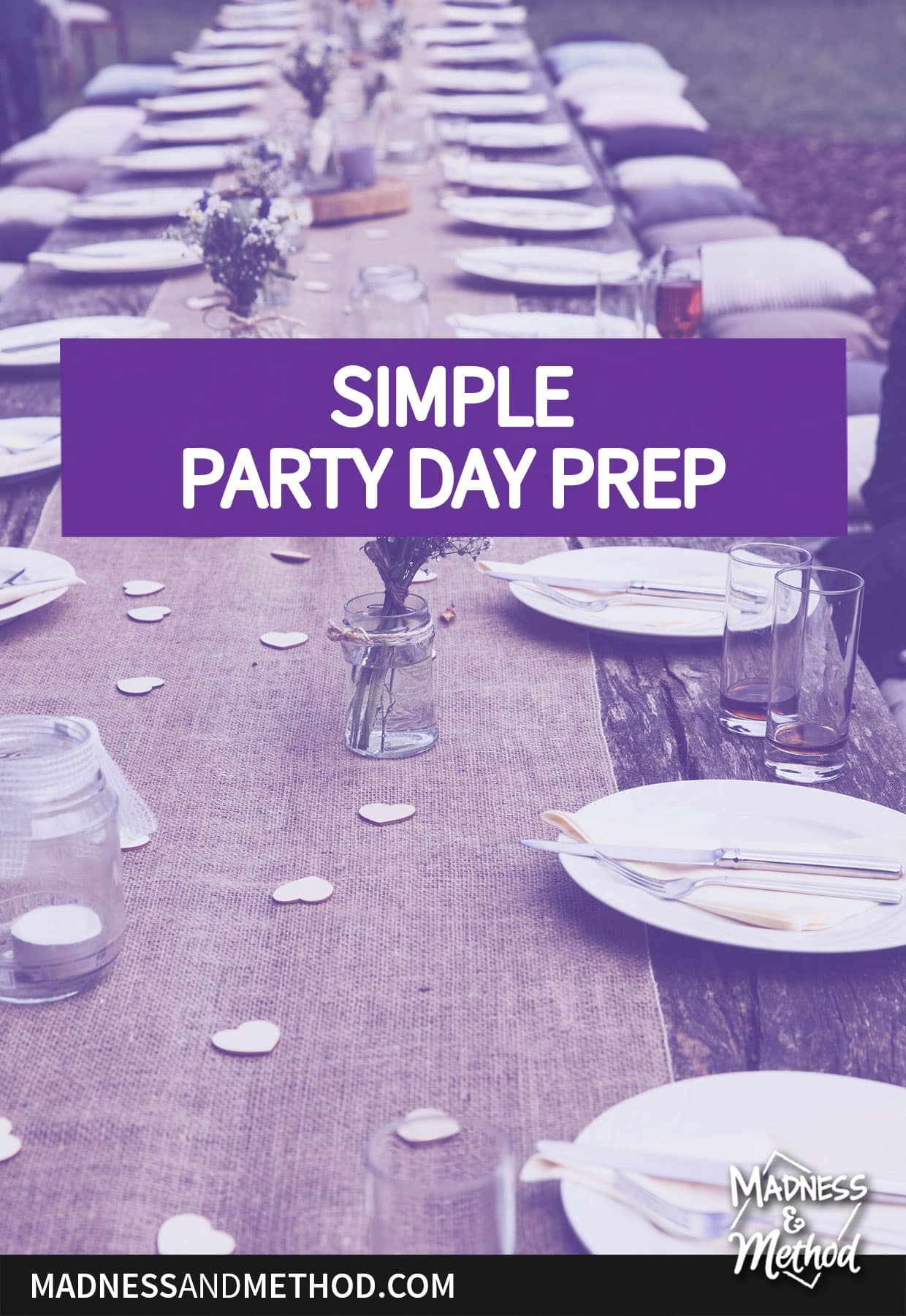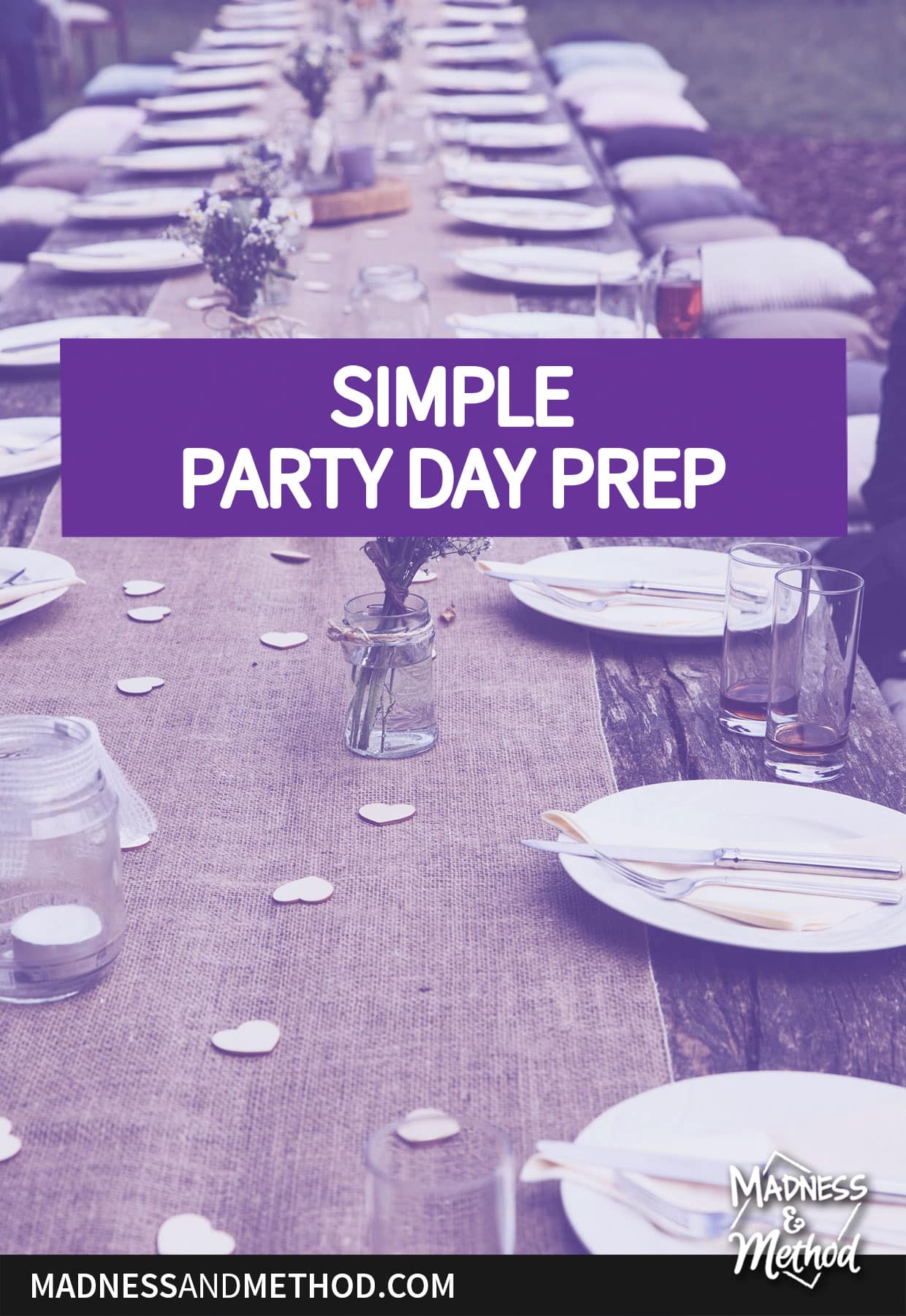 Hosting a last-minute party?!  Don't worry, you can still take care of most of these things.  AND no matter what, my number one tip is to relax (and enjoy)!
This post was originally published December 05, 2015. It has been refreshed and republished December 02, 2022.
When I first wrote this post, it was before we had any kids.  My party hosting (and attending) has changed since then.  Plus, we went through a global pandemic that drastically altered our ability to have parties.  Even so, these simple party prep tips should come in handy as things start to open up again! 
Party Prep Tip 1: Plan the Menu
Just because you plan the menu, doesn't mean you have to provide everything on the menu.  Hosting a potluck-type meal (and/or asking guests to bring something specific) takes stress off the hosts.  There is less to cook, and it's more cost-effective if you want to save money (I think that's everyone!).  Plus, people are guaranteed to like at least the thing they brought… so there's an assurance against any picky eaters haha!
For the majority of holiday parties I've attended, the host usually prepares the main course (think: turkey), and has guests bring sides.  It's necessary to plan who is bringing what ahead of time, so you don't even up with 10 salads and no potatoes.  For summer BBQs, usually guests BYOM (bring-your-own-meat) and the host might have sides. 
Of course, you can always provide all the food, just be sure to get any dietary restrictions ahead of time! 
Bonus Tip: Easy Snacks
Having "emergency party snacks" ahead of time is a great idea!  I swear, my parents were always ready to make a charcuterie board at a moment's notice, but the type of snack you want is up to you.  Before we had kids, the Husband would often spring "we're having a group of people over tonight" on me.  Finally, people love eating, so it's a good idea to provide snacks while waiting for a big meal to cook.


Party Tip 2: Create a Designated Drink Zone
Are you okay with people going in and out of your fridge?  Do you have space for anything they may bring?  Set up a drink zone to mitigate these problems!  You can substitute a cooler with ice, or leave the drinks outside if you're having a winter party.
By leaving markers and plastic glasses out, people can write their names on their cups so they wouldn't get mixed up.  You could always use real glasses and little wine charms, but people always misplace their drinks, and you may not have that many cups!
For our last big party, I provided the mixes (aka pop/juice), ice and garnishes.  Check out my post on brunch beverages for drink ideas!  
Party Tip 3: Provide Seating for Guests
If you're hosting a sit-down meal, you need enough chairs for all your guests.  Guests don't all need to sit at the same long table (did anyone else sit at the "kid table" growing up?), but they do need to be able to sit down and eat. 
Speaking of kid tables, make sure to have seating appropriate for the ages of your guests.  Yes, kids can sit at the big table too, but folding chairs are often recipes for disasters for little bums that can't hold them open.  On the flip side, if you have elderly guests, it makes sense to have comfy chairs or sofas nearby.
Hosting a huge event and can't provide chairs for everyone (or don't have the space?).  Guests still need to be able to put their plate/drink down somewhere while they're eating (think tall bar tables).
Party Tip 4: Have Guests Help Out
I had heard this somewhere a long time ago – to never be 100% ready for your party.  That way, it doesn't make it too awkward if you have guests arrive early – because they can help set things up.  But I mean, any excuse to not have things done is good, right?  For our last party, I left all the cutting up of veggies, cheese, and meats to the last minute, and let people set up the snack board.  
Bonus Tip: Party Playlist
Honestly, I'm not a huge party playlist person (unless it's a big party-party, ha).  But for home get-togethers, I prefer quiet.  However, I know that most people like a little background music – and creating a party playlist is a fun idea to set the vibe for your event!  This is also something easy that guests can help out with, so that's why I wanted to include it here :) 
Party Tip 5: Make Set Up (and Clean-Up) Easy
The type of party (and how far in advance you've planned it) will dictate the decor.  My biggest tip is to repurpose things you already have (ie: moving decor that's throughout your house to the party location).  If you need to buy things new, the best idea is to purchase neutral-themed items.  Red plates can be used for Christmas, Valentine's Day, a birthday, etc. In comparison, something that says "Merry Christmas" or "Baby's First Birthday" tends to limit its uses!  When I'm hosting a dinner party, I like to set the table up so that there will be room for food (see tips #3 and 4 above).
When it comes to clean-up, make sure the garbage/recycling bins are easy to find!  Don't want to bring out a big bin?  Have a little box or something smaller nearby (like near your drink station!).  Always think about cleanup when it comes to decorating too!  Small, messy items may be cute, but they can get everywhere you don't want them to and create a hassle later.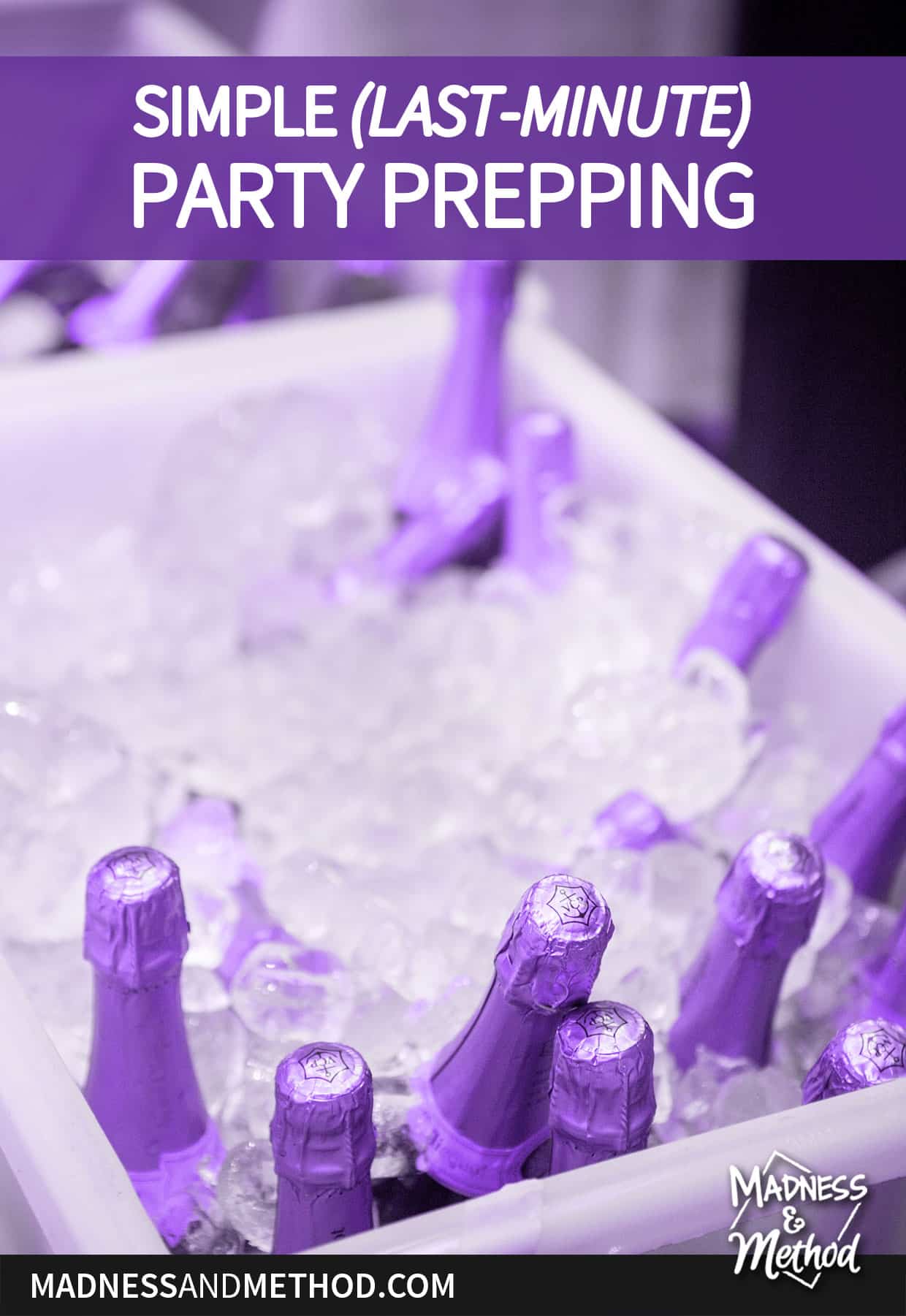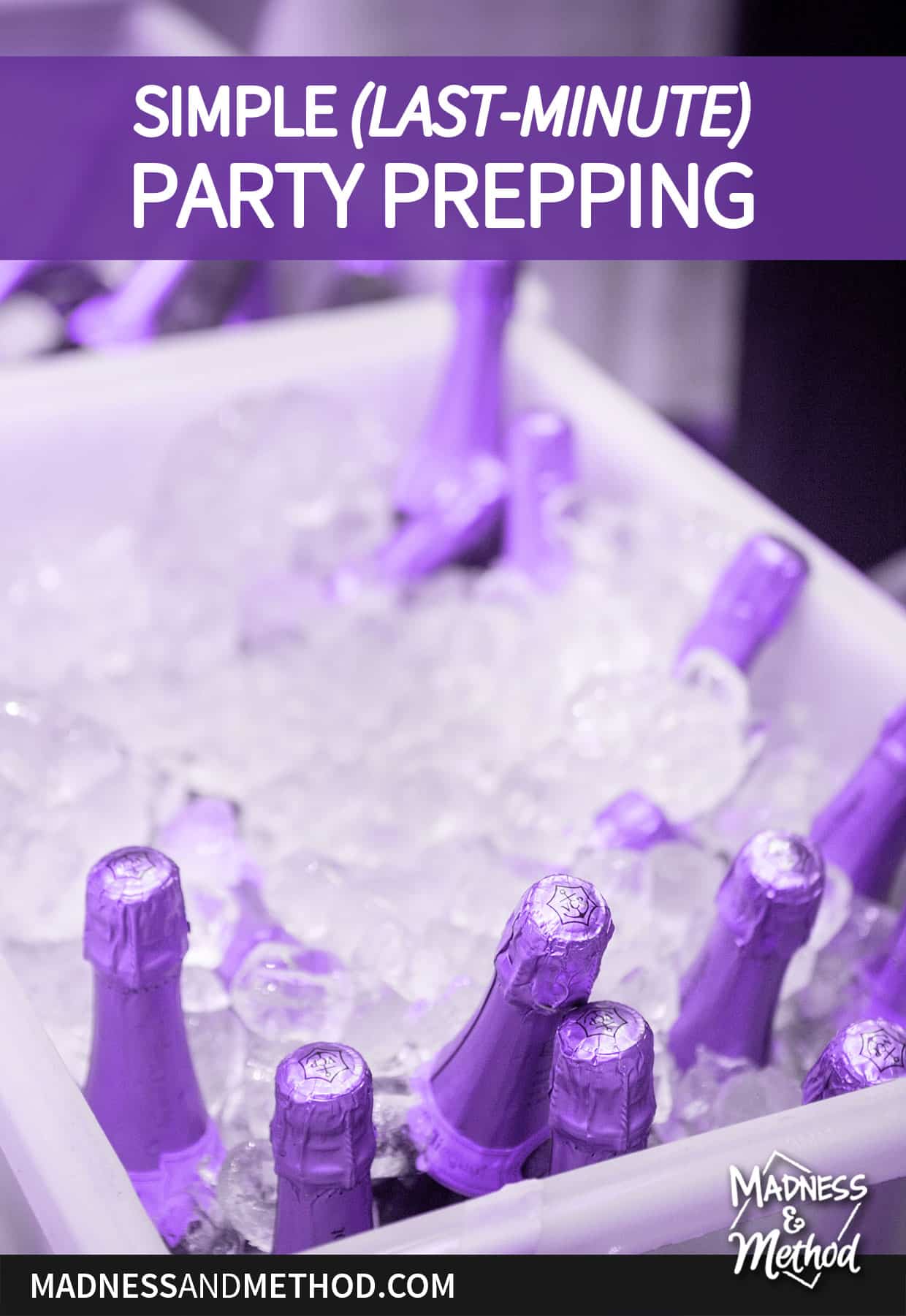 I hope you enjoyed my simple party prep ideas and can use some (or all) of them in the future!  Personally, my favourite parties to host are ones that are a mix of organized and casual.  I like to set a theme with the food, rather than the decor, and it's always fun to think of something new for the next event.  (Which, let's be honest, is mostly kids' birthday parties nowadays!).  
Have you hosted any parties lately or are you planning on having some people over for the holidays?  I'd love to find out what other tips you might have – leave them in the comments!
Looking for more party-planning posts?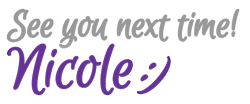 Stock photography by Stella de Smit, Matt Bango and Natalie