Winter officially starts next week – but I think everyone can agree that December feels more wintery than fall-like.  (At least where I live, ha).  This winter home decor moodboard includes plenty of cozy textures, deep, cool hues, and things to keep you warm.  This is my final seasonal decor post – so check it out!
– Note: This post contains affiliate links. See more information about affiliates here. –
Not sure if it's because I was cold while working on this moodboard – or because winter is the coldest season, but I really looked for warm items.  Well, technically I try to include seasonally appropriate things (of course).
Either way, let's get to this fun winter moodboard!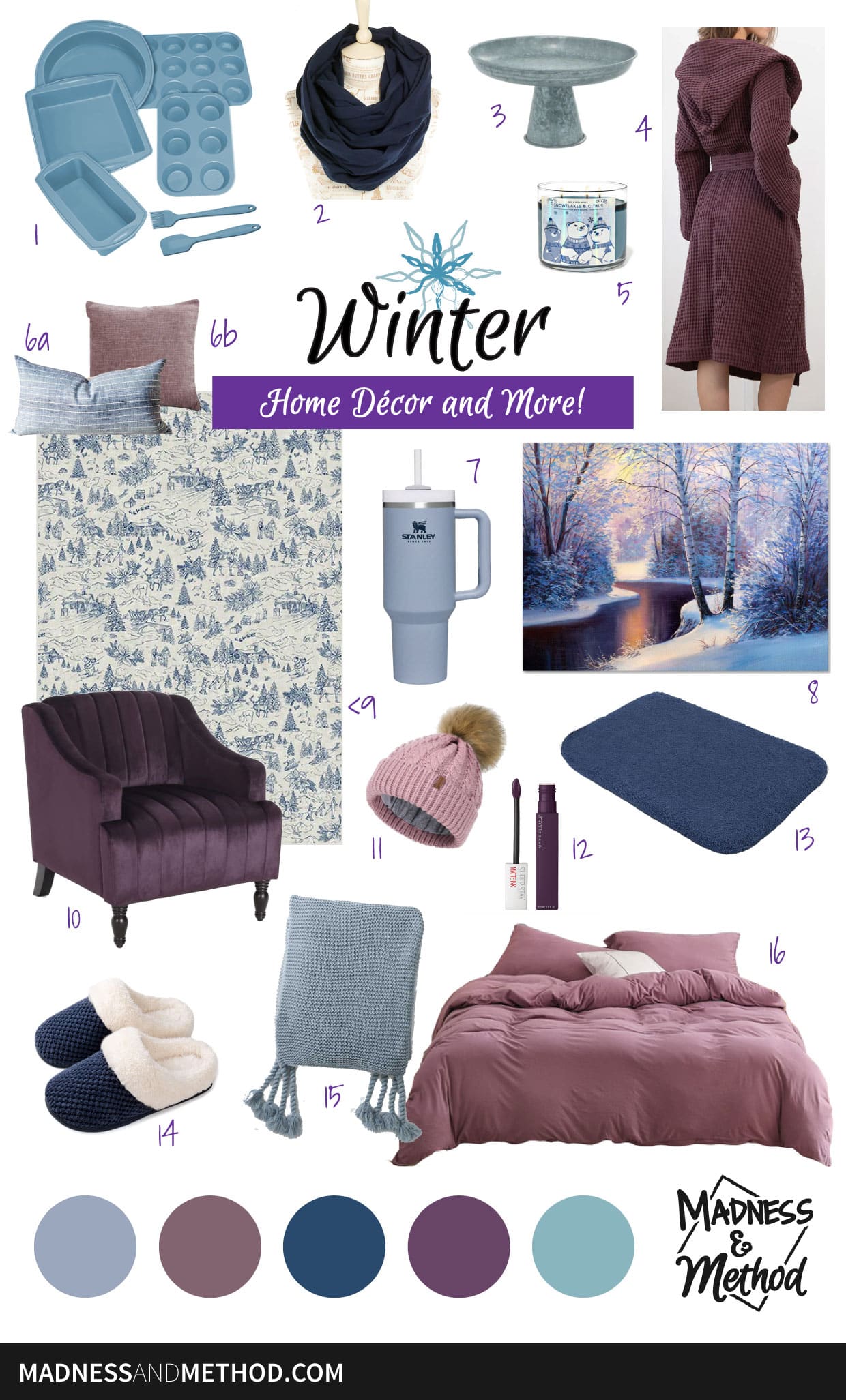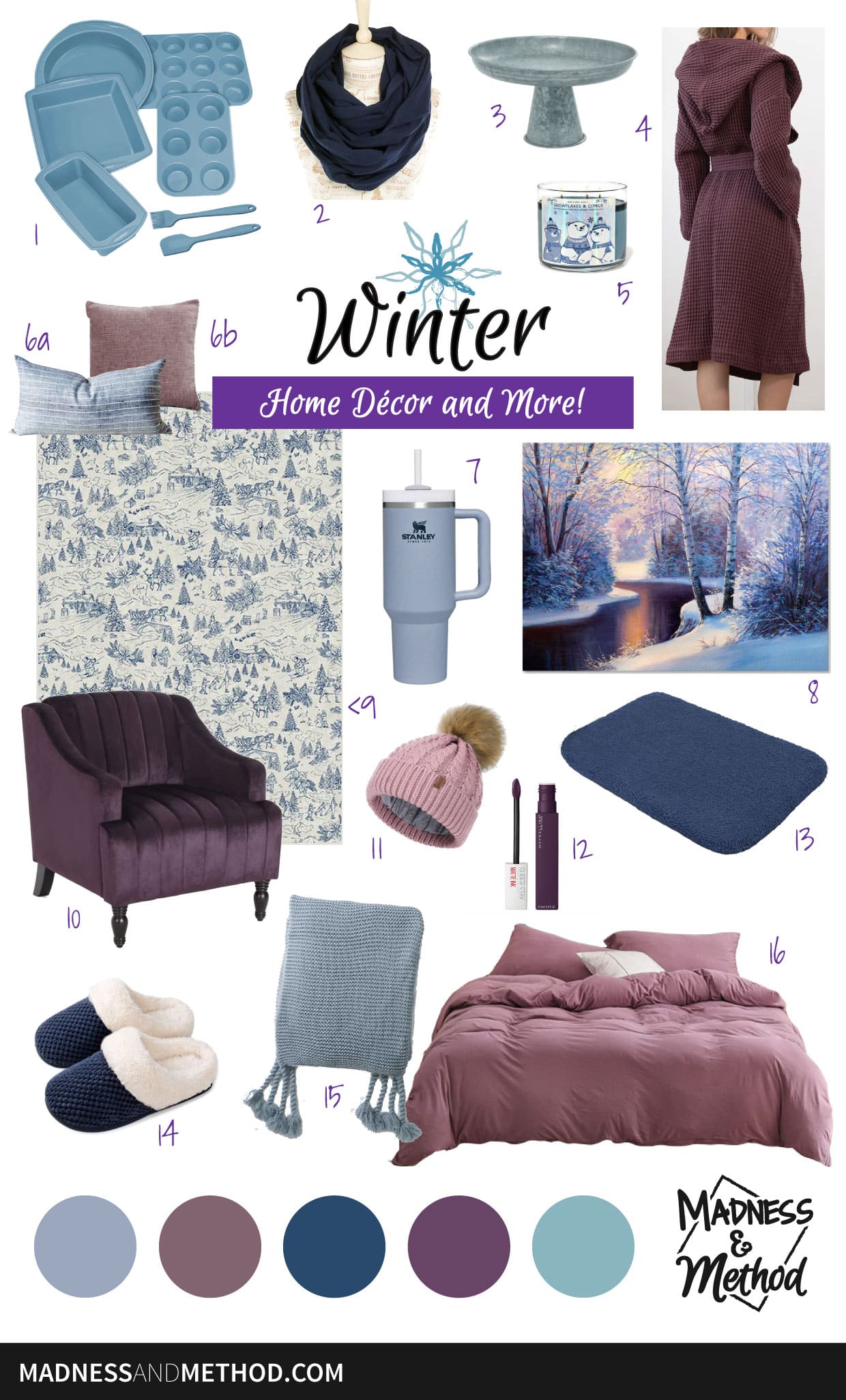 Shop the Winter Home Decor Moodboard
1. Silicone Baking Moulds
2. Infinity Scarf
3. Metal Cake Stand
4. Waffle Linen Robe
5. Snowflake Candle
6.a Blue Lumbar  // 6.b Mauve Pillow
7. Stanley Quencher Mug
8. Forest Canvas
9. Winter Toile Rug
10. Velvet Armchair
11. Pom Pom Tuque
12. Maybelline Matte Lipstick
13. Thick Bathmat
14. Fuzzy Slippers
15. Knit Cotton Blanket
16. Cotton Duvet Cover
Can you tell that the winter rug has little snowmen – how cute!  And, while I've never personally tried a Stanley tumbler, I hear they are all the rage.  What I have tried?  You know my go-to lipstick… although never in a dark colour (Originator) – do you think I could pull it off?
Oh, and that tree painting is gorgeous!  I have a lot of fall/summer landscapes for the cottage basement, but the colours in that winter one are so lovely :)
Related Posts
I hope you've enjoyed my seasonal home decor posts!  Not sure if I'll do a different theme next year (I also did a rainbow series that starts with red here).
But I do really like coming up with these different concepts :)