We're heading into the perfect brunch season with holidays like Easter, Mother's Day & Father's Day coming up.  Along the same lines, it's also getting warmer and people are starting to emerge from their winter cocoons.  Just me?  Ha, anyways – with all this in mind, I figured it was a good idea to share the best brunch beverages!  I have a list for both non-alcoholic, and alcoholic drinks – so let's get to it :)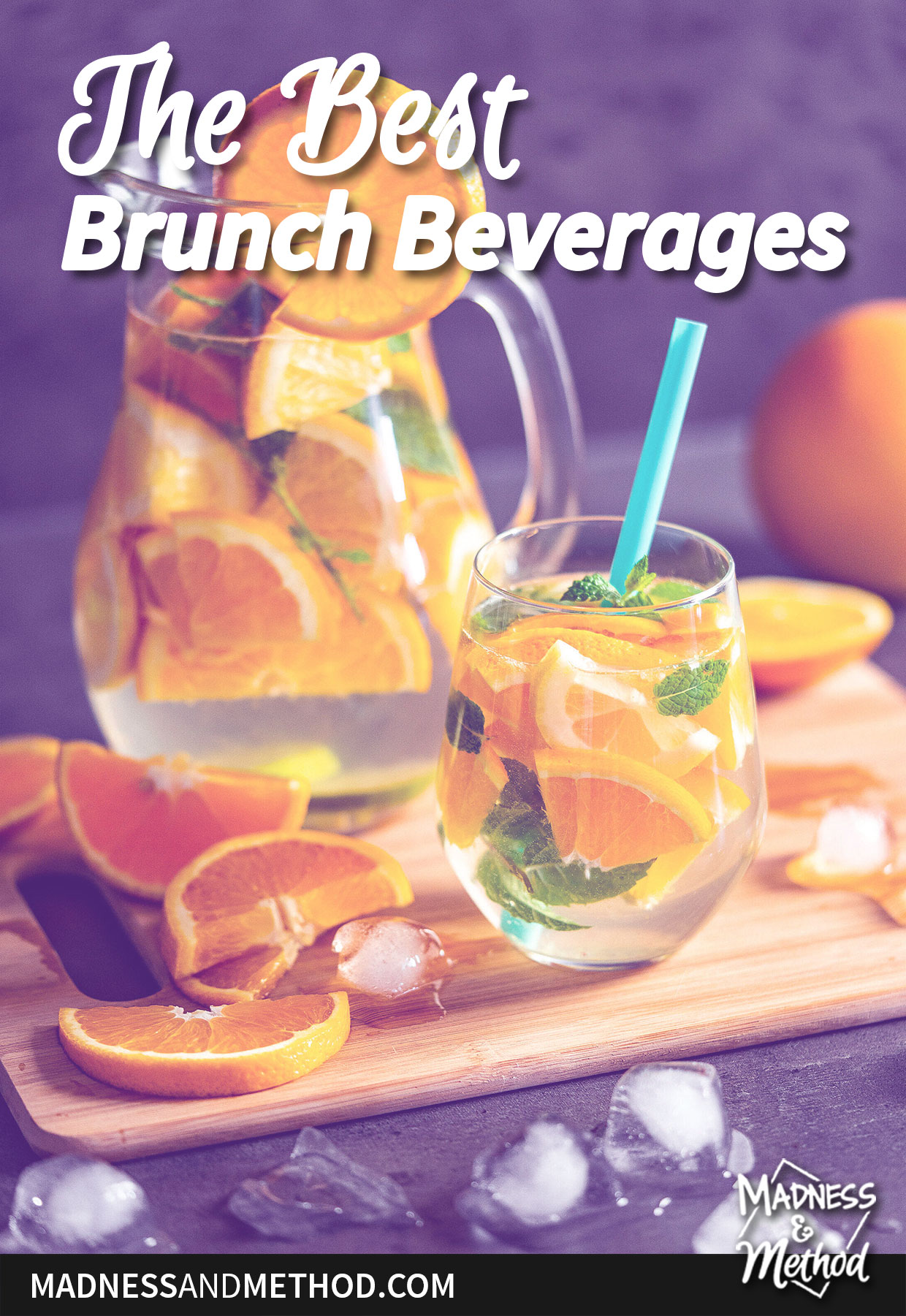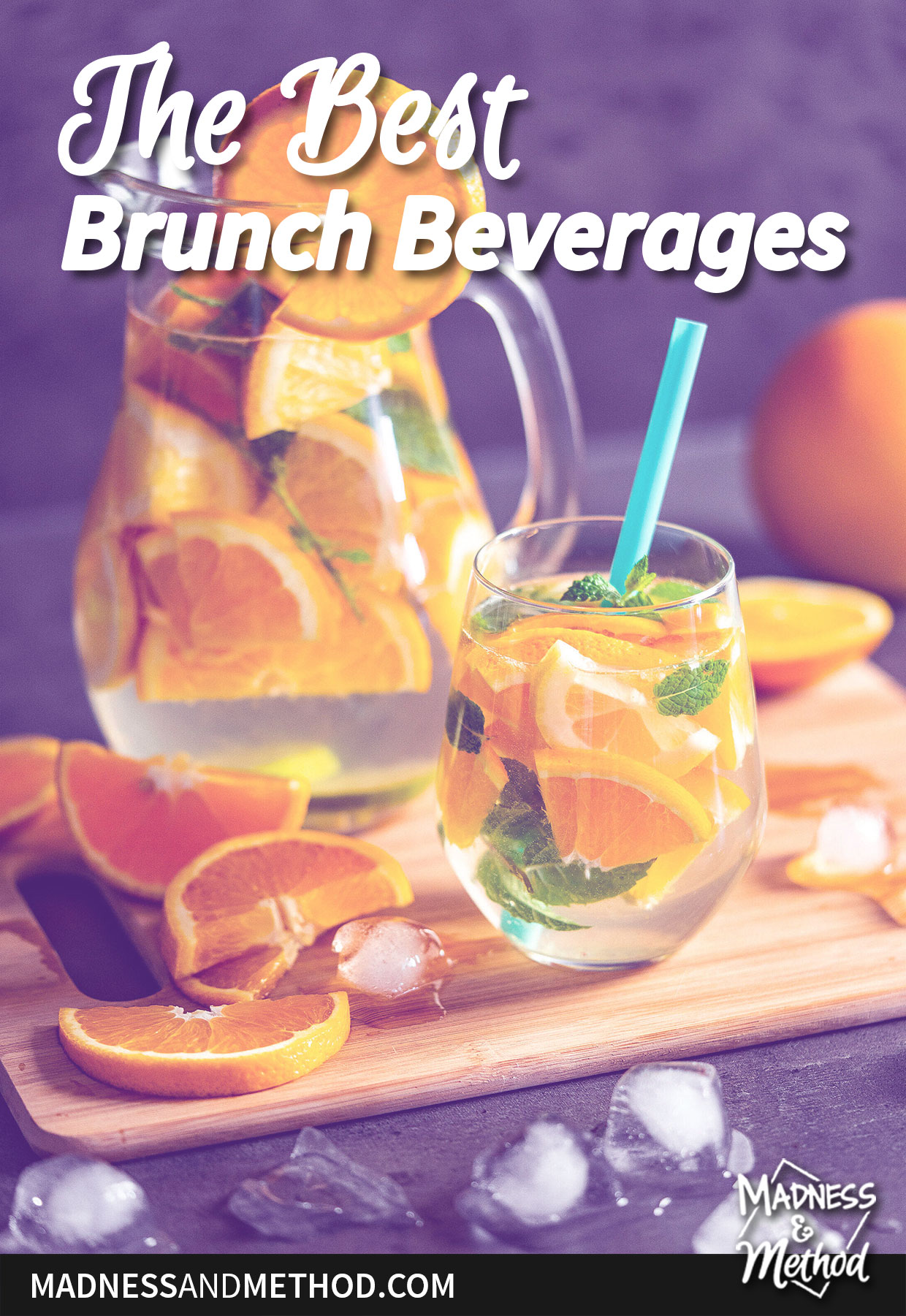 Do you brunch?  Even if it's not something you do regularly, I find that Easter, Mother's Day and/or Father's Day are typical "brunch" holidays.  Halloween?  Nope!  Thanksgiving, definitely not!  (Or maybe that's the tradition at your house?).  Either way, save this post for later because I have all the best brunch beverages to share! 
This post was originally written April 15, 2017. It has been refreshed and republished March 18, 2022.
We've both attended and hosted Easter brunch, so I'm going to show a bit of how that was.  Typically, each couple/family attending brings one prepared breakfast food item (think potatoes, bacon, etc.) and we serve the meal potluck or buffet style.  As hosts, we also provided the drinks, and I got to experiment with some new mixes!
Of course, you can always do bring-your-own-drinks, or have someone bring the drinks.  But, I find that sometimes the host is left with random drinks they might not want, or people bring way more than they drink (ie: everyone brings drinks for multiple people).  To eliminate any duplicates, I find it easiest for the host to provide the drinks.


For our brunch, I set up the beverage station on our console table in the living room (at the old house).  I had a little sign with the instructions/details about my watermelon punch (recipe below).  As you can tell from the photo above, it was a popular option!  We had the food set up in our kitchen, so you could walk around and grab everything before sitting down. 
The Best Non-Alcoholic Brunch Beverages
I'm going to share a list of some good drinks to have at brunch.  You don't need everything, but do try to have some variety.  More guests may mean more options too, so keep that in mind! 
Water
Infused Water (ideas below!) 
Orange Juice
Apple Juice
Smoothie Bar (here are some great smoothie recipes)
Cranberry Juice
Tomato Juice
Milk (both regular and chocolate)
Hot Chocolate
Tea
Coffee
It's also a good idea to have ice cubes available, or even a kettle nearby for the hot drinks.  Again, it might be seasonally dependent, so you don't necessarily need both hot and cold options.  
Although, I think coffee is a must (even though I don't drink any, ha).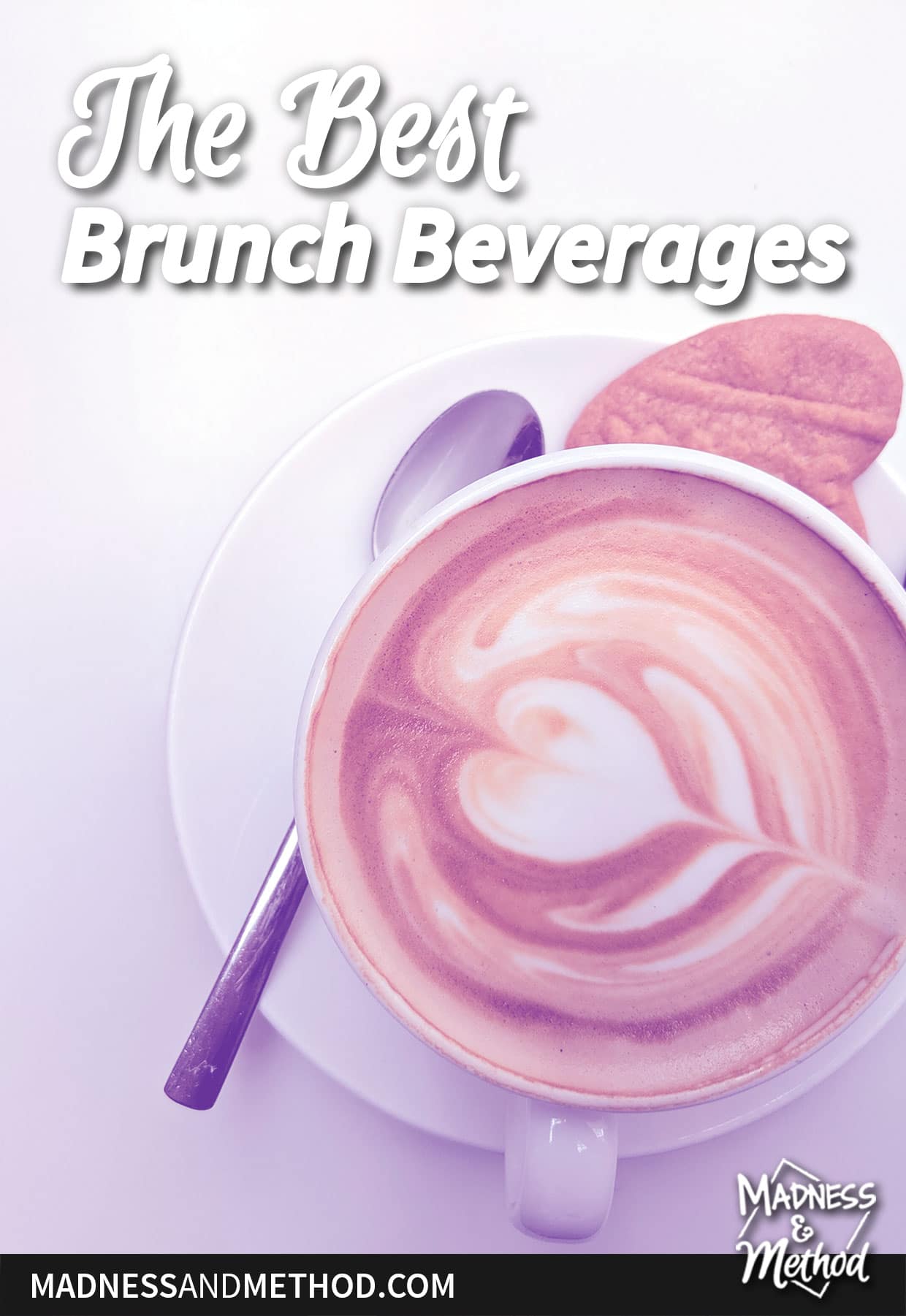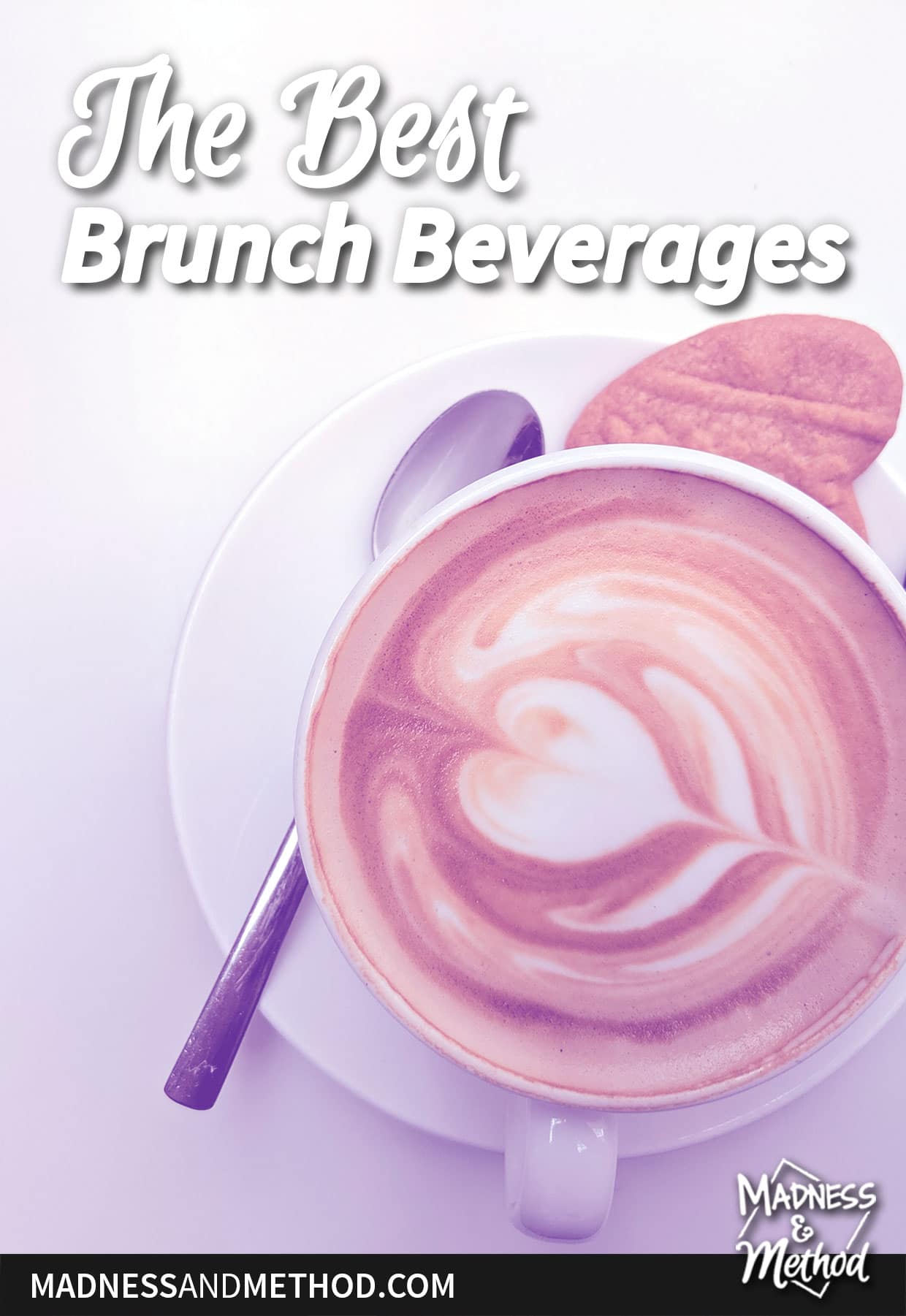 Alcoholic Brunch Beverage Ideas
Do your friends/family enjoy a morning punch?  I'm not a big drinker, but having alcoholic brunch beverage options would certainly work for almost any brunch I've been to.
Here are some morning appropriate drinks
Mimosas (champagne and orange juice)
Caesars (a Canadian staple!  I shared a recipe here) 
Spiked coffee or hot chocolate (adding Bailey's or Kahlua, etc.) 
Hot Toddy (whiskey, lemon, honey) 
Mojitos (think infused water with rum) 
Wine punch (recipe below!)
There are many different recipes online, but I wanted to make a unique concoction that would taste nice and fresh for brunch.  I came up with a watermelon punch – but you could probably take any infused water and add some alcohol to make it punchy!
To keep your alcoholic beverage options more "brunchy" and less "boozy", I'd suggest only having low alcohol percent choices available.  
If you do go with something stronger like one of the mixed drinks mentioned above, it's best to have them pre-made, whether in glasses or a pitcher/punch bowl.  You can control the amount of alcohol that way, and it's always best to have less (for brunch!).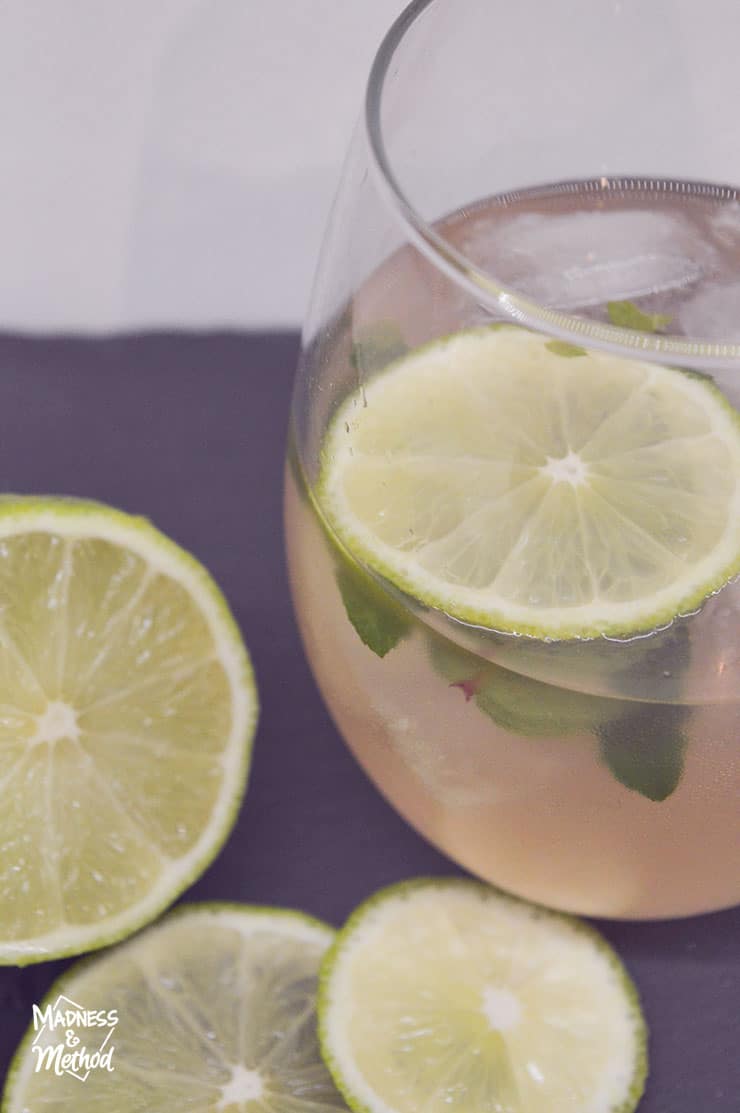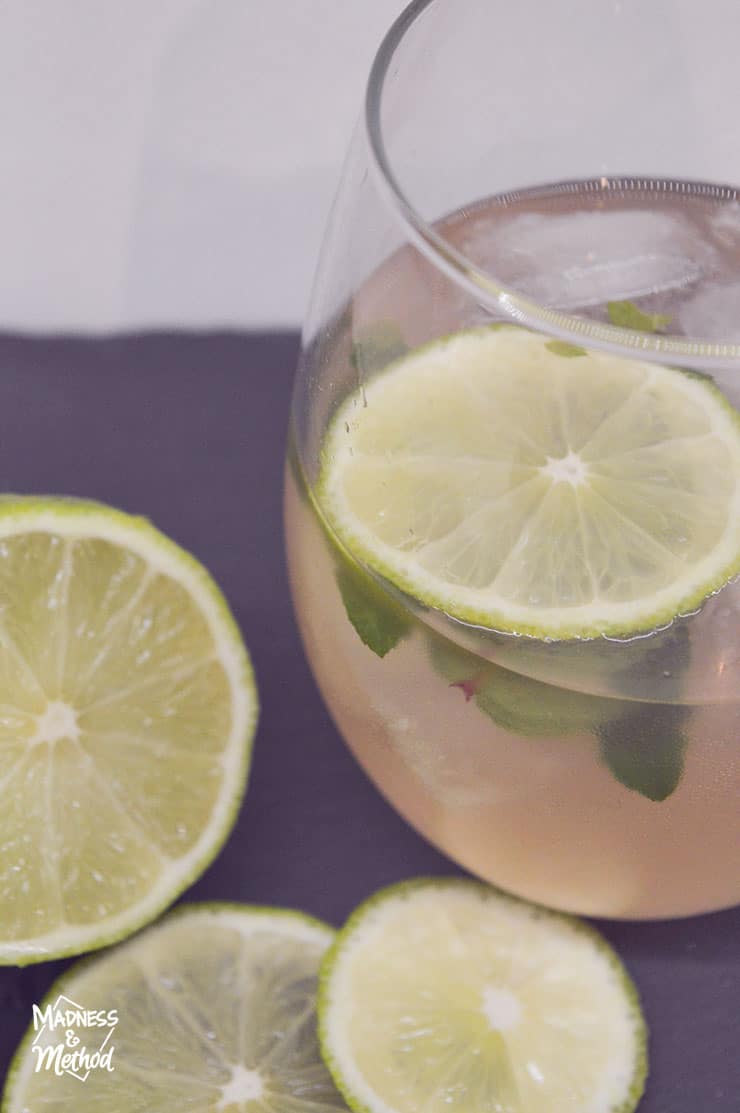 Making Infused Water
Sometimes, we have a pitcher of "fancy water" in the fridge.  It's just infused water, but having water with floating fruits and veggies seems so fancy!  And, if you choose your mix-ins properly, it should taste like really freshwater.
Simply chop up big pieces of fruit/veggies and place them in a pitcher of water overnight.  Pour as you need, and once the pitcher gets around halfway done – just top it up with more water.  The water will taste great if it's had a bit of time to infuse, so make sure to leave the extra fruit pieces in the pitcher to make more! 
It should last a few days at least, but I've had some mixes go for a week or longer.  (Be sure to check your mix-ins so that they aren't going bad). 
Infused Water Ideas: 
Cucumber, lemon, ginger & mint leaves
Cranberries & orange
Strawberries & basil
Celery, cucumber & kiwi
Watermelon & kiwi
Raspberries, blueberries & lemon
Orange, blackberry & mint
Berries & lime
Are there any combinations that you've tried that I should include?  Let me know!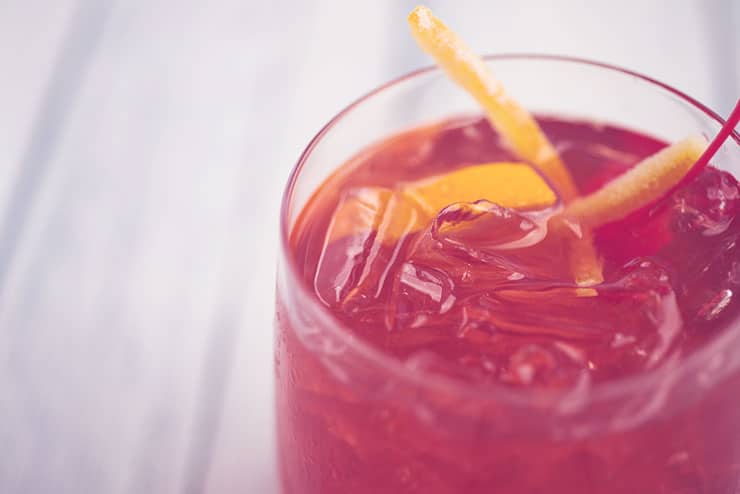 Print Recipe
Watermelon Punch - The Best Brunch Beverage!
Want the best brunch beverages!? Check out these lists for non-alcoholic drinks, alcoholic options, infused water ideas and watermelon punch! This watermelon punch is made with white wine, watermelon and pineapple juice - so delicious!
Ingredients
Bottle of Sauvignon Blanc (750 ml)

Watermelon juice (750 ml)

Cleaned mint leaves (approx 20)

Can of Pineapple juice (about 1 cup)

Club Soda

Optional: lime wedges, slices of watermelon and pineapple
Instructions
1
Mix the first 4 ingredients together and refrigerate overnight (or at least 3 hours)
2
The next day, stir everything and add a small amount of club soda (approx 1 cup)
3
Pour over ice and garnish with a slice of lime, watermelon or pineapple
4
Optional: add more club soda as needed
Notes
You can also add limes, watermelon and pineapple pieces to your mixture (leaving overnight). It will add a stronger fruit flavour!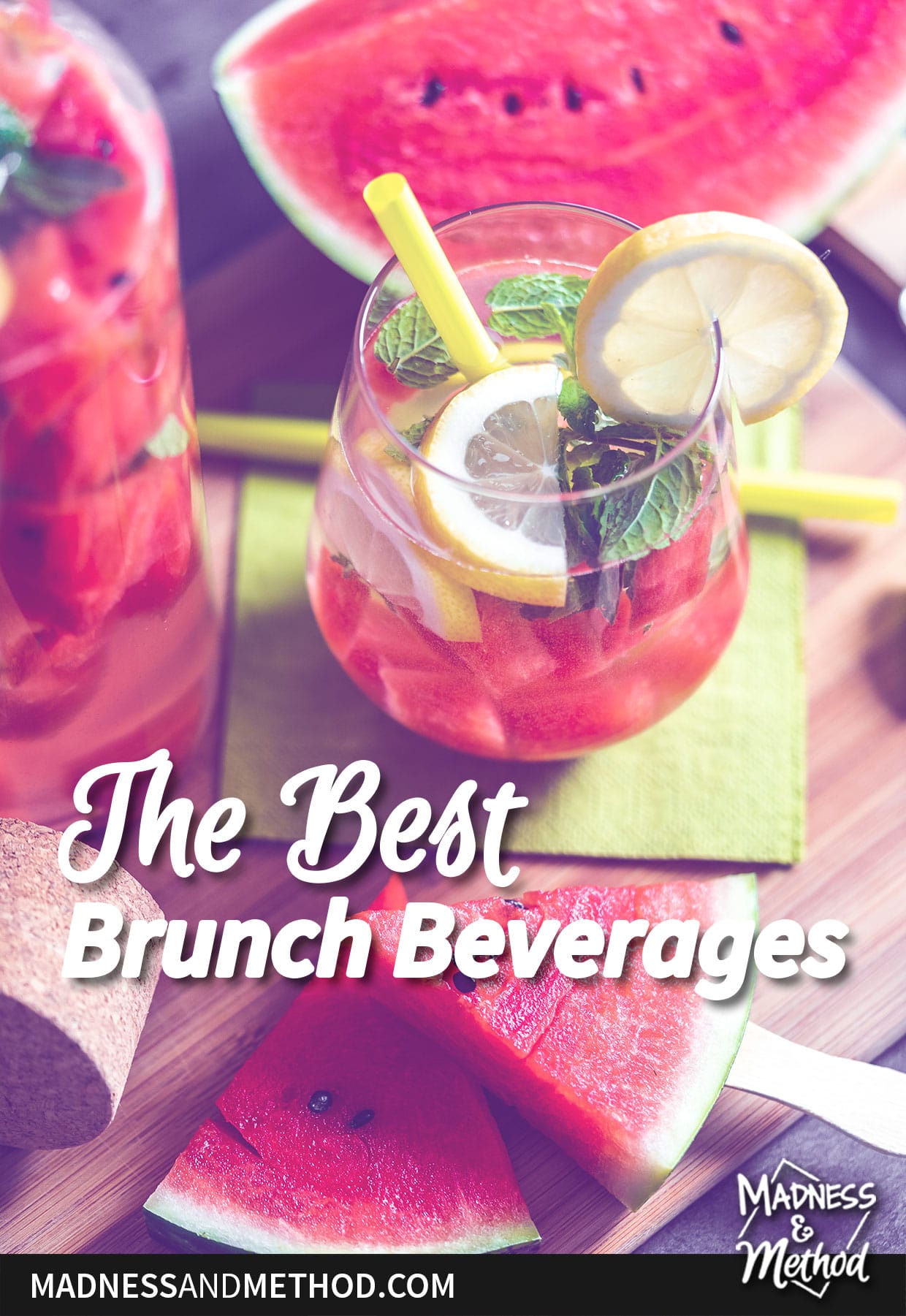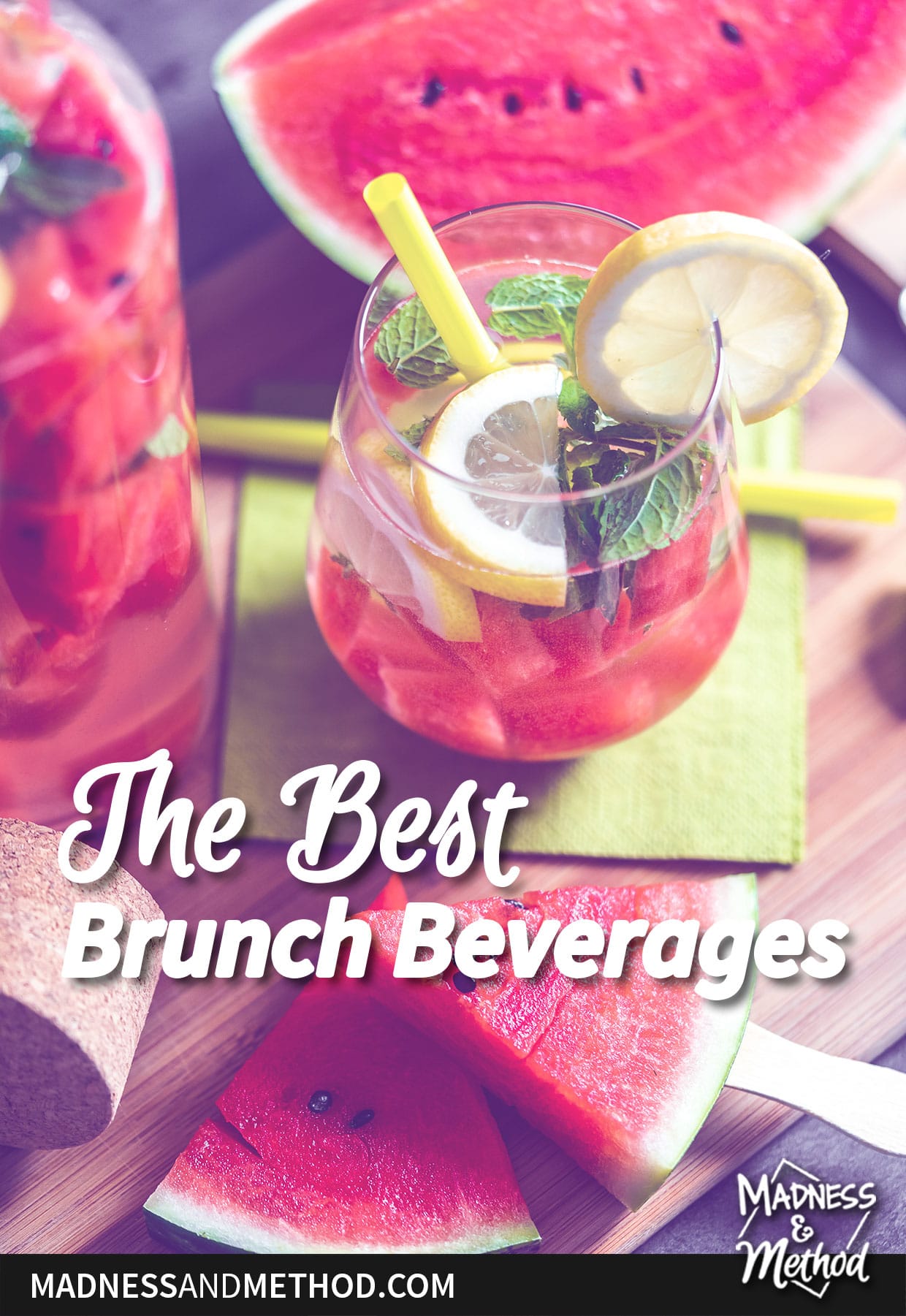 I may have to attempt some other mixed wine drinks in the future, but for now, I will revel in the glory of this success (haha!).  Like the infused water, the ingredients I used weren't too overpowering, so everything seemed to meld well together.  You could even mix the lime slices, watermelon and pineapple in overnight for a stronger fruit flavour.
Nevertheless, I hope this post gave you good ideas for non-alcoholic drinks, alcoholic brunch beverages and more!  
Not sure when we'll have another brunch (especially now that we've moved away from our extended family), but I'm excited about future possibilities :)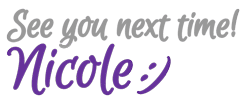 Note: Stock photography by Tim Sullivan, Joshua Hill and Viktor Hanacek