We managed to sneak another vacation in this year!  Back in March we went to Ireland with some friends, and now we just got back from a few days in California/Mexico.  It was actually my first cruise, and we sailed from Long Beach, USA to Ensenada, Mexico – then spent a few extra days in California.  Here's a recap of our trip!
Now, I should mention that a few months ago my parents bought a time-share thing that came with vacation vouchers (one for a cruise, one for a hotel).  They weren't going to use them, so they passed them on to us and I booked some tentative dates.  While they did offer a discount, we had to pay for a few upgrades, add our flights and what not.

Since it was my first cruise, it was convenient that it was only a few days.  I get motion sick on boats pretty easily (but I'm good in cars and planes), so I wouldn't have wanted to be stuck out at sea for a week feeling awful!
We arrived on the boat around noon on a Friday, so were able to get a bite to eat and check things out before our room was opened.
A Day in Ensenada Mexico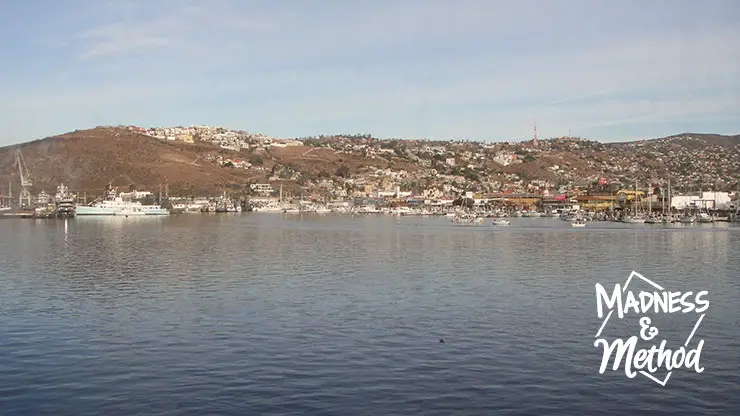 The next morning, we arrived in Ensenada Mexico and had booked an excursion into town which included a city tour, food making/tasting and tequila tasting.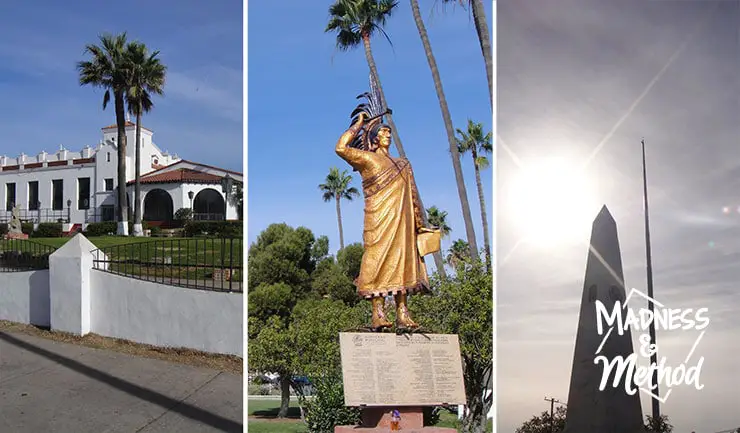 We had actually done a food tour on our honeymoon in Rome a few years ago, so I always look for food tours whenever we're on vacation!  We were able to learn about the history of the city AND got to eat, so definitely better than walking around the town ourselves.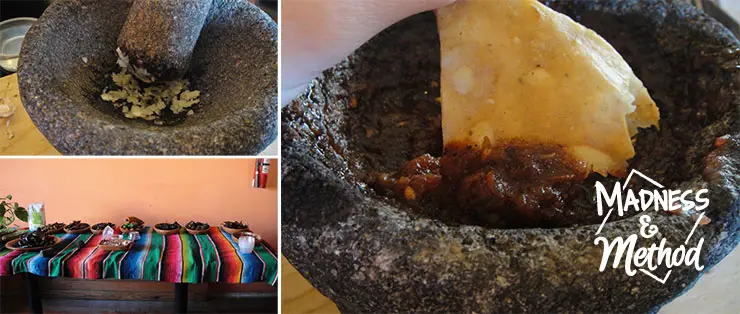 For the food making portion, we got to make our own individual salsas.  It's funny, you start with garlic and onions (two things I hate!) but because it's your own salsa, you can mix it how you want (I took as much as the garlic and onions out as possible).  Since I don't like spicy things either, mine was a pretty mild salsa (compared to the Husband's spice overload).

We mixed and formed our own dough, then they were deep fried and yummy toppings were added.  These are called "sopes", and now we can totally make our own (although I doubt they'll taste as good!).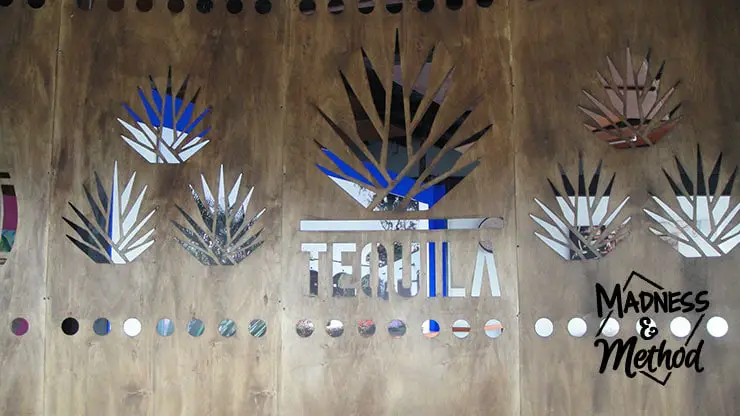 The last part of our tour involved a tequila tasting, and since I am pregnant, I had to skip out on this :(  The Husband tried 6 different kinds, and brought a bottle back for my parents (who were taking care of the mister and Tootsie while we were away).
We did have a few minutes to go shopping, but we just browsed around and didn't buy anything.  (Did I ever mention that I don't like vacation souvenirs?)
Other Cruise Activities
The best part about the cruise was probably the all-you-can-eat dining!  Our dinner time was at 6pm, and we sat with 2 other couples at one of the smaller tables in the dining room.  Most of the portions were a bit smaller than average, but you could get multiples and share, plus it was almost always different each night.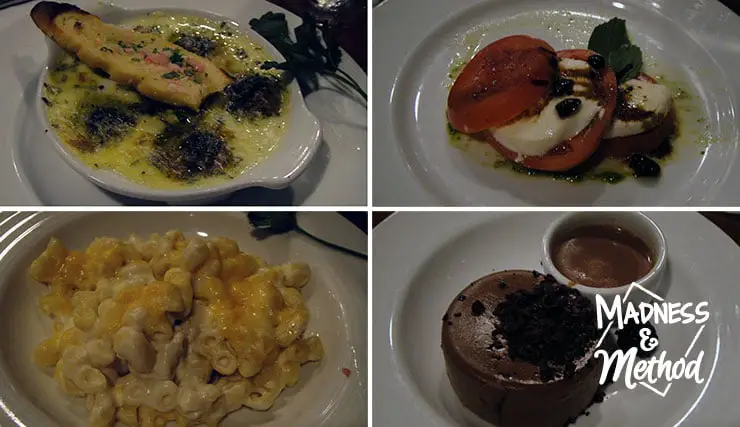 That's what I ate the last night!  Appetizers of escargots and a caprese salad, then just a side macaroni and cheese for the entrée (I definitely over-ate the first two nights!).  For desserts, I chose the "light" option which was a chocolate panna cotta – but oh my goodness it was so rich and delicious, and probably my favourite dessert of the whole trip.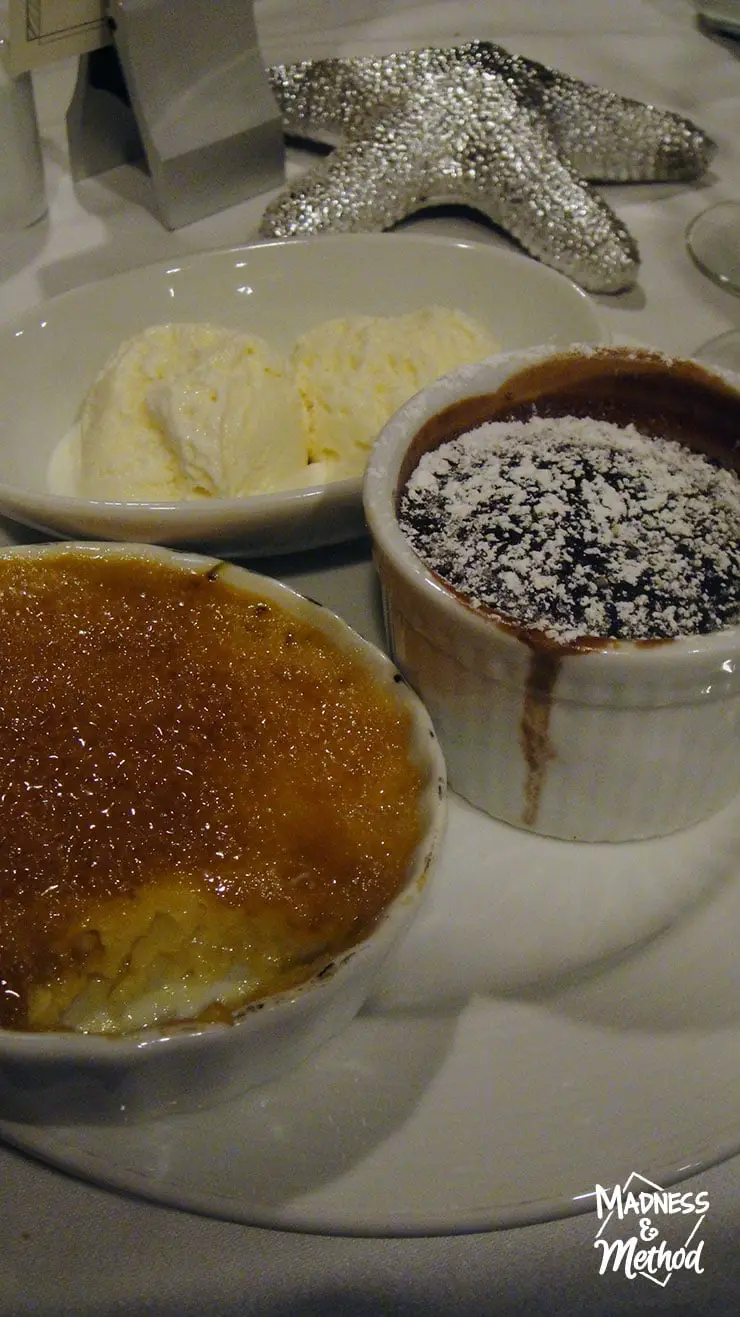 And you know I love desserts right?  The night before I got TWO options – a crème brulée and the chocolate molten lava cake (which is my probably my favourite of all time).  I ate so much that night and I couldn't even finish them, and I was very sad about that :(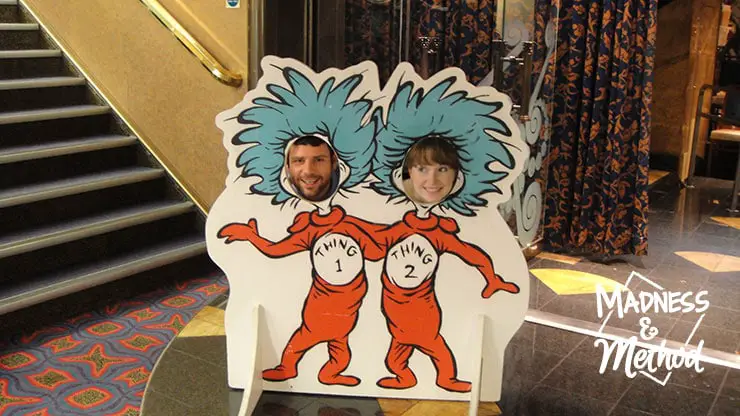 There were a LOT of activities on the cruise, especially things for children.  Ha, we found this sign and had to take some pictures with our faces in the holes (although we didn't have a photographer, I was able to combine both shots into one).

We checked out some comedy shows, visited the casino (we're up 4$) and even did a few trivia games (the Husband was called up to dance too… he always gets picked from the audience wherever we go!).
The Sunday was a "day at sea" and it's when I felt the motion of the waves the most.  I had bought some anti-nausea wristbands, and had to put them on this day.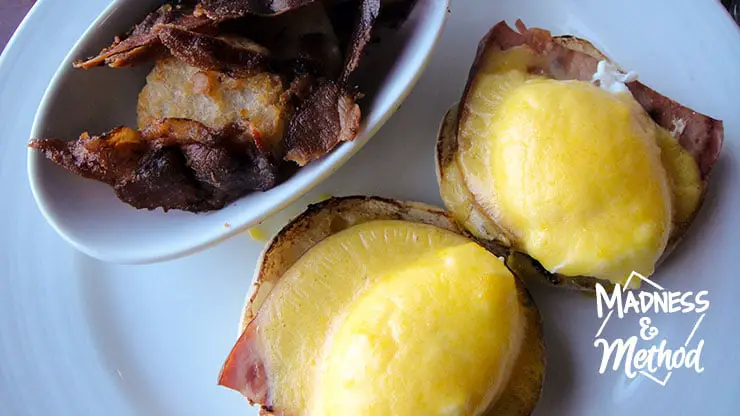 Unfortunately, the cruise part of the vacation came to an end, as we docked early Monday morning.  We were able to sneak a quick breakfast in, then headed out to California for a few more days.
California Vacation Recap
There was actually a free shuttle service that takes you from the cruise ports to the downtown section of Long Beach, so we took advantage of that and went to pick up our rental car.
We then headed to Anaheim and spent the day in Downtown Disney (the free part!) and checked out a bunch of shops, restaurants and even went to watch a movie!
Our hotel was in Corona, just east of Anaheim, and we headed out for a relaxing evening after a super busy day (we had to be up at 6:30!).

While we were planning on seeing more parks and doing more touristy things, "someone" got a man-cold and was pretty useless in the afternoon.  We did manage a hike on a nearby trail in the morning, although the Husband was upset because I didn't want to finish the whole thing.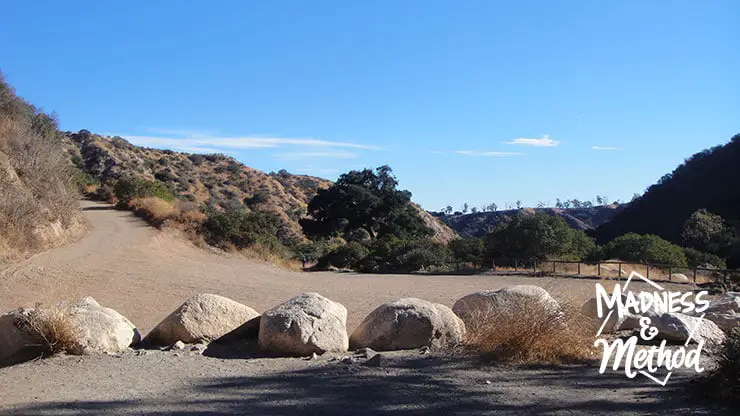 He told me it was only 6km, but we didn't bring any water (and me being pregnant and all), I wasn't feeling like walking the whole uphill climb.  He estimates we did about 5km, and then told me that by 6km, he meant one way (so a total of 12) – ha!
We ended up relaxing in the room for the rest of the day, and even managed a quick trip to Target (but I didn't get to browse anything because someone was "dying").
But, I didn't mind having a lazy day, it was a good break from chasing down a toddler all the time!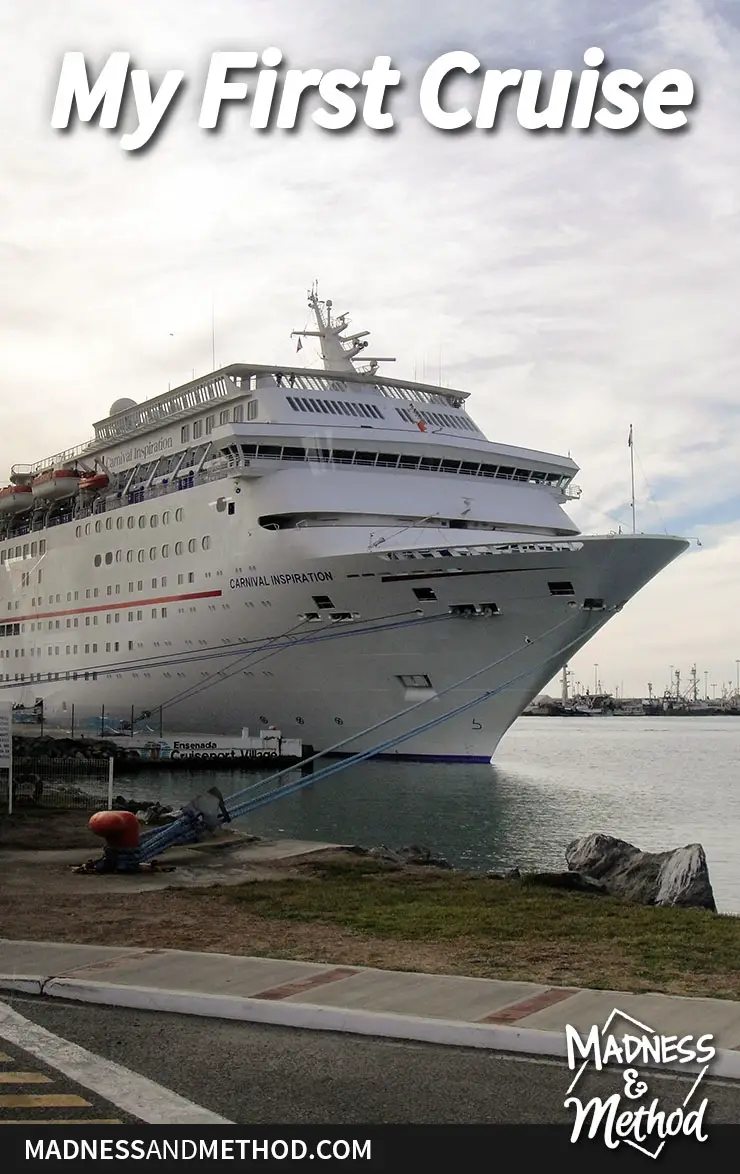 My first cruise was definitely an enjoyable experience, and I'd probably do another one in the future! There were always things to do, so you wouldn't really feel bored at any point. The Husband had been on multiple cruises when he was younger, and he did mention that this was one of the first times he felt the waves as much (apparently, the bigger the boat, the less motion you feel).
Oh, and I had previously been to San Diego and Los Angeles, so I didn't mind not seeing more touristy things this time.
We returned back to Canada to find out there had been a bunch of snow, spent a few extra days with my parents (and celebrated our Christmas too) then finally headed back up to our extra-wintery home.
Can we go on that next vacation yet?