In case you didn't know, we're back from Jamaica!  Not sure if I mentioned in before, but we had our Jamaican vacation booked for almost a year.  I'm going to be sharing all the details about our trip to Jamaica, including where we stayed and what we did!
– Note: This post contains affiliate links. See more information about affiliates here. –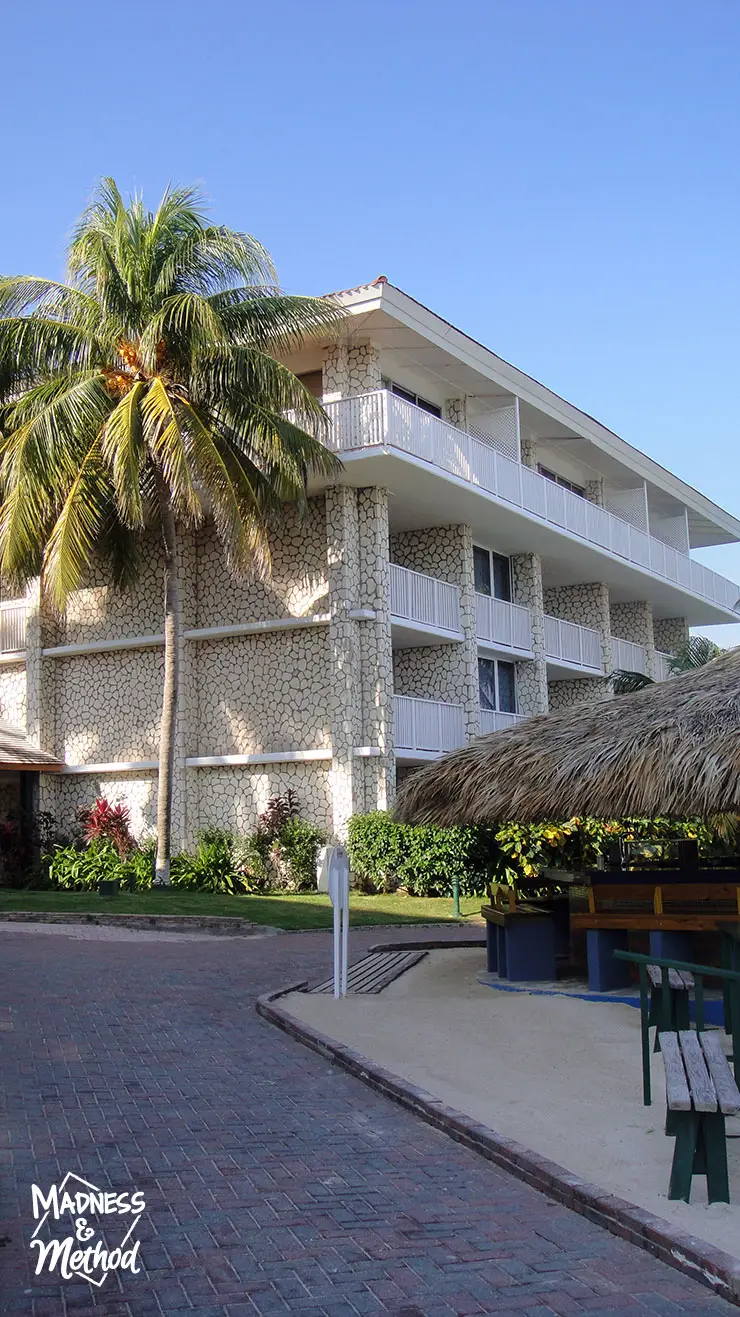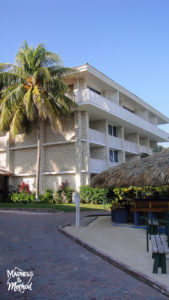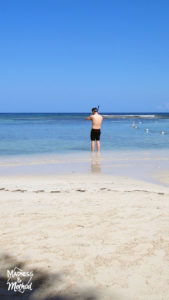 Because we were visiting for a destination wedding, we booked the trip through the couple's travel agent.  It's actually the first time we had ever used an agent, as we've usually just booked our trips in the past through Expedia.  It was also my first time traveling with such a large group of people, so it was kinda fun to be able to hang out with different friends/family members throughout the week.
Where we stayed in Jamaica:
We stayed at the Holiday Inn in Montego Bay, which is the North West part of the island.  Some members of our group mentioned that it was one of the first hotels built in the area, and it took up a large area along the beach.  We stayed in building #6, which was close to the adult area and the jerk hut.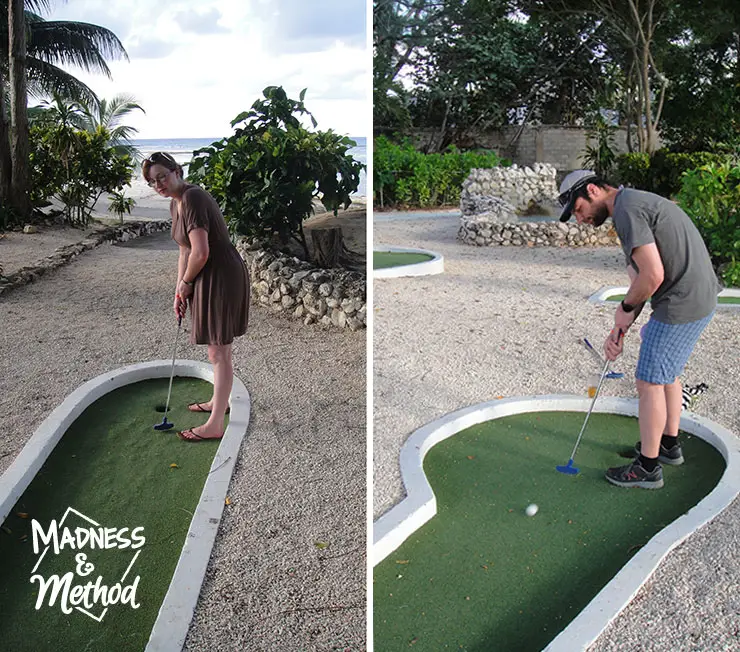 What we ate:
Speaking of jerk, the Husband LOVES spicy food, so definitely had his share of the island sauce.  The hotel had four sit-down restaurants that you could reserve for dinner (in addition to the buffet) and I ate at three of them including the Japanese (probably my favourite cuisine ever!), Italian, and traditional Jamaican.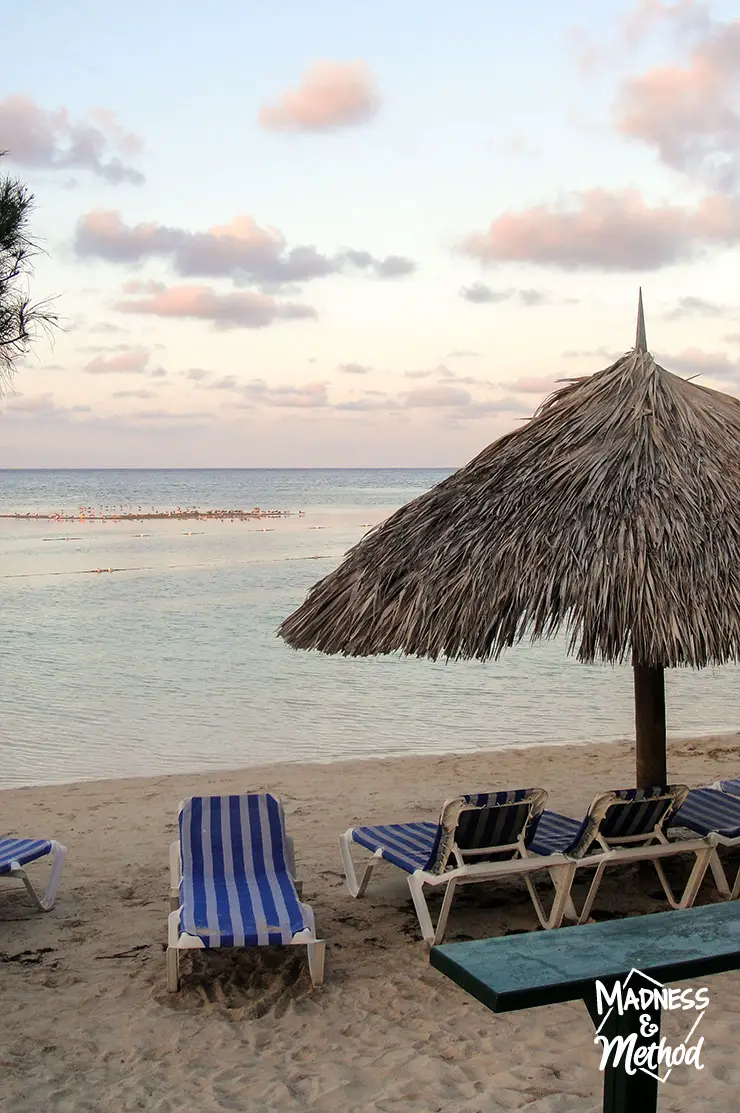 I liked all the meals I ate, including the buffet… and the best part of the vacation was definitely having food available (almost) all the time I was hungry!  Remember to pack some fancier clothes for the special restaurants (some had dress codes), and don't forget closed-toe shoes just in case (I like to live in flip flops in the summer).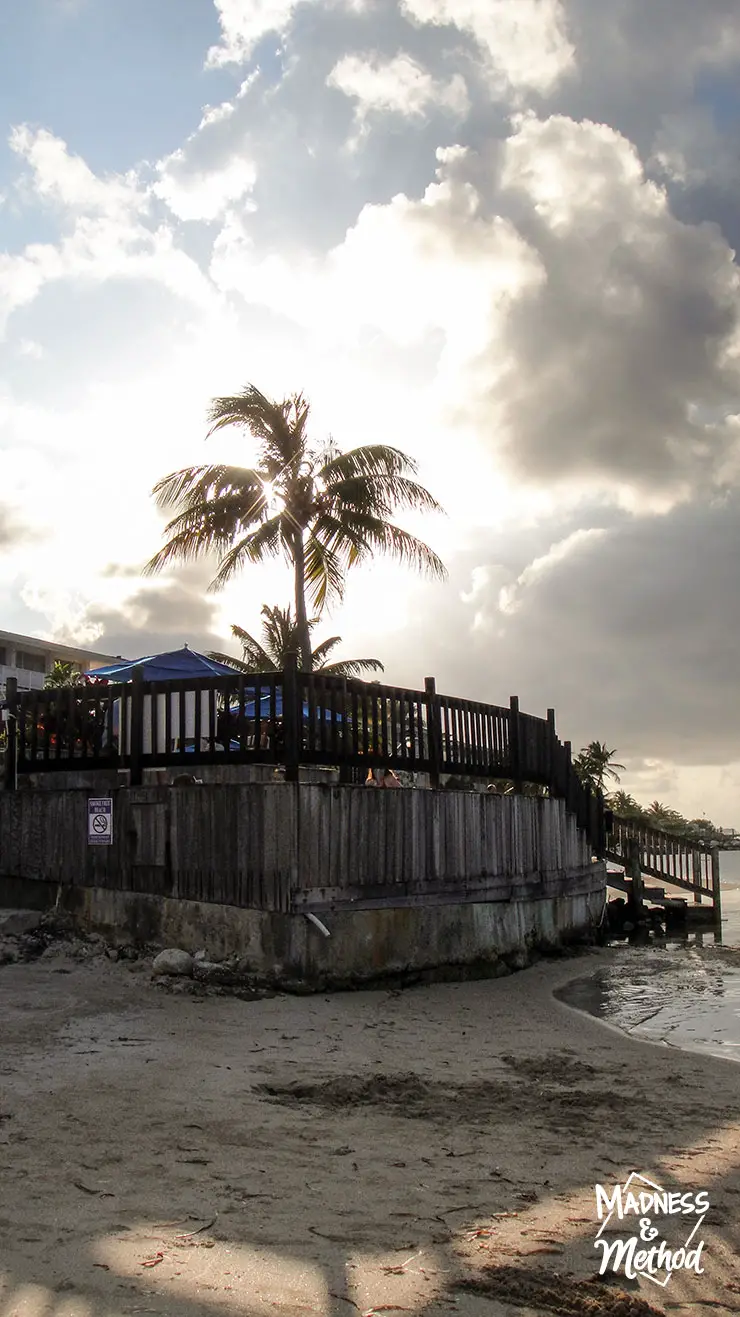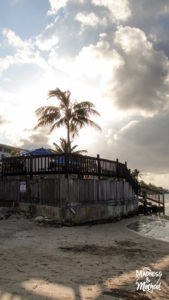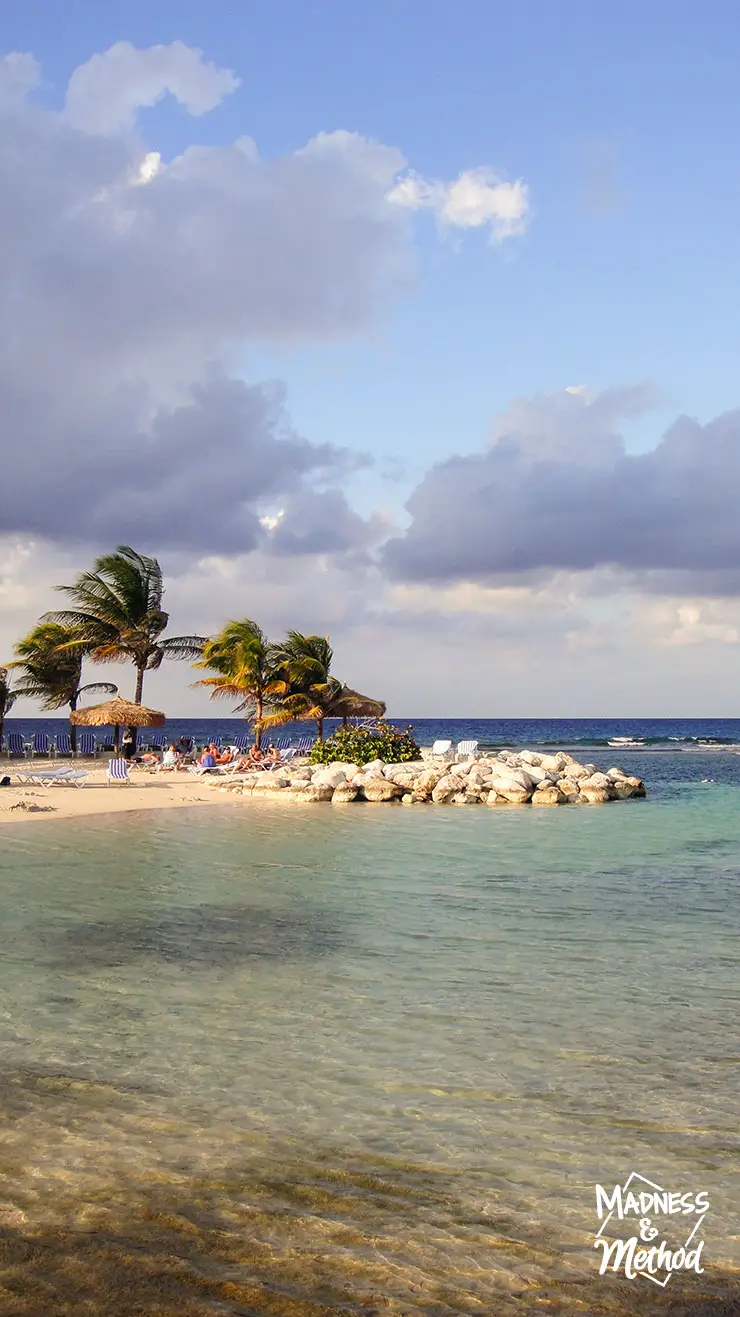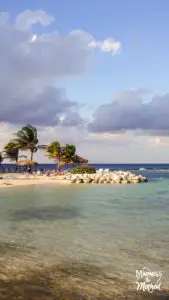 What we did in Jamaica:
We tried to do a lot of resort activities (that was one thing I liked from the cruise we went on, plenty of scheduled things to do!).  But, we also did some relaxing on the beach, hung out in the pool and played card games with our friends/family.
The wedding was in the middle of the week and the ceremony was held in a gazebo by the beach.  I wanted to wear a new dress, but alas I went with my go-to long dress that I've worn to a bunch of weddings so far!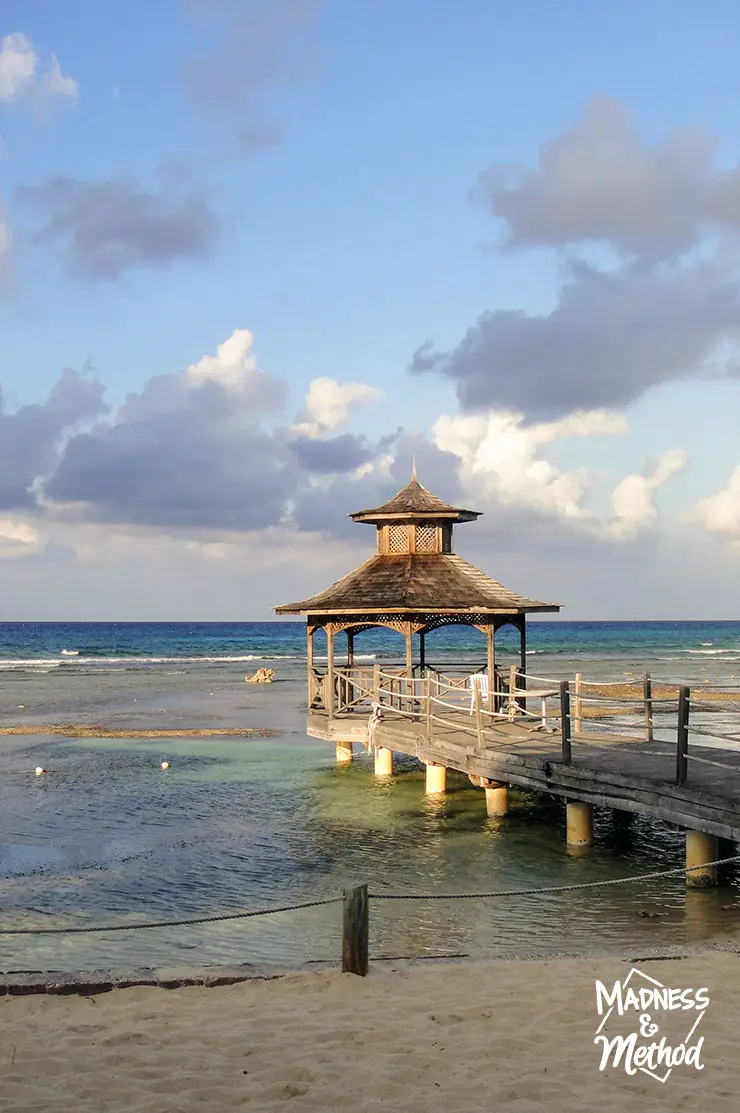 Off-Resort
There was a small group of shops across the street, and we headed out a couple of times to check out the stores.  I'm kind of against buying souvenirs, so didn't purchase anything – but used it as my opportunity to say I went "off-resort".  (Are you the type of person who likes to explore an area, or just stay at the hotel the whole time?).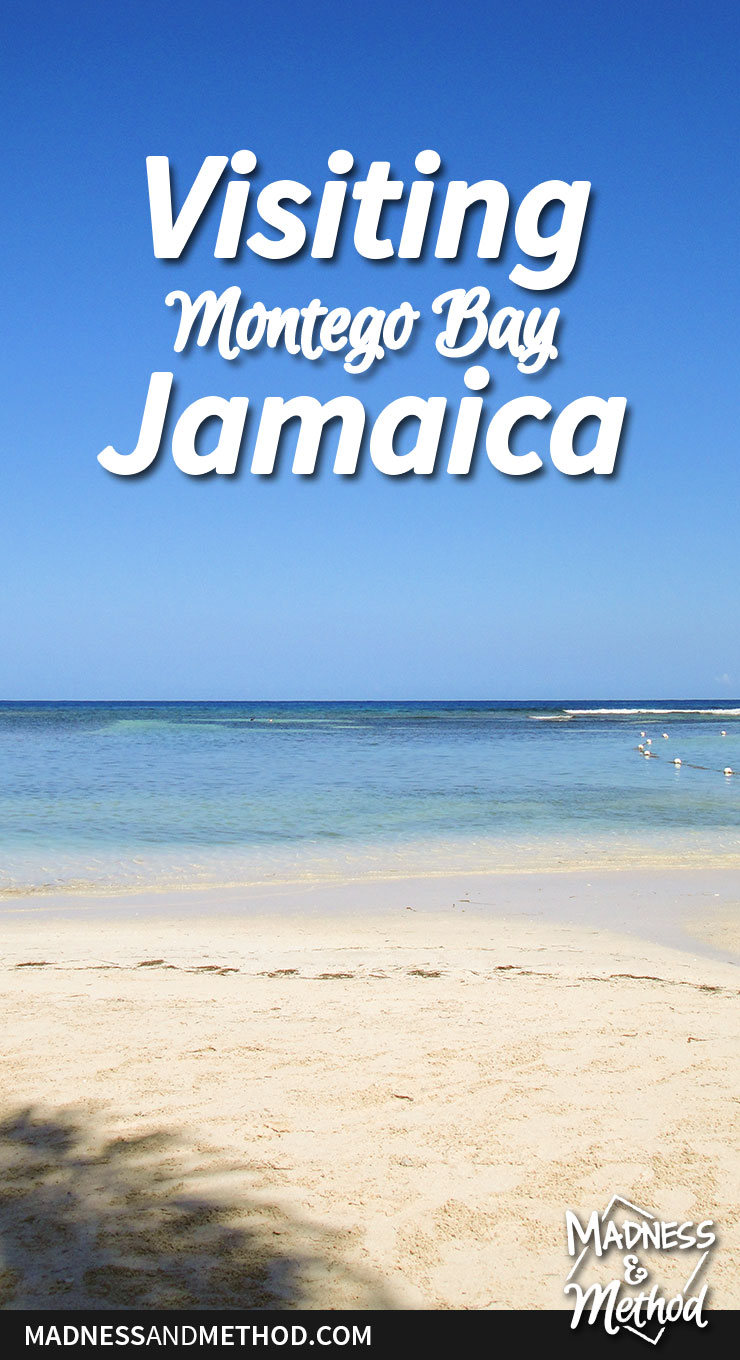 For the bachelor party, the guys went on a tubing excursion, while the girls stayed at the resort and hung out.  The Husband and I also did a night group excursion, to swim in the luminous lagoon glowing waters.  They had a fire show, and if you ever go, just remember to bring your change of clothes so you don't have to wear your wet bathing suit on the ride back!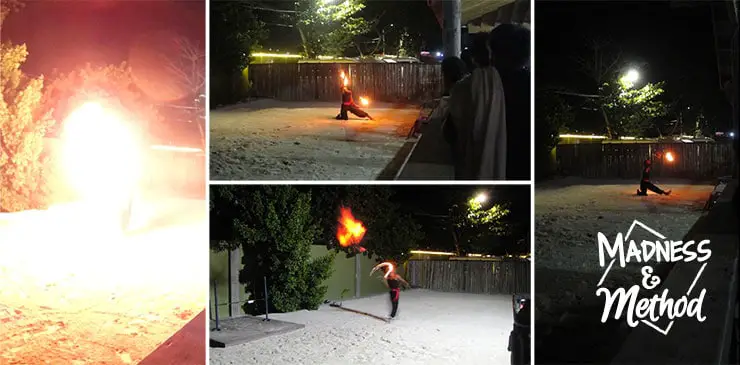 Resort Activities
I also tried my hand at karaoke for the first time ever, and while I know I have a bad voice, it was still a fun experience.  The Husband was also part of a stage show at some point, but I think I was in the room watching a movie at that time (because um, vacation!).

Would We Return to Jamaica?
This was my first time to Jamaica, but the Husband had visited for a day as part of a cruise he did.  I definitely could not complain about the 29º weather everyday, and it only rained one morning (but we were sleeping).  I would consider going again, but maybe next time exploring a different area of the island?
It wasn't all sunshine and roses though, as a few people from our group did get some travelers sickness, and I had an itchy rash on my ankles (but it spread after I returned home and apparently it was an allergic reaction to something).
But, did I mention we went without the littles!?  My parents were watching them, so although I definitely missed them the whole time, it was nice to be away and relax.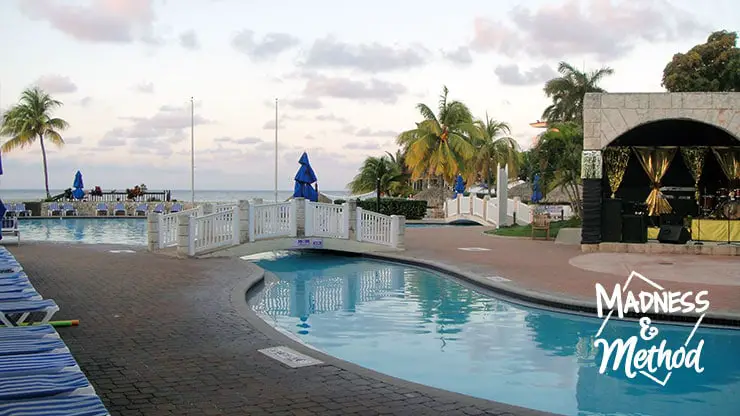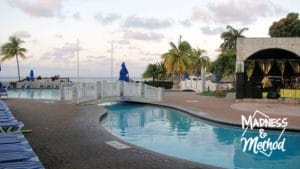 Oh, and I tried to sleep in each day… but that did not work out (but at least I got a few afternoon naps in!).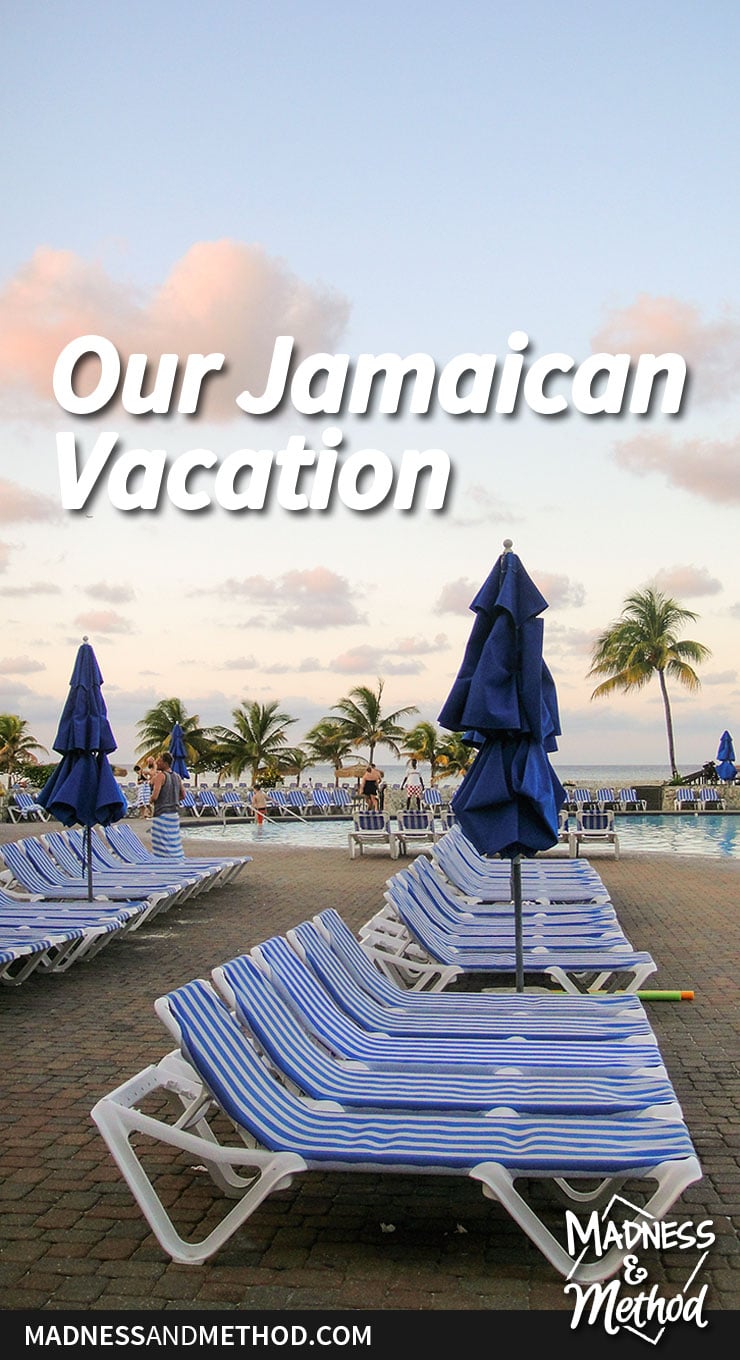 This Jamaican vacation was a treat and gave us a chance to get away from the cold temperatures and extreme snow we've been facing this winter!  We're not sure where our next vacation will be, but it sure is nice to go somewhere warm :)
Have you ever been to Jamaica?  Any suggestions of things to do or other places to visit?  And let me know other destinations you like to visit!