This is the third year since we built our DIY raised garden beds; and I'm trying out some new veggie options!  Since we live in Northern Ontario, we have a very short growing period and once again, I decided to go with established plants.  Maybe one year I'll start them inside ahead of time, but I definitely don't have time to wait for them to grow if we planted seeds directly.  Lucky for you (and us), that means you can actually see our raised garden veggie placement – so let's take a look!
Last year we planted a lot more plants compared to the first year we had our gardens.  We even planted some strawberries (which are perennials, yay!) and thankfully they came back :)

Unfortunately, so did a lot of weeds – so we definitely had to tackle those first!  We also had a couple of trees coming up along the back of the raised garden beds; but the Husband was able to pull them up.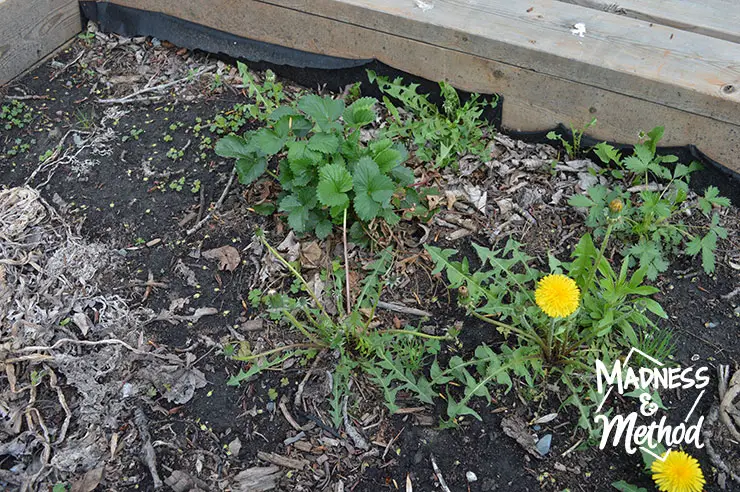 You probably didn't even see the strawberry plants among the weeds haha!  We did have some other random "weeds" that looked like the strawberry plants, so I kept them in place in case they were.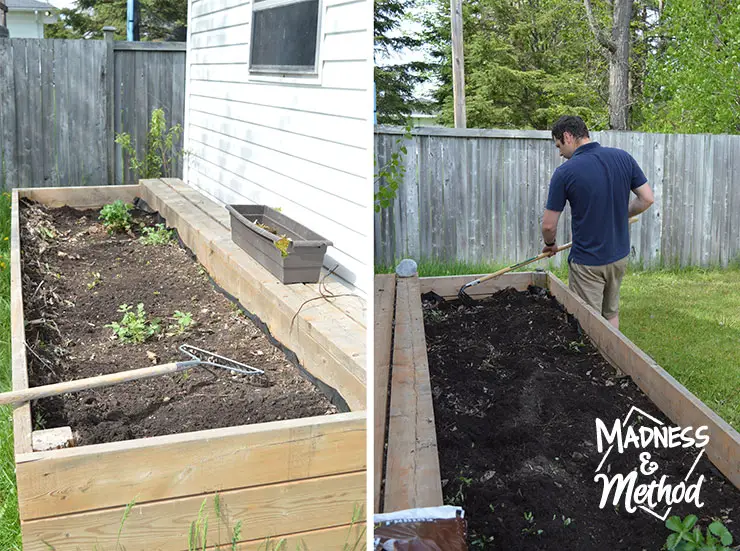 After pulling all the weeds, we raked/tilled the garden to soften up the soil. I bought a bag of dirt, but we ended up not using it (our dirt had actually sunk a lot compared to when we filled it the first year).
2017 Veggie List
2 Regular Sized Tomatoes ("Better Boy" and "Early Girl")
4 Cherry Tomatoes
4 Pepper plants (orange, yellow, red, jalapeño)
12 Cucumbers (two kinds, can't remember the names)
8 Beets
8 Cauliflower
2+ Existing Strawberry Plants
Like last year, I wanted to put the same plants in each garden (east and west of the shed). We divided them in half, and planted the back row first. The Husband says you're supposed to water the plants before you fill them around with dirt…
The large tomatoes went in the center, and the cherry tomatoes went on the ends.  We then filled the cucumbers in between them; I kept bunches of three together and alternated which ones were in the front (south side) and back. I only have one cucumber climbing stand on each side, so I may go and buy another few…  The Husband also mentioned that we might be able to train the cucumbers to grow up onto the wooden ledge, so we'll see :)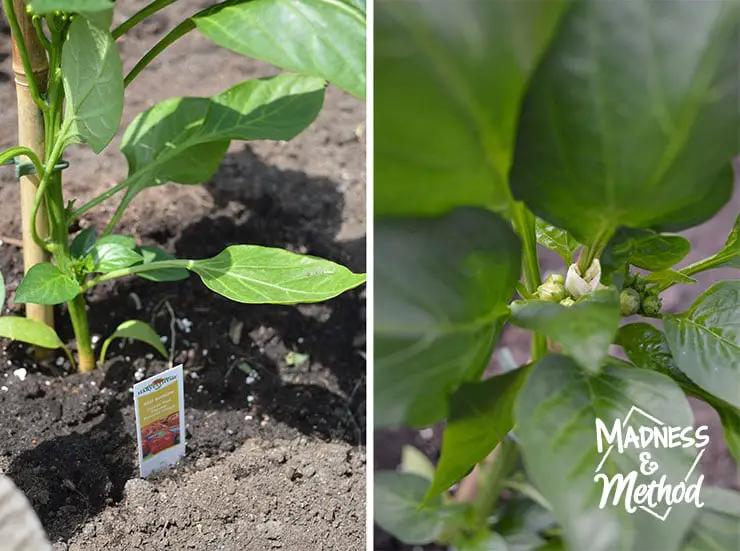 The peppers were placed at the front corners of the garden beds, and although we didn't have any luck with them last year, I'm hoping it's better this time!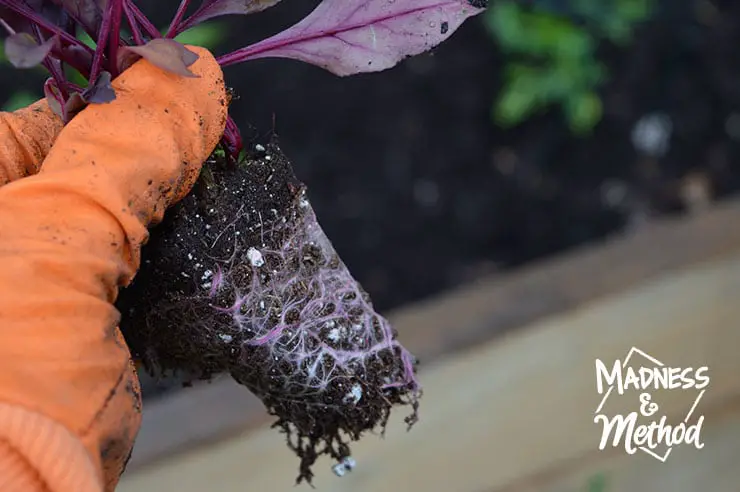 We then filled in the beets and cauliflowers in the front, and I was amazed that the roots of beets were purple! The Husband may have killed a few beets when he tried pulling them out of their containers, so we'll see how many we actually get…
Technically, you're supposed to give your plants more spacing (I think it was 24″ for the cauliflowers and 12″ for the beets); but we've never really had any plants takeover the garden too much.  And, since our growing season is short, they don't grow super huge by the time it gets cold.
Except for the zucchini, which you may have noticed that we omitted this year!  I still have leftovers in our freezer from last summer, so I wanted to free up some room for different options.
And after the carrot fiasco from last year, I'm happy to say we don't have any of those!  We've also tried eggplants the last two years, but never got them to grow large enough (plus we don't really eat eggplant… so ya…).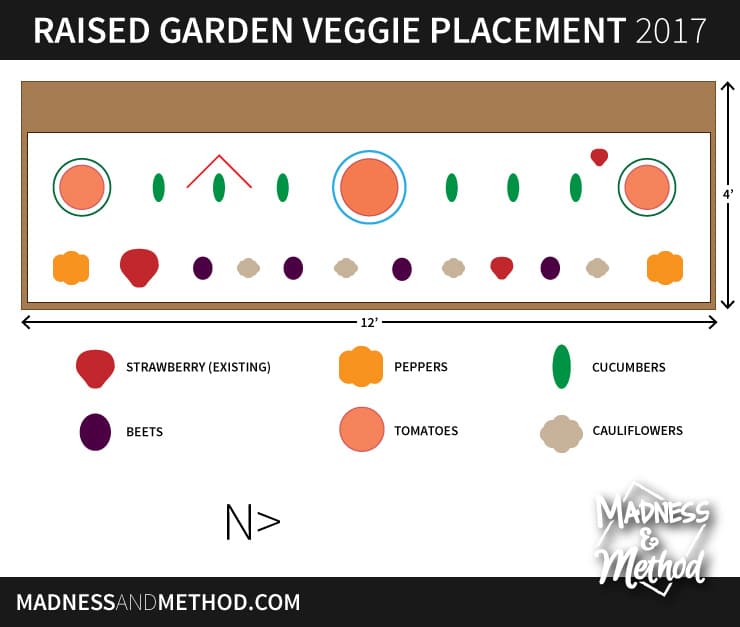 I made this cute little diagram of our East raised garden veggie placement, which ended up being nice and symmetrical-ish.  I think we'll keep with the 6 tomato plants each year, since I already have the stands for them haha :)

The West garden bed's strawberry plants were kind of in a different location, so we sort of put the cucumbers around the back one instead of in a line. The Husband was very adamant that we have MORE cowbell cucumbers – so I assured him we had 6x more than last year.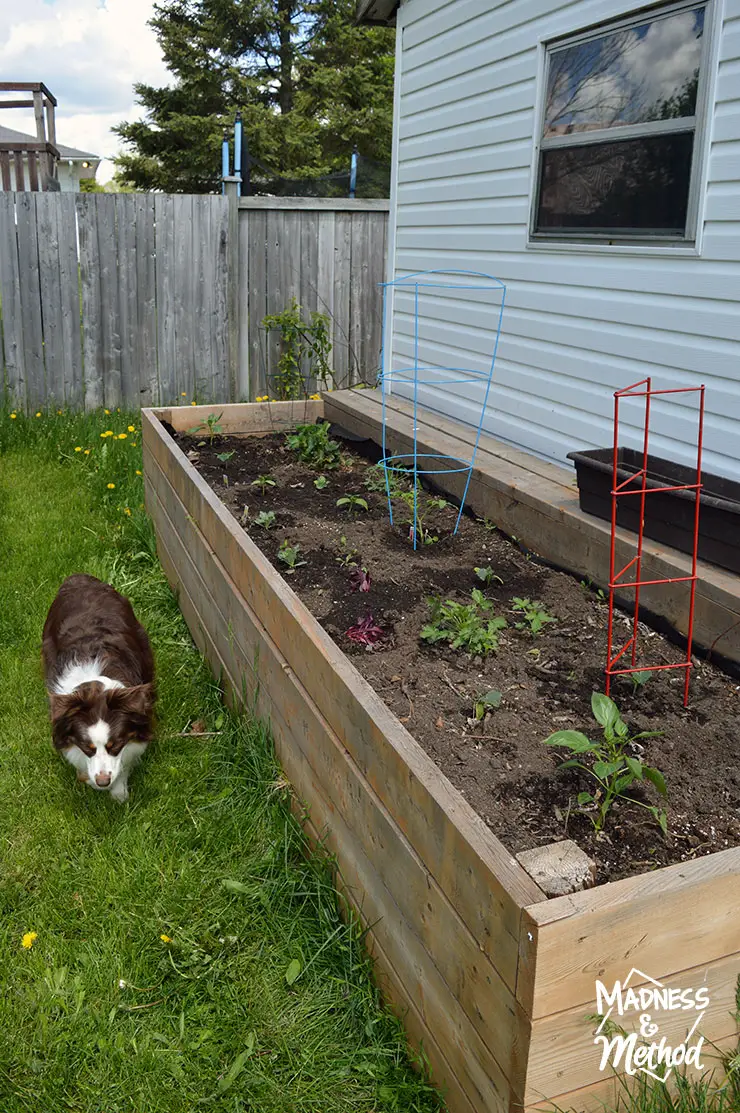 The best part about a raised garden bed?  Too high for Tootsie to get in, so that means our plants aren't eaten (or pooped on).  I have caught her in there before, but she usually avoids them…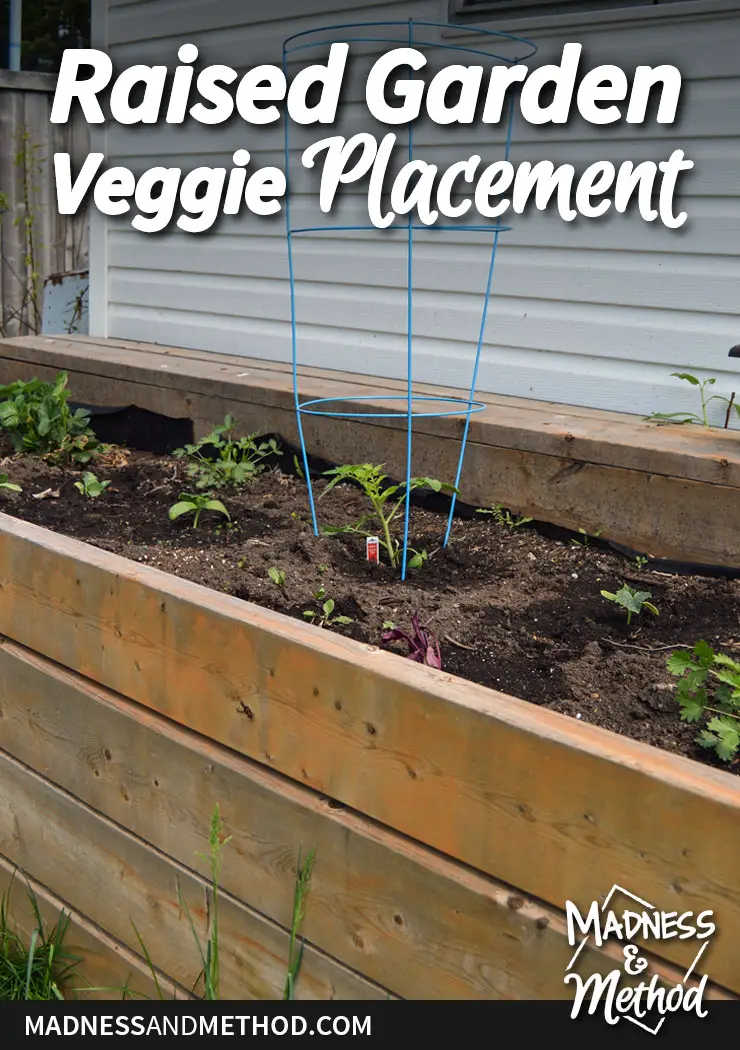 Do you plant veggies and/or do you have a raised garden?  I'm kind of excited to see how the beets and cauliflower fare this year, because I actually eat those a lot.  I feel like this years raised garden veggie placement is the best one yet, so we may have to keep the layout next summer too :)
Wish us luck, and happy planting!