Have you recently moved into a house, or are planning on moving soon?  We just passed the 4th year anniversary of when we moved into this house!  Time sure flies (especially when you're busy renovating!) and I thought it would be fun to write a helpful post about some house move-in to-dos… aka the 5 things to do BEFORE you move in all your stuff!
This list will hopefully give some good insight into what you should plan to do as soon as you move into your newly purchased home.  (Check out this post for all the stuff to do BEFORE buying).  Most will apply to older (previously occupied) houses, but they can certainly be relevant for new construction too.
Update: Check out this list of Gifts for First-Time Homeowners!  Selling your house?  Find out what you should leave for the future homeowners!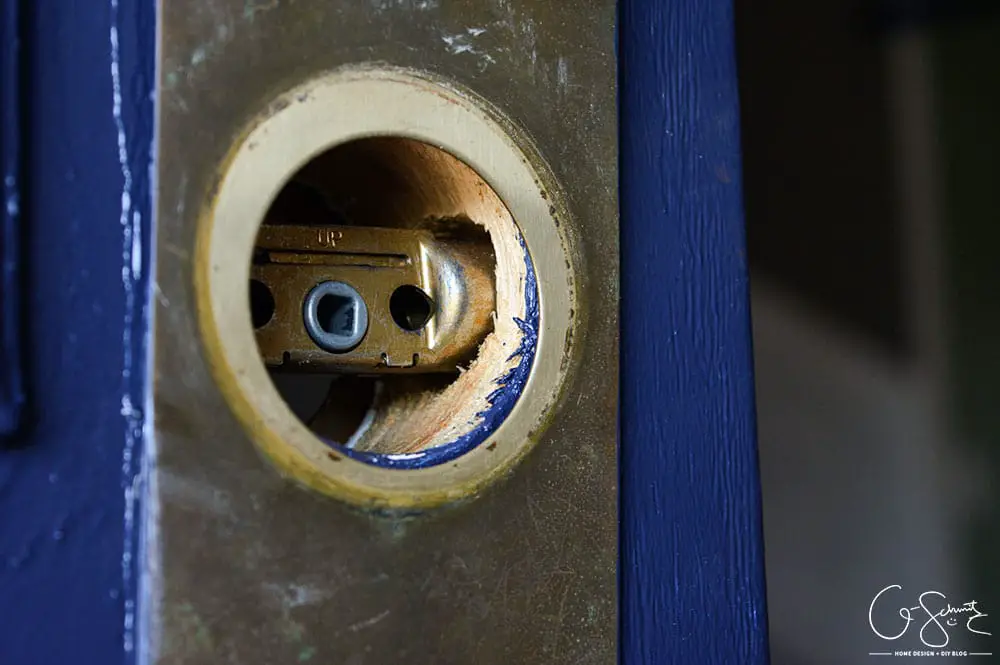 1. Get a House Inspection
This one should be a gimme, because I hope that you had a house inspection as part of the condition of sale on the home you just purchased.  But, even if you didn't, I would highly recommend getting one anyways.  It will give you a great overview about the things going on in your house from a professional standpoint, and trust me, no house is ever perfect.  If anything, you'll have a nice list of small projects to tackle as you wish (or even some major things to consider looking into asap).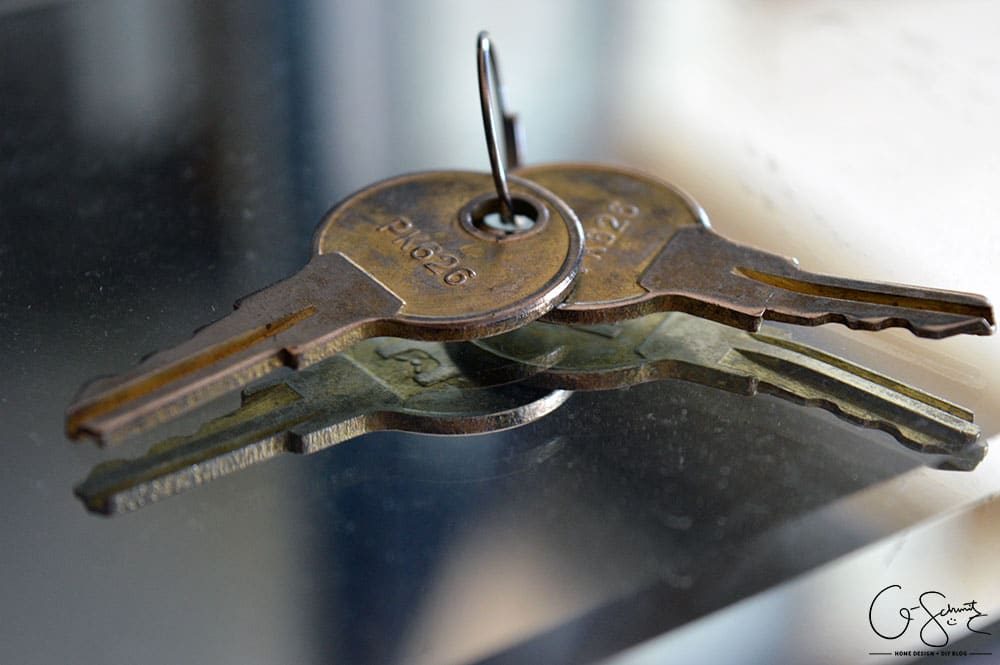 2. New Locks / Keys
I'll be the first to admit that I don't always remember to get a new lock installed as soon as I move into a house.  In fact, last time I had to replace our deadbolt only because I had broken it.  But getting new locks for the entrances to your house is a good idea.  Think about it, you just bought a house from strangers, and although they left you a key or two after the sale was complete, you never know how many copies of keys were made (or who they were given to) before you moved in.
Update: Check out this super handy door hardware makeover (better than keys!)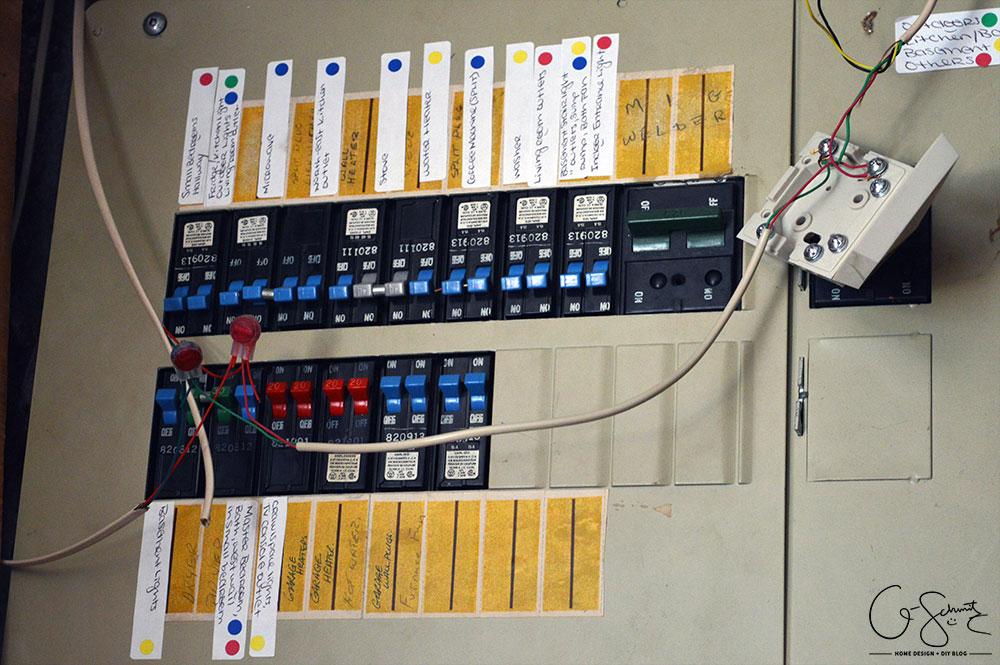 3. Mark Electrical Panel
For this task, you may want to bring in a couple of lamps or noisy small appliances so that you can test all your outlets.  You also might need some labels and/or pens to mark the electrical panel.  Basically, you want to know how each breaker and outlet/switch are connected.  Doing this as soon as you move in is a good idea because you won't have furniture hiding any outlets, and it's always better to have your electrical panel marked BEFORE you run into a problem.
4. Clean Everything
Now, this might be the one thing that most people think to do when they move into a house.  But I'm not talking about a regular dusting and vacuuming here (yes, you should be doing those too).  I mean a complete house cleaning overhaul!  You'll want to sweep and mop the hard floors, dust and wash the walls (yes wash the walls!) and scrub down all cabinets and bathroom fixtures.  Don't forget to clean the blinds and wash any fabric linens the previous homeowners may have left.  For the carpets, while a regular vacuum would be good, I would suggest also renting a specialty steamer/cleaner and washing them that way.  Why you wonder?  Again, it's way easier to clean the floors (and rest of the surfaces) when there is no furniture to move!
4b. Clean the Ducts
I would also like to recommend having the ductwork professionally cleaned, because you never know when it was done last.  This is also useful if you're moving into a smelly house (think cigarette or pet odour), because a lot of the smells will be trapped in the ducts.  While you're at it – replace the furnace filter too :)
Update: Check out the other household tasks you should do regularly
5. Paint the Walls
This one might be the thing that most "new home" homeowners skip; and that's completely up to you.  If you like the paint colours that are already there, then go ahead and save yourself the time and keep them!  However, if you're like me and know you want to paint the walls (and what colours) then tackle this task before you start unloading boxes and moving all your furniture into place.  Similar to painting the walls would be replacing the floors, but that is a more costly upgrade.  However, if you know you have to change out some flooring – might as well get it done now!
NEW!  Install Working Smoke/CO Detectors
I just thought of this one recently (after we purchased our newest home).  You definitely want to make sure that your house has working detectors, and that they are installed where they need to be.  (Code might vary depending on geographical location).
I hope these suggestions gave you a good house move-in to-do list!  If you're thinking "holy tamoly, how am I supposed to get ALL these things done!?" – know that you can probably enlist the help of some friends or family.  When we moved in, we had so many people come help us (thanks everyone!) and we got pretty much everything done in one weekend!  If you HAVE to bring in your boxes/furniture, you could always clean one room first and load everything there, then clean the others.
Update: Check out this list of Gifts for First-Time Homeowners and this post about the steps involved when buying a house.
Remember, the longest thing will be unpacking your stuff – so why unpack everything right away if you have to move stuff later to accomplish one of these tasks?  (Also – if you have helpers, it's much easier to delegate cleaning/painting than having to explain where to place every. single. box.).
Did I miss anything on my list of things to do before you move in?  Let me know what you would add!