Spring is here!  The sun is shining, the weather is warming, and birds are chirping.  We still have a lot of snow where we live, but I'm sure those three things apply still, ha.  I'm doing something a bit different today and sharing some spring home decor and more spring-related items!  Whether you're in a wintery land like me or live somewhere warmer, add some of these items to your home to get that spring feeling.
– Note: This post contains affiliate links. See more information about affiliates here. –
I'll admit, I don't usually swap out décor based on the seasons.  Sure, I decorate for the holidays, but that's about it.  But, I do love colour, and definitely can't resist a fresh palette. 
For spring, think pastels, light, muted tones, and definitely floral!  
Ready to see the spring moodboard I came up with…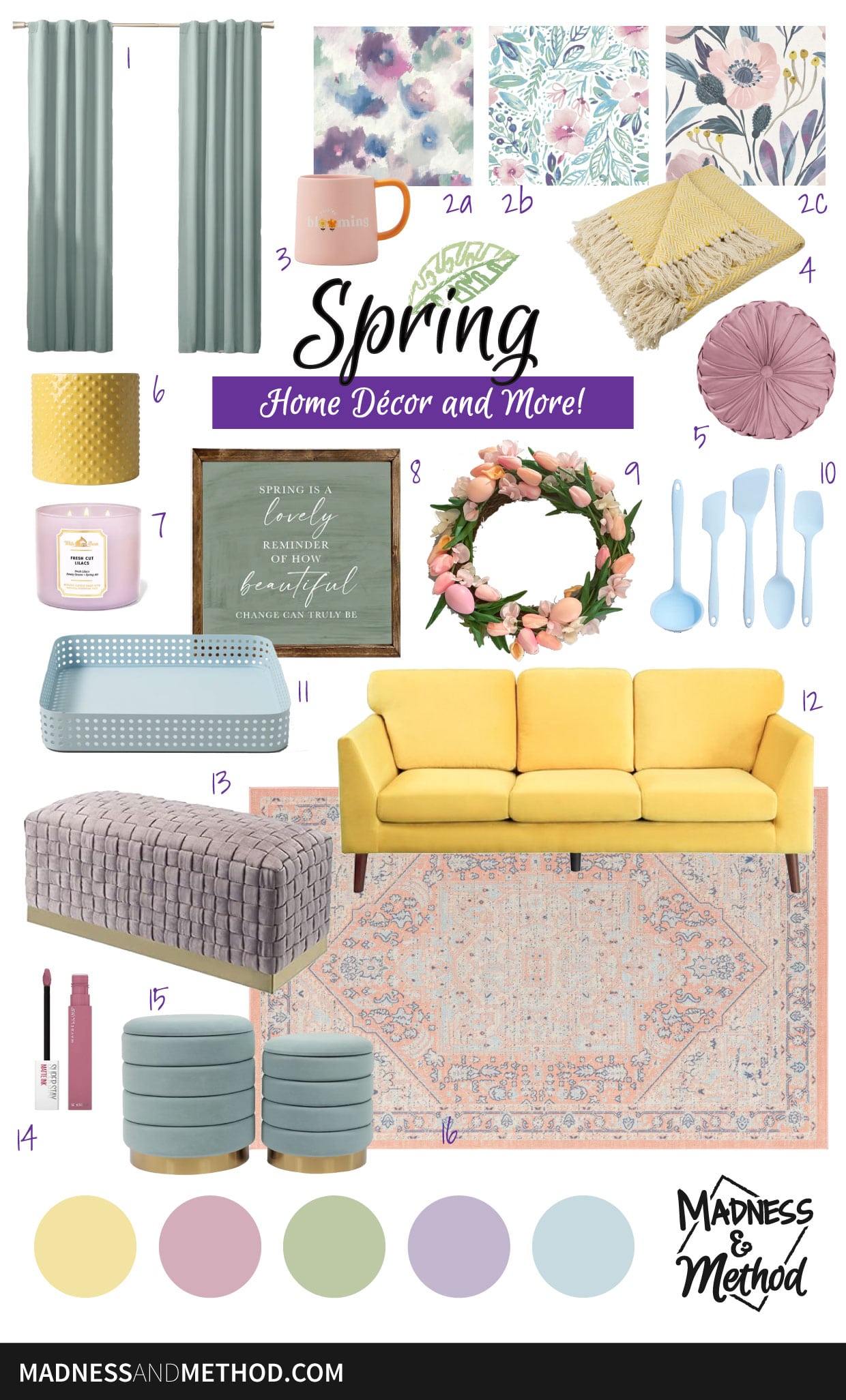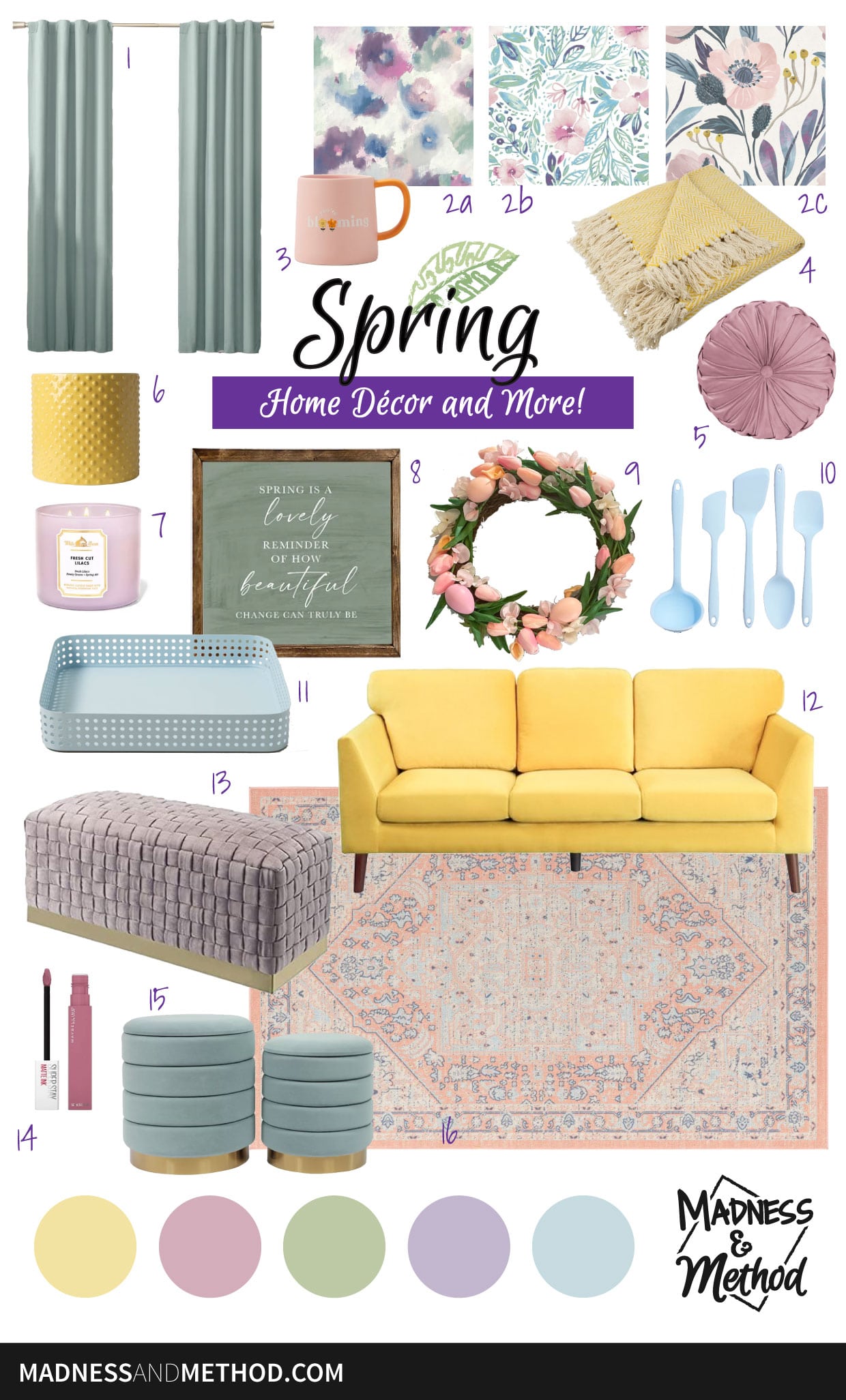 Shop The Spring Moodboard
2a. Impressionist Floral Wallpaper | 2b. April Showers Wallpaper | 2c. Vintage Style Floral Wallpaper 
14. Matte Lipstick (I've had this colour – a nice light pink!)
We have the #2a wallpaper in our primary bedroom, and I still love it!  I wanted to include the storage ottoman currently in Félix's room, but the old product link no longer works.  #15 is a similar colour, and the set of two is great. (We also have similar curtains to #1, but again, the link didn't work).

Oh, and I really like #11 in white, and would totally use it as a serving tray for food (but it could be anything, really). 

Related Posts
Let me know if you like to switch up your décor for the seasons! Or even if your home is decorated in more spring colours, like the ones I shared above.

I'm going to go through all the seasons this year, so stay tuned for summer coming soon :) In the meantime, I hope you enjoyed all these Spring home décor products!