I LOOOOVE rainbows.  Like, can't get enough – love all the colours.  Not sure if anyone likes them as much as me, but in case you do, I've rounded up a bunch of colourful rainbow decor products!
– Note: This post contains affiliate links. See more information about affiliates here. –
This was originally part of my bold stripes and black room decor ideas post.  Sort of!  I had envisioned a black and white striped bedroom with rainbow decor at the time (but I've since updated that post too).
So, rather than just have ideas for a rainbow bedroom, let's look at all the colourful rainbow decor (and more!).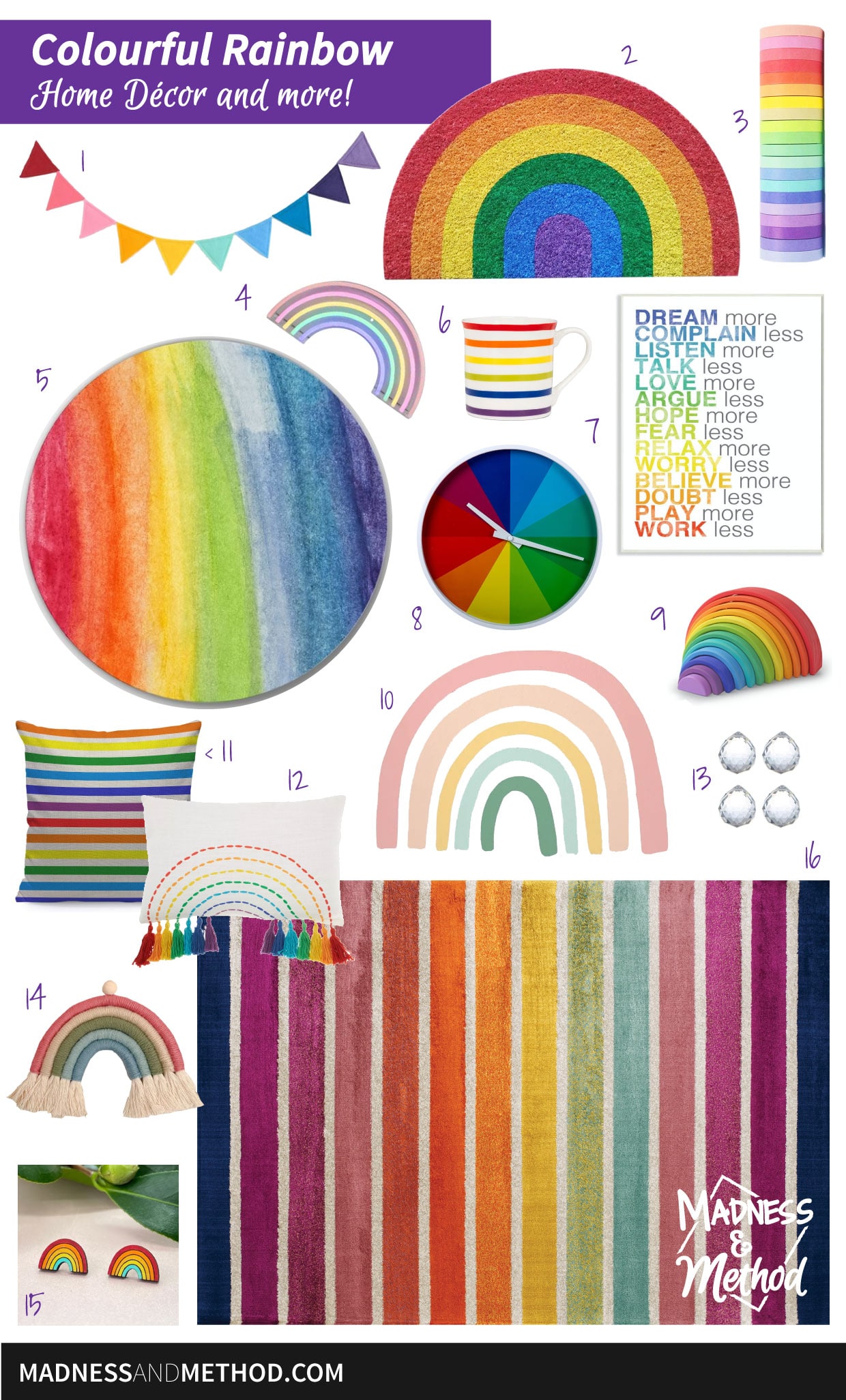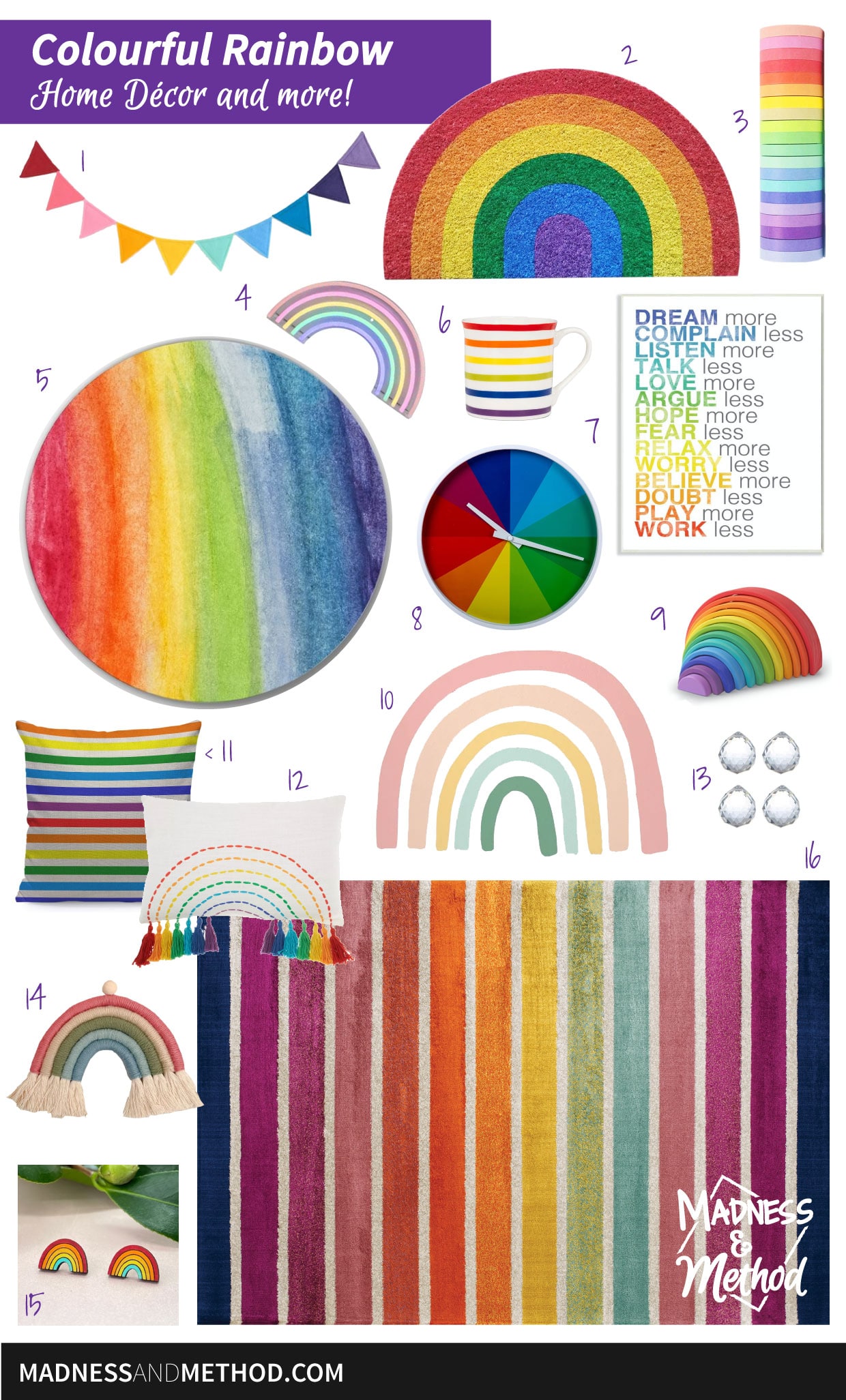 Shop This Post:
1. Bunting | 2. Doormat (I have the Ikea one) | 3. Washi Tape | 4. LED Light | 5. Round Metal Art | 6. Coffee Mug | 7. Wall Plaque | 8. Wall Clock | 9. Wooden Arches | 10. Wall Decal | 11. Striped Pillow | 12. Tassel Pillow | 13. Window Prisms | 14. Macrame | 15. Earrings | 17. Striped Rug
We also have #7 hung in our basement guest bedroom, and I had a mug similar to #6 but it disappeared from our Airbnb :(  And, technically #13 doesn't look like a rainbow now, but put it in the sun and it makes lovely little rainbows everywhere!
I'm also planning on doing a rainbow hallway transformation, and have been saving all my rainbow ideas on Pinterest here.
Similar Posts/Rainbow Inspiration
Let me know if you like rainbows, or are just "meh"