Choosing and hanging curtains didn't come naturally to me.  It's easy to buy a pair of curtains without thinking about the proper height that you need.  I have certainly learned a lot over the years, and these DIY curtain hacks have come in handy.  Have curtains that are too short?  Too tall?  Want to save money?  Read to find out how! 
– Note: This post contains affiliate links. See more information about affiliates here. –
I have linked to other blogger's projects, because my original solution to fixing short curtains was to hide them with furniture :) Please visit the shared links for more details and to pin from the source!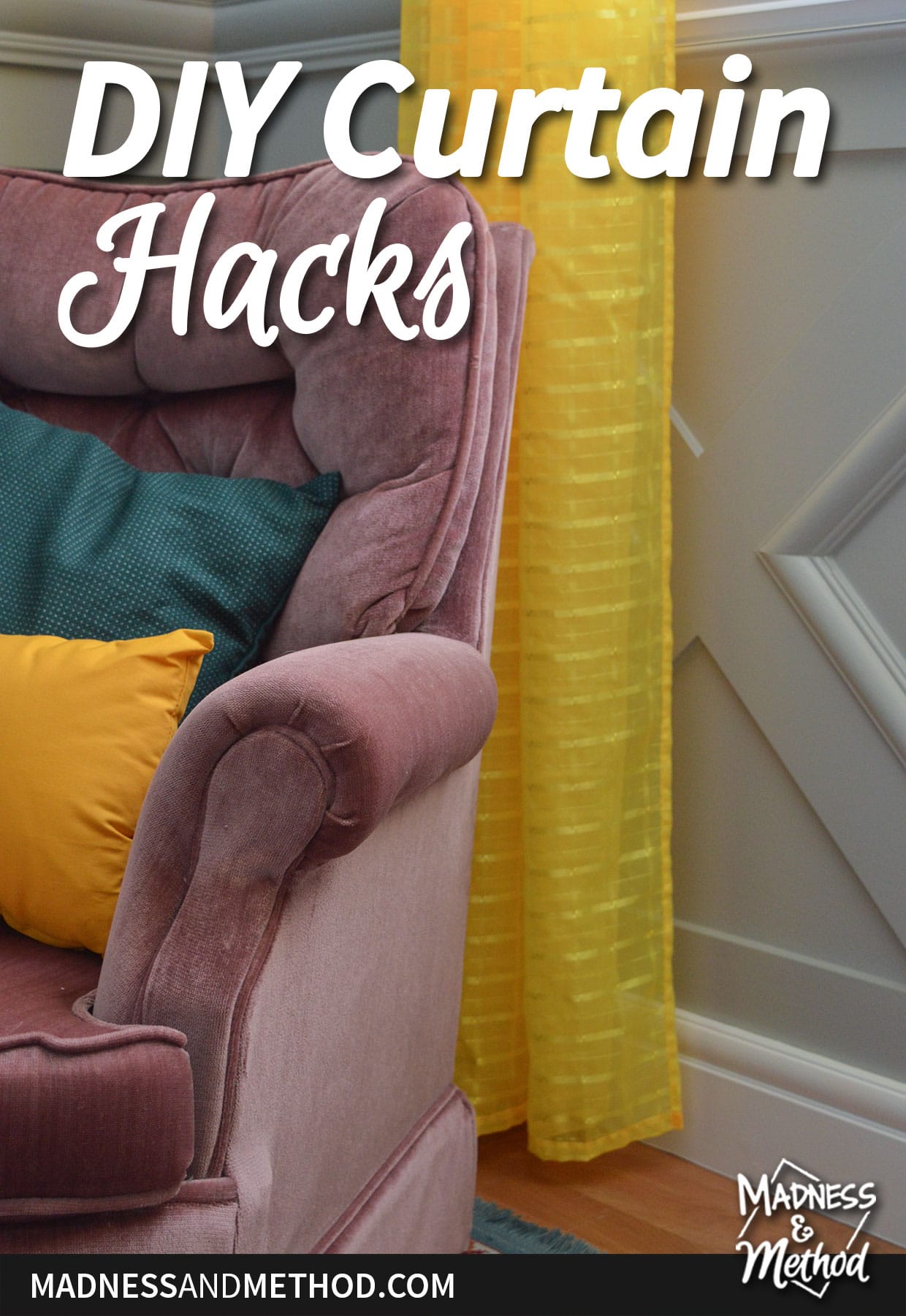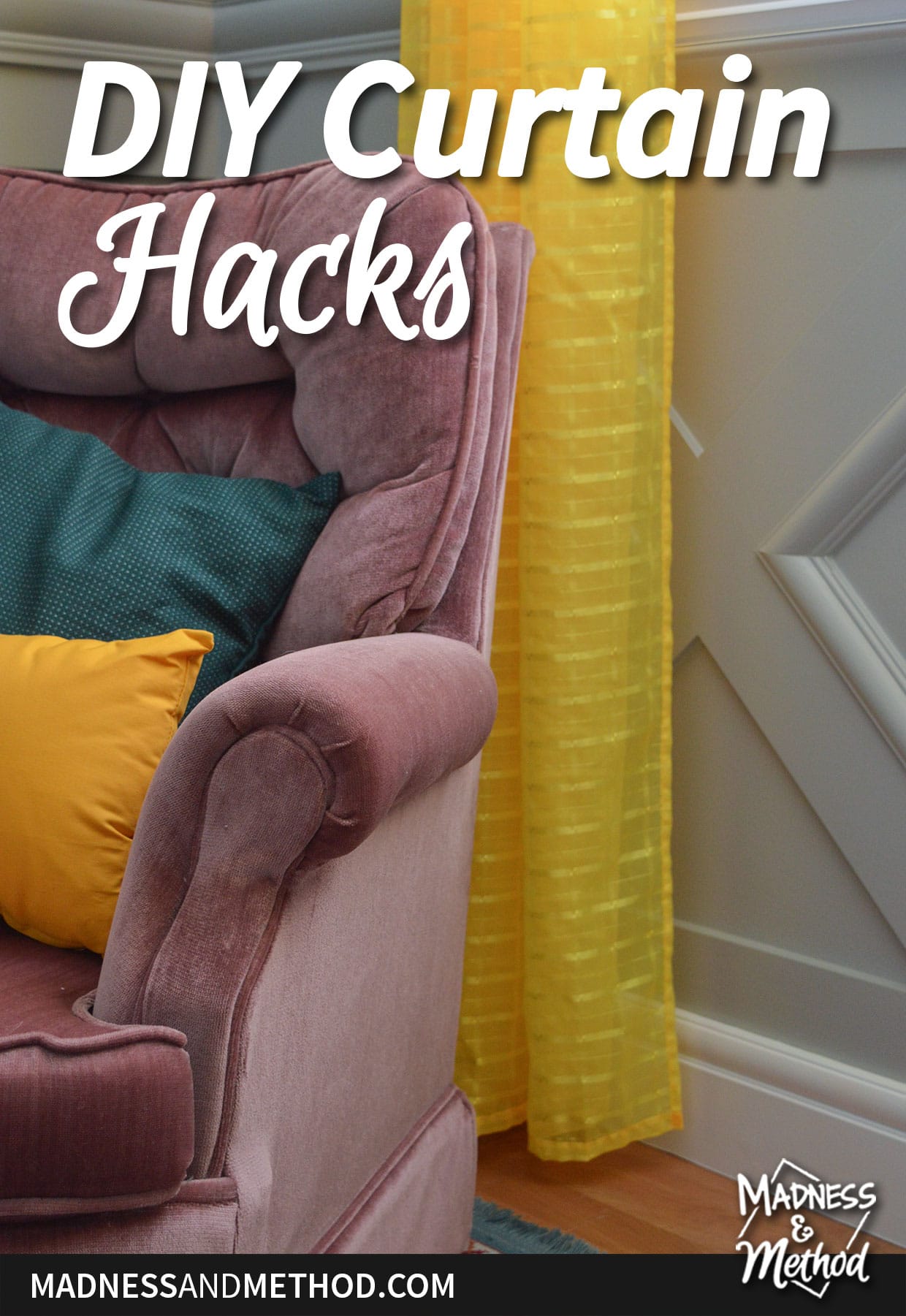 This post was originally written March 11, 2017. It has been refreshed with new information and tips, and republished February 11, 2022.
Is your problem short curtains?  That's probably the worst!  Especially if they only come in one size, or are a pattern/colour that you love! 
How Long Should Curtains Be?
Personally, I like curtains to be a maximum of 2″ above the ground, or slightly above touching.  That's the best for ease of use/cleaning.  However, I do have some curtains that are a bit long (pool on the ground) – and that's definitely a popular look for designers. So I'd say anywhere between 2″ above the ground to 2″ past is a safe bet.
Hacks for Curtains That Are Too Short
The first step would be to determine how short your curtains are.  If they're an inch or so shorter than what you wanted, it might be as easy as using curtain clips! 
In our basement guest bedroom, I got the length mixed up (I had my curtains cut/hemmed professionally).  I was planning on hanging them from the back tabs – but they were just a smidge too short.
In this case, I was able to use curtain clips: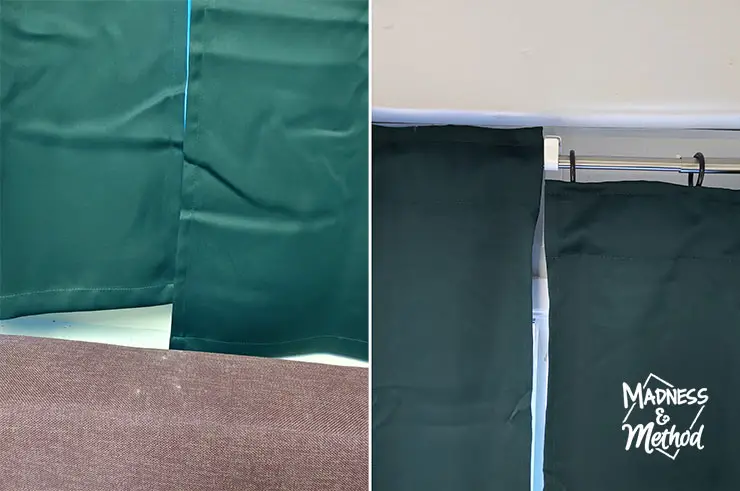 The photo on the left shows the curtain too short vs. the height I wanted.  The photo on the right shows how they are hung (back tabs vs. clipped). 
Can you actually "fix" curtains that are way too short?
The obvious solution would be to purchase them the right length, but in case you wanted to work with what you've got – check out these handy DIY curtain hacks: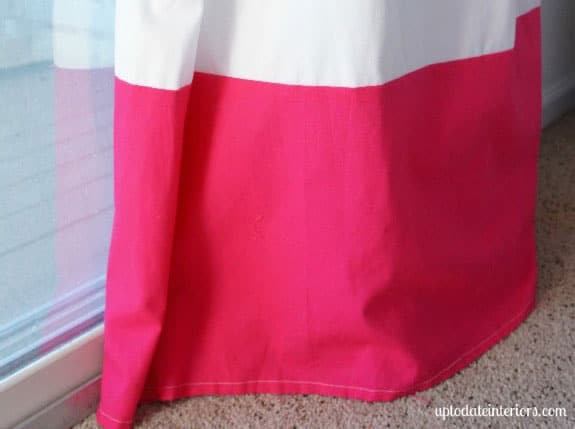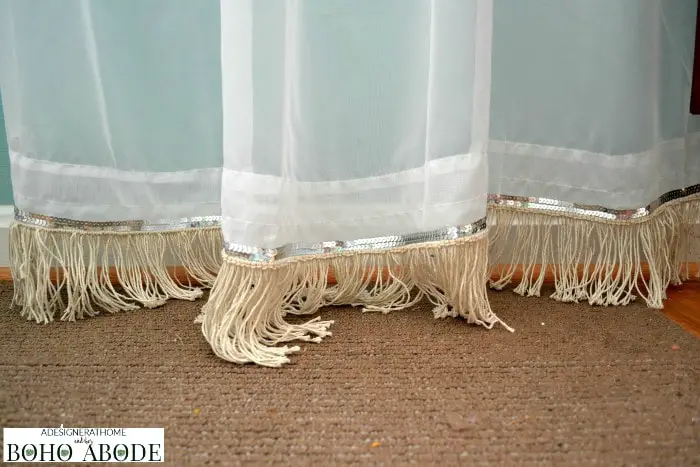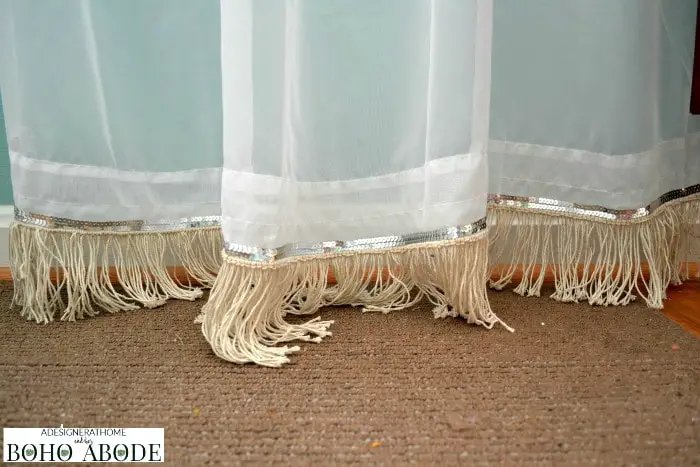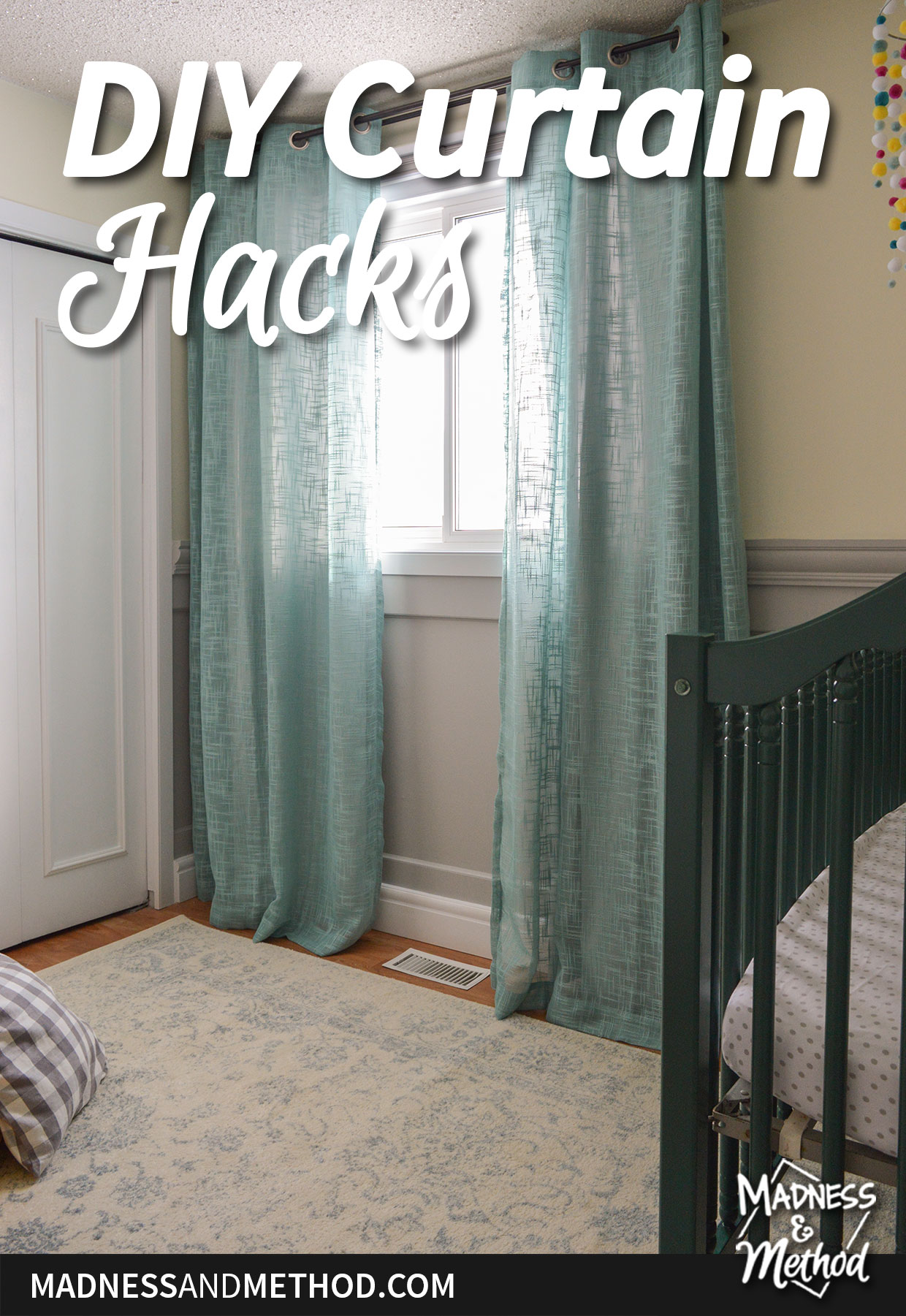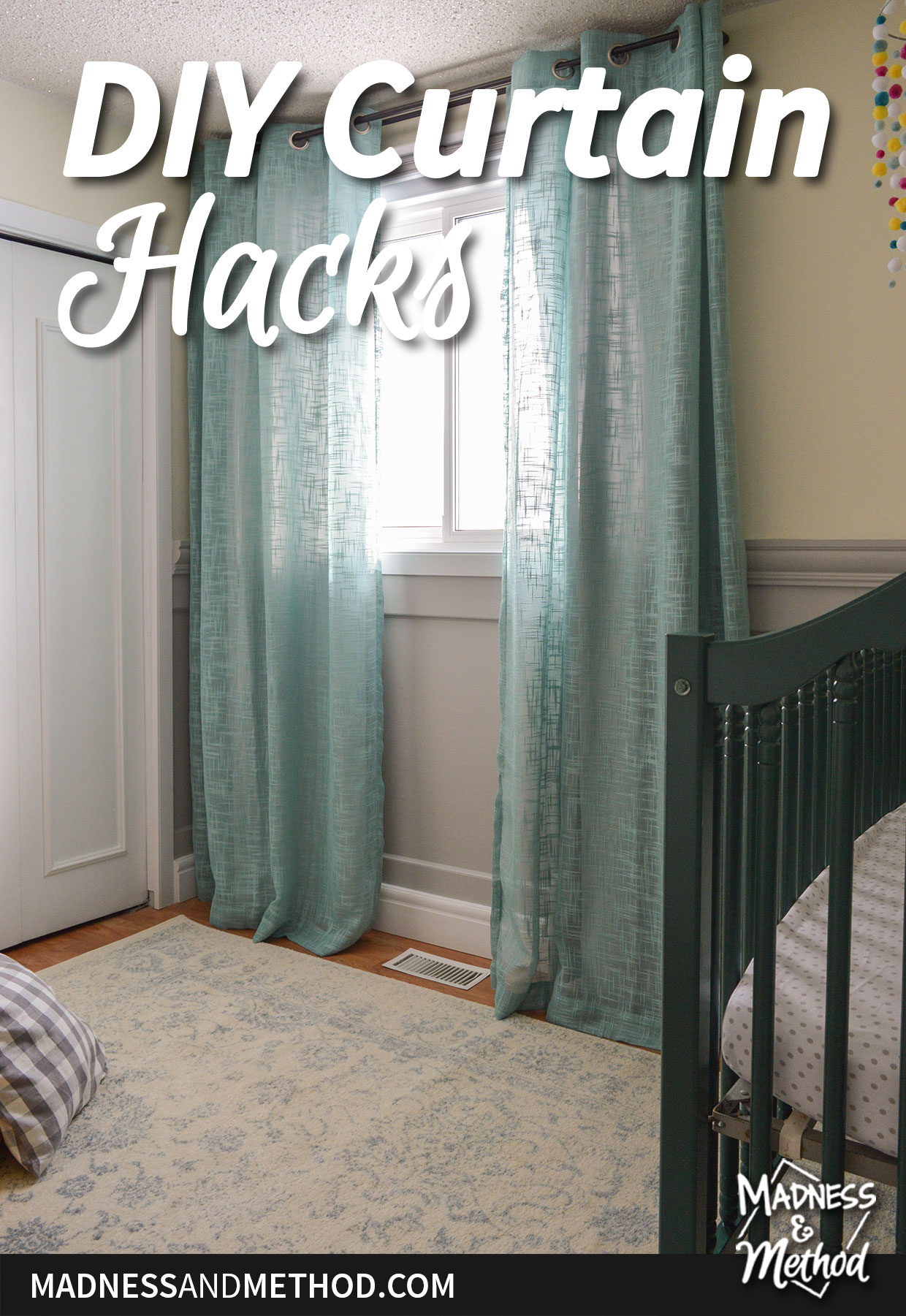 Hacks for Curtains That Are Too Long
Maybe you have the opposite problem, and you have curtains that are too long.  You have a few choices, and each depends on your level of comfort/skill.
Want to know the best hack for curtains that are too long and you don't want to cut them!?  Simply fold them at the correct height and use Heat N Bond Iron Tape.  I did that with a pair of curtains at our old house, and they held up great!
What do to with the extra fabric?  If you have a lot of curtain fabric leftover, you can easily use it somewhere else!  For the kids' room, I used the curtain valance and had custom pillowcases made.  In our basement guest bedroom, I used the extra curtain material to make a matching tufted headboard.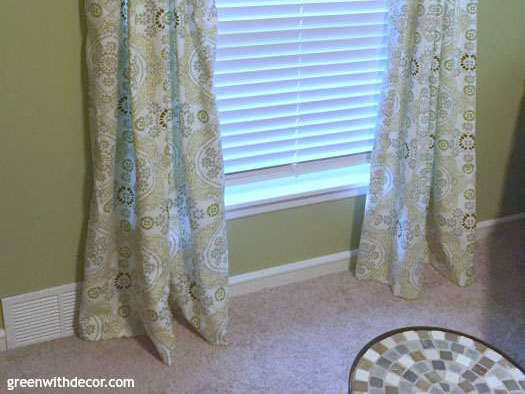 Other Curtain Tips/Tricks and Hacks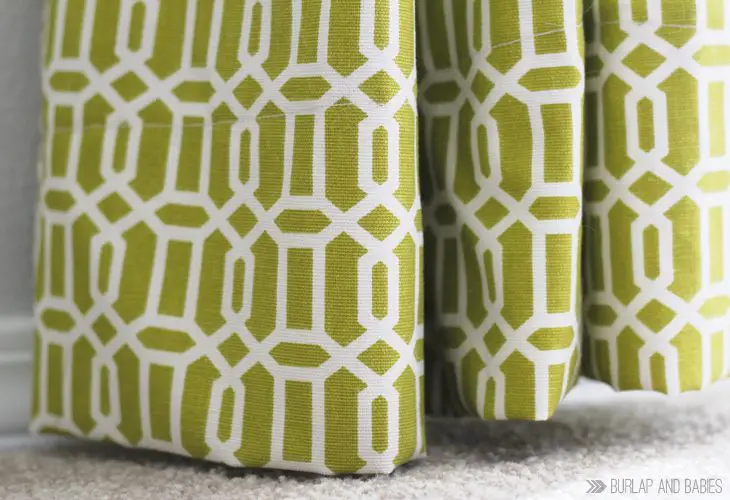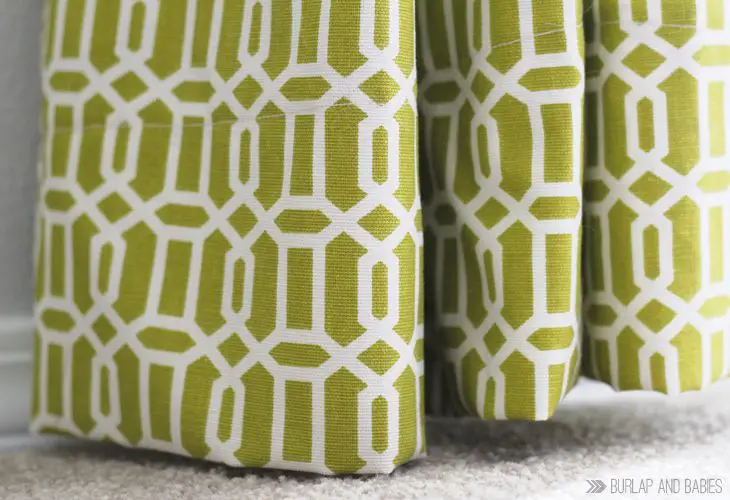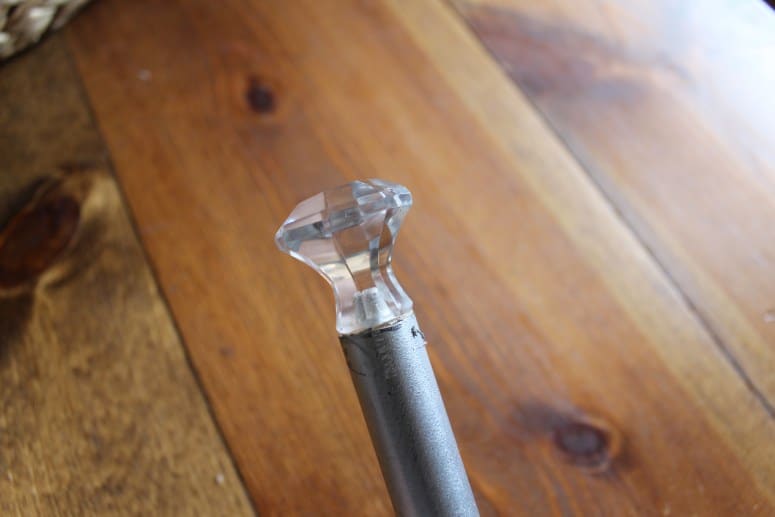 Cheap DIY Curtain Rod

Heather from Craft and Tell has instructions for a DIY curtain rod – and you won't believe how easy it is to make!  Think about the possibilities (imagine little animals on the ends for a kid's room!) and you'll never go back to "real" curtain rods again.
Were those some easy DIY curtain hacks or what?!  I'm actually really interested in trying those DIY curtain rods.  You could easily spray paint the conduit any colour too!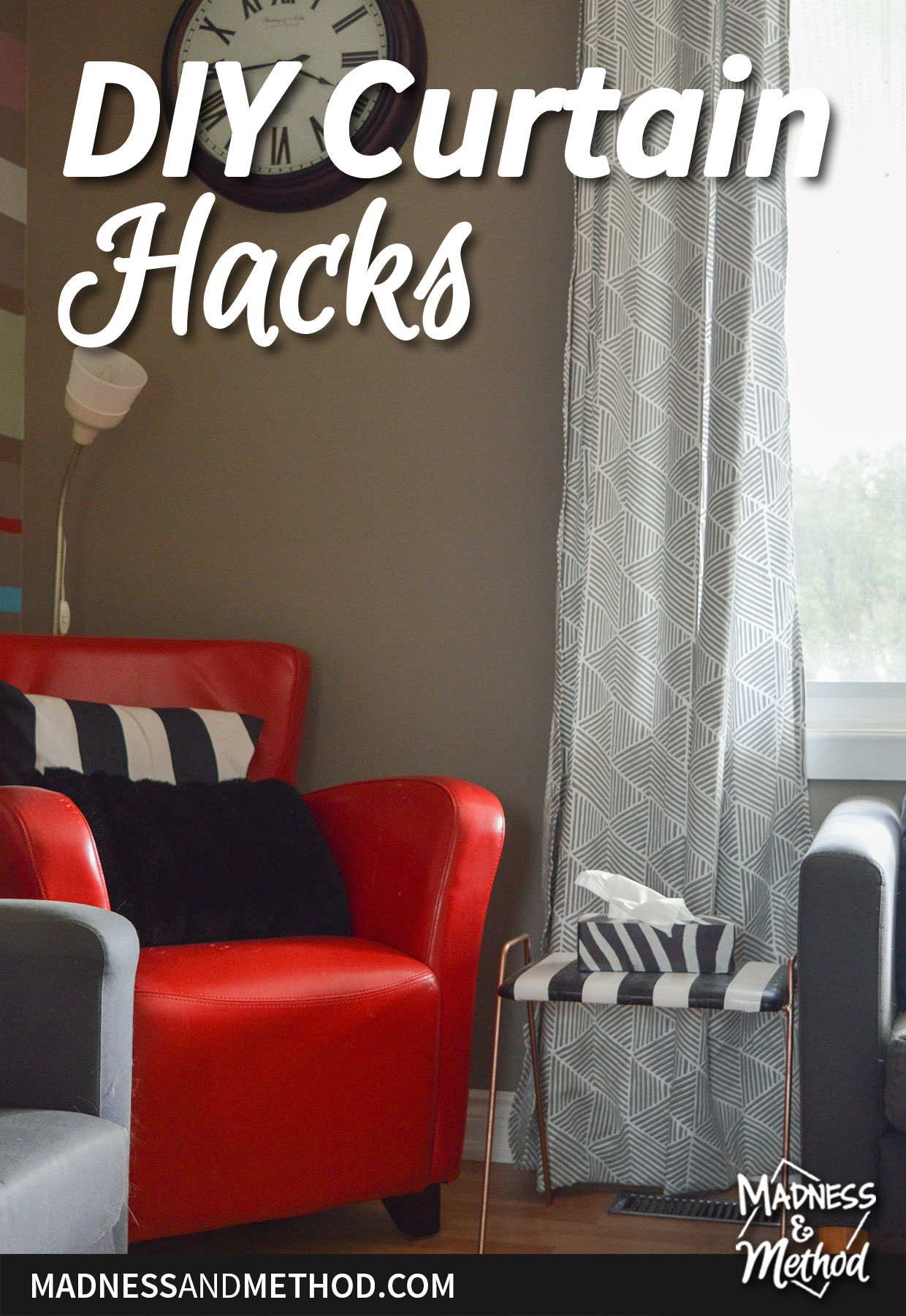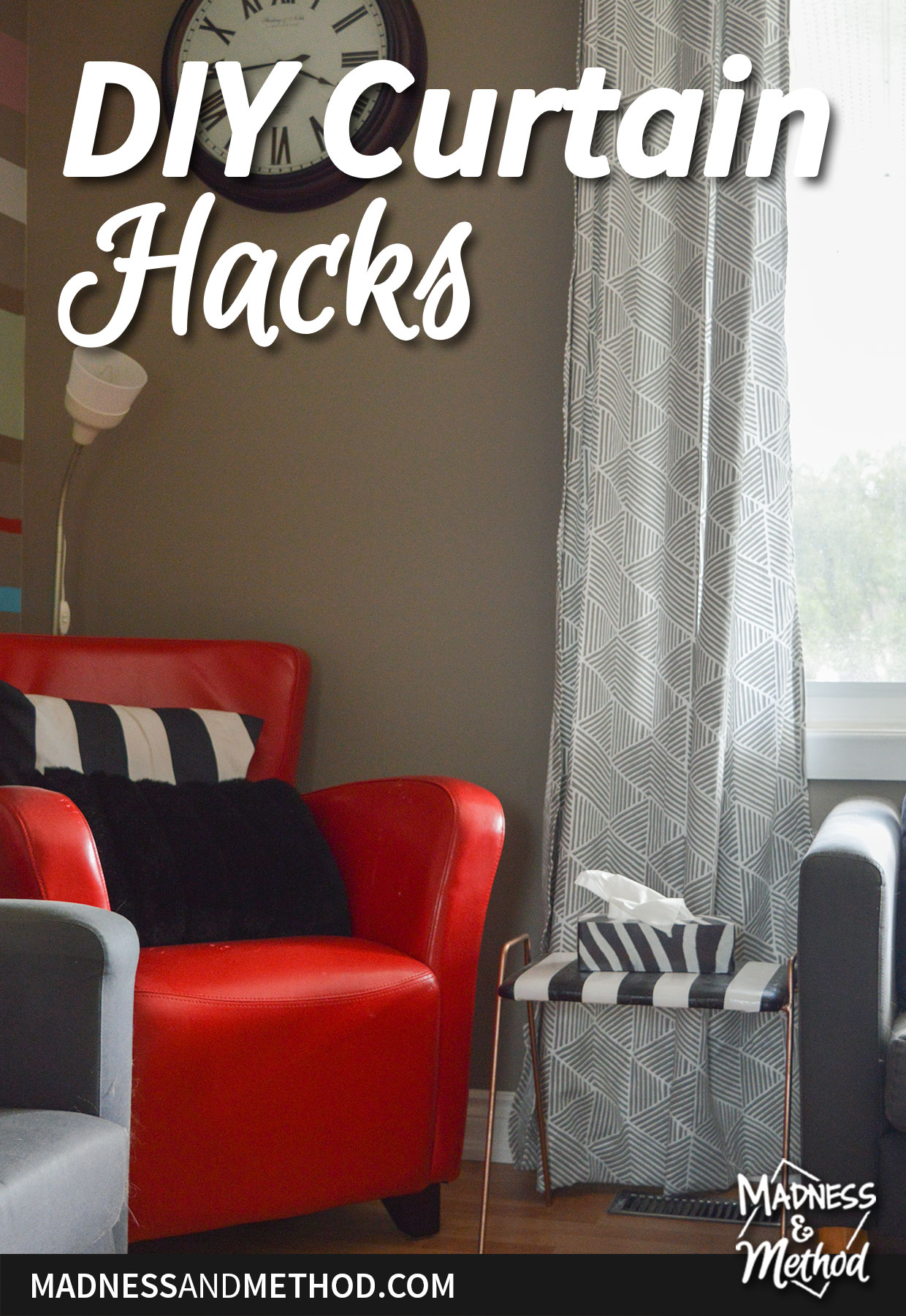 Curtains can definitely be a fun way to decorate and enhance a room, but there's no need to spend a fortune (just don't forget to hang them high!).
So tell me, which one of these DIY curtain hacks will you/have you attempt(ed)?
Related Window Treatment Posts: