YAY – I'm super excited because I get to finally start working on and sharing this nursery project with you all! I've honestly been planning the design of this nursery since before even getting pregnant (I was hoping to complete this project as part of the last One Room Challenge – but alas we did the garage instead) and I've had a few different design ideas prior to that time. However, once I figured out the main wall colour, it actually came together pretty quickly – so today I'm going to be sharing my nursery colour journey (with PARA paints!) with you so that you get a bit more insight into how this room design came together.
– This post is the first in a series sharing our new nursery; and was sponsored by PARA Paints –
Since I'm pretty much condensing weeks/months of ideas into one post, I'm hoping it doesn't get too long and wordy! Basically, today you'll see pictures of the room as it was before (aka the Pink Room/Guest Bedroom), the thought process for choosing colours based on what I knew we were keeping, and the final colour scheme for the space.
Next week I'll be sharing more design details and some mockups (to help show where all the colours are going to be used) and some in-progress shots of the painting (which is looking super good so far!).
Current Room
But for now, remember we are starting with a mostly gray, but still pink, guest bedroom: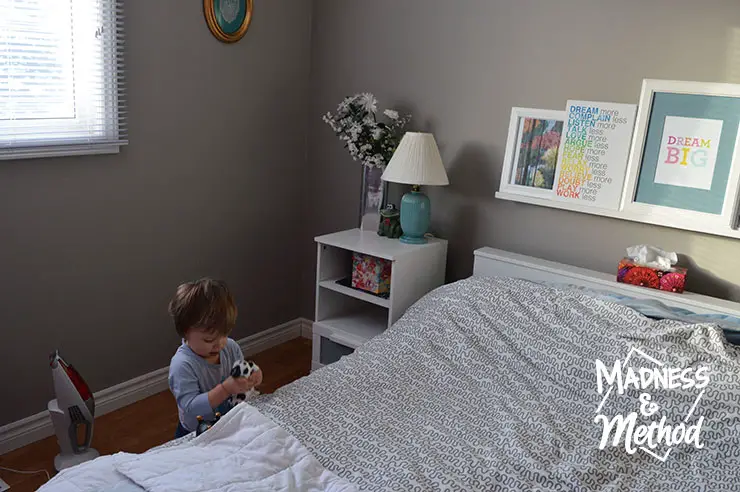 Some people may wonder why give up a guest bedroom to add a second nursery to our home (we do have the Blue Room/Zachary's nursery already). Right now Zachary is just under 20 months, and he's such a good little sleeper, that I really did not want to have to disturb him multiple times a night for the new baby's feedings. And, let's be honest, will we ever have guests spend the night anymore once we have two babies under 2 in the house!?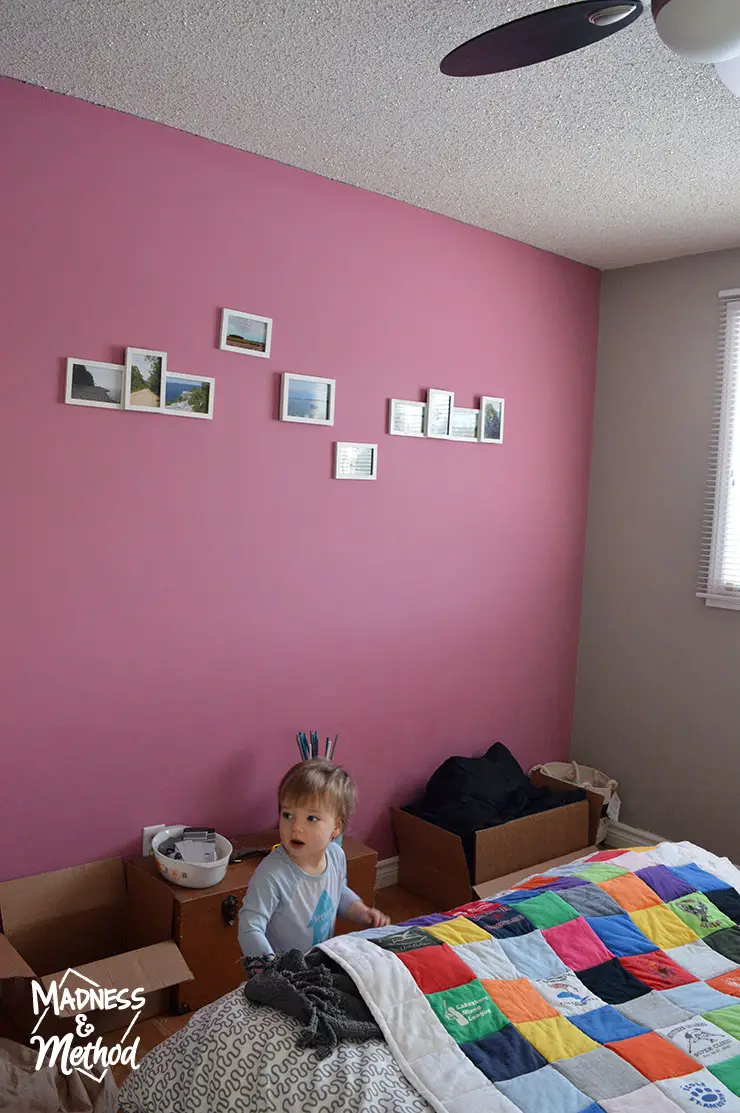 We technically also have space in our master bedroom to add a baby zone, but we kind of like having the baby in their own room from the start.
Anyways!
This room is the larger of the two extra bedrooms and used to be fully pink and our office. A year or so ago I thought that if we ever sold our house, potential buyers may not like my excessively bright colour scheme, so I painted 3 walls a nice neutral gray. (We also moved the computers downstairs then turned this room into the guest bedroom when we had our first baby). While I didn't mind the gray at all (easy to coordinate our different sheet colours), it was never really "me".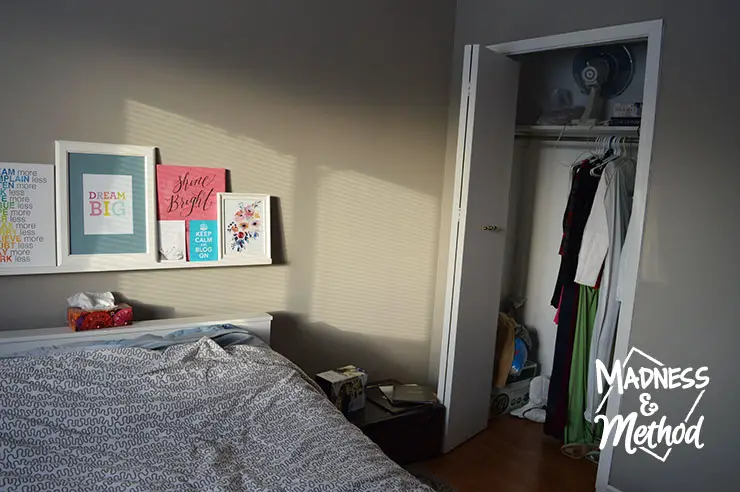 I LOVE colour, so it was a bit too much blah…
Planning a Nursery
Okay – now we're in the second part of the story: deciding to make this room a nursery! Here is the nursery layout that we are going with: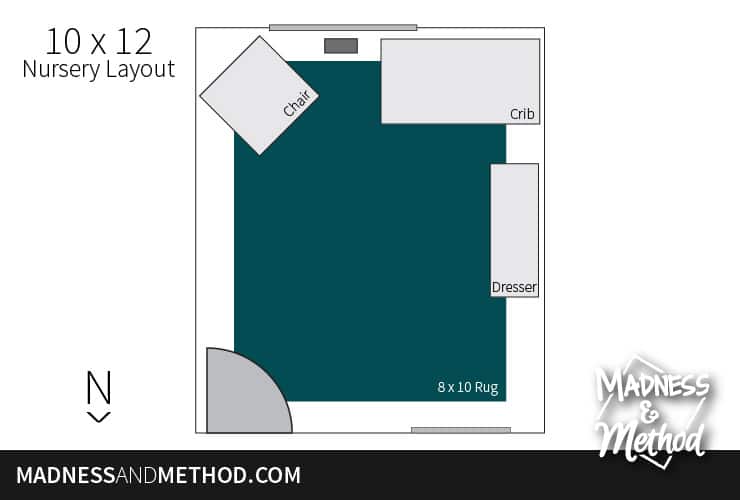 I was originally hoping to keep the pink walls (whether we had a boy or a girl), but get rid of some of the gray so it would be more like it was. I also really wanted to add a super bright or dark teal overdyed rug to the space and thought those two colours would pair nicely together. And the rug? Ya, I was totally going to DIY one with something I found second-hand. You know the problem with that? I have actively been looking for a large plain rug for almost a year and still haven't been able to find anything suitable!
And in that time, it started to get cold (you need to dye your rugs outside and have them dry in the sun) AND I actually got pregnant and had to think of a for realsies solution.
Nursery Colour Journey
While I looooveeeeee the bubble gum/Pepto pink walls, I knew that I also loved this pink chair and would be using it in the space (it's literally the perfect size for nursing). While it looked great against the gray walls in Zachary's room, I knew that it would clash against the pink walls. Since doing analogous colour schemes isn't really my thing (I prefer more contrast), I had to start giving up on the idea of having pink walls in the nursery…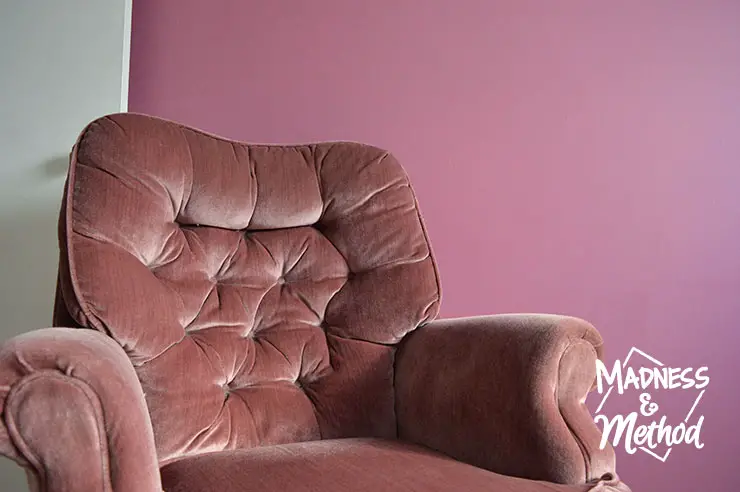 (Plus, there was the 50/50 chance that we would have a boy, and while I'm pro pink for boys, I don't know how the Husband would feel about it).
That's when I got the genius idea to bring the teal colour (that I originally wanted for the rug) onto the walls! And I had the perfect gender-neutral teal in mind: PARA's Enigmatic Triton; the same one that I used on the wall design for my brother's half-bathroom makeover (it's the darkest shade).
Around the same time, PARA Paints was changing their paints over to the new Color Journey line. I was set on using Enigmatic Triton, but it kind of worked out since I was a bit worried that it would be a tad too dark. In the end, I found a super similar colour (but a smidgen lighter) called Jasper Park 117G, Color Journeys by PARA Paints, and I think it's the perfect deep moody teal that isn't too blue and isn't too green!
I also knew I would still be incorporating gray into the space, and picked up a bunch of different samples. It's funny, the Husband and I both picked Livingston Grey 409C, Color Journeys by PARA Paints as our favourite, and it's pretty similar to the gray that we had in there before (maybe a bit less warm, but still a very nice, neutral shade).
Since I am a lover of colour, and since I knew a few of the accessories that we would have in the space already (namely this geometric floral box, the blue/turquoise lamp, and our pink chair of course) – I grabbed a bunch of other PARA colour swatches to see if I could get some similar matches.
The chair is a velvet fabric and it looks super different in varying lights and would have been impossible to match something. I chose a pink that was close to the darkest part of the chair, but still worked well with the reds/roses on the box pattern.
Here is the nursery colour journey scheme I came up with: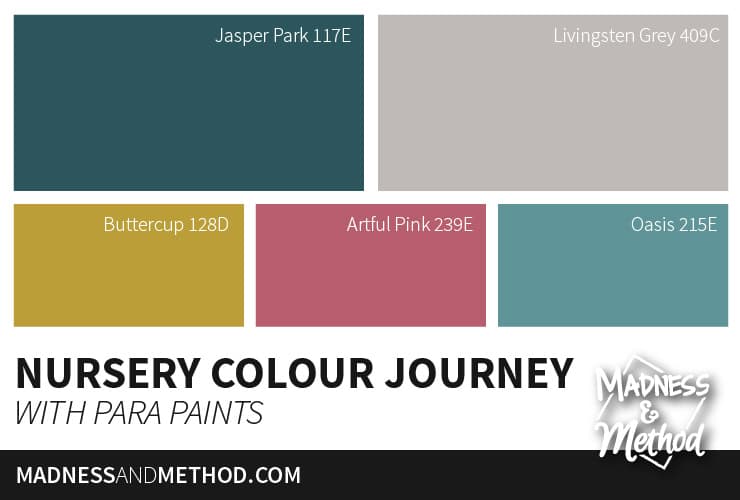 Jasper Park and Livingsten Grey will be the two "main" colours, but I'll also be incorporating some fun accents and accessories in colours matching Buttercup 128D, Artful Pink 239E, and Oasis 215E, all Color Journeys by PARA Paints.  I'll also have a lot of white in the space (since it's my go-to furniture colour), and some smaller black accents too.
A lot of people have been asking me lately "will you be doing a blue or a pink nursery" (aka what will the gender of the baby be?).  And technically it's neither… but it's also both since those colours will still be in the room!
I hope you enjoyed reading about our nursery colour journey, and you'll have to come back next week to see where all these colours will play out.  (I made some mockups and they look super good, if I do say so myself!).  I'll also be sharing a breakdown of all the tasks we have to do (along with things we've already accomplished) in order to transform this guest bedroom into a gender-neutral nursery.
PS: I wanted to do this makeover during a One Room Challenge, since they're such fun, collaborative events; however my due date is April 19 (which is right in the middle of the spring challenge!). I may be a little crazy, but definitely not enough to start a room renovation 2 weeks before I am due, so I decided that I'll still format this project in a 6-week timeline, but complete it ahead of time (aka right now in February!).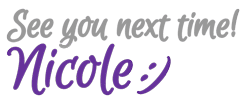 Thanks to all my nursery project sponsors: