Continuing with our holiday decorating this year, we've set up the tree in a traditional silver and gold theme and now we're patiently waiting for Santa to arrive.  (And by patiently waiting, I mean a certain someone has been asking every day if Santa is coming yet – and he has added the letter Q in Santa, like "Sanqa").  Nevertheless, our silver and gold Christmas tree is up and ready, so let's check it out!
– Note: This post contains affiliate links. See more information about affiliates here. –
Not going to lie, I was 75% sure I was going to do a rainbow tree this year.  I saw this over-the-top retro rainbow tree and I was so swayed to do something similar (I have all the colour ornaments already).  But then the little mister opened the silver balls and started putting them up on the tree, and I couldn't break his little heart by taking them down.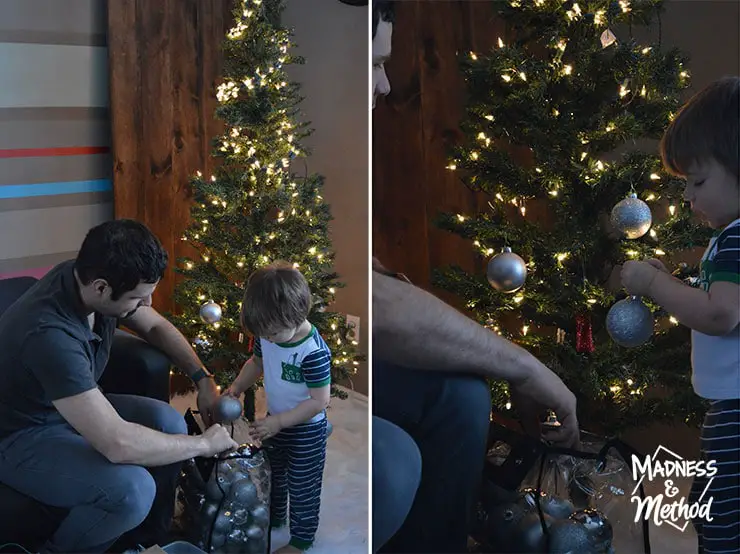 So a traditional silver and gold tree it was!  However, I did take a cue from my inspiration photo and added more ornaments than I normally do… but it's also because someone had already put a lot along the bottom 2 feet of the tree, so I kind of had to match it all over, ha!
Silver and Gold Decorated Christmas Tree
The lights on the top tier of our Christmas tree stopped working this year, so I had to improvise and found a bundled strand to use.  Once my white feather garlands went up, you couldn't even tell that they don't match!
This year, we set the tree up in the corner of our living room where our red chair normally is (it's in our bedroom for now).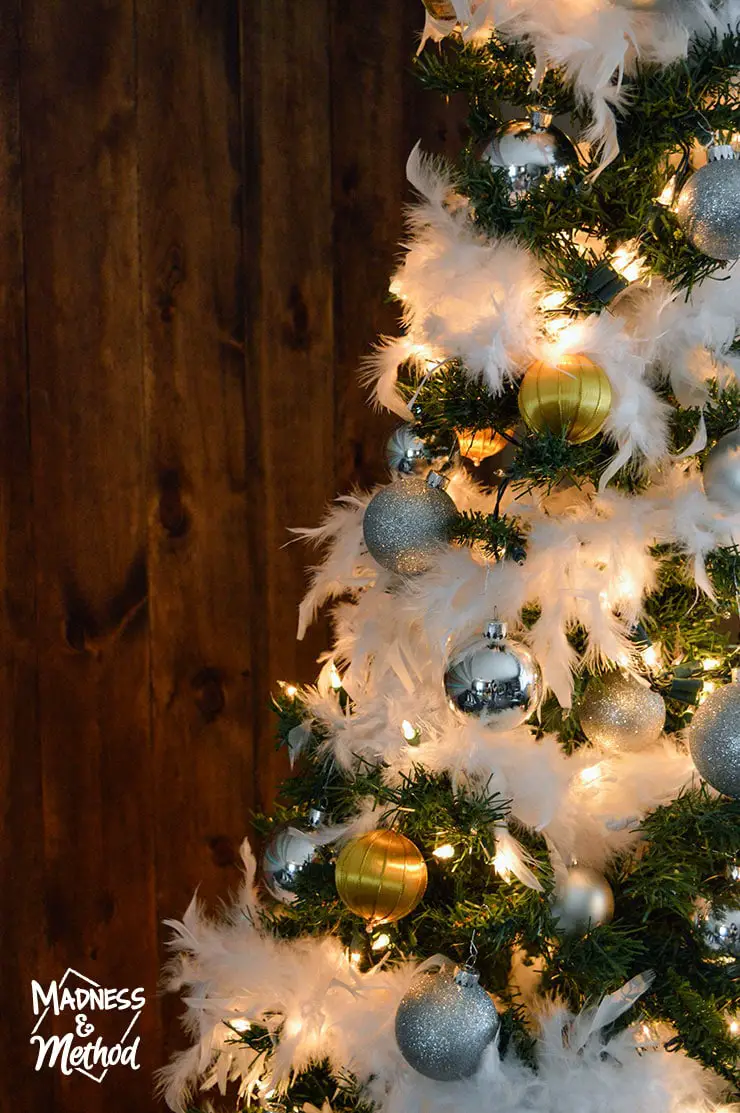 With two little ones always playing in the basement, I didn't think it would be as wise to put it downstairs like it once was.
It's definitely been upstairs in the living room a few times (see the copper theme and the jewel-toned tree from year's past).  But I wasn't keen on that location as we're always moving the stroller around there since we've been feeding the little lady at the table.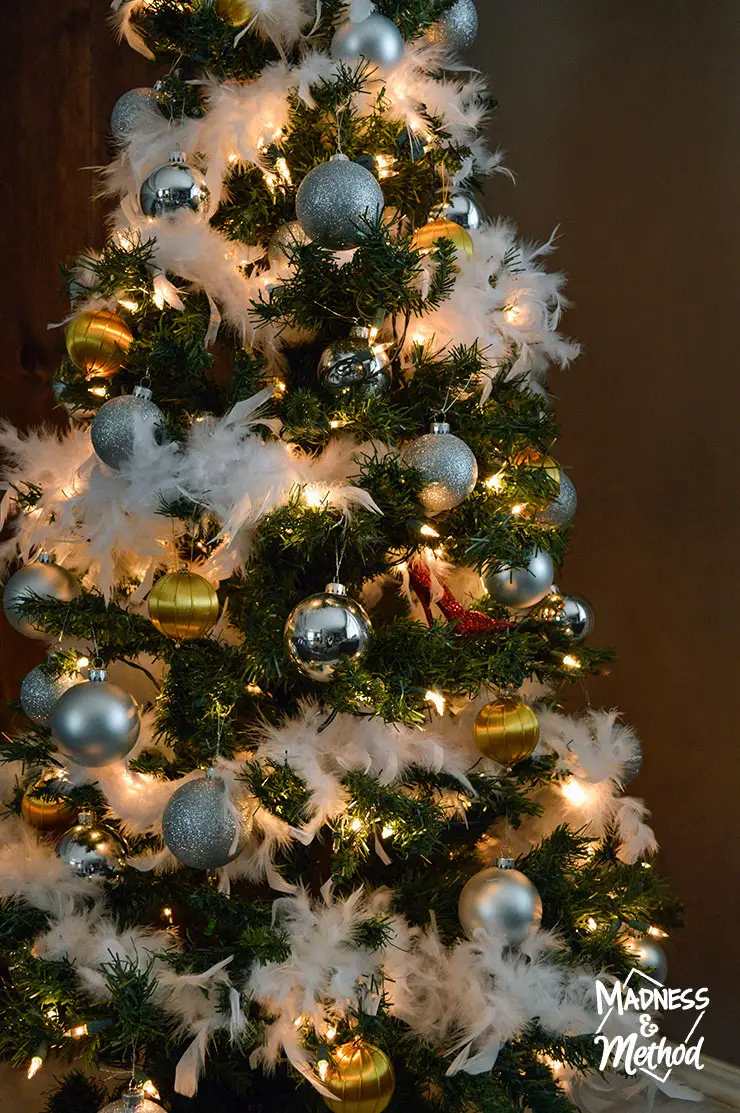 We just flipped the rustic table top we had hiding behind our couches up vertically, and it makes the perfect backdrop for our tree!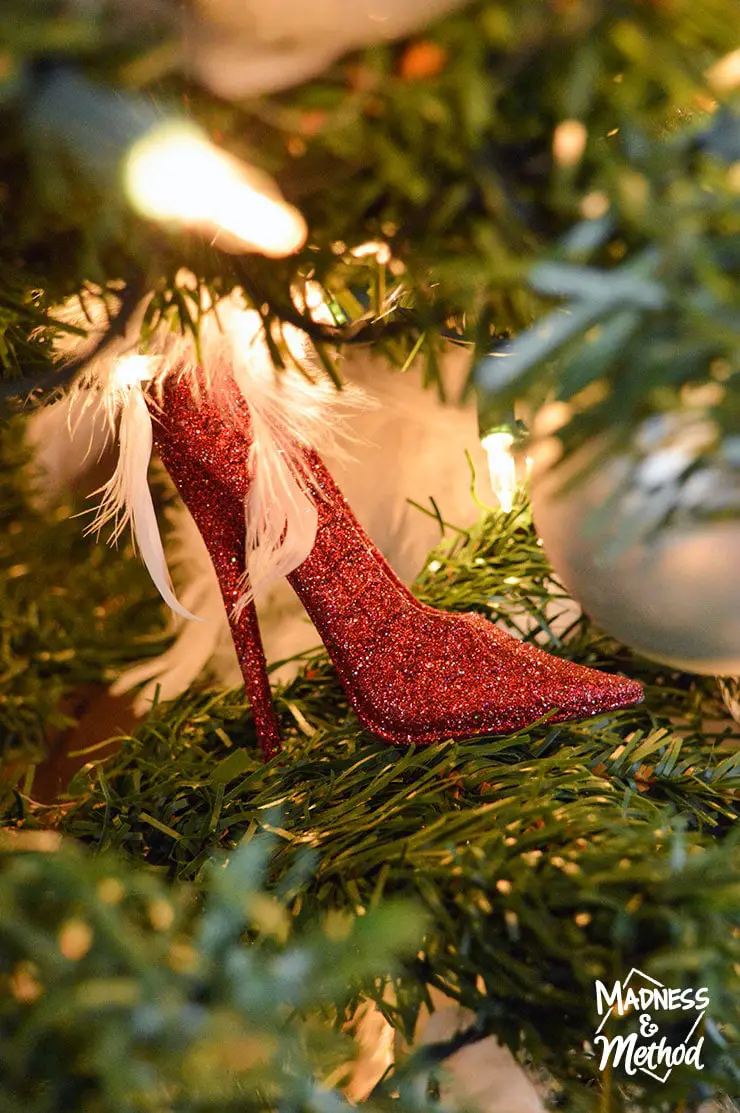 Plus, putting it in the corner means I didn't have to decorate around the entire thing like I normally do; so I kept more of our sentimental / non-matching ornaments in the back.
Recreate This Look with Similar Amazon Products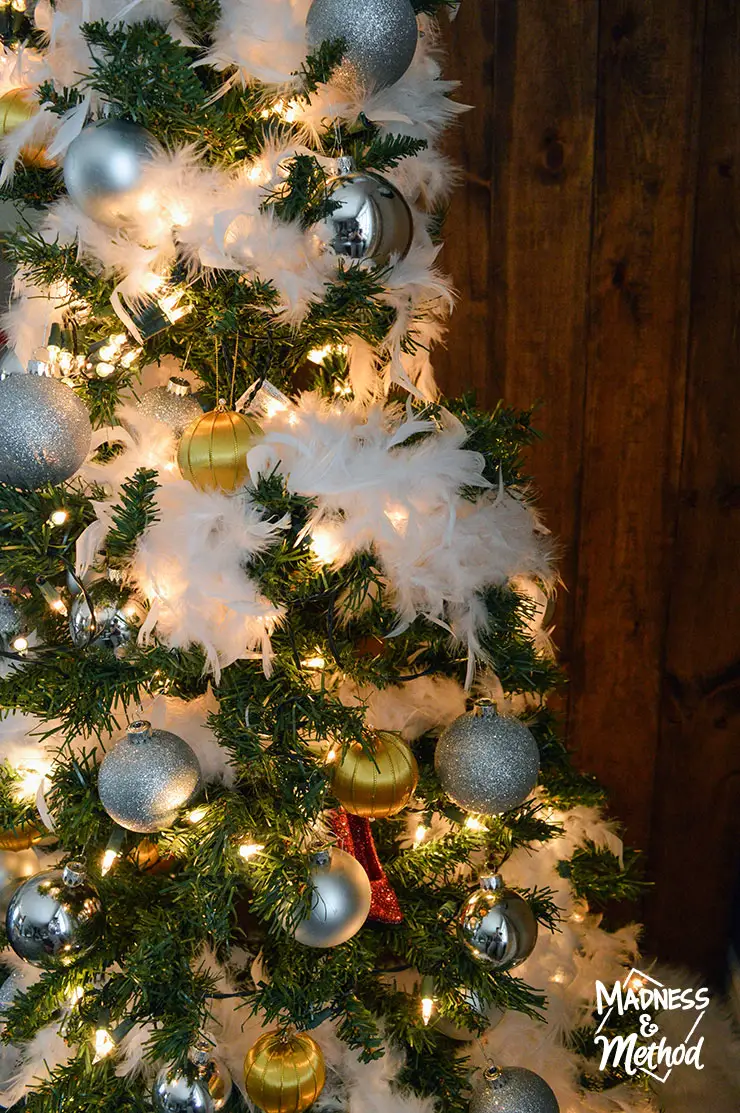 It was also good since I was going with the more-is-more ornament look, and I don't think it would have been as full if I decorated the whole thing, ha!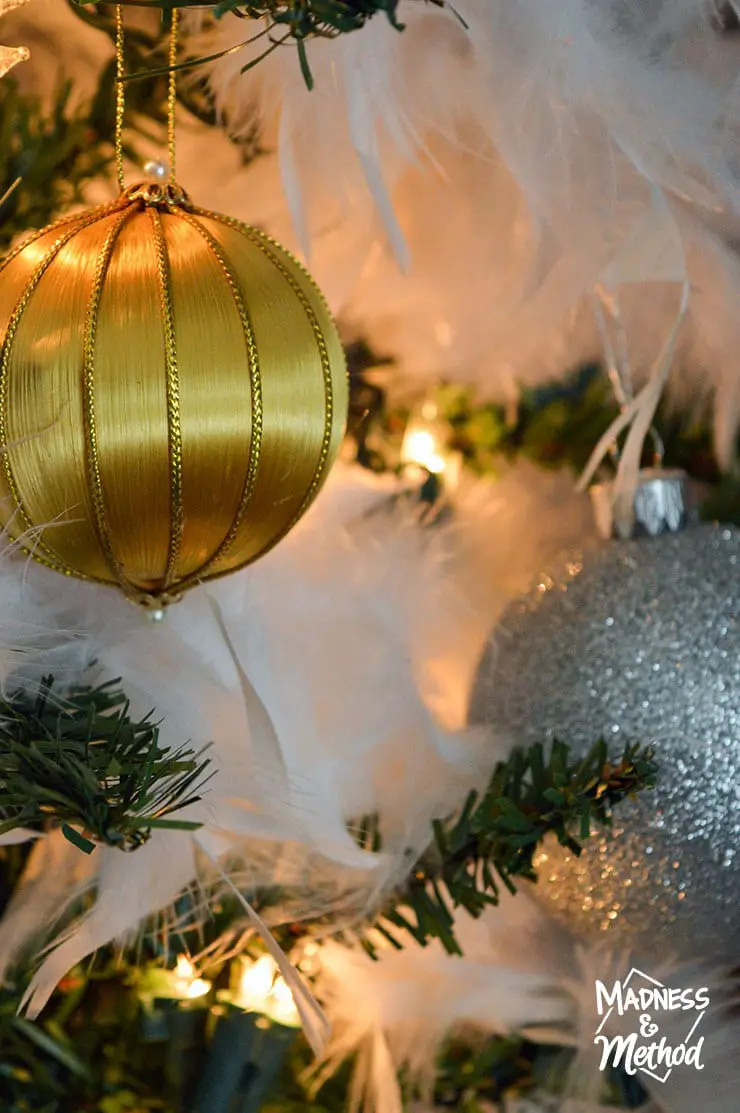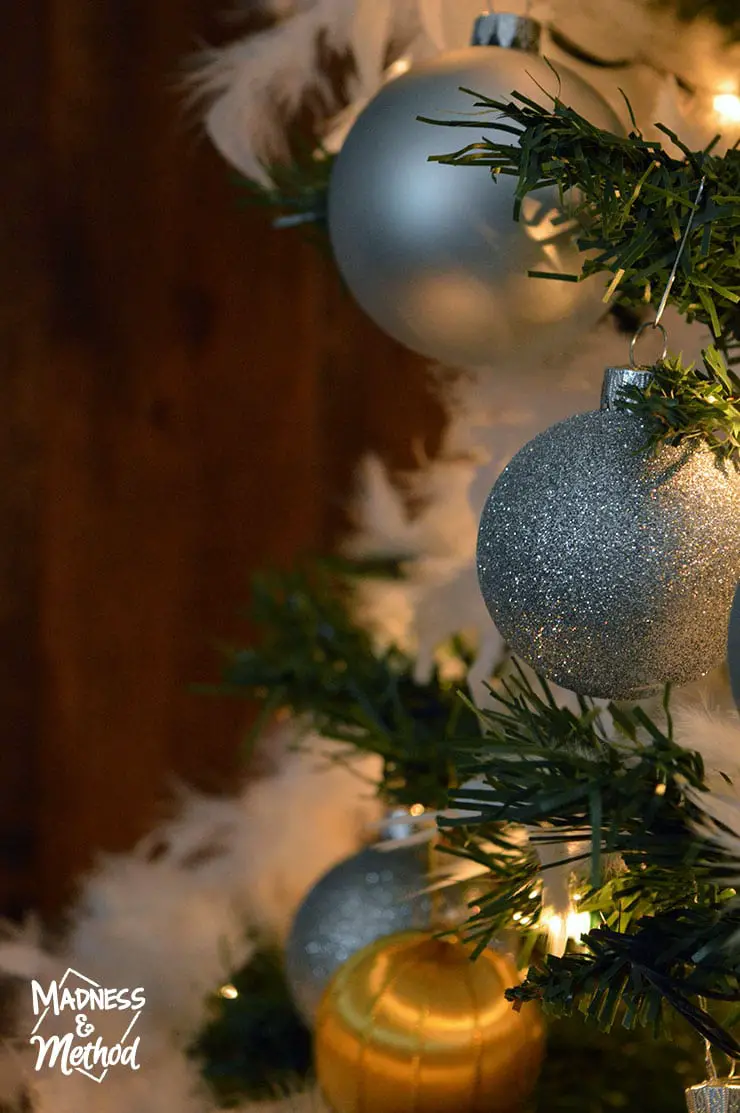 Although, the ornaments and garland still go all the way around just in case anyone takes a peek back there :)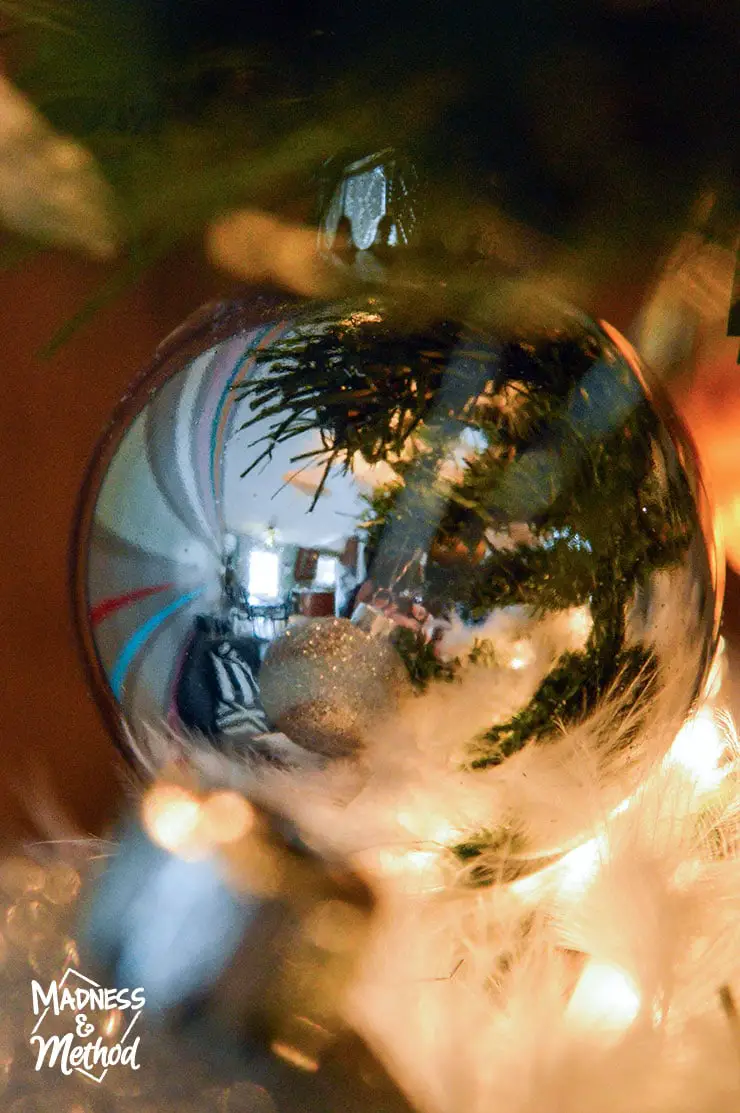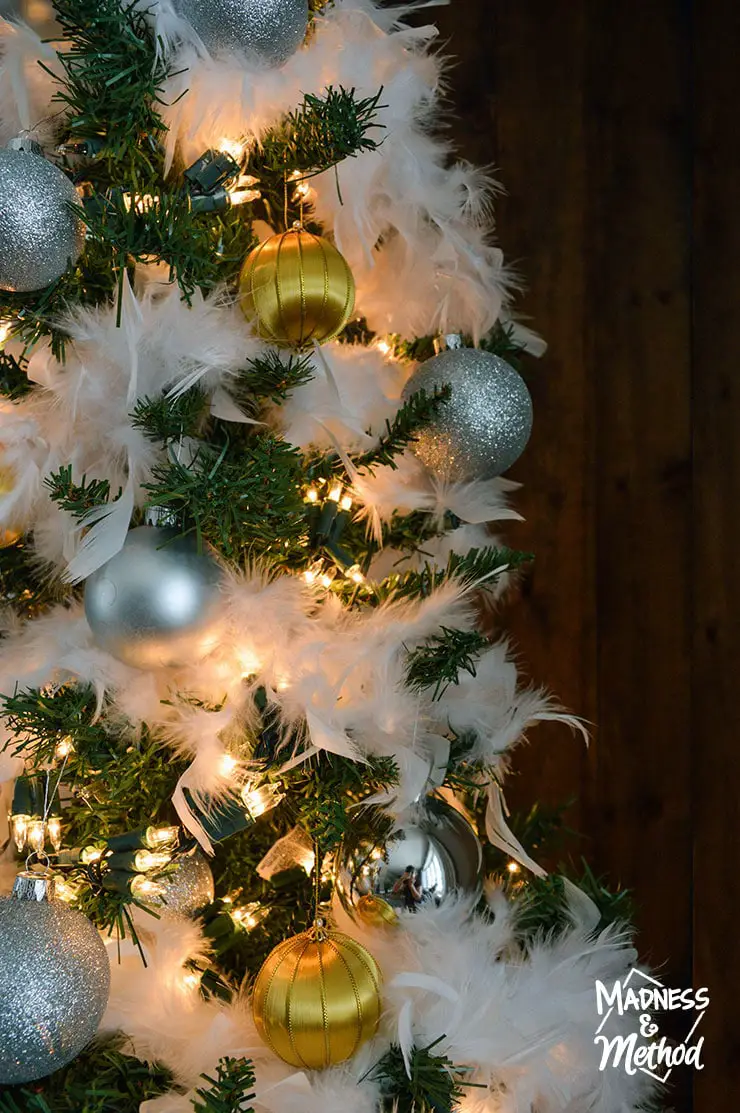 Putting the tree in the corner tucked in between the sofas also helps keep it a bit guarded against eager fingers.  A certain someone even went back after I took these photos and started re-arranging some of the ornaments already…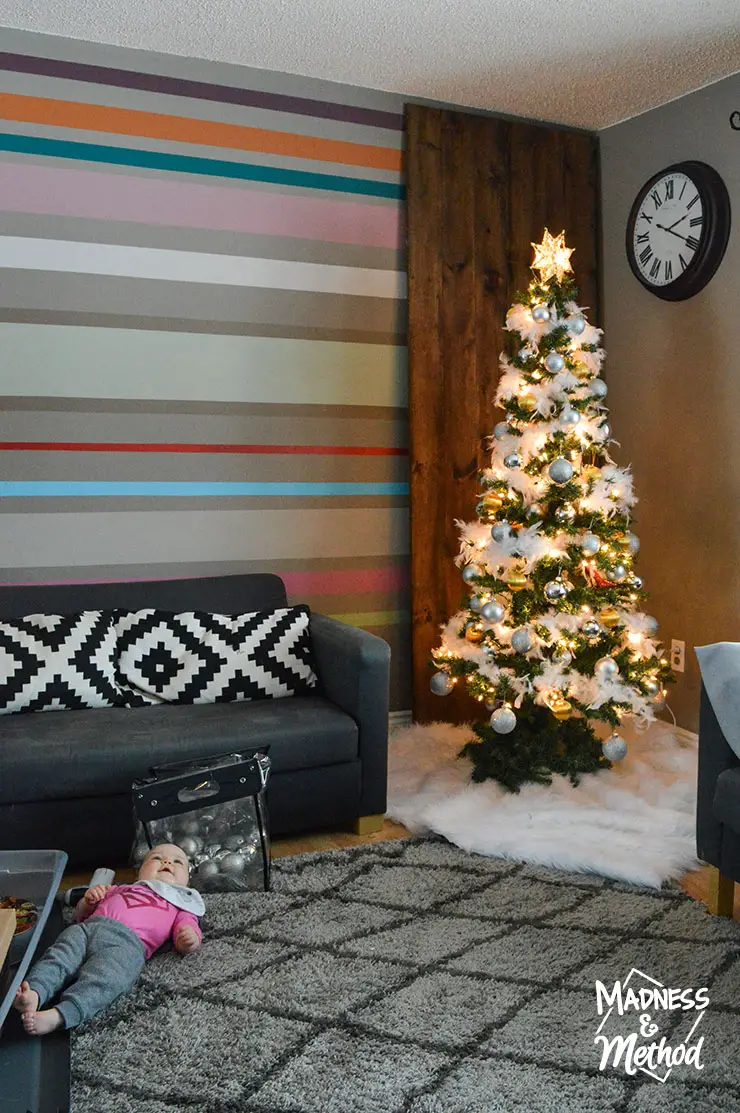 At least the little lady isn't moving too much yet (or at least slow enough that I can still pick her up and move her!).  I can only imagine how Christmas decorating will be next year…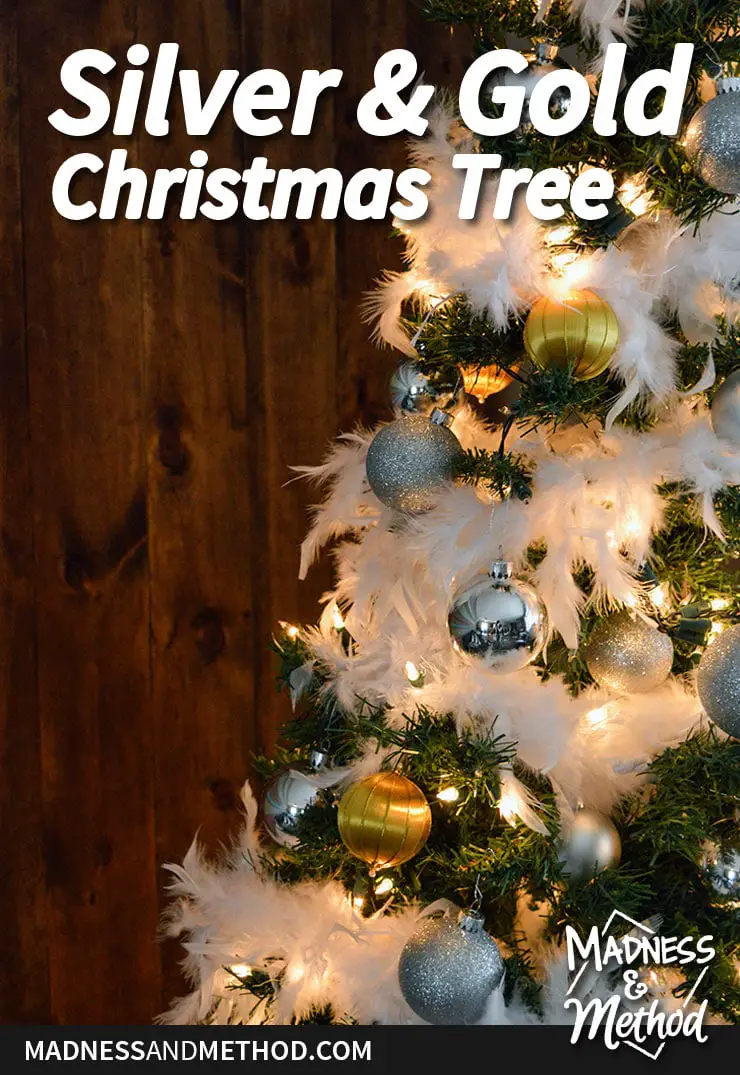 I hope you enjoyed these photos of our silver and gold Christmas tree décor, please feel free to save them to Pinterest for inspiration :)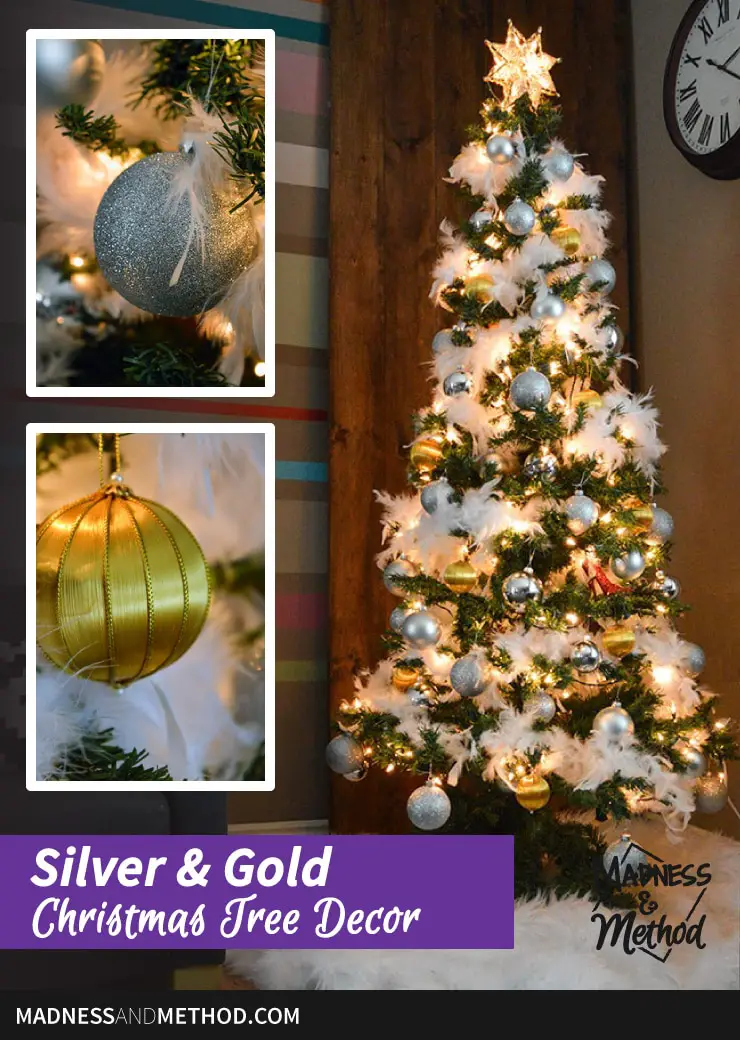 Oh, and let me know how you decorate your tree each year!
Do you change up the décor with a different theme or colour, or keep everything pretty similar?  What about the location?  I'm sure once we have children that are a bit older, we'll choose one proper spot each year… but until then it will be a little dance to make sure the tree stays as unscathed as possible until Sanqa comes :)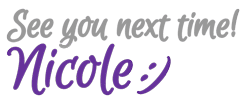 Recreate This Look