It's the start of September, which means it's the official season of back-to-school and the start of fall.  You know what that means… Halloween is right around the corner!  Since it's my favourite holiday, I figured it only made sense that I start sharing a bit early.  To get us into the momentum of the season, let's look back at all of our family Halloween costume ideas! 
We started family costumes as soon as we could.  Or, should I say, I started forcing my family to dress up with me.  The Husband and I did do some couples/group costumes before.  (There was a lot of forcing back then).  This year, our kids are 6, 4 and 2 – and trust me, they look forward to our costume!  A few months ago, our oldest asked what our Halloween costume would be this year… be still my heart :) 
I know that one day they'll realize that they can dress up as something not as a group.  But until that day comes, it's a group costume for us!  Let's look at all the group costumes we've done, starting back in 2016 when we had Zachary.
Past Family Halloween Costumes
Which one of our past group costumes have you liked the most!?  I hope our costume this year turns out well! 
Other Family Halloween Costume Ideas
Here are some other ideas I had jotted down in my calendar (I add them as I come up with them)
Nightmare Before Christmas (3 trick or treaters, Jack, Sally, Dog) 
Animals
Bugs
Dinosaurs
Nintendo Characters
Colours
Paw Patrol
Other group costumes I did growing up: Disney Princesses, Legos (we fit together!), Sailor Moon, Kill Bill, Power Rangers…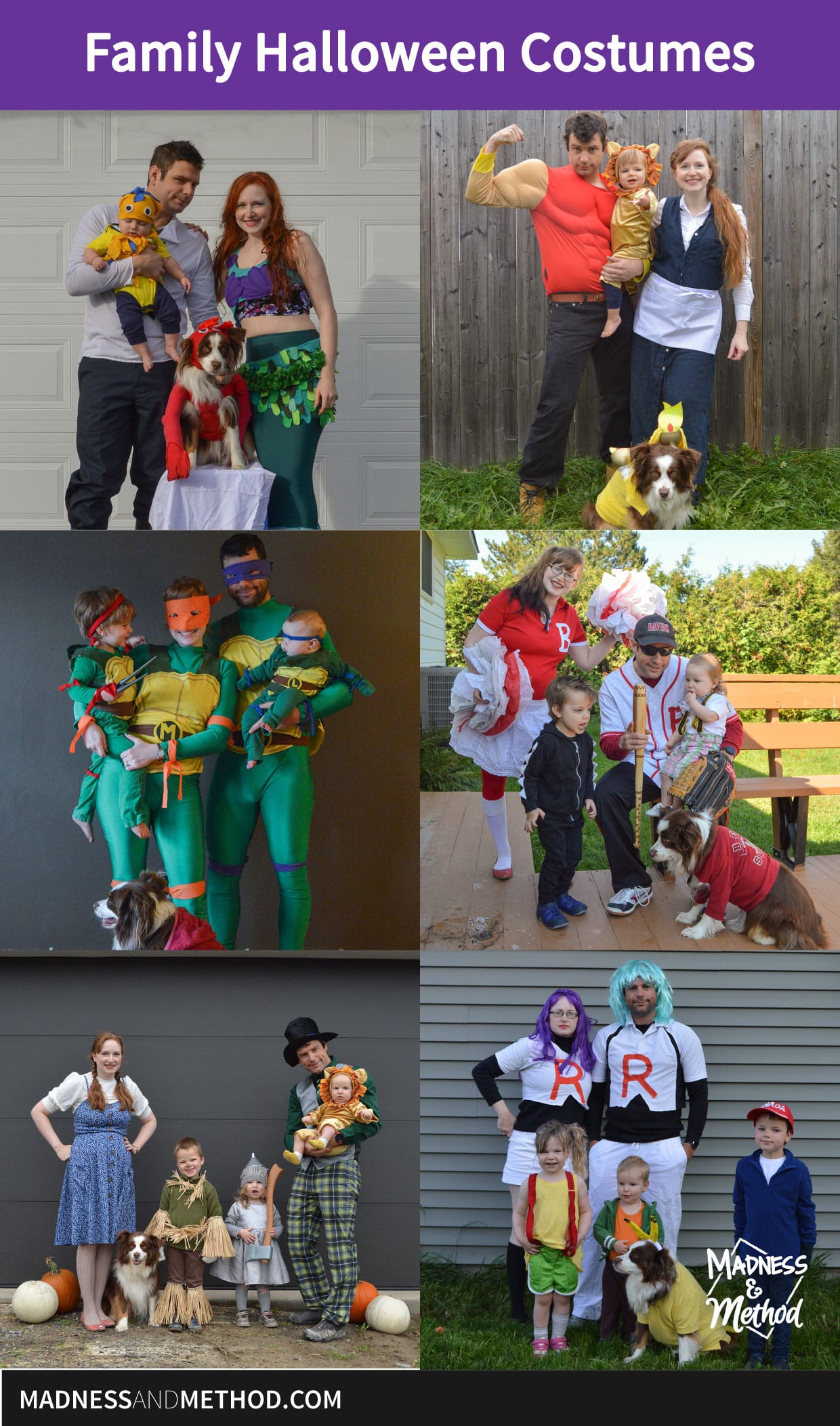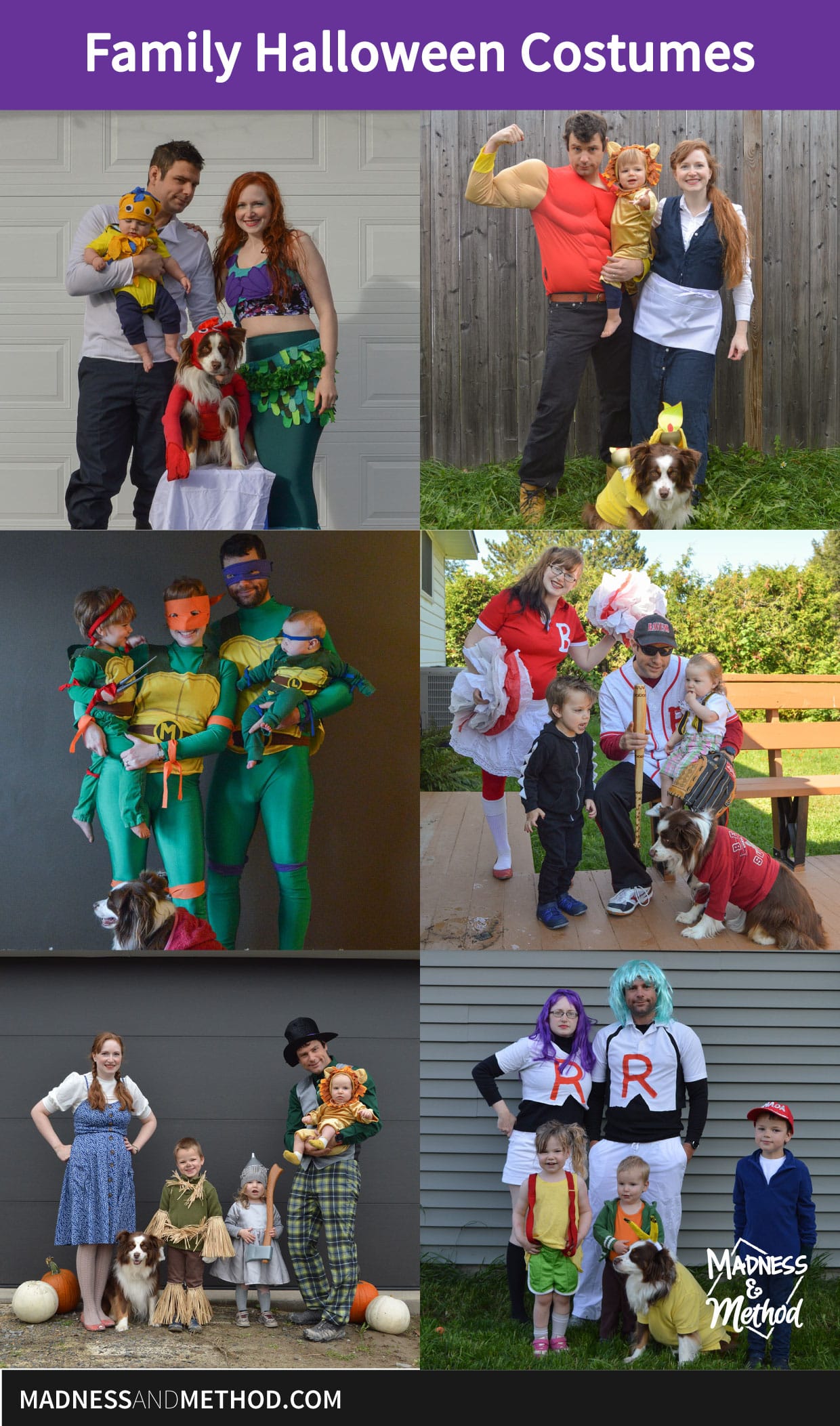 Last year I mentioned that I "didn't have a clue" what we would be this year… and it's funny what I came up with!  You'll have to come back and check it out soon :) 
Oh, and one of my favourite couples costumes we almost were was a pile of dirt and a Swiffer.  Remember those commercials back in the day?  Well, I was the dirt, and I just brought a Swiffer with me since the Husband refused, ha.