We just got back from a week in the Dominican Republic!  And no, I don't mean "we" as a family, I mean just the Husband and I.  (When you have 3 littles, vacations away are a luxury, ha).  Today I'm sharing some photos and details about our Punta Cana vacation!
It's been around 3 years since our last all-inclusive beach vacation, aka Jamaica.  In a similar fashion, we called up a bunch of friends and asked people if they wanted to go.  We had 3 couples (including us), and it was a great way to to spend a week :)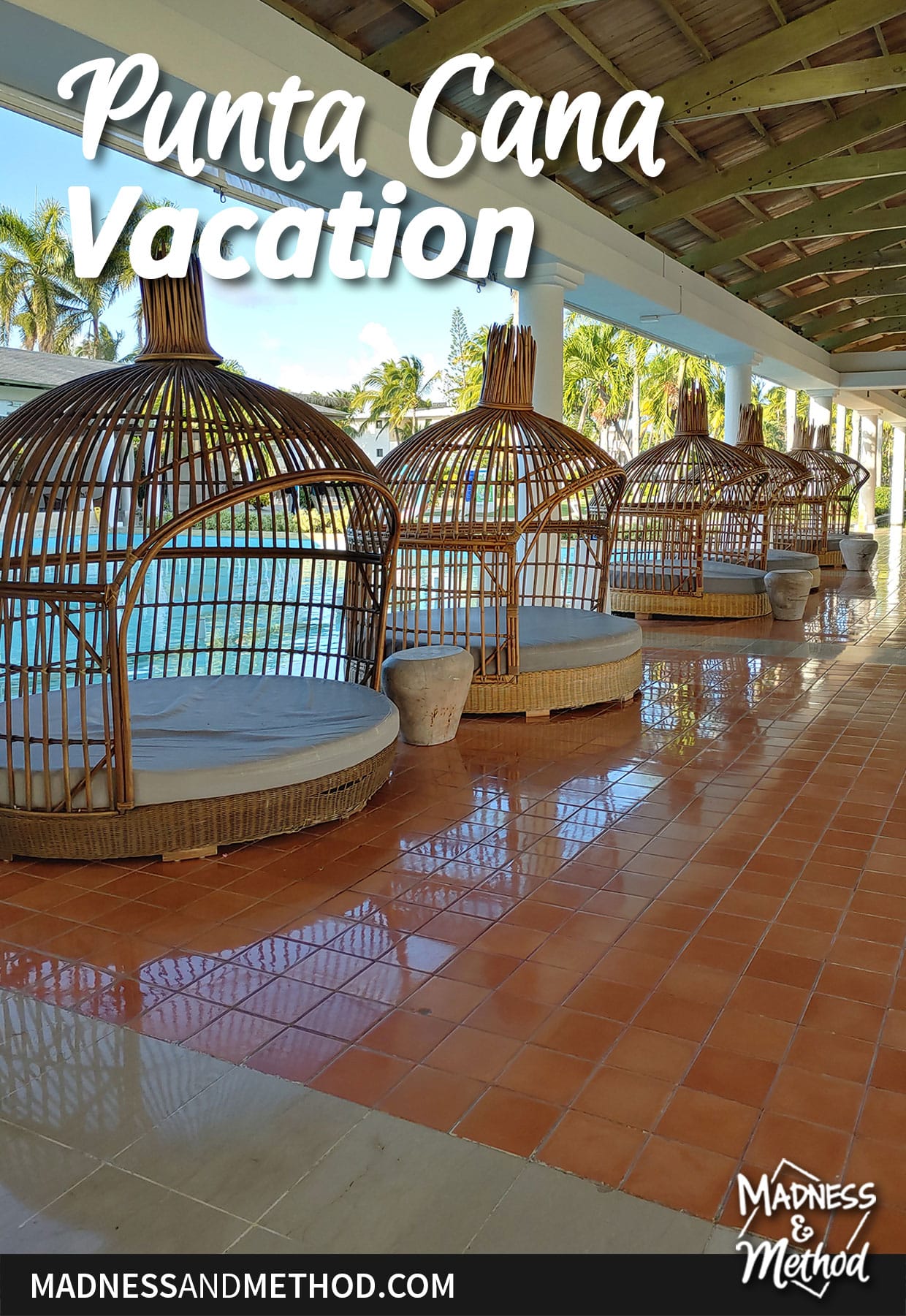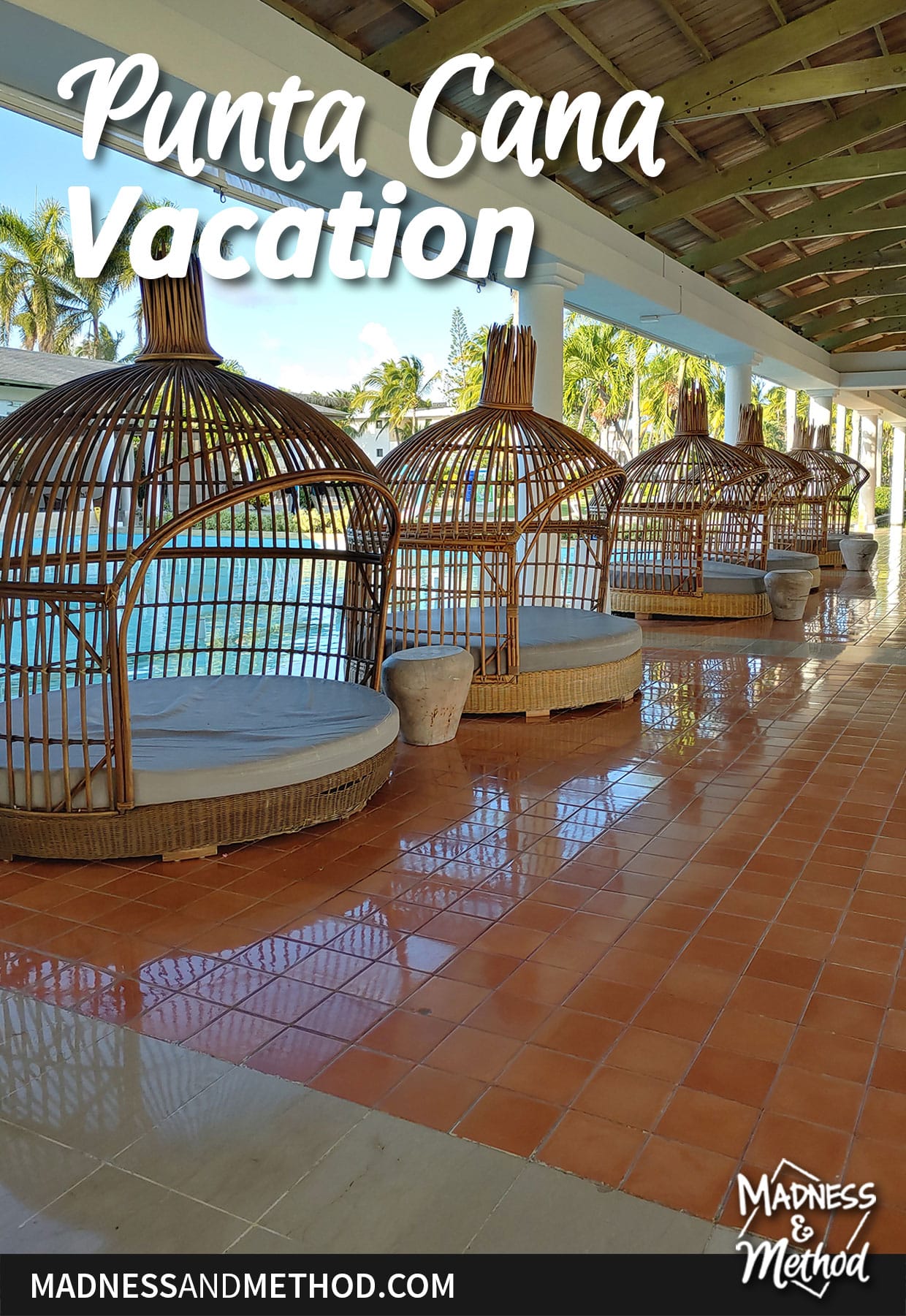 We originally booked our trip in the Fall to leave from Sudbury (our closest airport, about 2 hours away).  Unfortunately, Sunwing cancelled our flight, so we had to switch to Toronto.  And no, there wasn't a discount…
Luckily, we didn't experience any delays or problems at the airport (there or back).
Oh, and if you're wondering what the kids did the whole time – my saints of parents came to watch them at our house.  That way they could stay in school/their regular routines as much as possible.  (Although, everyone got sick, so we dodged that, ha).
Where We Stayed in Punta Cana
We chose the Dominican Republic because the Husband wanted to use his Airmiles to pay for the trip.  Punta Cana resorts were close enough to the airport, so I started browsing options.


The resort I chose was called the Catalonia Bavaro (Beach, Golf & Casino).  It had all the regular resort amenities: buffet, fancy restaurants, pools, sports courts, beach.  Plus a surprising amount of ponds/birds.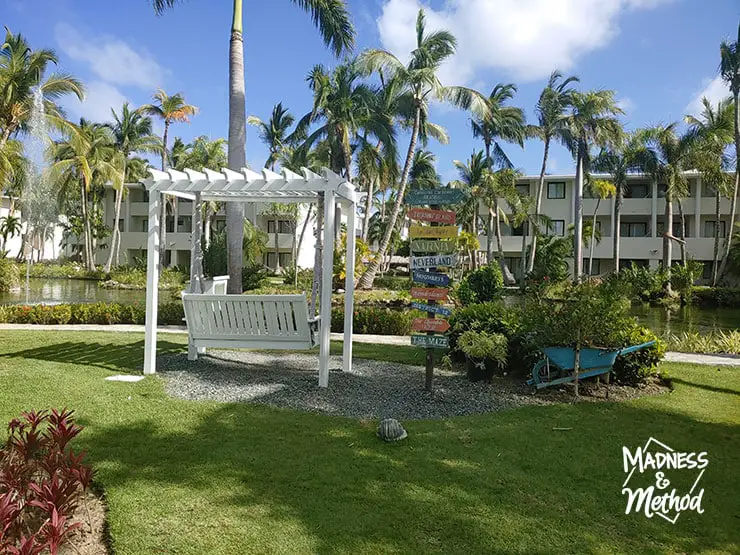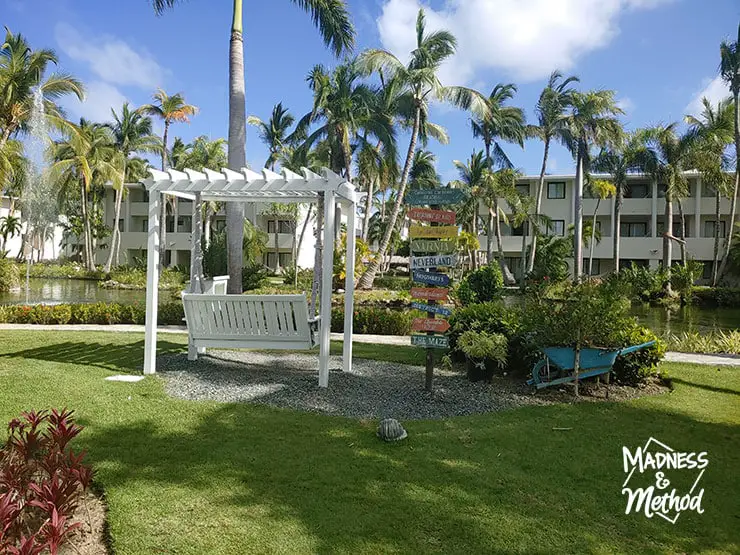 There were a lot of photo opportunities/rest spots – so that was really nice.  Honestly, it's probably the biggest resort I've been to, lots of walking!
Once again, we were on resort during the Superbowl, so watched it in a big room.  Although the game was in Spanish, so there were some things that weren't always clear (aka penalties).  There were also nightly shows, although we only watched one.
Speaking of Spanish, I'd say most people on vacation were from neighbouring countries.  There were also a lot of people from France too, and many Canadians.  The locals liked to say we were from "Punta Canada".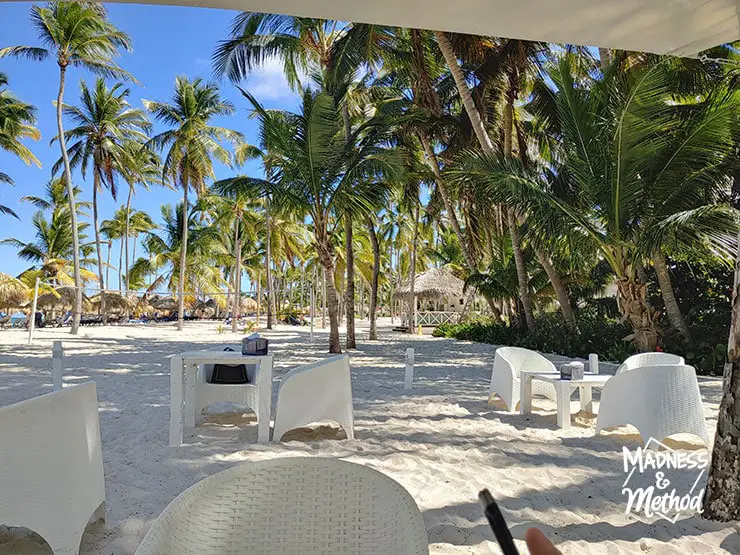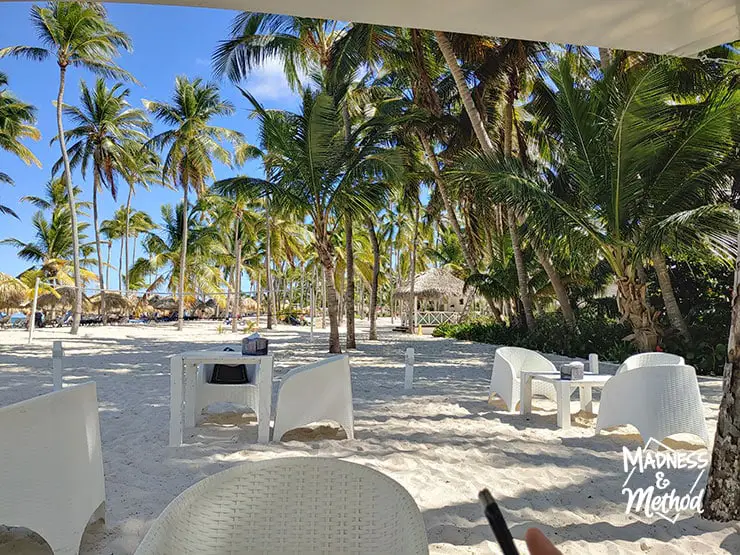 We spent most of the time by/in the pool – but the beach was nice too.  My favourite part?  A crèpe restaurant by the ocean!
Weather-wise, it rained when we landed, a bit one morning (it was done by the time we woke up) and a big downpour on the day we left.  Although, it cleared up and was sunny an hour or so later.  The temperature was a nice 28-30ºC everyday.
We tested all four à la carte restaurants, and each different buffet/food venue.  All-inclusive is so easy and worry-free!  I took a photo of most of my meals, and I'll be sharing that on Instagram too (plus other photos).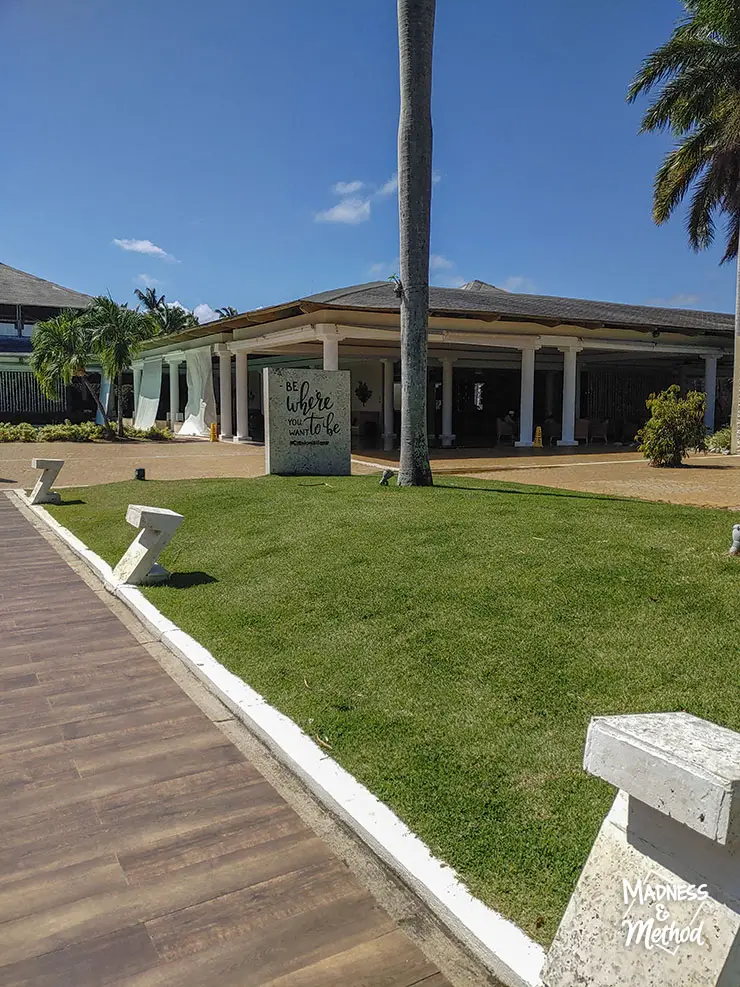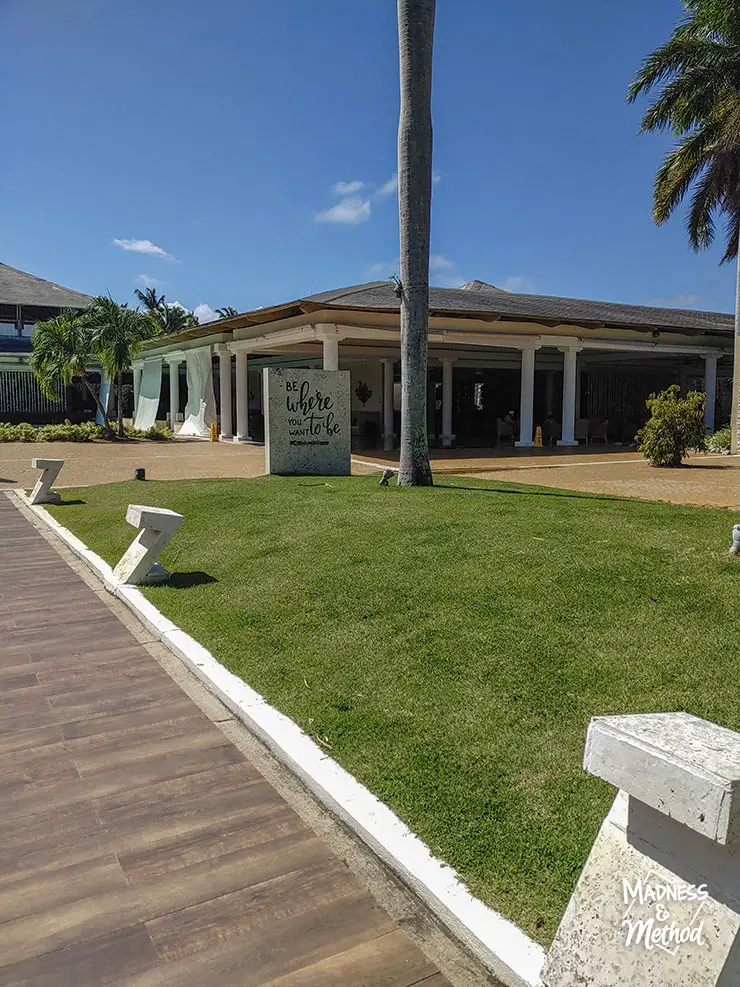 Travelling with friends was extra fun too, because we always had built-in people to see.  We didn't spend 100% of our time with them, but could pick and choose what activities to do as a group.  (But really, it was most things, ha).  I also read a BUNCH and watched movies too.
My favourite beach vacations involve a lot of relaxing :)
Other Travel Posts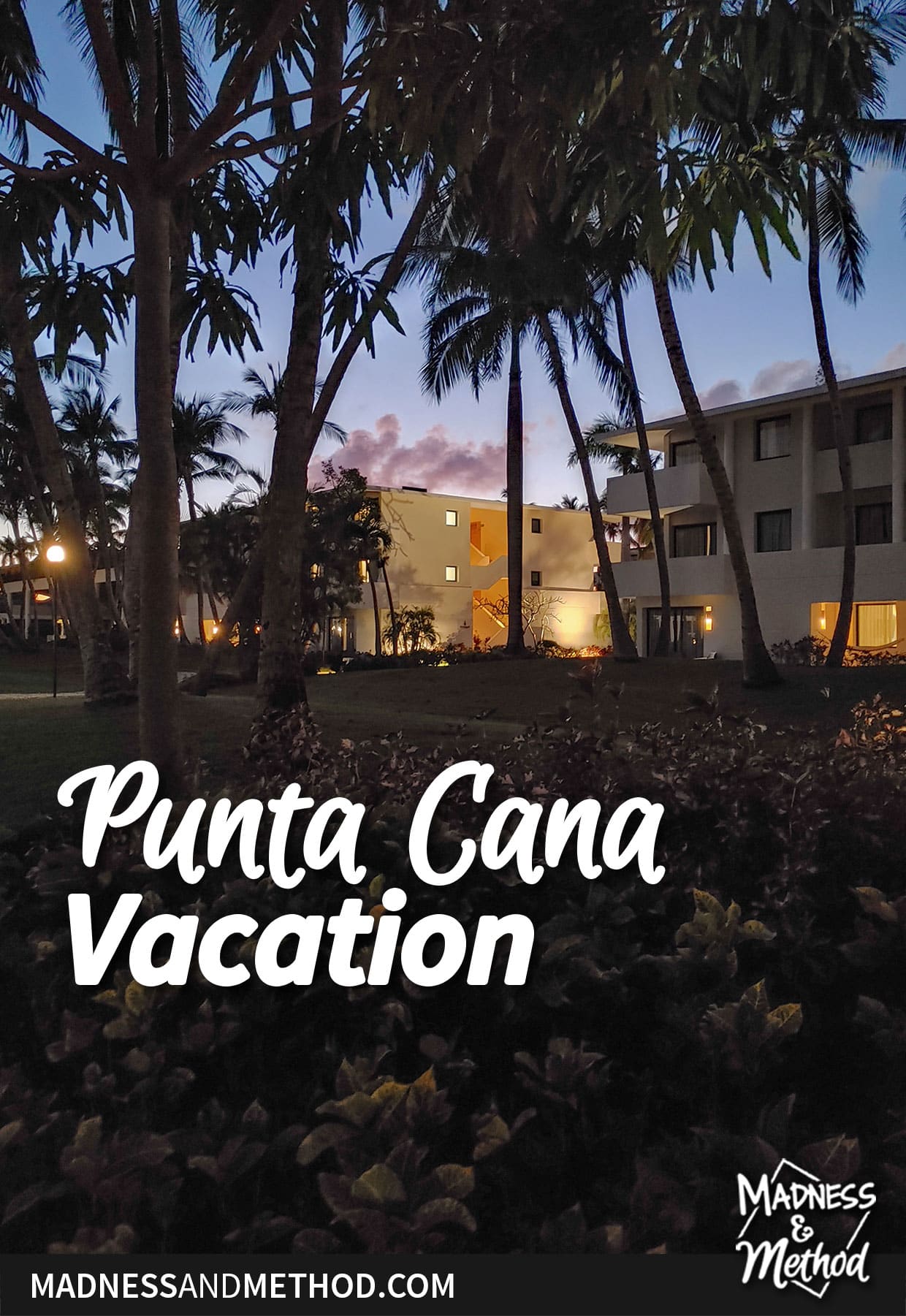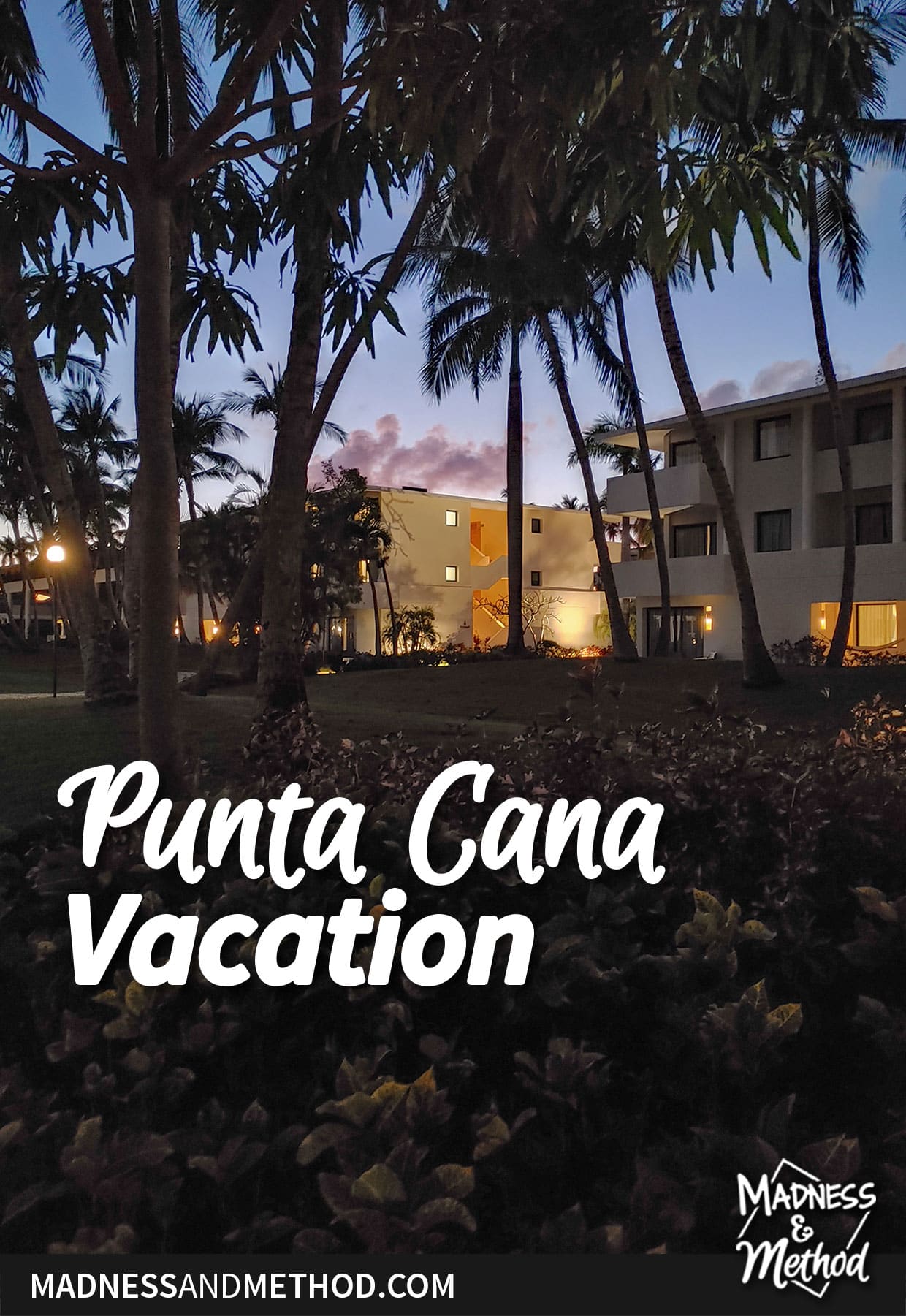 We've been back home for less than a week now, and are slowly starting to get back to our regular routines.  We told the kids that we'd take them on the next vacation, so they are excited about that, ha.
Have you been to the Dominican Republic before?  What about Punta Cana, or a all-inclusive resort in general?  It's surprising to hear that not many people have been to them, it's definitely a good value!
Anyways, I hope you enjoyed reading about our Punta Cana vacation :)