Have you been influenced to buy anything recently?  Whether you received a recommendation from a friend, were targetted by online ads or grabbed one of those shiny candy bars at a checkout counter… it all counts!  Today I'm doing something a bit different and sharing a list of the products I was influenced to buy.  Well, the good ones at least!  So, whether you're holiday shopping early, or are curious to see a random assortment of things I own… this post is for you :)
– Note: This post contains affiliate links. See more information about affiliates here. –
Before I begin, I want to remind you that these aren't all the things that I was influenced to buy.  I'm sticking to the products that I own and use, and not necessarily those that I have bought for other people.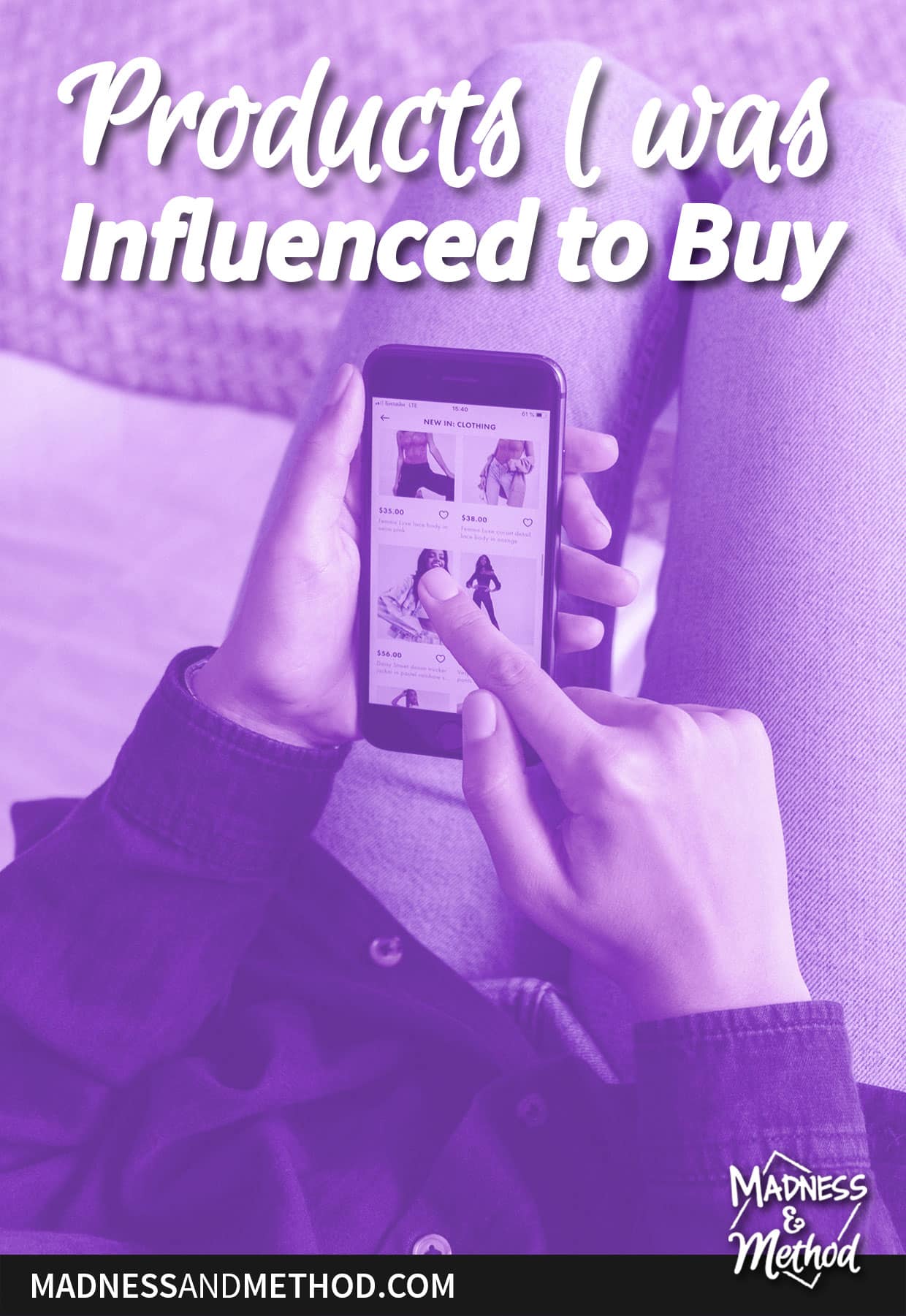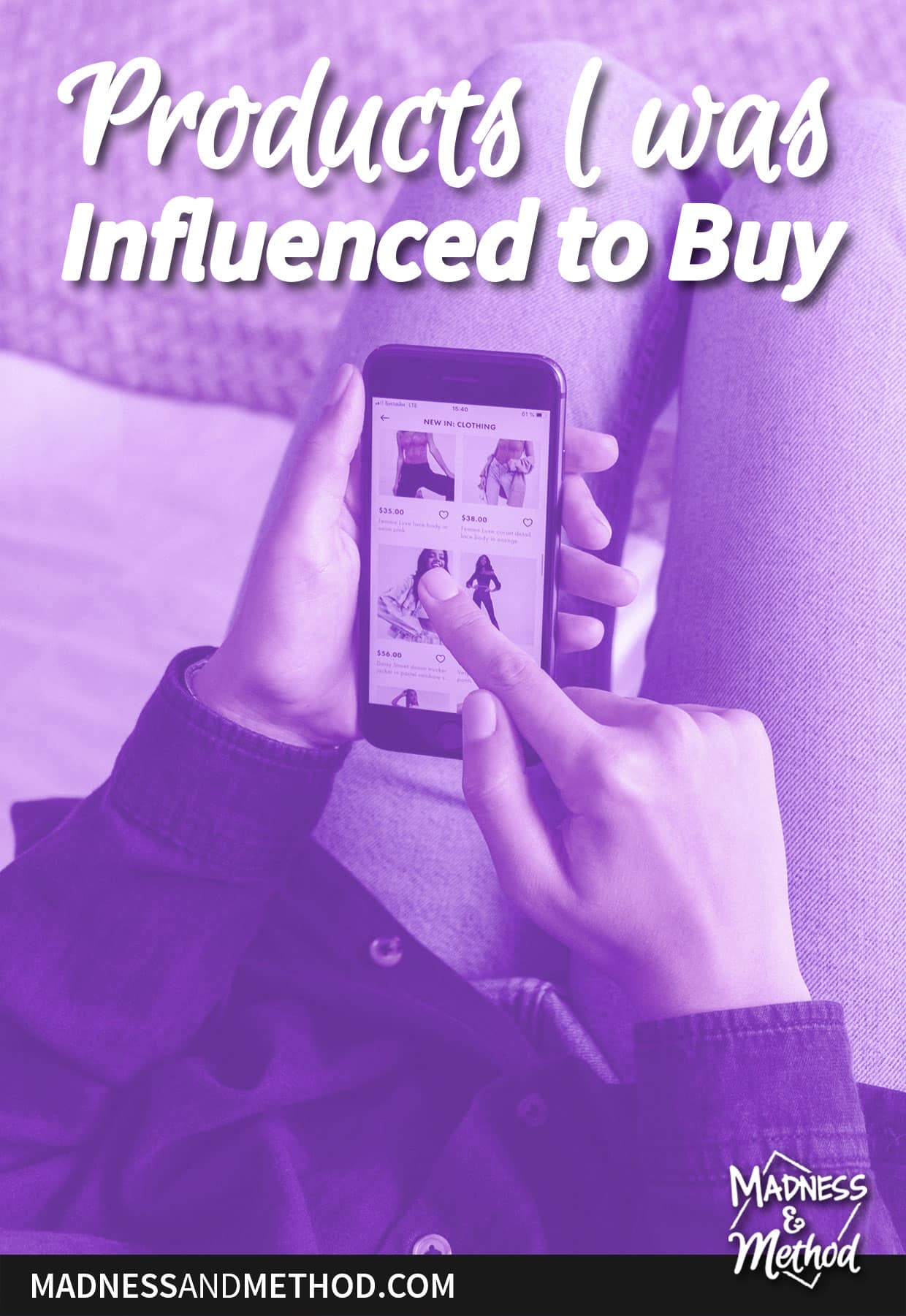 In no particular order, here are the top 10 products I was influenced to buy!
A couple of bloggers I follow on Instagram had mentioned that they used electric lighters.  After struggling with our last (traditional) BBQ lighter for months as it was dying, I upgraded to this electrical one.  I use it almost every night to light my candle after dinner, and I think I've only charged it once or twice?  PS: It's linked in this summer decor post.
I've written about my love for Folex before, and I mentioned it in the post – but it was totally a product recommendation!  I've seen countless bloggers/influencers promoting Folex (not sponsored!) and it's easy to see why.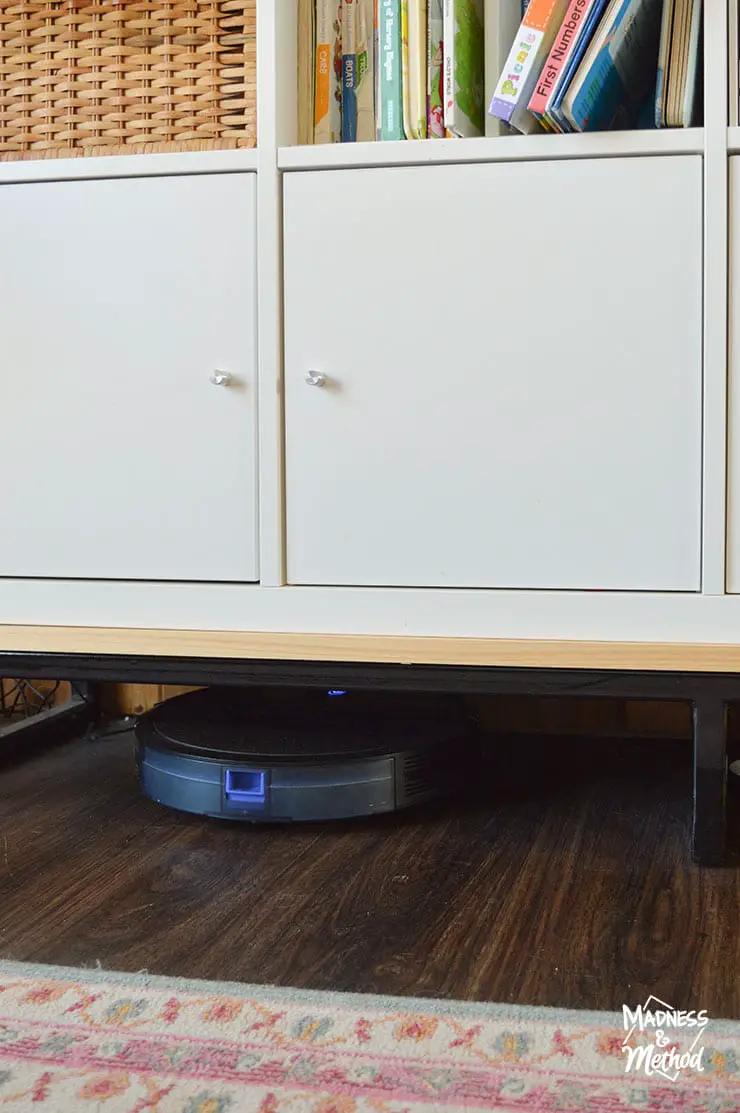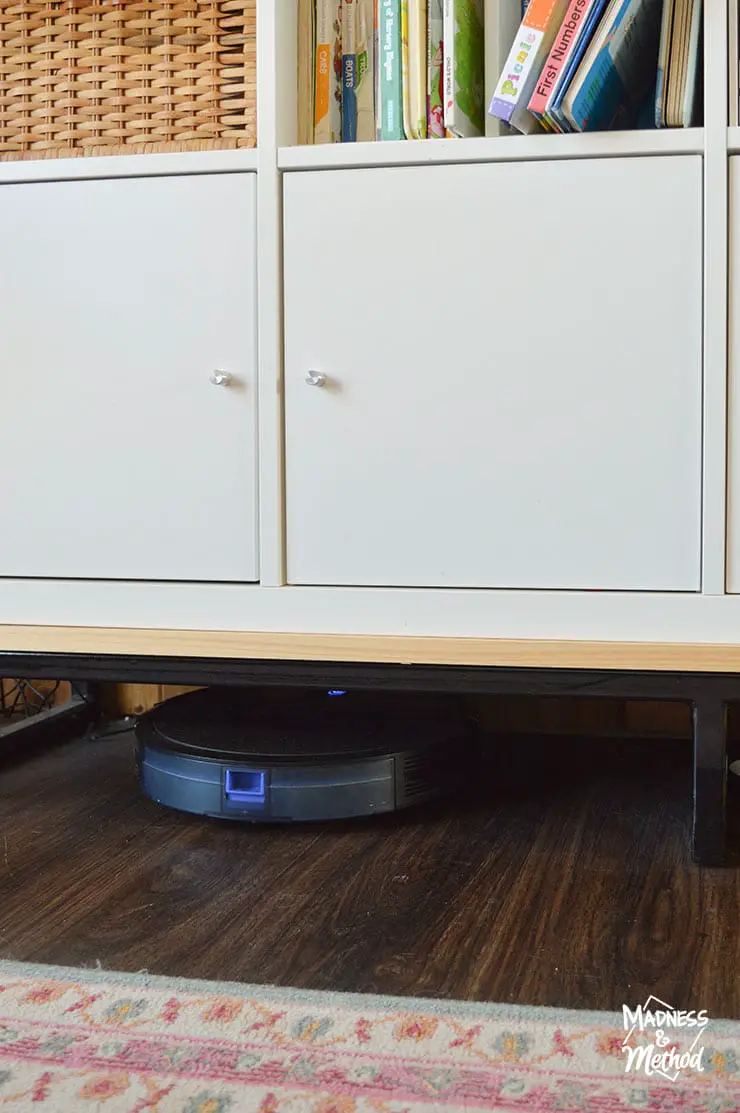 If you follow Young House Love on Instagram, you'll know this is where I got this recommendation!  With three little kids and a dog (with shedding hair), a robot vacuum seemed like a good idea.  I had purchased a robot vacuum as a gift in the past, and let's just say… it didn't work very well – so I was hesitant about this purchase.  We've been using our vacuum since April, and it's been amazing!  We also have a Dyson, but I don't necessarily clean the whole house as often as I should (I mostly used it for rug vacuums).  Dust/crumbs would collect around our floors – and this vacuum has totally made our house cleaner.  What's even better is that the kids LOVE it, and they are so excited to tidy up the floors, clean out the vacuum and let it go.  (Honestly, the fact that the kids want to pick their stuff up is the main reason I love this vacuum, ha).  PS: We named him Victor.
I had seen a tutorial to make your own art holder, with some links to ones to buy.  I had been planning our hallway renovation at the time, and I knew I needed something to corral their art.  I found a three-frame art holder, and we've been using it since!  (See it in action in the completed hallway here).
This one seems like it's coming out of the left field, but hear me out!  FIRST I was influenced to buy an at-home laser hair removal tool.  Unfortunately, once I read the instructions I saw that it couldn't be used on light/red hair (bummer).  I saw an ad for an epilator and decided to give it a go.  Not going to lie, it really hurts.  But, I also got the one with the most attachments, and I've used the electric shaver a few times too.  I'm like the laziest when it comes to leg hair removal (TMI?) so getting into the habit of using it after I take a shower has been a game-changer.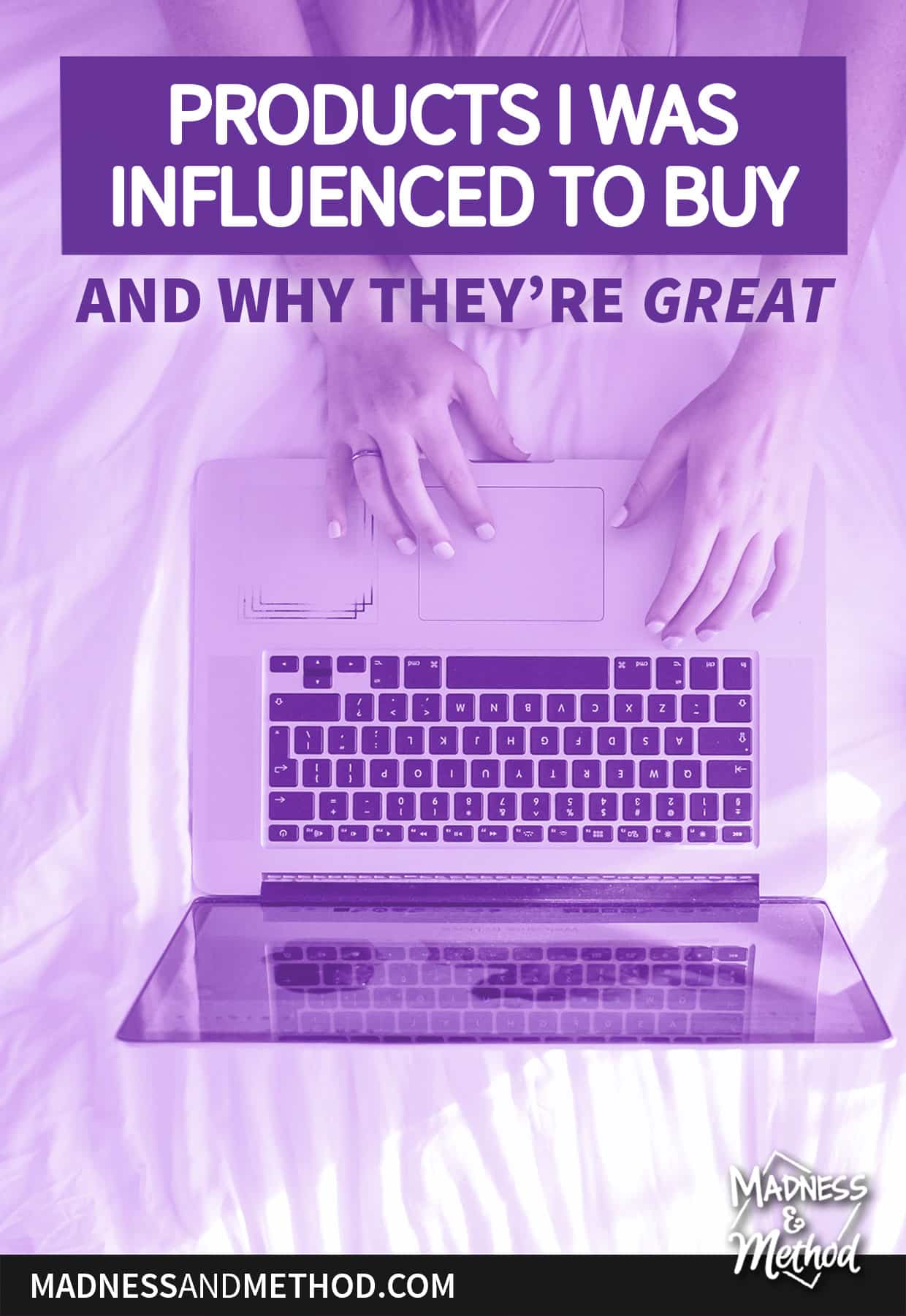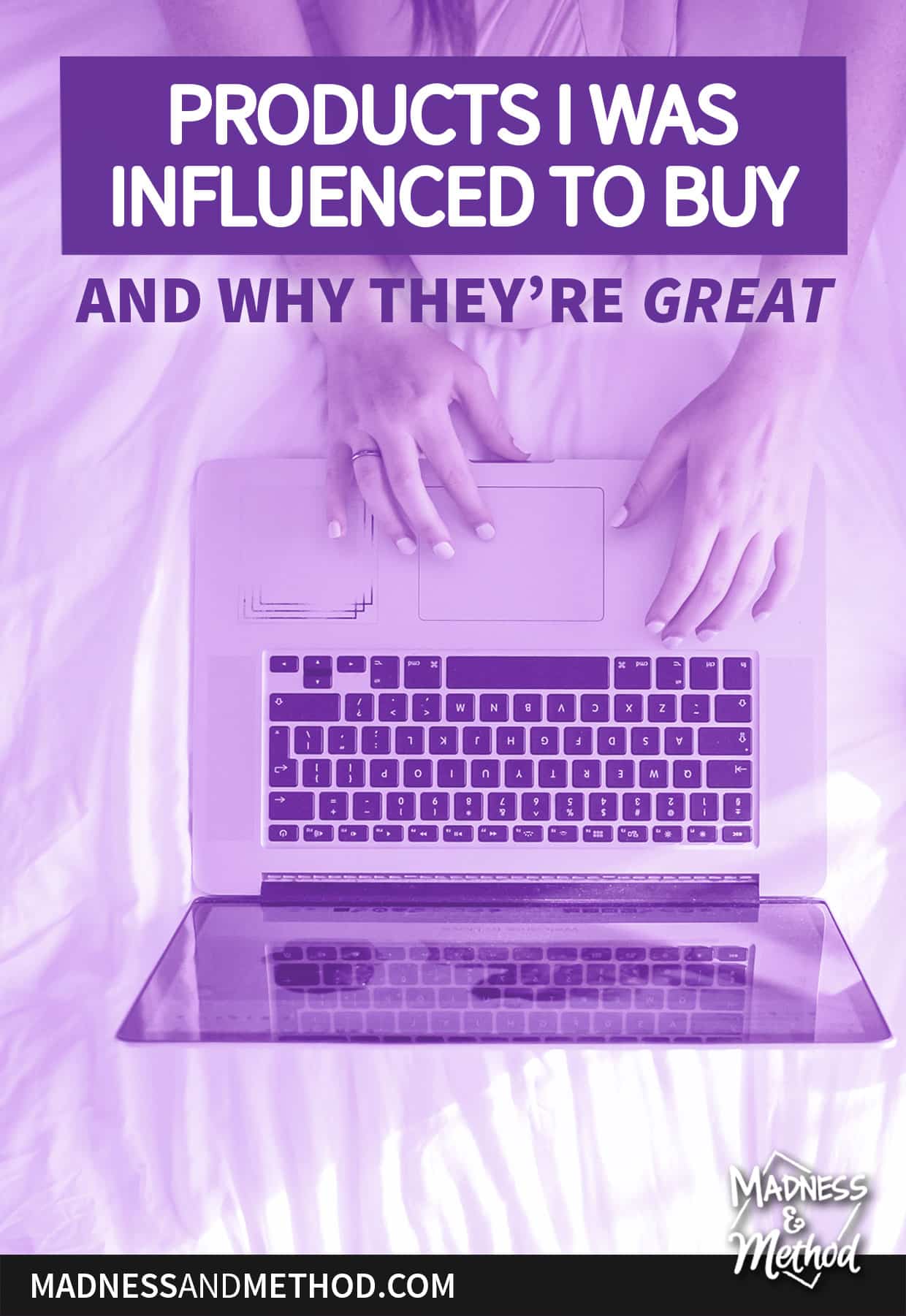 Okay, so this purchase was influenced in a round-about way.  I was reading Better Than Before by Gretchen Rubin and she mentioned that her sister upgraded to a treadmill with a desk to do all her work.  Essentially, I wanted a way to add workouts to my day, while also sitting at my desk.  Unfortunately, my desk is just a few inches too short so I have to sit back further than I like.  Recently, I've started to move my bike to the sofa and peddle when I'm watching tv or scrolling on my phone at night.  (You know, looking at things to buy ha!)
I got these screw-in felt pads for under furniture legs a couple of years ago.  I saw someone recommend the nail-in ones (as an alternative to the glue-on felt pads) and installed them on our dining room chairs.  No complaints, but it's definitely something I forget that we have.  Until you have to deal with the old glue ones (aka what we have at the apartment).  Those things are always falling out of place!
This is a totally-unnecessary-but-super-fun purchases.  A disco ball planter!  We have ours hanging in the bathroom with a trailing philodendron.  The kids love when the lights go on, and they'll go for a pee and say "it's party-party time".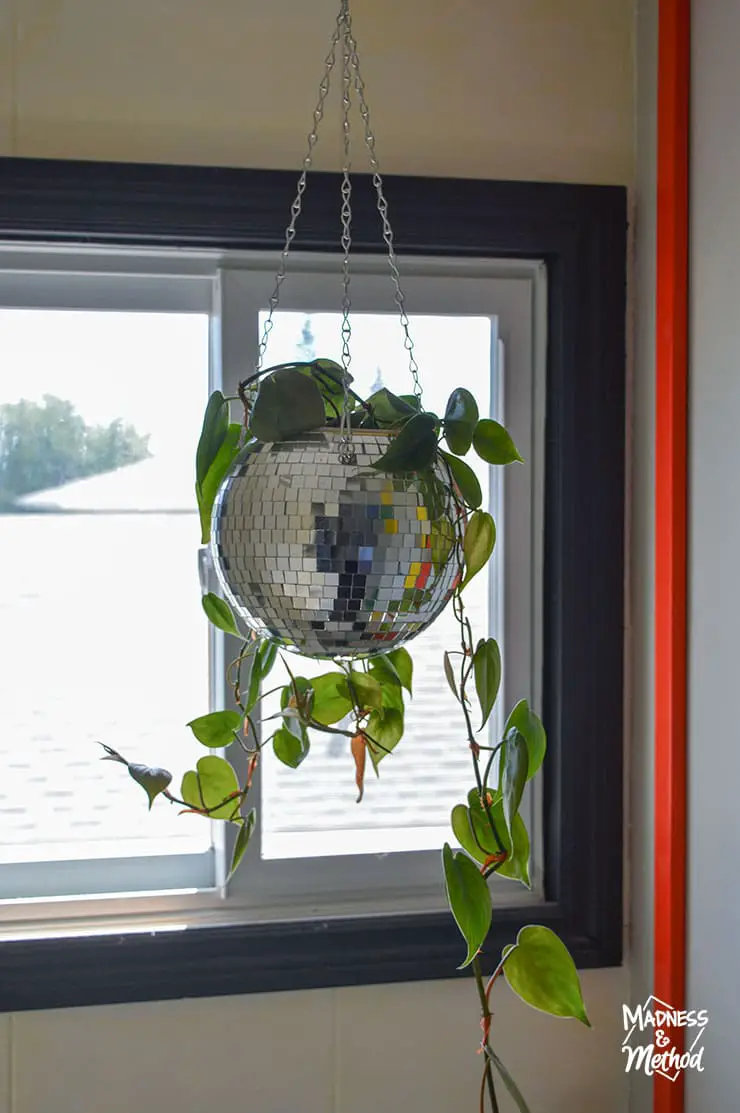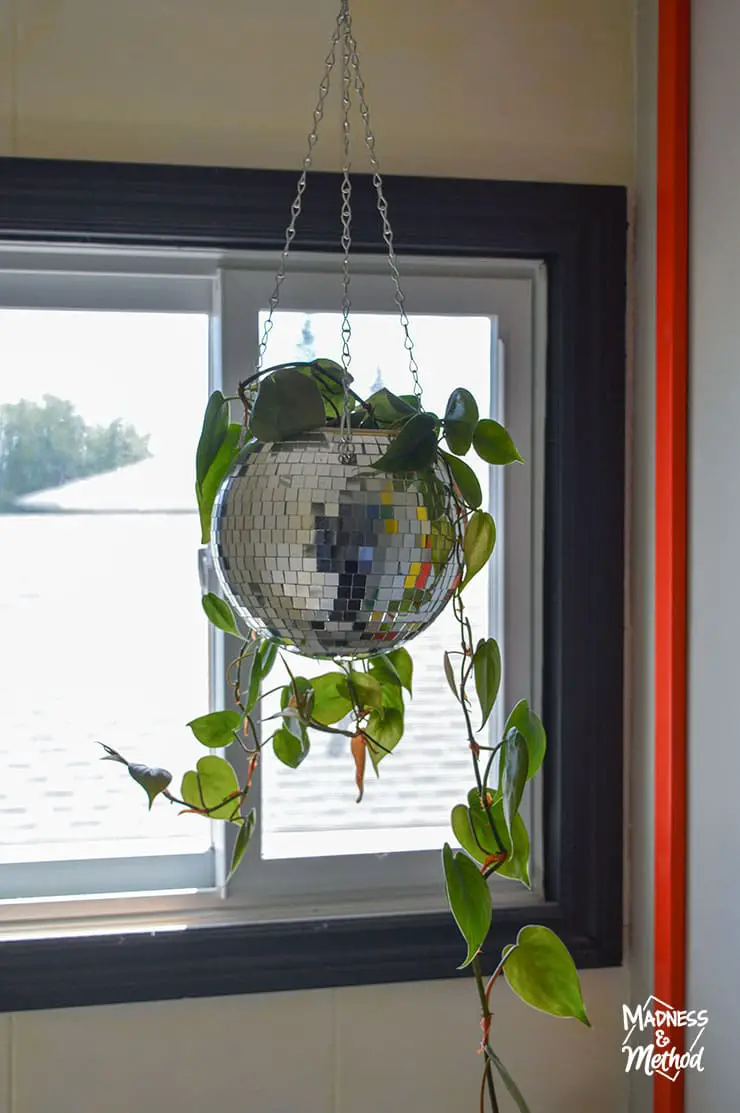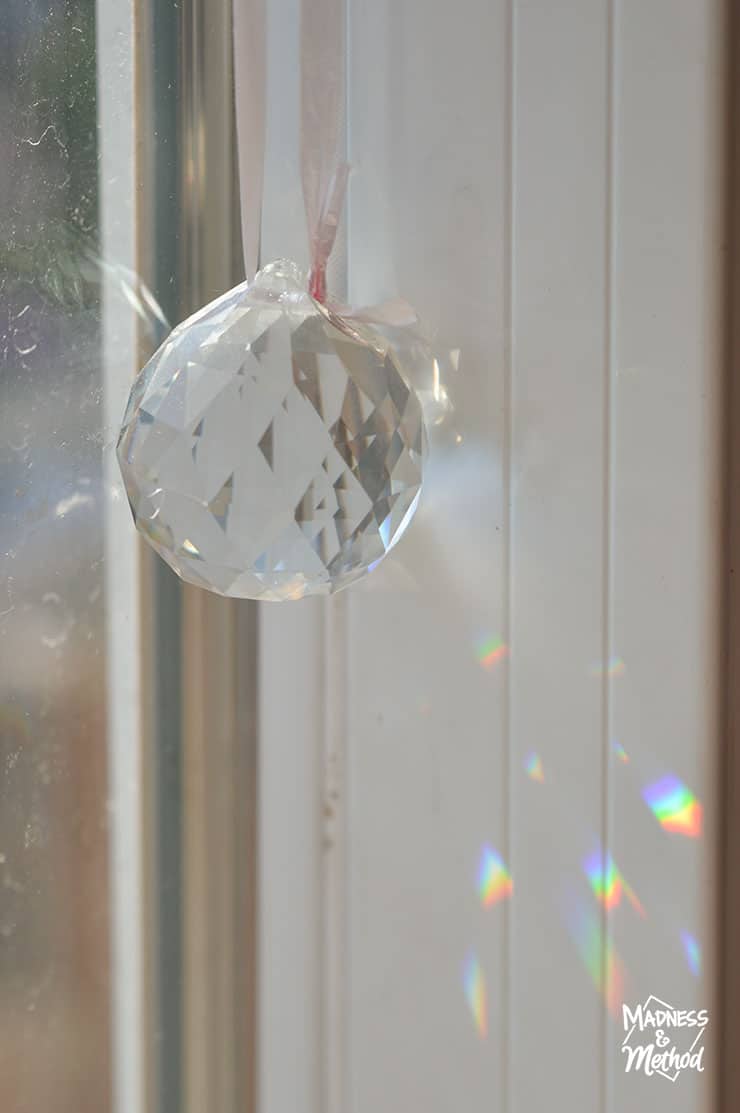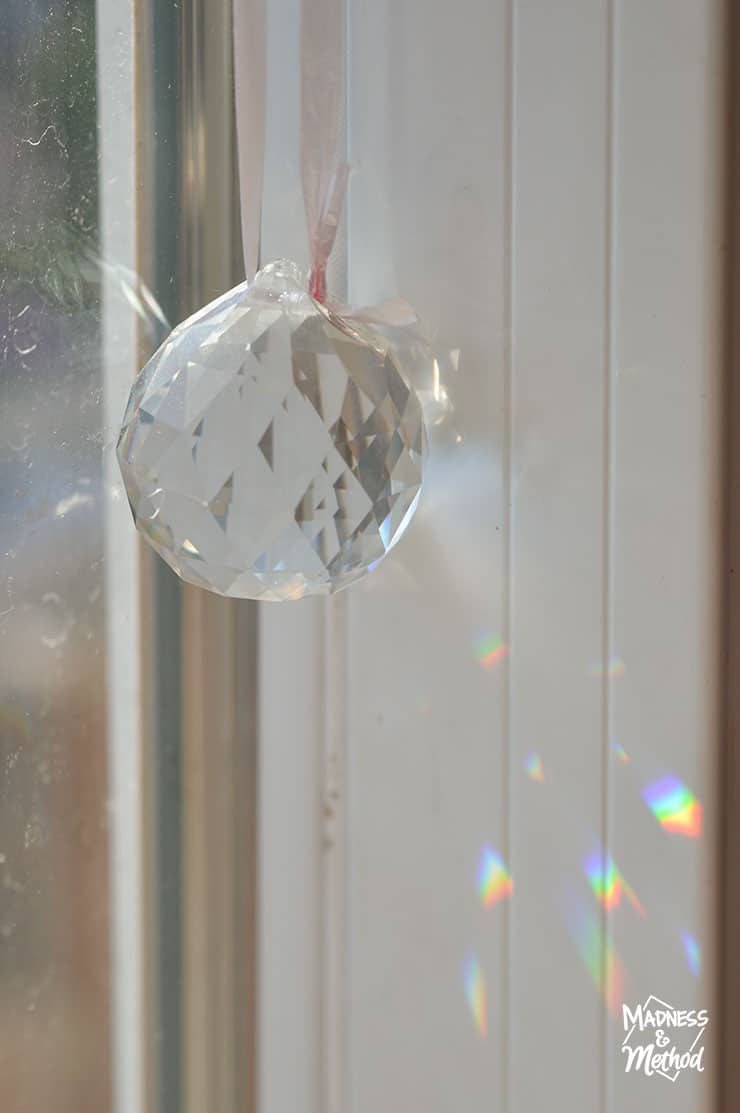 Along the same vein, I bought SO many window prisms (given as gifts) and have one hanging in our dining room window.  Such a small, simple item – but super fun.  I've also linked them in my small gift ideas guide and rainbow home decor post.
This Dremel MM20 Multimax Tool is something that I had seen people using online.  It was on my Christmas list because I didn't think it was a "must-have" and I didn't have a specific use for it in mind.  I decided to buy it myself (a year or so ago) and I cannot tell you how many times I have used it since!  It was the MVP in a recent bathroom renovation we did, and it's such a handy (and easy-to-use tool) with so many accessories.  Ours is the MM20, but I think the newest available version is the MM50.
Honourable Mention: Kitchen Pots
I was looking for a couple of new pots to replace some older ones we had.  In the fall/winter, I love making soup and I kept burning things in the big pot I had (it had a weird bump-up in the middle).  Saw these teal dutch ovens, fell in love with the colour, and had my mom pick them up in person because it was cheaper than on the website.  (Don't have a Costco membership?  Get them online here).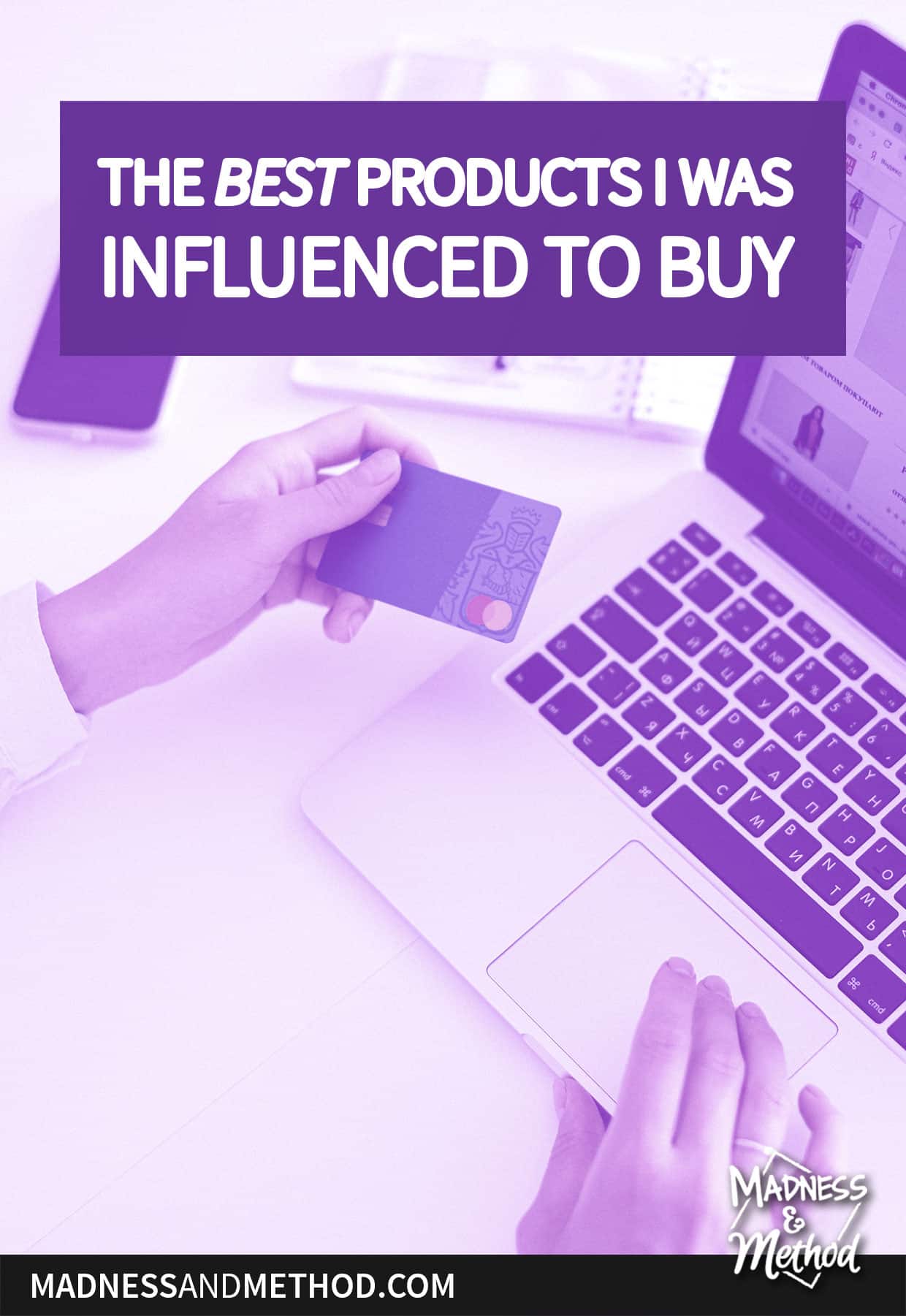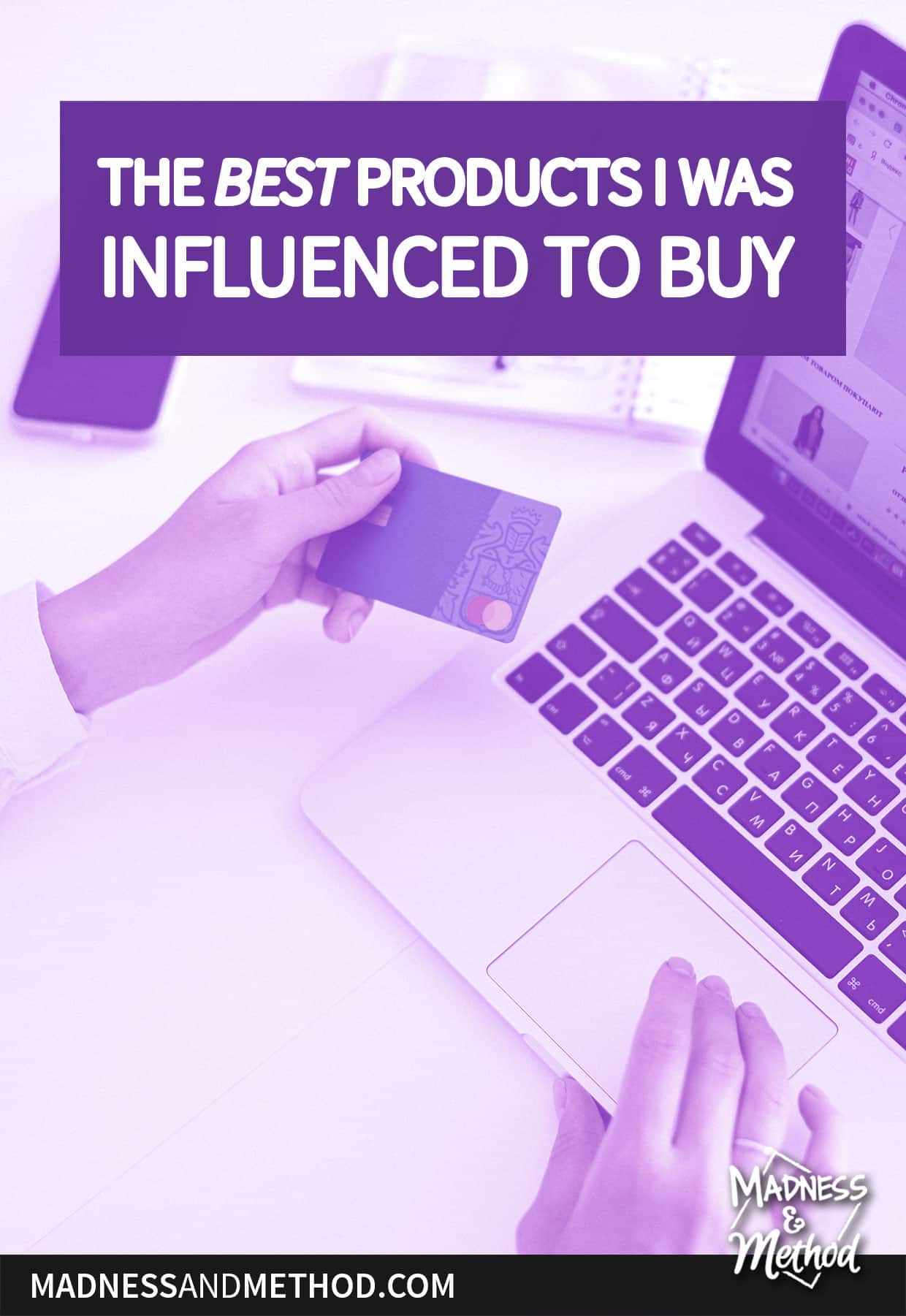 Don't get me wrong I have other things I bought that I haven't mentioned here – these are just the front-runners.  I mean, there have certainly been some duds – including the grout I bought and complained about here.
My tips for not buying everything you want online – save it for later!  If I'm scrolling Instagram on my phone and click a link (or advertisement) for something I like, I open it in a new browser and save the tab.  After about a month, I'll open all the product tabs on my computer, and then save them to wishlists.
Now tell me, do you have any of these products that I was influenced to buy!?  Or, favourites that you've bought from someone else's recommendation?  I'd love to know!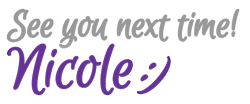 PS: Stock photographs courtesy of Viktor Hanacek, Sincerely Media, Cottonbro and Anita Shvets.