We're finally at the end of the rainbow.  Yes, I'm talking about the last of the colour inspiration series: pink!  Now, technically people call the last two colours "indigo" and "violet", but I much prefer purple and pink.  When you think of rooms with a colour inspiration of pink, it's just little girls spaces right?  Well, I'm here to challenge that with a LOT of other areas where pink can shine.  Let's get to it!
– Note: This post contains affiliate links. See more information about affiliates here. –
Ever since Rose Quartz was (one of) Pantone's 2016 colour of the year, light pink has been HOT.  Well, more particularly, Millennial Pink.  While I do have a lot of spaces in that shade to share, I did try and find some more pink too :)  Because pink isn't always just bubblegum!
And yes, even though we're at the start of December (and people are thinking of Christmas and/or red and green) – I knew I had to finish this series this year.
So, check out the COMPLETE rainbow colour series!  First up, the (red) post here, the orange post here, the yellow inspiration post here, the green post here, blue inspiration here, and purple inspiration post here. And follow my Facebook Page, where the rainbow series started.
I have something else in mind for next year (a new theme!), so hopefully you like these design posts and ideas :)
Pink Inspiration
Let's kick off the pink colour inspiration with something that not many people would attempt… pink tiles!
On the left, we have some amazing penny tile stripes by The Fox Group.  There's also a pink table and wallpaper accents, but the floors are the real surprising element (close-up here).  Next up, a lovely, deep rose all-over subway tile bathroom by Shawn Henderson.  I would totally do that!
Let's keep the tile/bathroom trend going…
Because a pink powder room is such a fun idea!  The bathroom on left by Lynne Bradley Interiors uses pink mosaic tiles as a backsplash, with a cute matching pink sink.  Veronica Solomon's parisienne inspired bathroom on the right has the loveliest thin moulding to really elevate the space.
What about a pink hallway?  The staircase/entry on the right by Zoe Feldmen (featured in House Beautiful) is a great, bold way to set the tone for the rest of the house.  On the right, the palest pink hallway by Ham Interiors almost fades into the background – a real neutral.
Okay, now we're getting into some bold pinks!  The fuchsia living room on the left by Noz Design is a really colourful space.  But it totally all works together!  On the right, a glimpse at one of the pink rooms in the colourful home by The House That Colour Built.  If you like bold pastels, this home is for you!
The guest bedroom by Fariha of Pennie's For a Fortune is a wall treatment dream.  Everything, even the ceiling, is painted the same hue, and it really works.  In a mostly white house, Ali Budd Interiors uses pops of pink throughout – especially in this bedroom.  (But also check out that vanity and sofa!).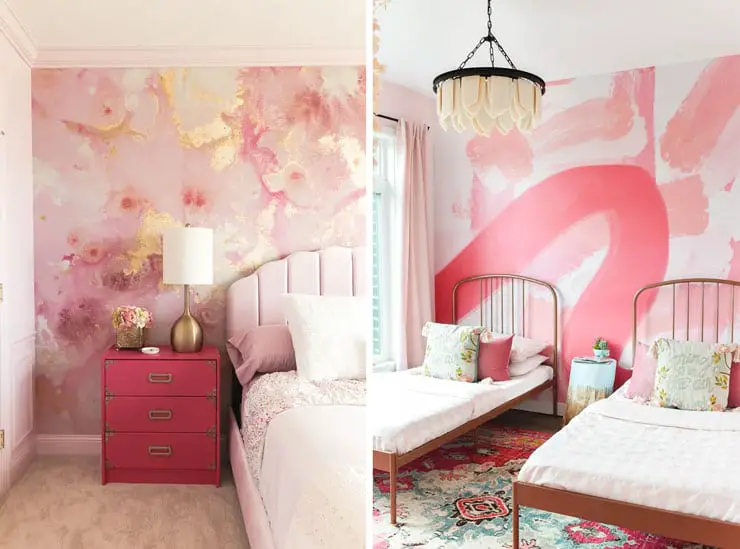 And, you wouldn't think I could do a colour inspiration pink post without featuring a little girl's bedroom or two!?
These two were among my favourite spaces in the Spring 2020 One Room Challenge. Kristen at Arie+Co designed a room for her tween daughter, and the walls are painted the lightest shade of pink.  But what really pops?  Those high contrast pink nightstands and gorgeous accent wall!  The pink bedroom on the right by Brenda Danso also has light pink walls, and this time a bold mural and rug!  I can't pick a favourite :)
Pink in My Space(s)
We obviously must start with "The Pink Room":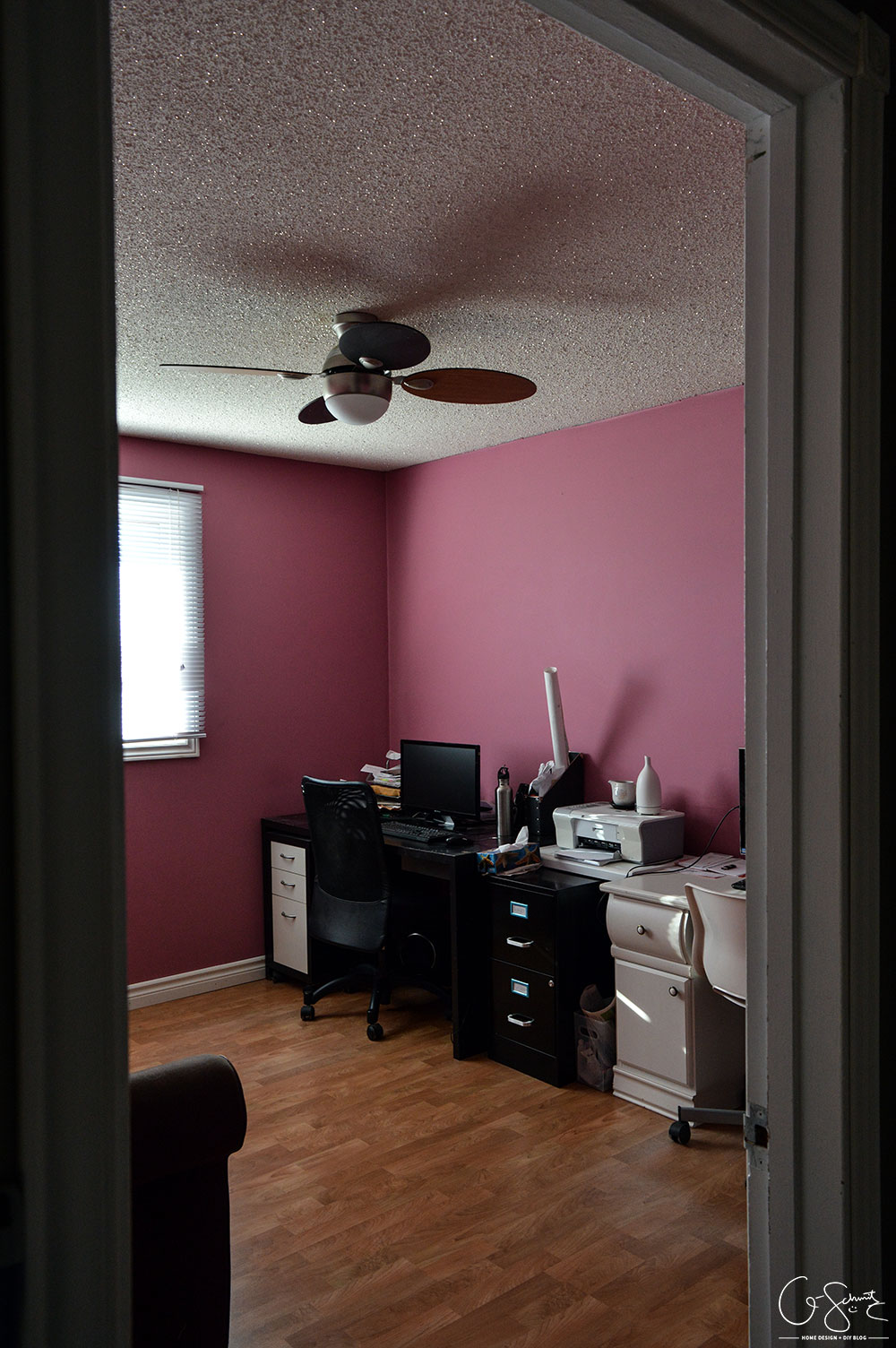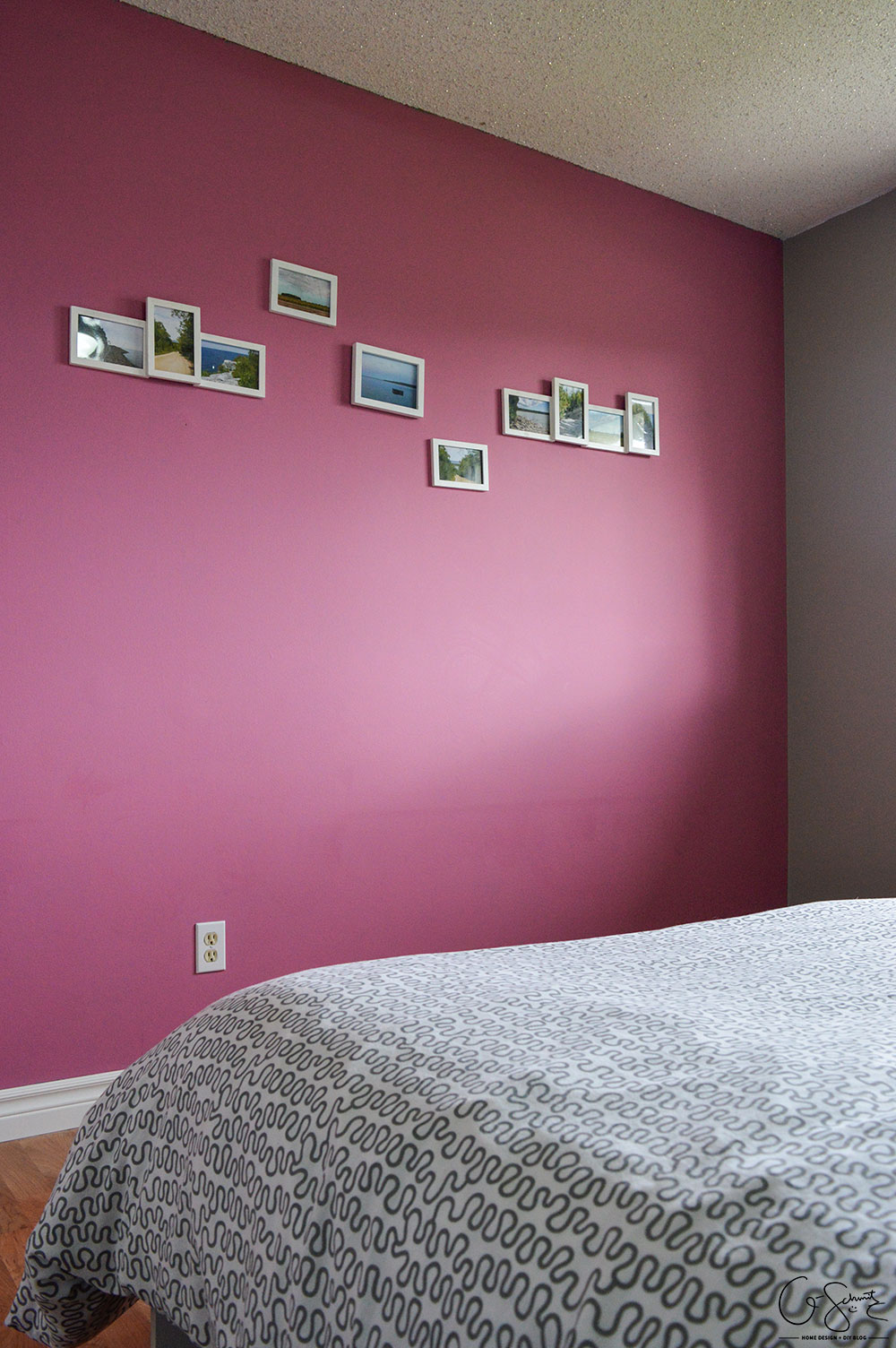 What started out as the office in our first house, later became the guest bedroom.  (I did paint 3 of the walls gray, so you can sort of see that in the photo above).  In eventually turned into the bold teal nursery… because kids…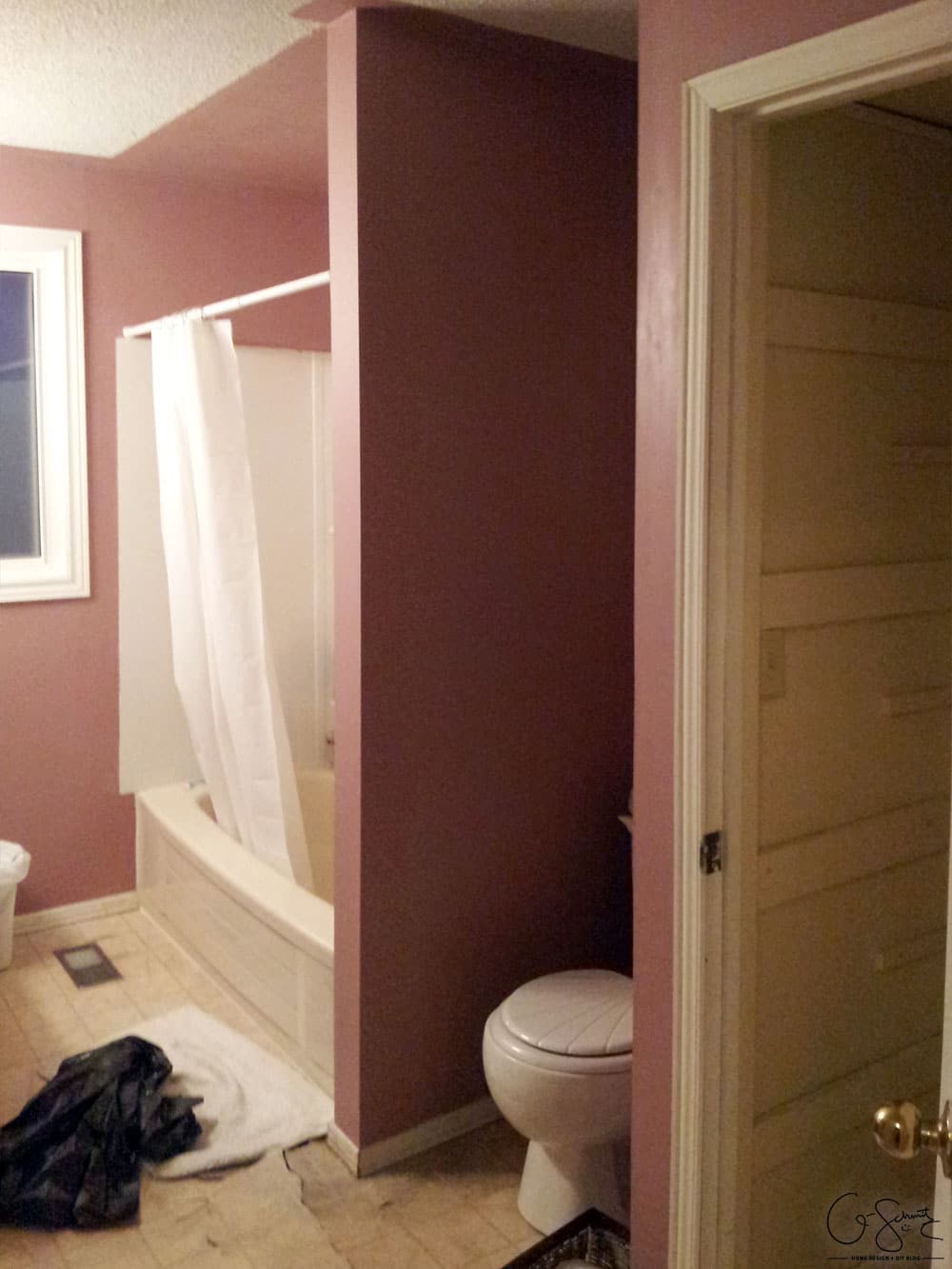 Our main bathroom also started out pink (the Husband chose the colour!).  We had to renovate it a couple months after moving in because it started leaking into the basement… (Then it became a bold orange).
And, since I have a few photos, my teenage bedroom was pink too!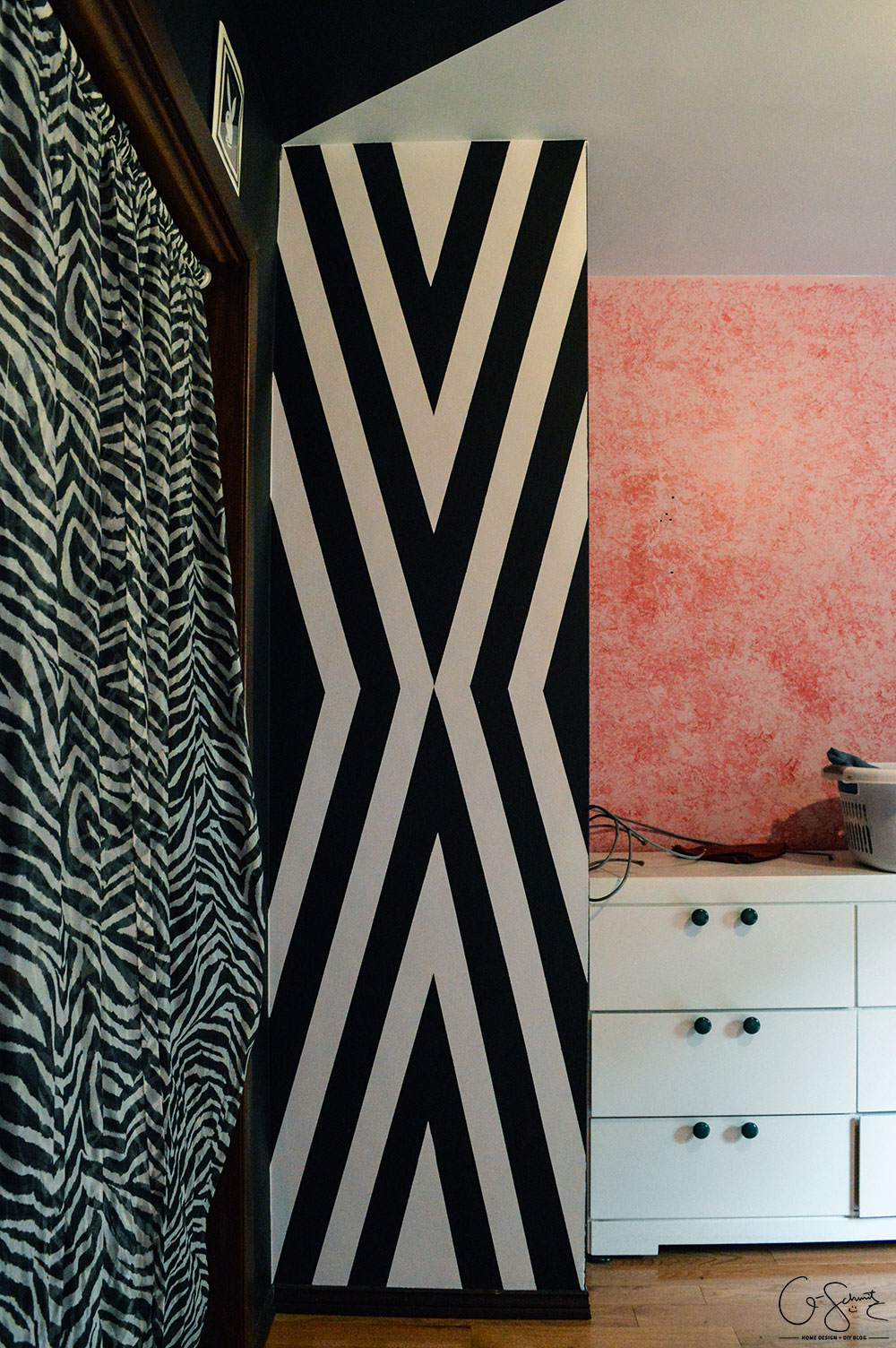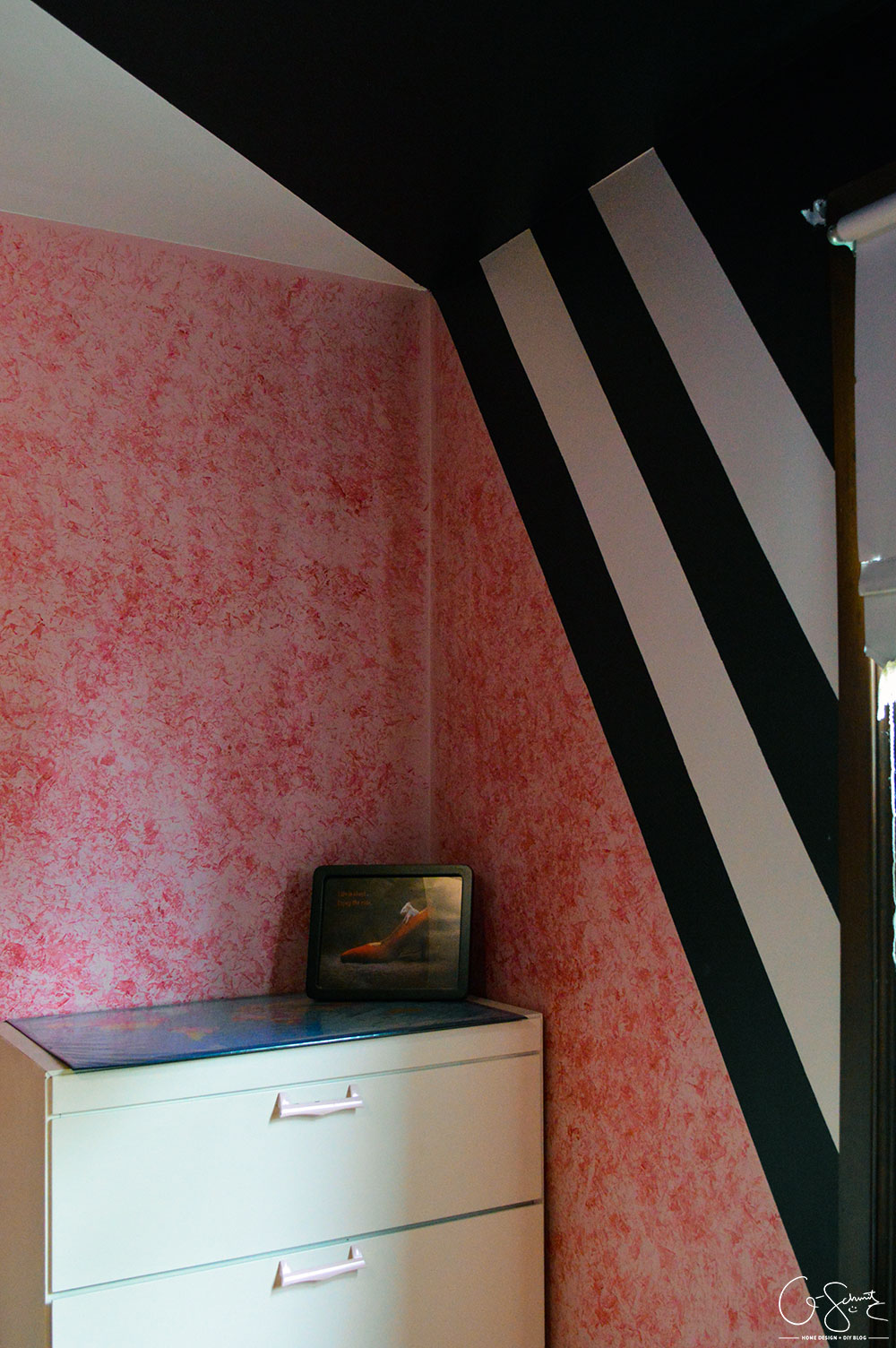 Remember sponge painting!?  I had a base of light pink, and rolled red on top. There were some bold black and white stripes too.  Such a fun room :)
(Can you believe that my parents saw that room and let me paint their bedroom when they were away on vacation!?).
Pink Home Products
Want to add some pink to your home/life?
Affiliate Shopping Links:
Let me know which of these you'd love to add to your home! 
I hope that was enough colour inspiration with pink for you.  If not, here are some links to more:
Do you have pink in your home and/or how you feel about the colour?  I'm team colour-all-the-way, so I tend to gravitate to the bolder shades.  Although, I don't have any pink planned for this home, I am introducing some into our cottage.  You know, whenever that gets done…
Thanks for joining the colour series :)  Once again, the links are here: red, orange, yellow, green, blue, purple, (and this is the pink one!).  Oh, and if anyone is looking to incorporate pink into a non-traditional space, I'd love to help you come up the design!
Like a pink mancave, pink dining room… pink office… you name it!