Welcome to our main home, located in Northern Ontario, Canada.  We moved in August 2012 and have been updating the inside and out since!
I'd describe my style as black and white, bold and bright: all our furniture is either black or white, and I like to bring lots of colour in through our bold and bright walls!  Other than the panelling/millwork, the ceilings and the closets, you won't find a white wall in our entire house.
Split-Level House Layout
We live in a 1970s standard side-split, with around 1200 sq/ft on the main and upper levels.  The basement is another 400 sq/ft, with an additional open crawlspace below that.
>> See the latest video tour here <<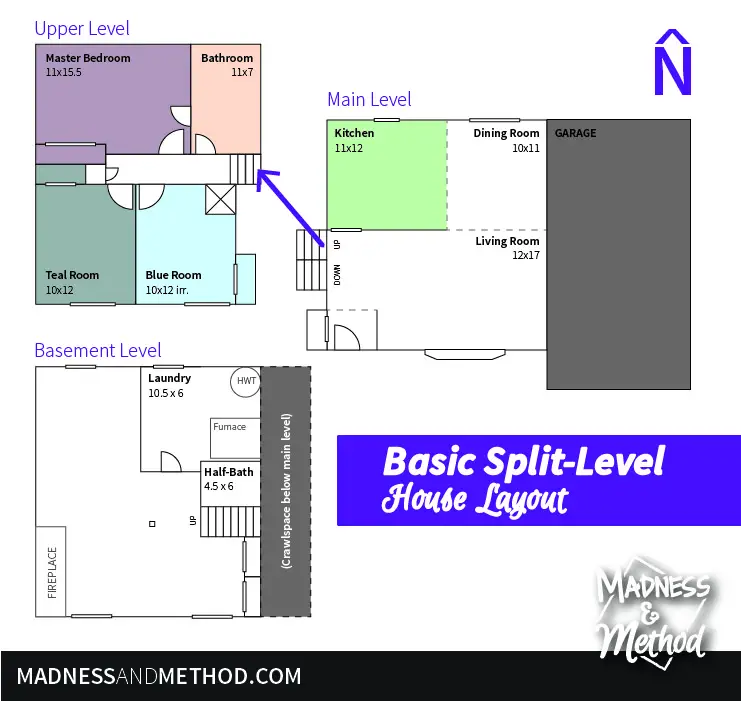 House Tour Main Level
Kitchen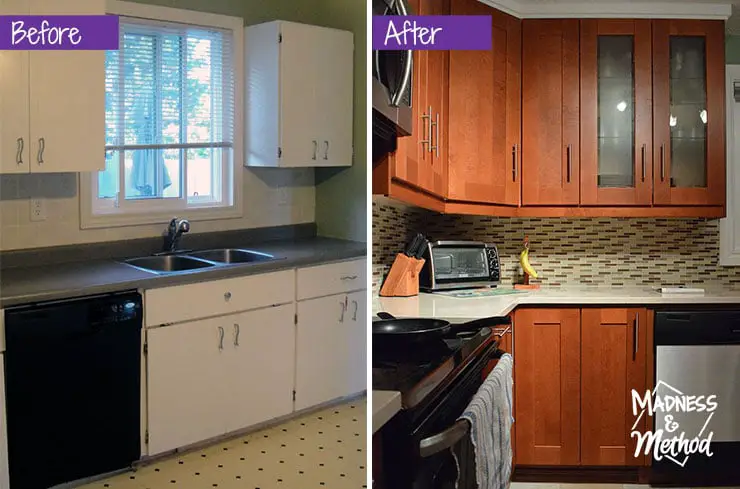 More Photos: DIY Kitchen Reveal
Living/Dining Room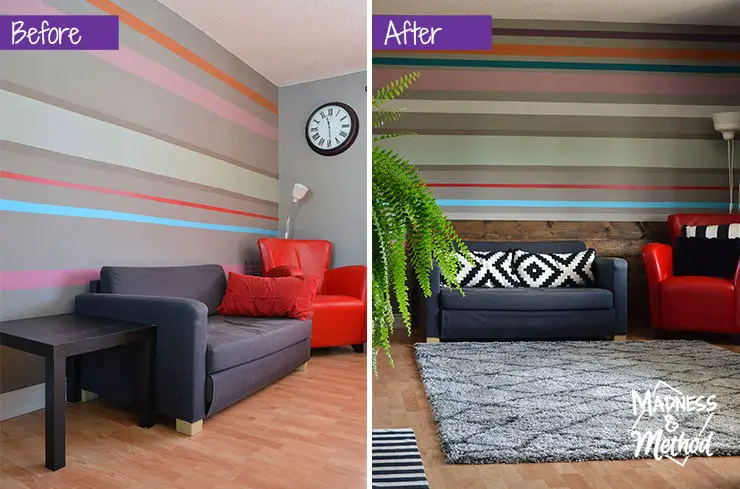 More Photos: Updated Living Room Tour
House Tour Upper Level
The Main Bathroom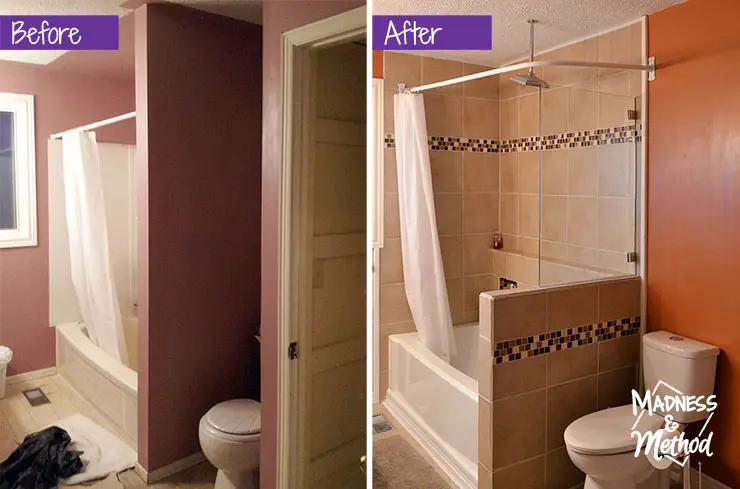 More Photos: DIY Bathroom Renovation After // DIY Bathroom Renovation Before
Master Bedroom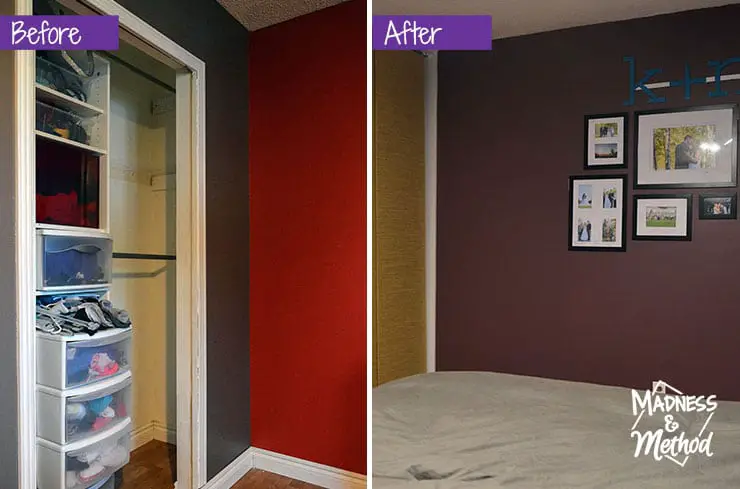 More Photos: Summer Home Tour // Master Bedroom Tour (Original)
The Teal Room (Originally the Pink Room)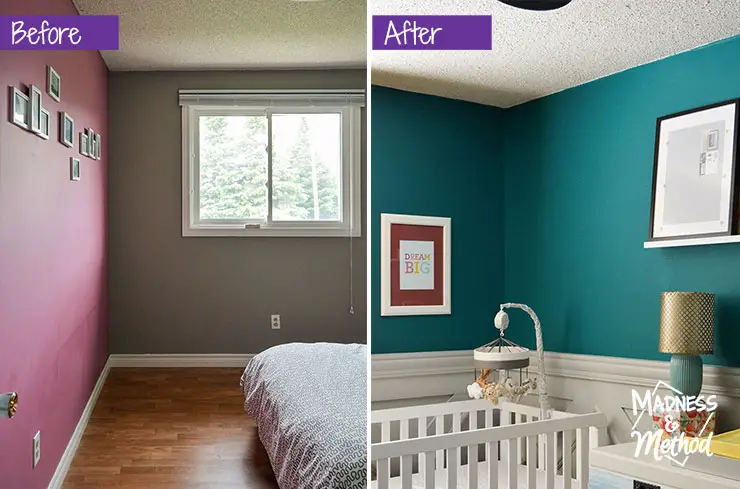 More Photos: Dark Teal Nursery Reveal // Simple Guest Bedroom // The Pink Room (Original)
The Yellow Room (Originally The Blue Room)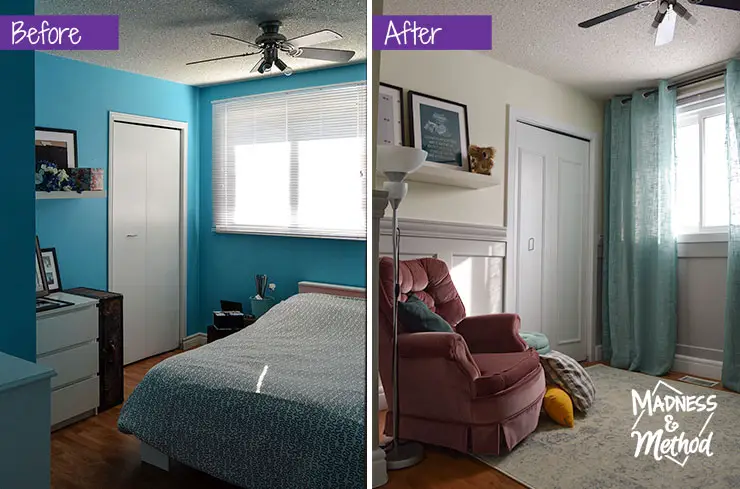 More Photos: The Blue Room (Original) // Neutral Nursery // Not-So-Neutral Nursery (current)
Basement Level Tour
Basement Half-Bathroom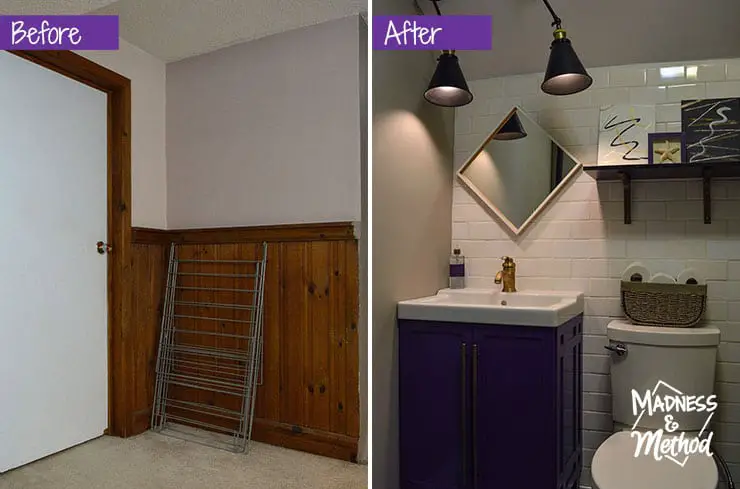 More Photos: Basement Half-Bathroom Reveal (We added this room from scratch as part of the 2016 Spring One Room Challenge)
Basement Living Room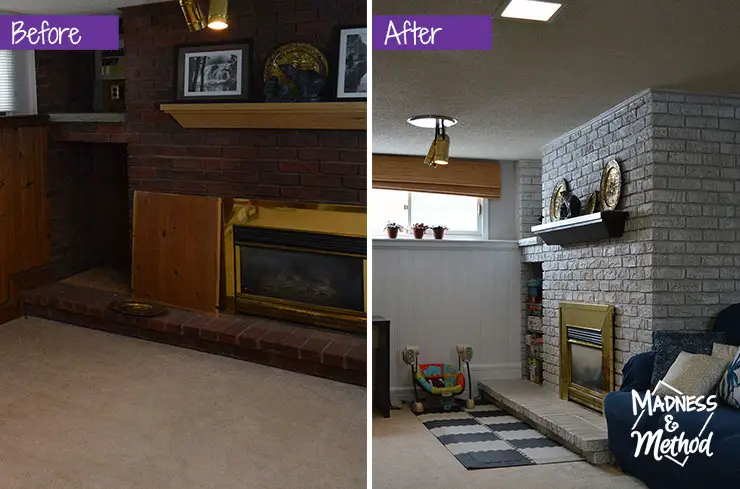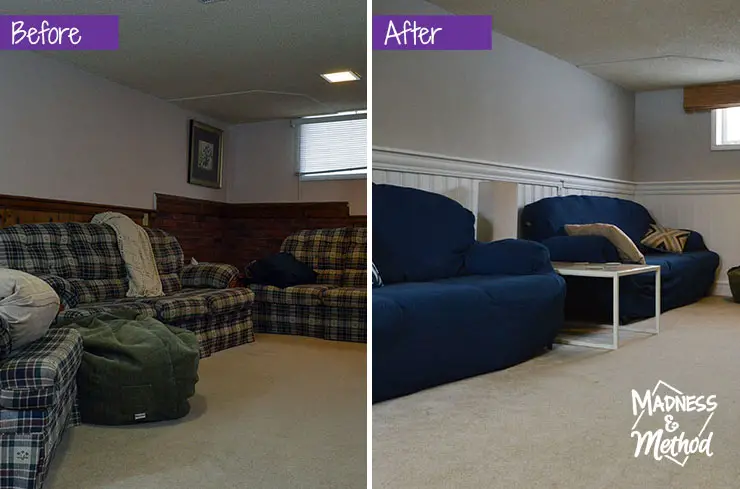 More Photos: Basement Family Room // Country Basement Tour (Original)
Also in the Basement: Unfinished Laundry Room // Crawlspace
---
Outdoors
Front Yard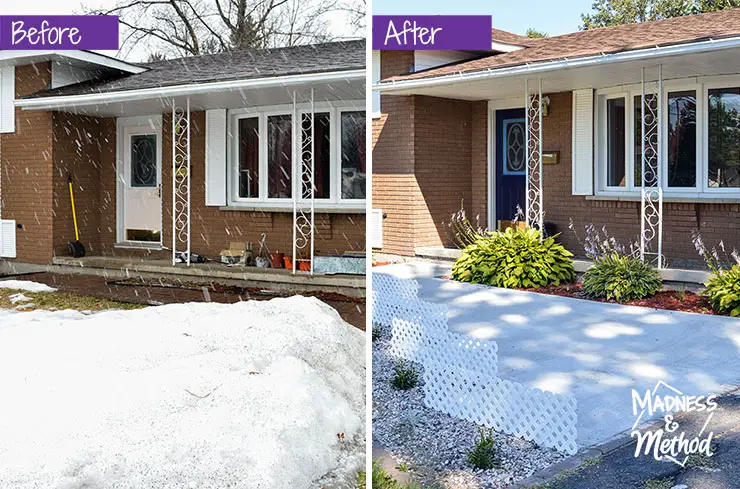 More Photos: DIY Concrete Walkway // Front Walkway Plans
Front/Side Yard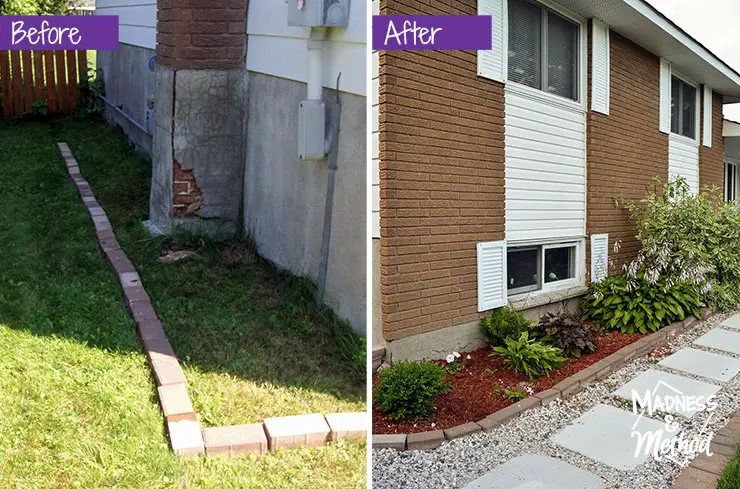 More Photos: Side Yard Landscaping
Backyard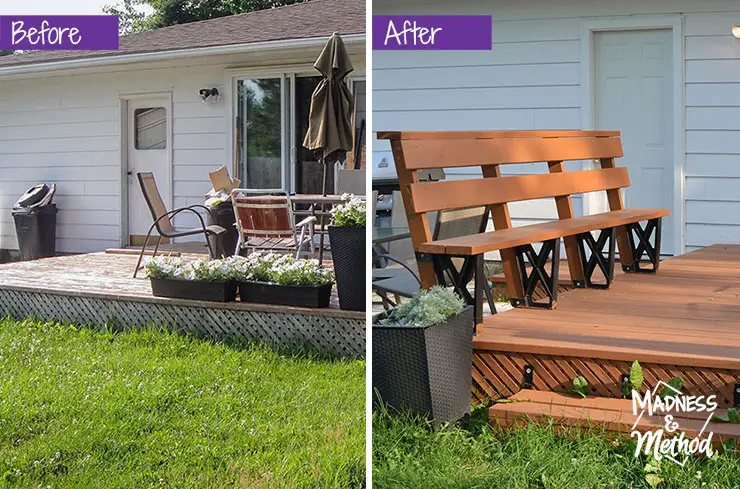 More Photos: Backyard Work Completed in 2015 // Plans for the Back Deck
Garage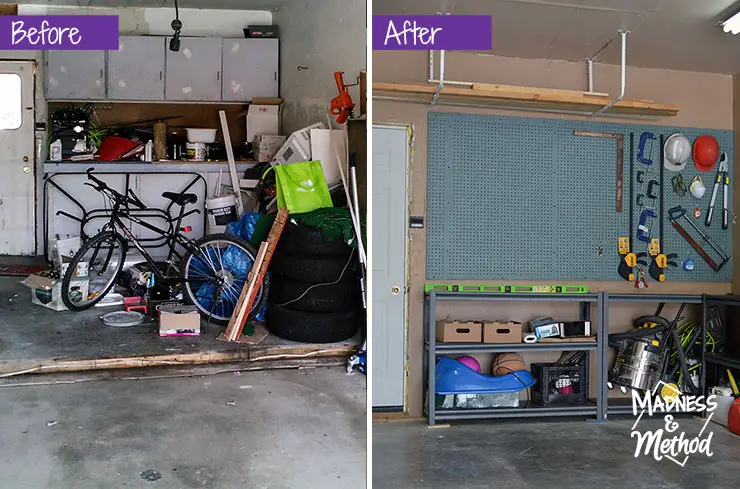 More Photos: Garage Makeover Reveal // Organizing the Garage  (Original)
Hope you liked seeing all our transformations!