We finally had a bit of a heat wave this summer, but it was short-lived and now we're back to our Northern Ontario temperatures.  I travelled to attend the Haven Conference, and I really liked the chance to step out of my normal routine for a few days (although it was definitely hotter in Atlanta!).  Now that I'm back in the swing of things, let's look at plans for the Month of August 2017.
– Note: This post contains affiliate links. See more information about affiliates here. –
July Recap
Before I left for my conference, I finished up and posted some DIY projects, including our baby handprint art, washer toss game, patio furniture makeover, stronger photo ledge and wood canvas art.  Our front porch was re-poured and I even shared tips on how to replace a cracked tile.
In the Haven Recap Post, I asked for some blog feedback and I've started moving things around based on your suggestions.  The blog feedback survey is still up here if you didn't get a chance to fill it out yet; but I'm hoping you're liking some of the new changes anyways.
I've simplified the categories (and header menu) so that you can now browse by type: DIY Projects, Renovations and Reveals, DIY Tips and Tutorials, Design and Planning, and Lifestyle Content.  If you're reading this on a computer, you might also notice the new graphics for these on the right sidebar.  If you still wanted to search by room (which is how everything was organized before) just type the room into the search bar, either at the very top of the page, or the top of the sidebar – below my picture.
Book(s) Read:
I finished reading Getting More by Stuart Diamond, and I'm just starting Getting to Yes by William Ury.  My parents also gave me a couple of books from their house, and I have also started reading Feng Shui for Modern Living by Stephen Skinner.  Fun fact, I actually read that book when I was younger – and who knew that I would be interested in home décor now!?
Minimalist Goals
Items Added
Items Removed
SO MUCH HAVEN SWAG
Pair of shoes
Ikea stuff
Books from home
Outdoor pillows
PJ Pants
Womp womp.  July was definitely the month when I brought the most stuff in; and I was actually feeling a little bummed last week when I realized I had to find a place to store everything.
BUT!  I saw and shared this post on Facebook from the Minimalists, and I'm totally doing the challenge this month.  AND I even convinced the Husband to do it with me (and my friend too) so we'll be competing to see who is going to win.
AND for even more fun news, I think I'm going to do my first Facebook Live this Monday, to talk about how the challenge is going so far.  I've wanted to do a Facebook Live for a while now, but I never knew what to talk about… and now I have my theme "Minimalism Mondays"!
(Make sure to Like/Follow me on Facebook for more updates).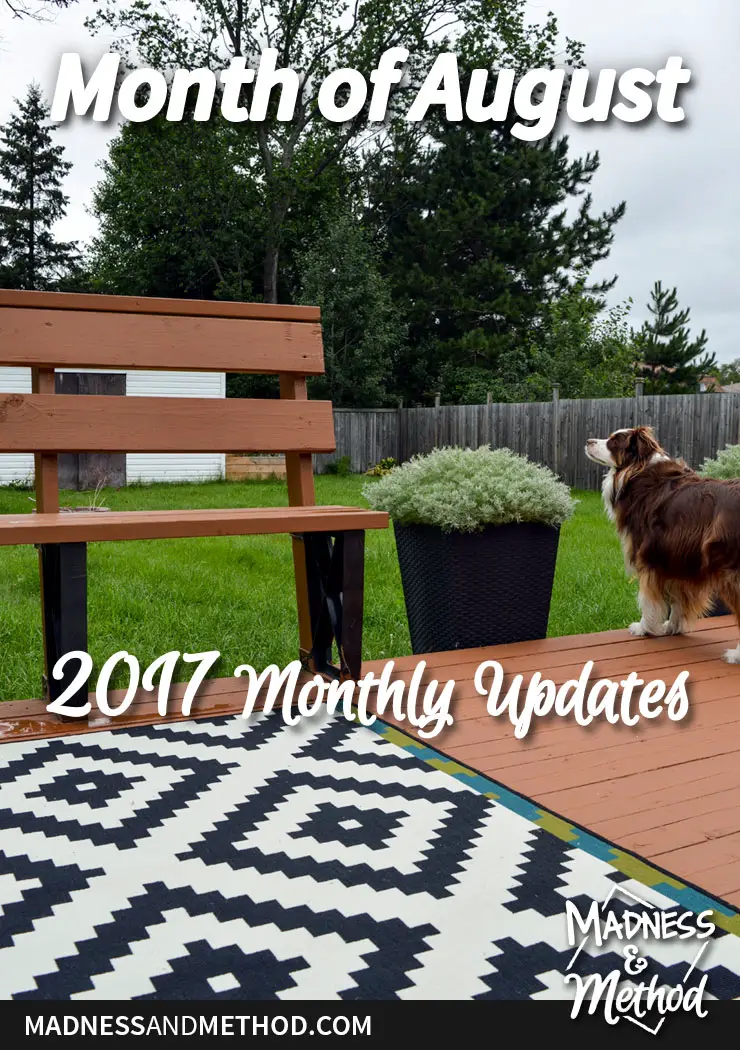 Plans for the Month of August
This month we'll be hopefully finishing up a couple of small outdoor projects, but don't have anything big planned.  I'll be continuing to talk about my brother's kitchen renovation – so definitely come back and visit if you want to follow that.
Oh, and I'd really like to pick something from our garden.  All we've had is maybe 5 strawberries, as everything else has been growing so. slow.
PS: I did something a bit different in this post and only setup the external links (those going to different websites) to open in a new tab.  Let me know if you like that better (rather than having ALL the links open in new tabs).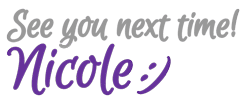 Shop This Post